Breathing Through My Mouth | Loepsie's Life
Good day to you, my lovely readers! It's a gloomy Monday over here in the Netherlands, but it's no longer freezing so I'll take that. I have to say I'm really getting over winter and I find myself longing for spring more and more. I'm ready for sunshine, flowers, long walks and lighter coats. But alas, we have a few more weeks to go! The past week I spent mostly working from home again. I'm still working on getting ahead in case we get to move soon. I wasn't very succesful as I caught a minor cold and wanted to take it a little slow. No news on the moving front by the way, besides the fact that I fear it might take a lot longer than I hoped before we hear whether we're allowed to move in or not. Anyways, let's take a look at what last week was like for me!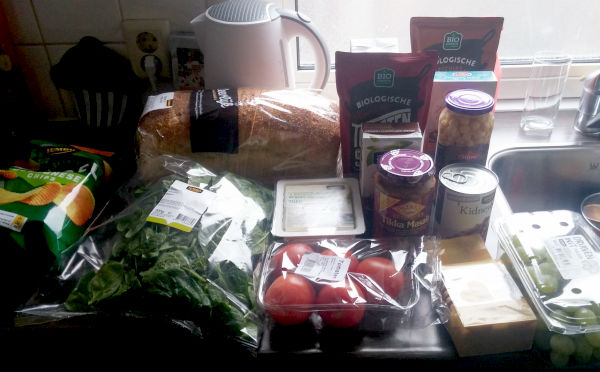 Kicking the week off with a grocery haul! I got bolognese crisps, spinach, corn bread, tomato soup, tofu, tomatoes, tikka masala sauce, soy chocolate dessert, lentil soup, rice, chickpeas, kidneybeans, lemon almond cookies and grapes. Robbert was cooking for D&D this night and I offered to get his ingredients while he was at work.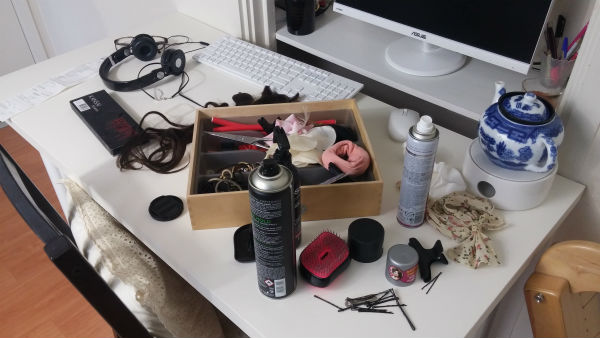 I filmed a Tea Time video and the Brigitte Bardot hair tutorial, and edited them right away.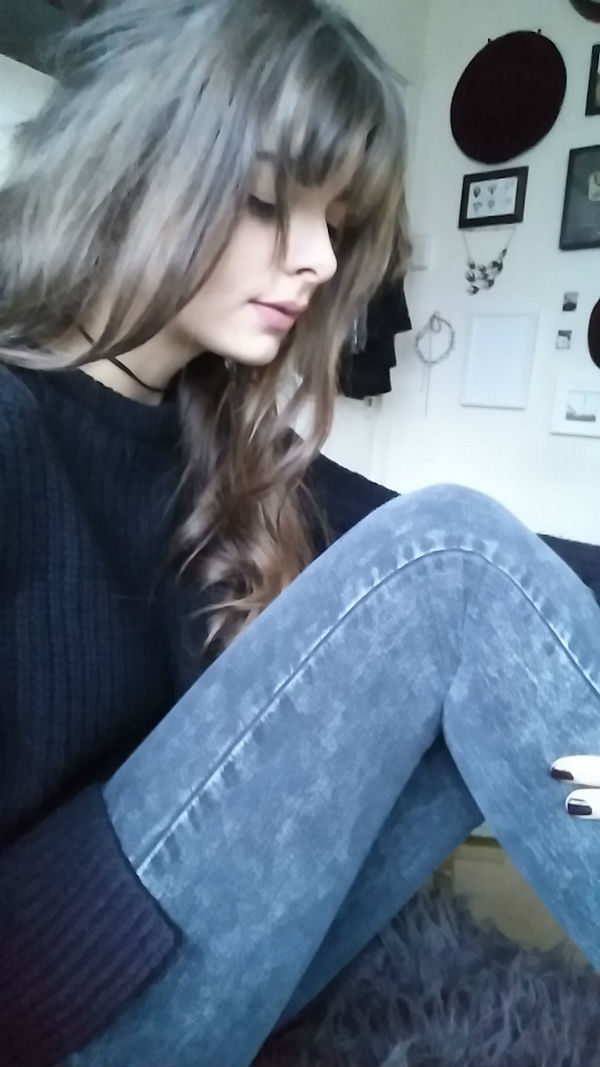 My favourite look this winter: a big, slouchy sweater, jeans and a choker. I've been wearing my hair curly a lot lately too, and not only after I've filmed a Beauty Beacons video like I used to do, haha!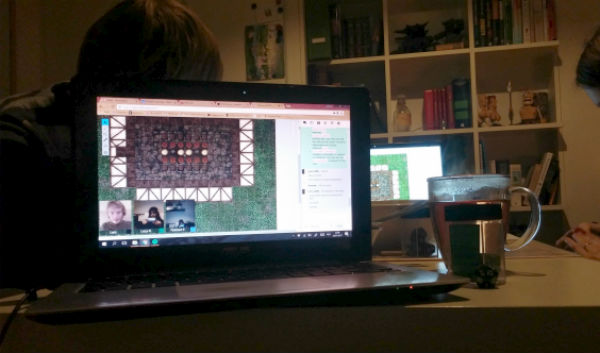 Robbert's curry was delicious and we had a great session of Dungeons & Dragons, as always 🙂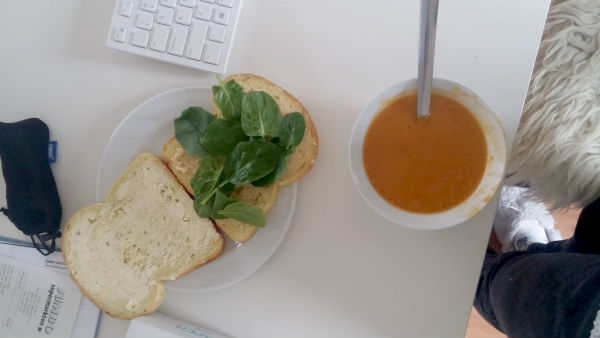 Lentil soup & corn bread for lunch! I love having soup with my lunch when it's cold. An extra kick of veggies is always a good idea, and it's warming and delicious. Yum yum!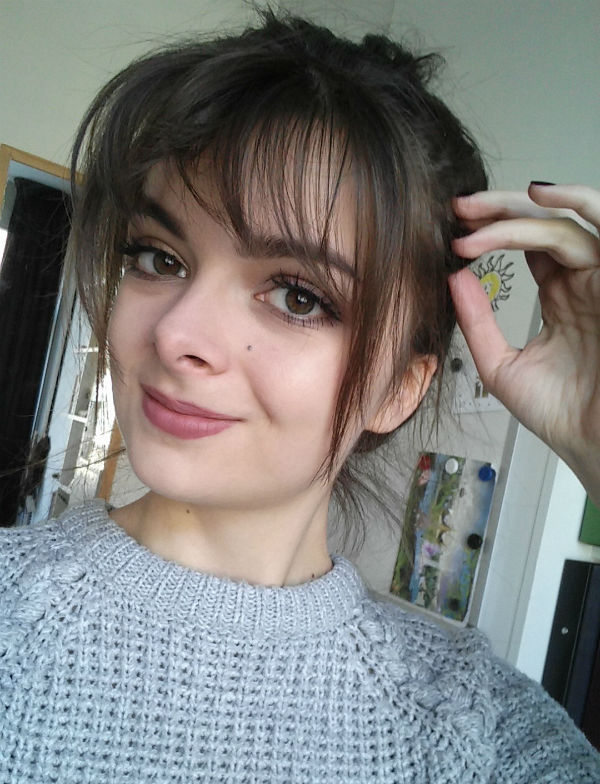 I filmed some videos for my Dutch channel on Wednesday. A makeup tutorial for this look…
And a fashion video about my must have winter basics.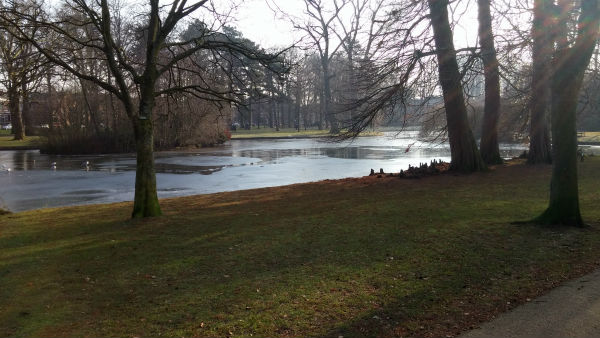 After filming and before editing I went on a little walk around the park. The lake was half-frozen and there were a bunch of teenagers running around on the ice, so dangerous! I had my phone in hand, ready to call 112 the whole time, and I noticed some other people were keeping a concerned eye on them as well. Ugh, "cool kids"…
On Thursday my friends from uni came over and we did some catching up over tea. It was so nice to see everybody again and it felt just like the old times! We chatted for hours and they stayed over for dinner, too. Happy day!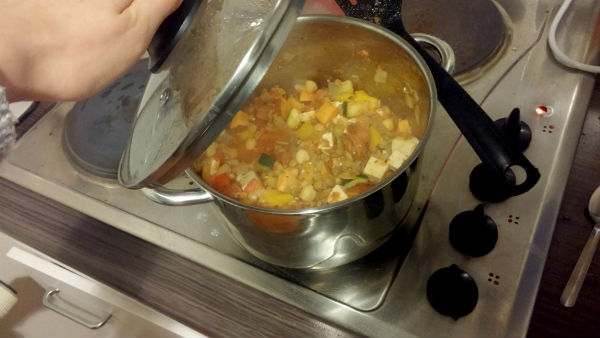 Next day I did some more editing and blogpost writing. For dinner, I just put all the ingredients I had left from Robbert's curry and yesterday's pasta into a pot and made a kind of stew.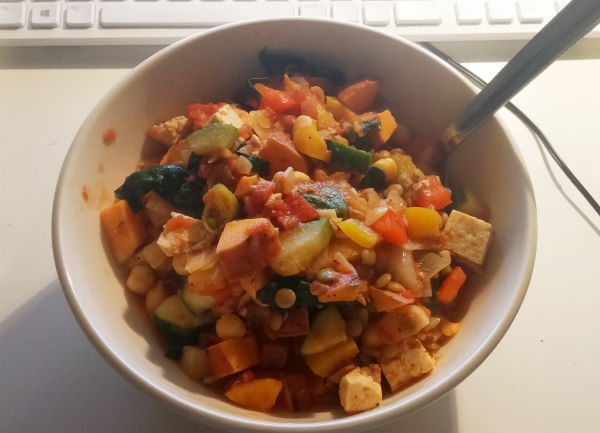 It turned out amazing, actually. I love foods like this, where all the flavours just mix together and everything is colourful and beautiful and healthy and yum. I used one of my Moroccan spice mixes to pull everything together and it worked really well.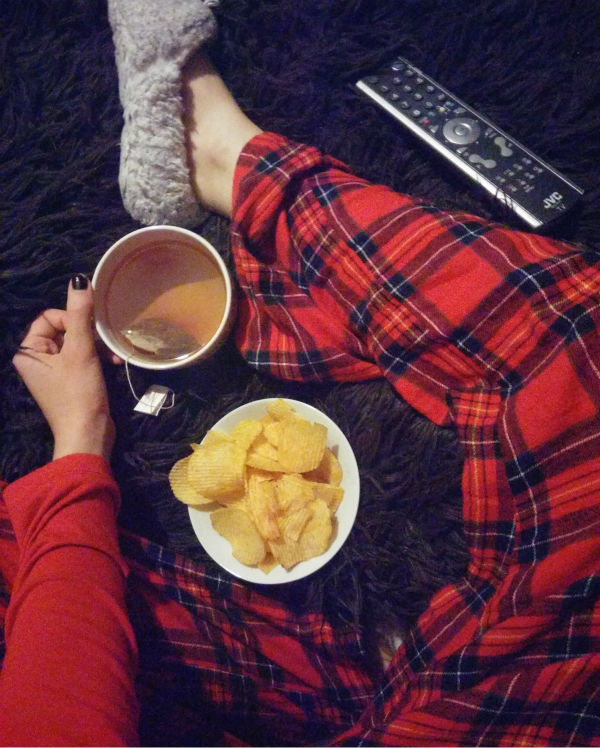 I took the evening off from work (still doesn't happen as often as I'd like) and sat down in front of the TV with some tea and crisps, to watch a movie. I had a cold all week, going back and forth between breathing through my nose and not being able to breathe through my nose. The rest of my body felt quite alright but I still wanted to take it easy as much as possible, to shake this cold as soon as possible. My humidifier with eucalyptus oil helped a lot. Happy to say the cold is fully gone now!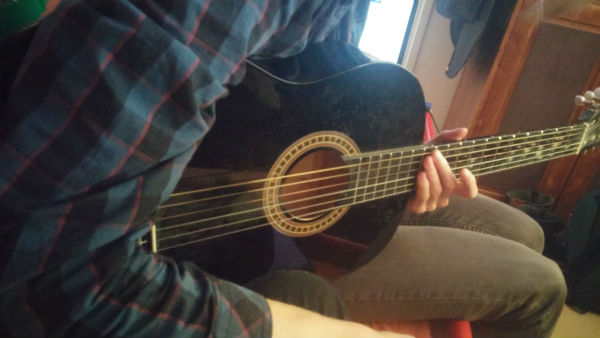 On Friday I headed over to my parents' to watch the Voice, and on Saturday I spent most of the day at the scouting for an executive meeting. Afterwards Robbert and I headed to his house, where I stayed through most of Sunday as well, before heading back to my parents again.
And that was my week! Quite a mellow one, I took it easy and that was nice. I'm glad my cold didn't last long and was pretty much confined to my nose. Hope your week was good as well!