Birthday Celebrations | Loepsie's Life
Happy Monday my lovely readers! Hope you're all doing well. I had a really fun week last week! There was more going on than usual but I managed to not get stressed out and I got everything done that I had planned, so I'm proud of myself. It's my birthday in two days! We celebrated with my family last weekend, which was really fun. The day itself I'm going to spend in the Efteling with Robbert and I'm beyond excited.
Let's take a look at my photos from last week!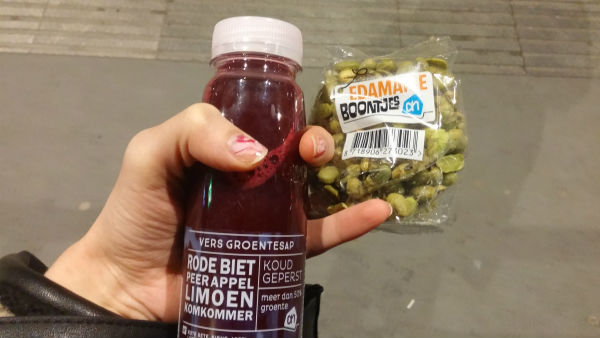 After working from my parents' home all day, I headed to dance class on Monday evening. Afterwards I made my way to the train station, and as it had been quite an intense workout this time, I got myself a beetroot, pear, apple, lime and cucumber juice, and some roasted edamame. Gimme that protein!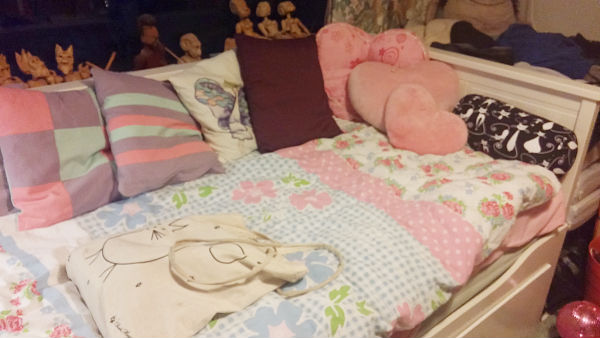 However, the train never came. Neither did the next one, or the one after that. They kept putting them down as "delayed" and then cancelling them, so I just gave up and went back to my parents.
Next morning I had to get up super early and make my way over to Utrecht quickly, as I had an appointment at the city hall in the morning. Nothing exciting happening, I just need a new ID.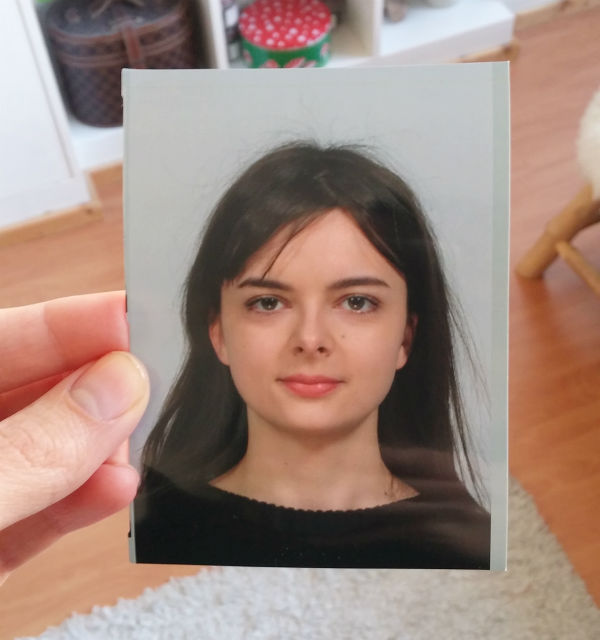 I'd brought an older photo to be printed on the ID, but the official told me I had to go take a recent one as I'll have this document for the next 10 years. So I ran to the nearest photographer, who took this horrendous photo of me. I don't blame him, it's all me but this just really isn't my best look. I was still super tired from the rollerdisco last weekend, was barely wearing any makeup and had walked over there super fast so my hair's a mess. Ah well. I used to care about my photos on documents a lot but now I can't be bothered, haha!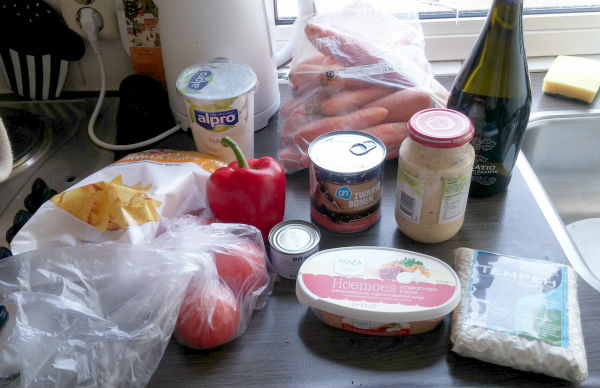 I went to do the groceries right after, and I got soy yogurt, nacho chips, a bell pepper, tomatoes, ugly carrots (literally: they're sold cheaper than the straight ones), black beans, tomato paste, sundried tomato hummus, tempeh, sandwich spread and prosecco.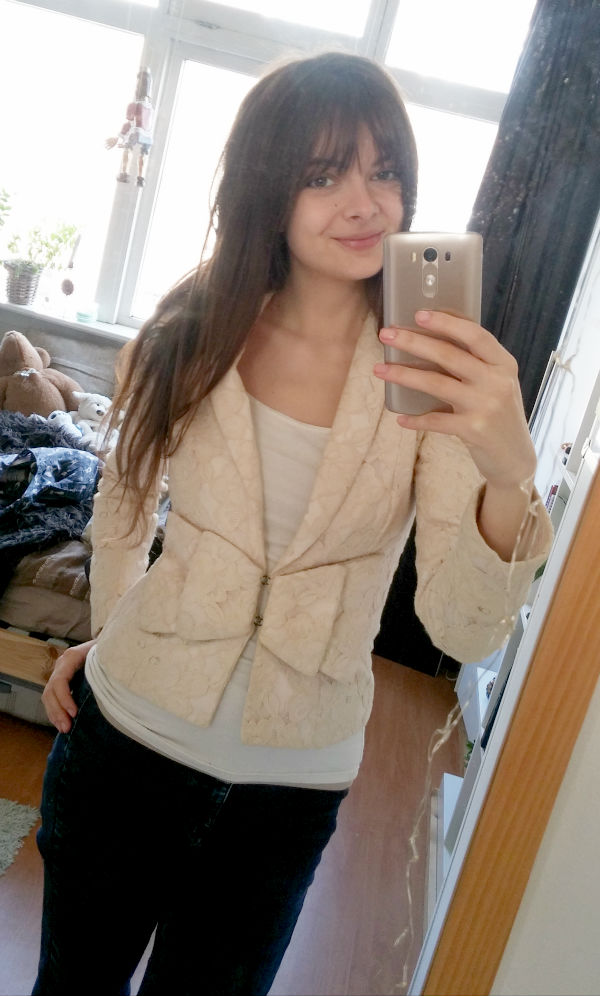 As it was Valentine's day, I got changed into something semi-nice. I love this jacket, I've had it for years but I rarely wear it as I don't really know what to combine it with. I thought this was the perfect occasion for it, though.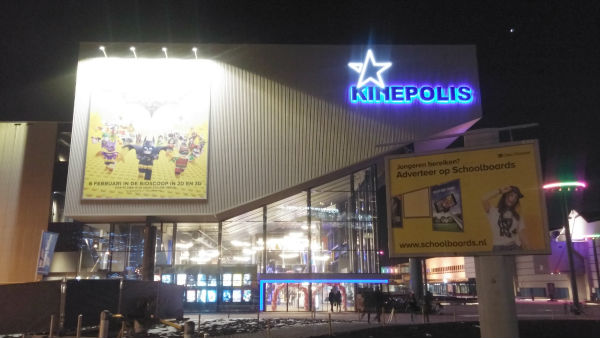 Robbert came over after work, I made loaded nachos for dinner, and afterwards we headed to the new large cinema that recently opened in Utrecht.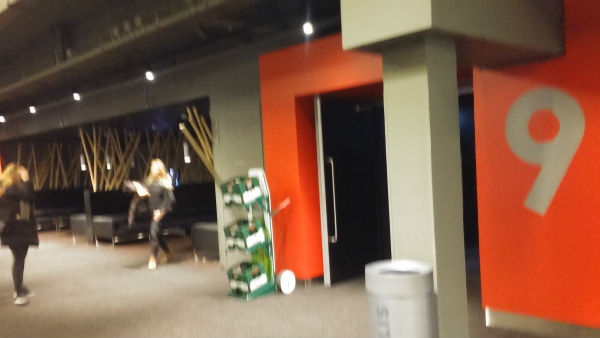 I was super happy with this cinema! It's very large, spacious and modern, the seats are very comfortable and you get lots of leg space. The tickets are also less expensive than in our usual cinema in Amsterdam, so I'd definitely like to come back here more.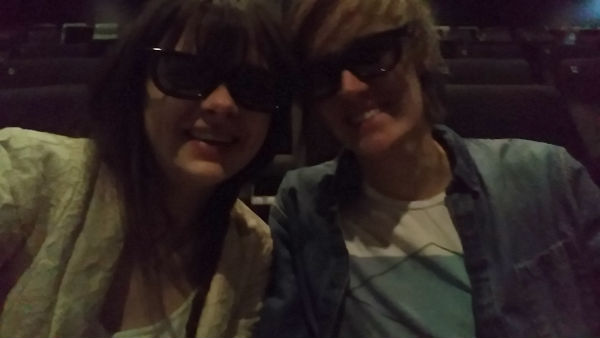 We went to see the Lego Batman movie. Do I even need to say anything, after the ode I wrote to it in my last Weekend Loves? Best. Movie. Ever.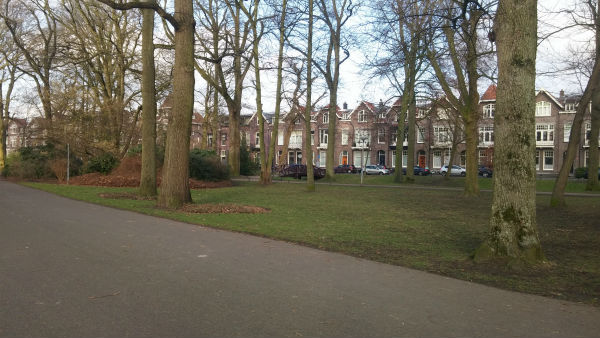 The days after were spent filming, editing, taking photos and writing blogposts. The usual. Halfway through the week the sun finally came out! Look at that blue sky! Walks are so much more pleasant when there's some sunshine, so I went to the park a few times.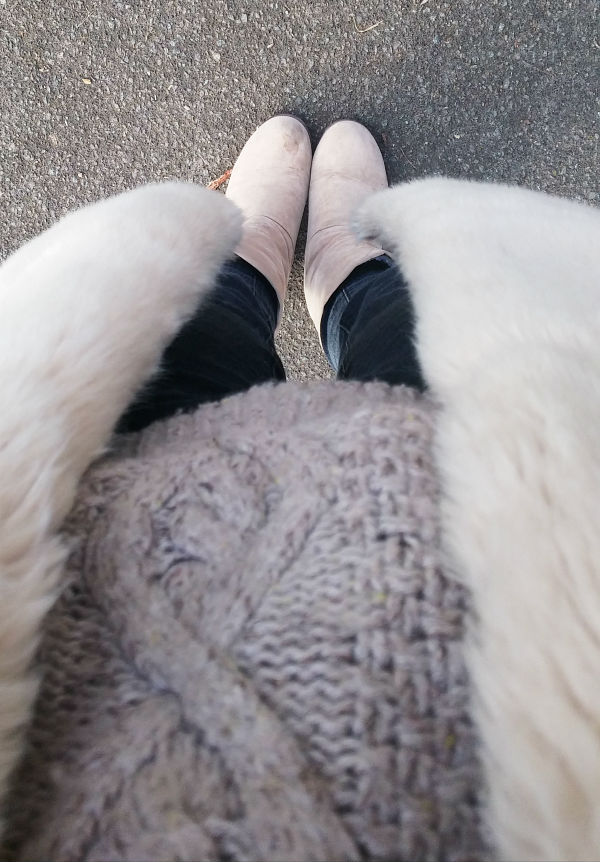 I could even leave my coat open, whoa! Is that you, spring?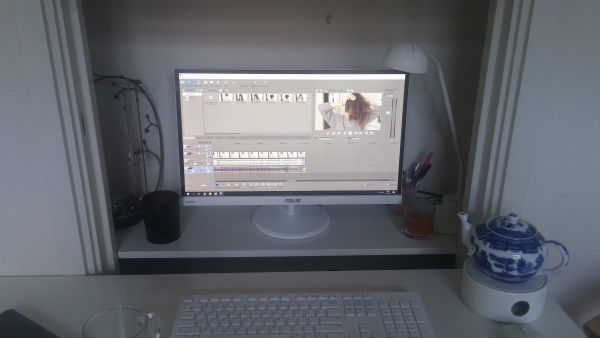 More working! Friday afternoon I headed over to my parents' house again, to watch the Voice finale. Happy to say my favourite won, haha!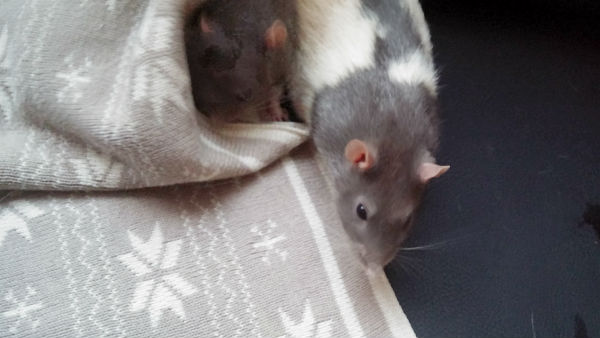 Rat playtime, high priority. On Saturday, Robbert came over and we celebrated my birthday with my family.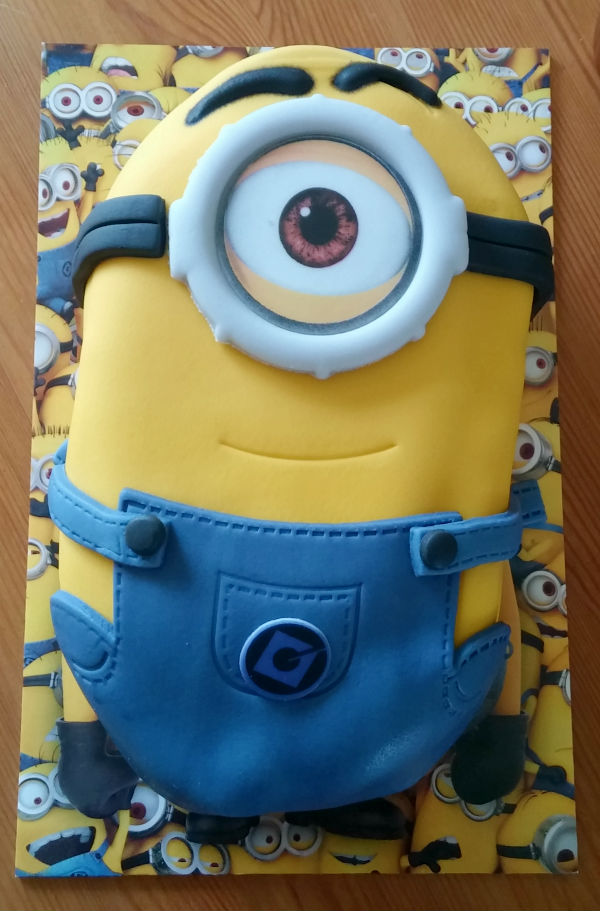 They got me a minion cake! This is the coolest cake I've ever had in my life. It was delicious, too. Chocolate.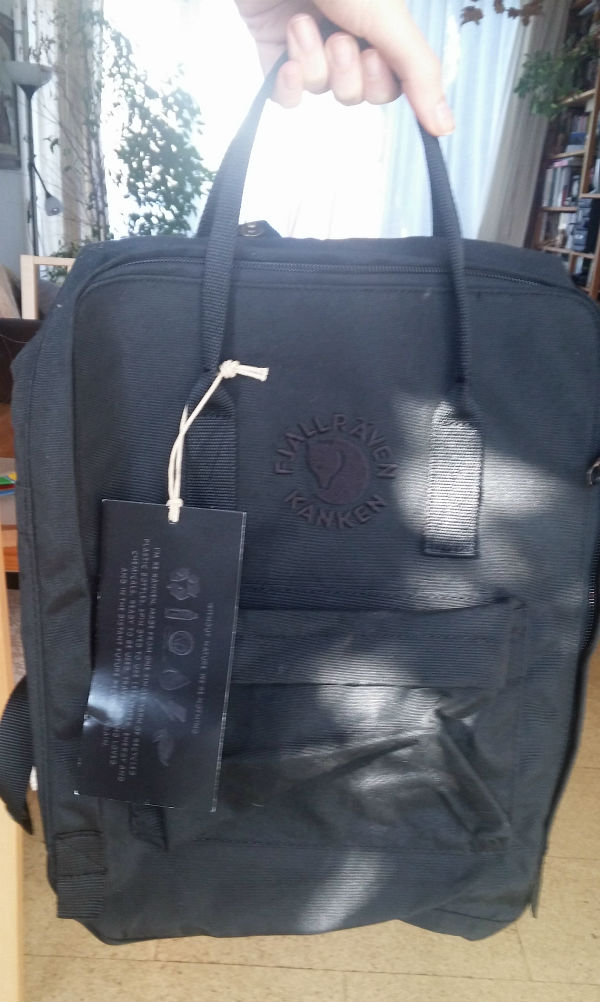 My present! I saw this bag on a Dutch blogger a few weeks ago and instantly fell in love with it. I love it so much! There'll be a blogpost up about it soon, keep an eye out for that.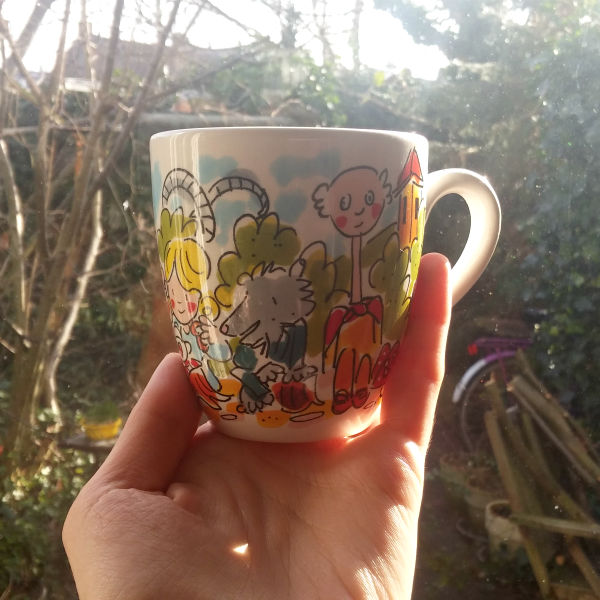 So you guys know how much I love the Efteling, right? There's a Dutch brand called Blond Amsterdam that makes really cute illustrations on various items, their lines of tableware are super popular over here. They have an Efteling-themed line of tableware that's sold in the park, and I've been eyeing it for years. I just never want to carry a huge, heavy tea pot across a themepark and half the country, you know? But I got lucky as last week the line came into one of the largest supermarket chains! My brother and parents got me a few items for my birthday and I'm super excited about all of them.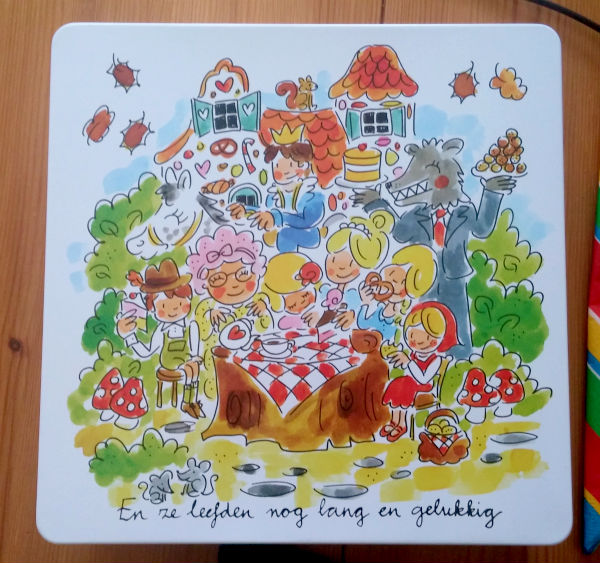 Cookie tin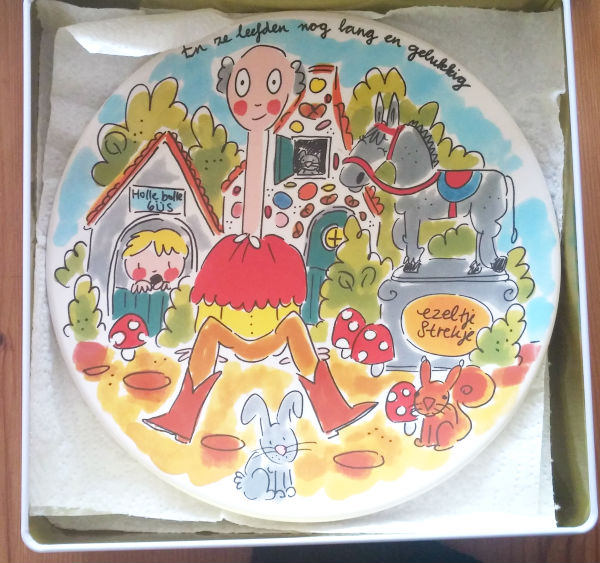 Efteling park-themed plate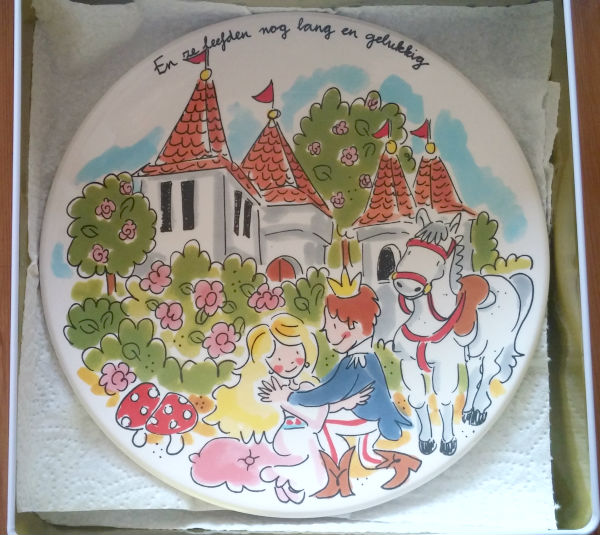 Sleeping beauty plate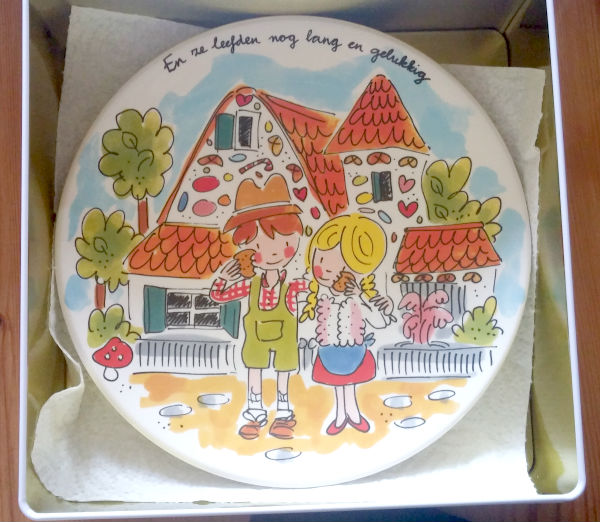 Hansel & Gretel plate. They all say "and they lived happily ever after" by the way, in case you're wondering. I can't wait to put these on display in the new apartment! Once we finally get the green light. Progress was stalled on the apartment for a while for various reasons but we should be making steps forward pretty soon!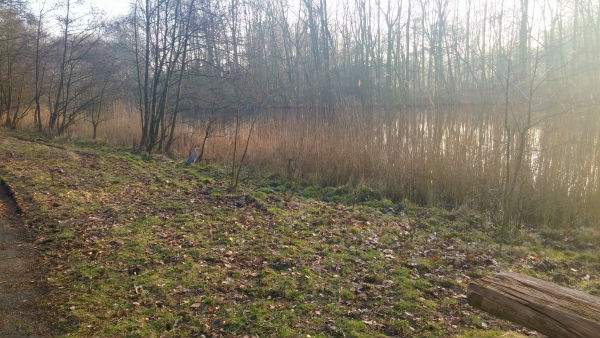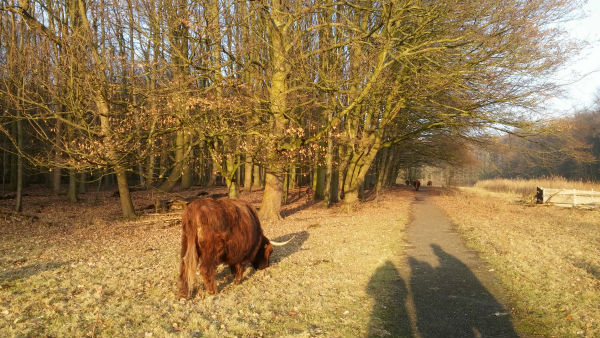 We took a walk in the woods after the celebration.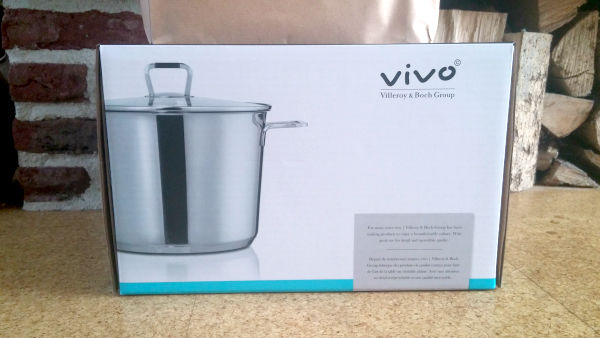 On Sunday I bought my last pan! These were on offer for a while and I got myself three in total; my beloved new wok, a little saucepan, and this giant 6l pan. They're amazing quality and I'm super happy with them.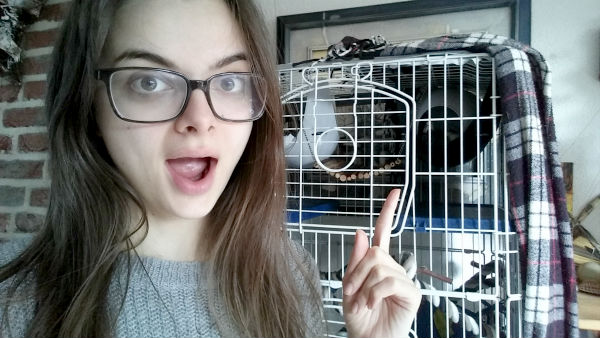 Sleepyheads spotted 🙂
It's been an amazing week! I'm looking forward to my trip to the Efteling this week SO MUCH, I could jump for joy. Can't wait. Of course you'll see that in next week's diary!