Ok, ok, I know I've already talked about my dungarees on here one too many times. I'm just utterly and completely in love with them and to be fair, I haven't featured them in any outfit post yet! Today I'm going to set that straight: it's time for my lovely "garden pants" as they're called in Dutch, to shine.
So far I've worn them mostly with sweaters and I love how comfy and cute they are that way, but with temperatures rising, it's time for me to explore different ways to wear my dungarees. No matter how urbanly I see people style these, I can't really shake my association of "garden pants" with the country. For this outfit I decided to just roll with it and jump in head-first 🙂
I love the way these light wash dungarees look with pastels and white, so I decided to pair them with a white, lace detail top. My white lace sneakers are pretty much the only pair of sporty shoes you'll see me in, and I think they work wonderfully with the casual feel of the dungarees. A beautiful wooden watch and big, floppy straw hat pull the look together. You know I love my hats!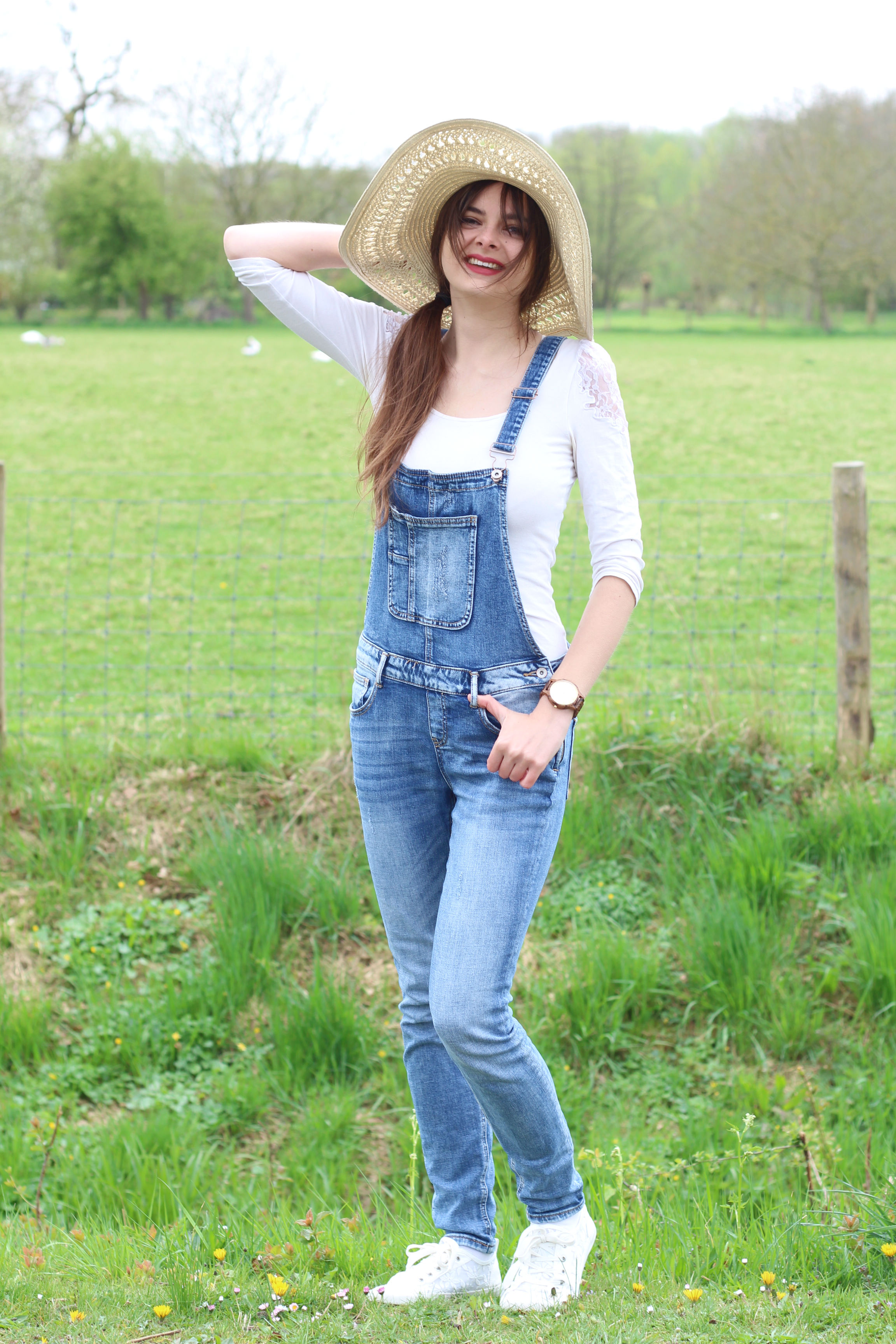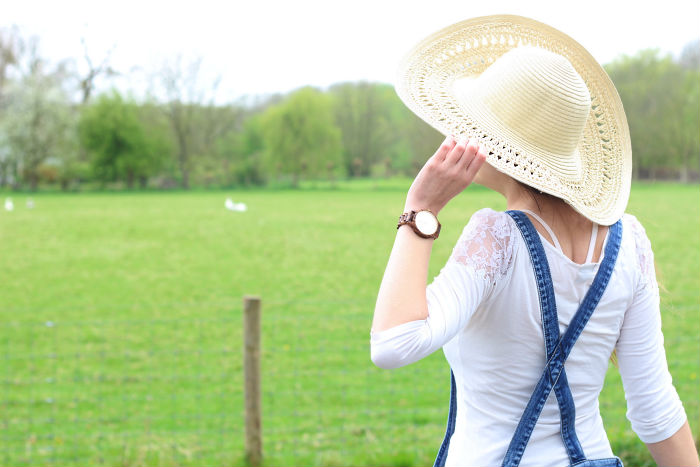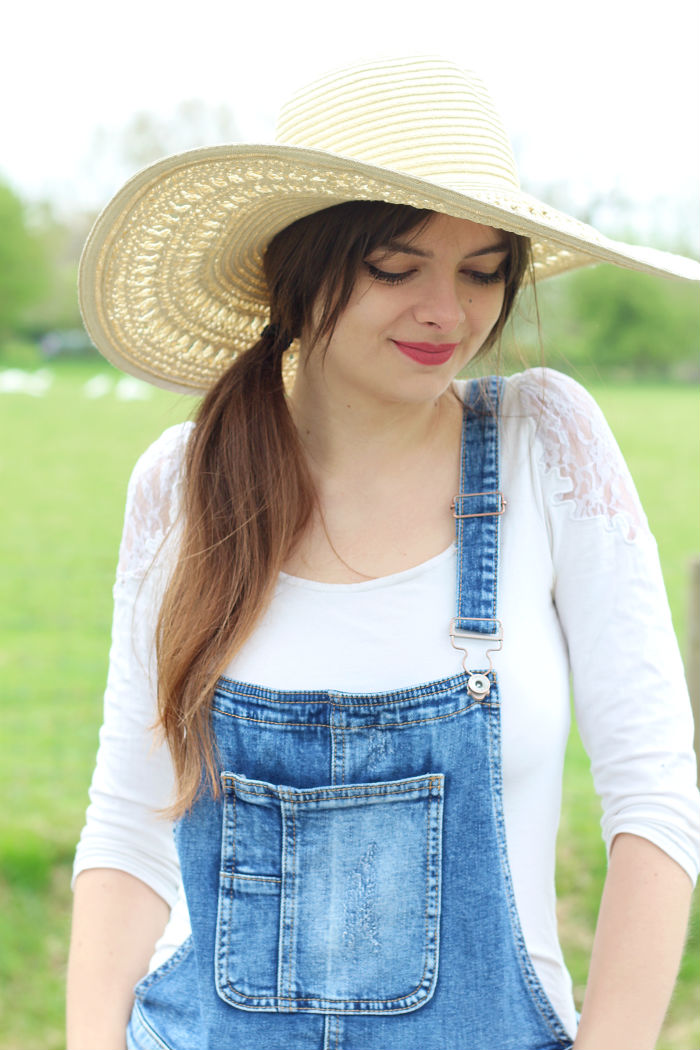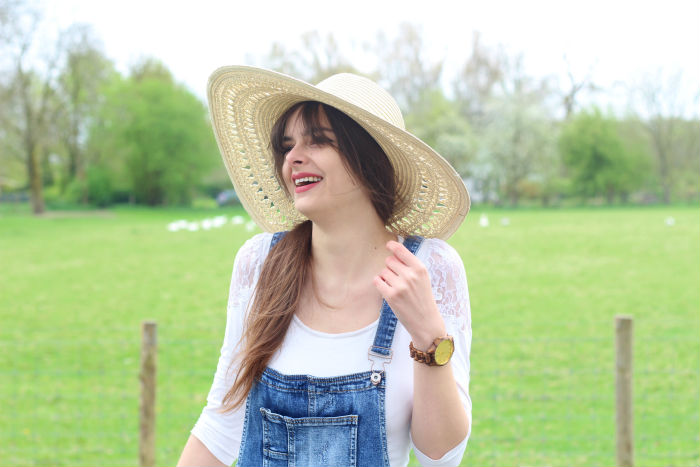 What I'm Wearing
Hat: Primark
Top: H&M
Dungarees: New Yorker
Shoes: Primark
Watch: Jord
Lipstick: Sleek Matte Me Bittersweet