Maastricht Trip | Loepsie's Life
Happy Easter Monday everybody! I hope you've had a wonderful holiday and are nice and rested up. I gratefully spent my weekend doing nothing, which was much needed after a super busy week. As every Monday, today I'm going to share my past week with you through the photos on my phone.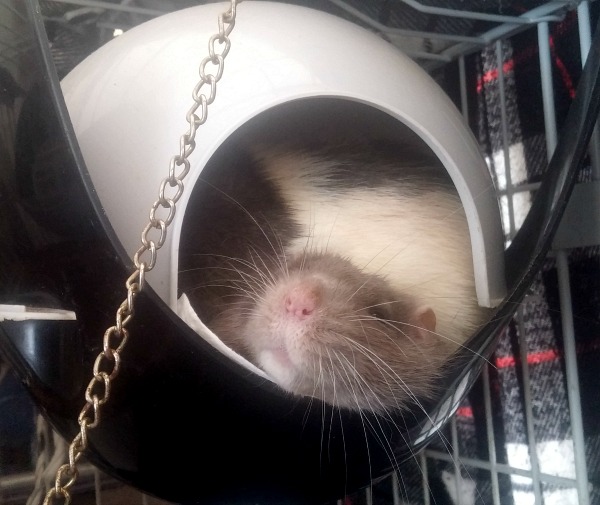 Starting with this adorable display of brotherly love 🙂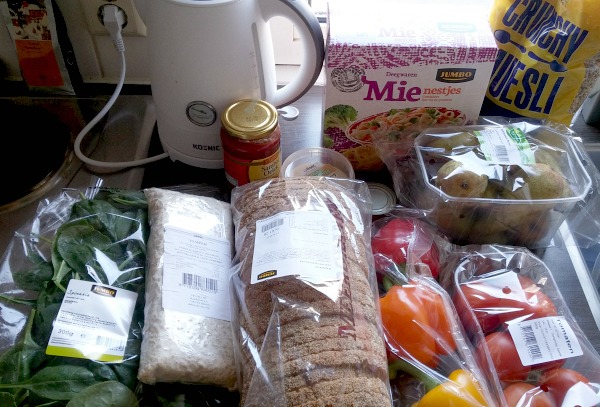 Grocery haul! I got spinach, tempeh, sambal oelek, hummus, tomato paste, bread, peppers, tomatoes, pears, noodles and muesli.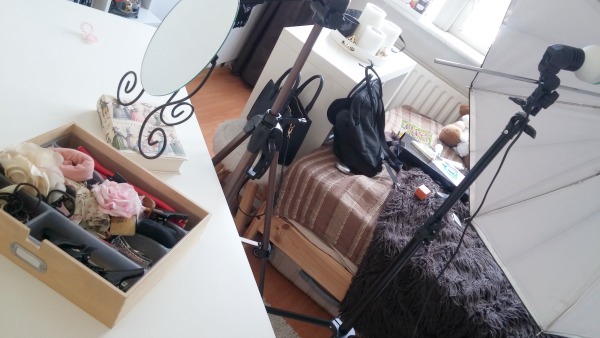 I felt really fired up this week and I managed to get a lot of content done, which is awesome as I'll be spending some extra time on a project this week. First up: hair tutorial!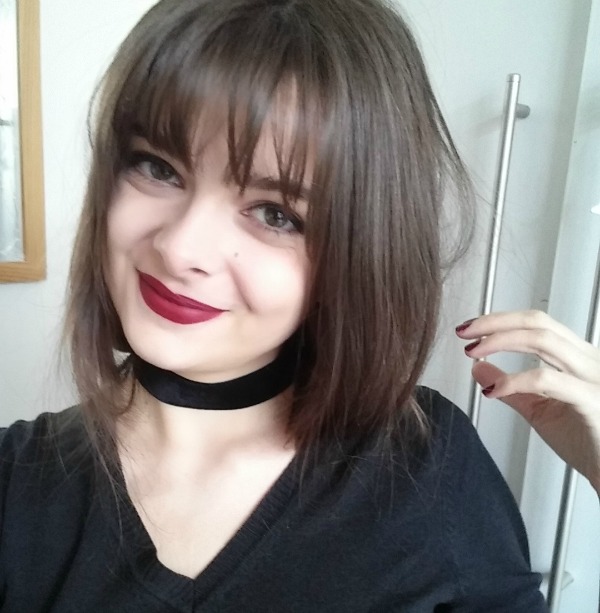 I filmed a faux bob tutorial for my Dutch channel.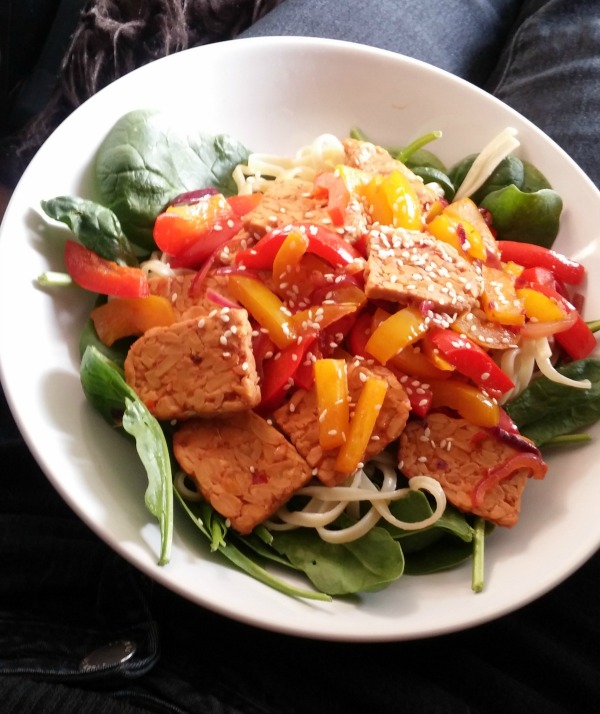 Spicy tempeh noodles for dinner! I've been obsessed with tempeh lately and figuring out new ways to eat it. I think some time this week I'm going to make it with peanut sauce, yum!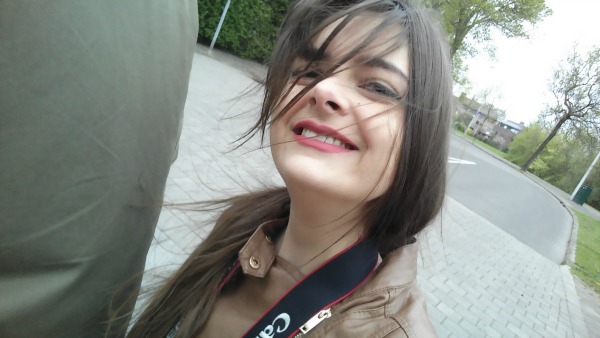 Next morning Robbert and I went to the nearest farm field to shoot some outfit photos. The photos came out really nice and sunny, you can't tell at all that it's 10 degrees and raining, haha!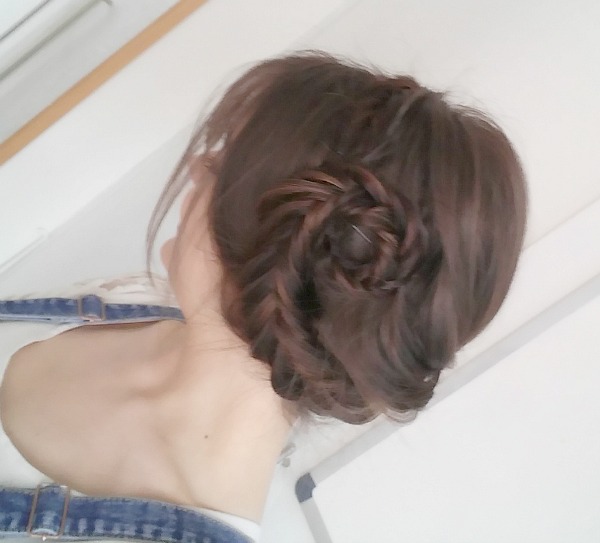 In the afternoon I filmed this fishtail braid hair tutorial…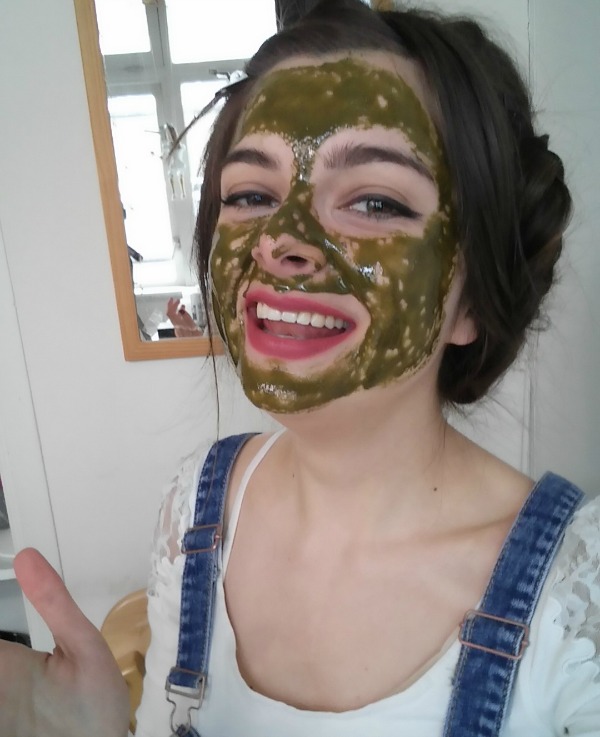 And a DIY face mask for my Dutch channel. It's a really simple mask made of raw honey and matcha powder, packed with antioxidants! This tastes delicious, by the way. I secretly ended up eating everything I had left.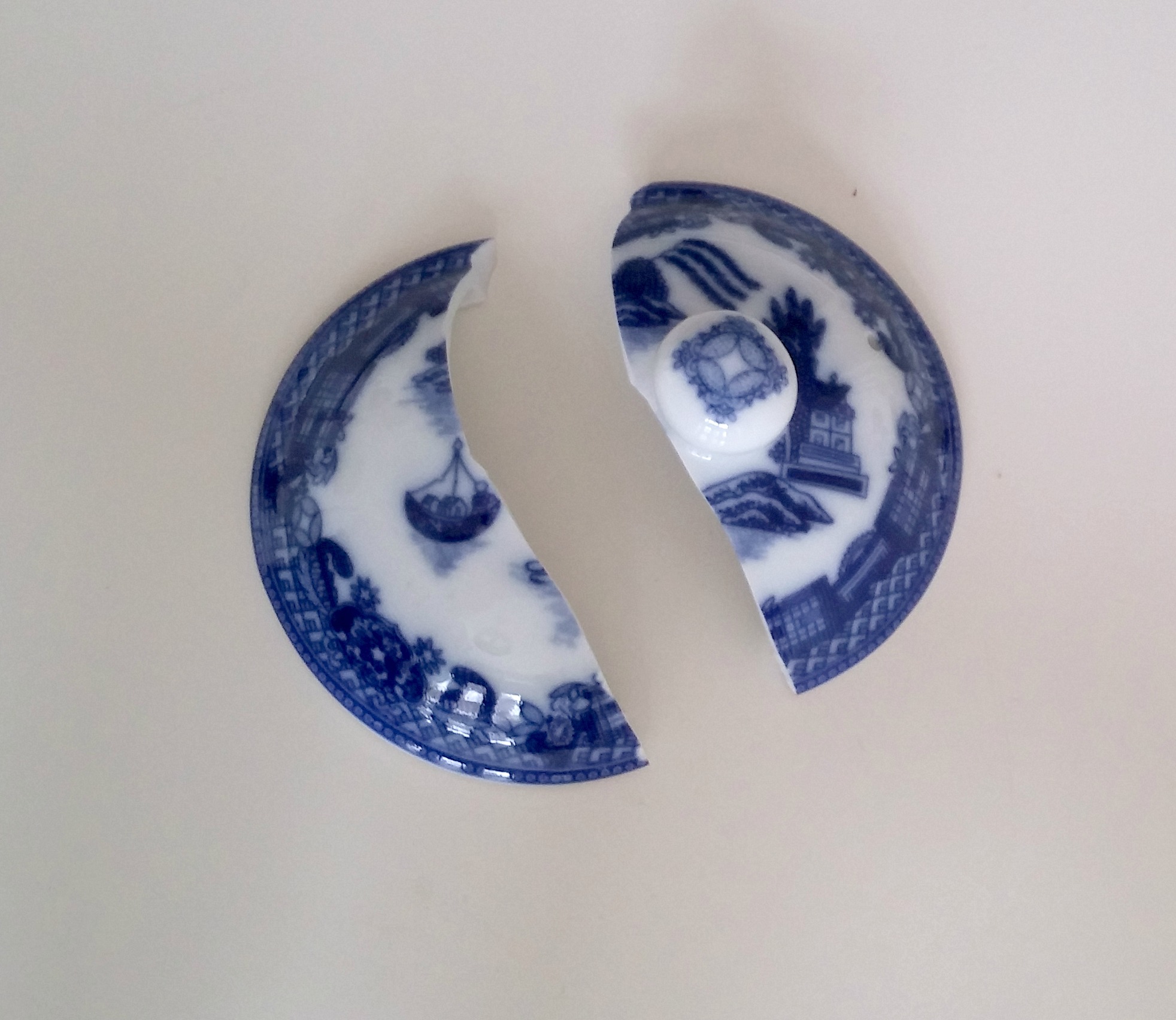 I dropped the lid of my teapot while drying the dishes and it broke in two :'( Luckily it only broke in two, I should be able to glue this back together.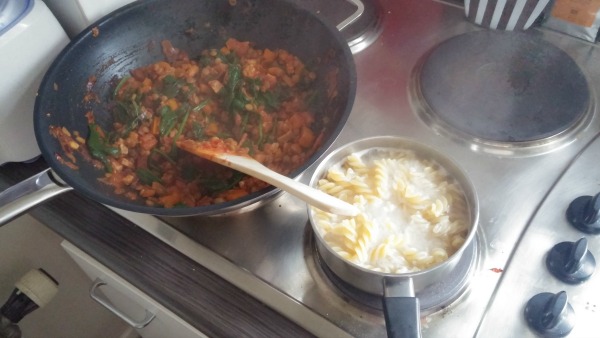 Pasta for dinner today! I made a lot so I could have it twice this week. I love dishes like this, that are very simple but have everything you need. This one contains legumes, dark leafy greens, peppers for vitamin C, and some tempeh as well. It was delicious 🙂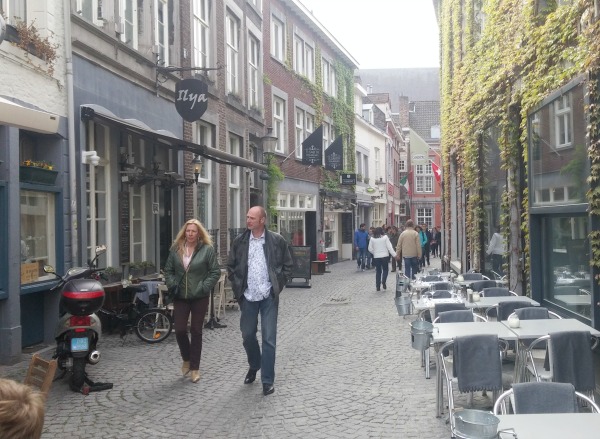 The next morning I met up with my friend and we went on a daytrip to Maastricht, a beautiful city in the very south of the Netherlands. I've been there once a few years back but I didn't really remember much of the city, so it was really nice to come back and take a closer look.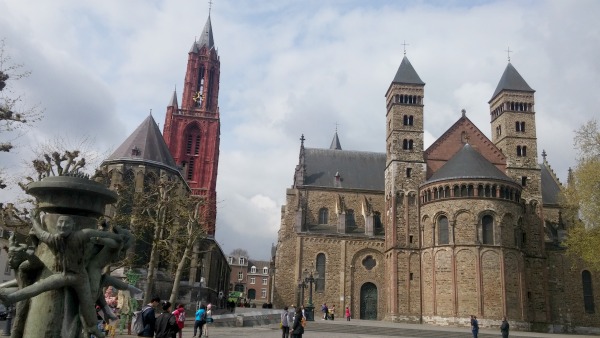 Maastricht is so beautiful! It's full of super old architecture and the atmosphere is very charming. Definitely worth a visit if you ever get the chance.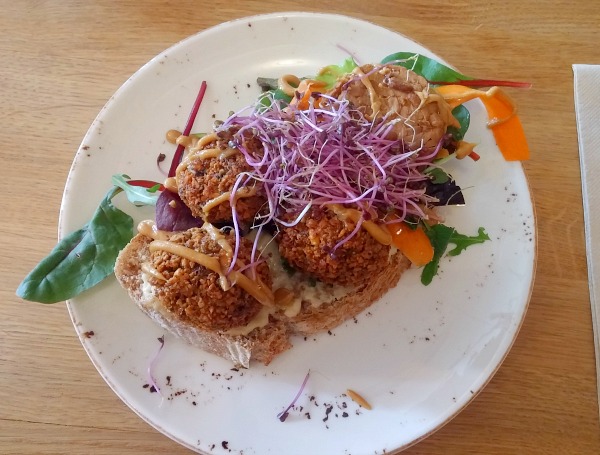 We'd looked up some places that served good vegan food beforehand, so we enjoyed amazing food all day long. For lunch, we stopped at Bijzonder, which was a little bit further away from the centre than we were expecting, but had an amazing menu. I had this delicious falafel sandwich with hummus, fresh veggies and tempeh.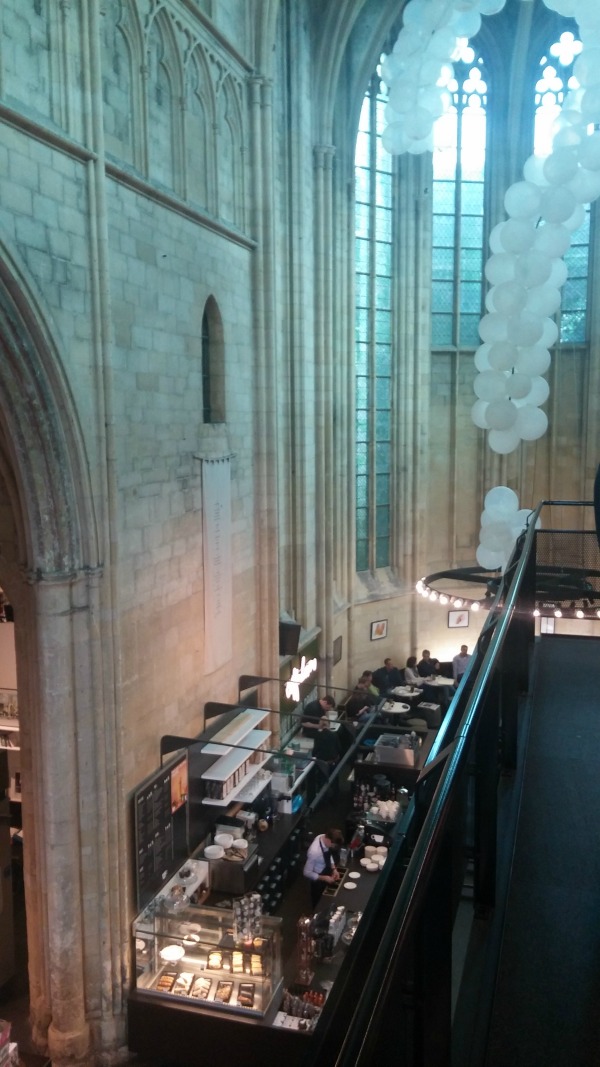 After lunch we headed back into the city centre and decided to do some shopping. We ended up in this beautiful bookstore/cafe inside an old church.
When I was 12 years old, I won a book gift card by winning the reading competition in my elementary school. I never knew what to buy with it and it ended up sitting in my wallet for 12 years. Right here, my friend convinced me to finally use it and I bought a beautiful edition of the Lord of the Rings. No regrets whatsoever, it's a beautiful way to use my ancient gift card, haha!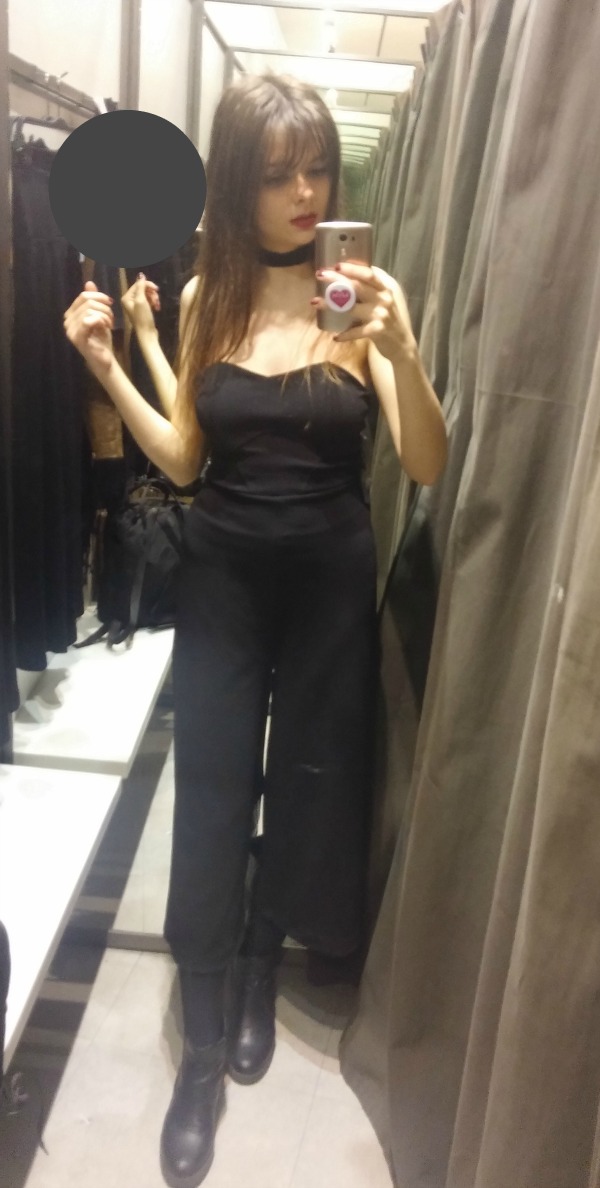 I tried on this beautiful strapless culotte jumpsuit at Zara. I loved it, but it was so impractical! I wouldn't be able to sit down or raise my arms without it coming down, so I didn't get it.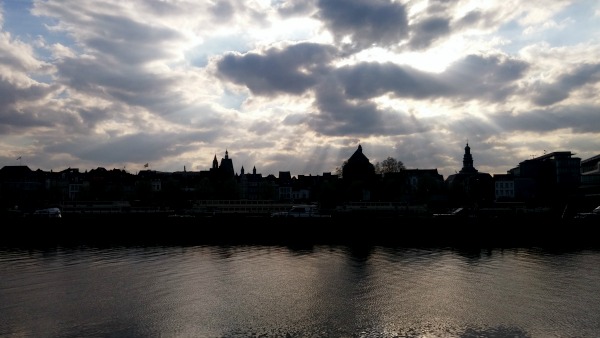 We had another specific place sought out to have dinner, but apparently that restaurant is super popular, as they were already full by the time we got there. The waitress offered to take our phone number and call us when someone left, so we gave it to her and found ourselves a nice place by the river to sit down for a bit. Look at this beautiful view! It's enchanting.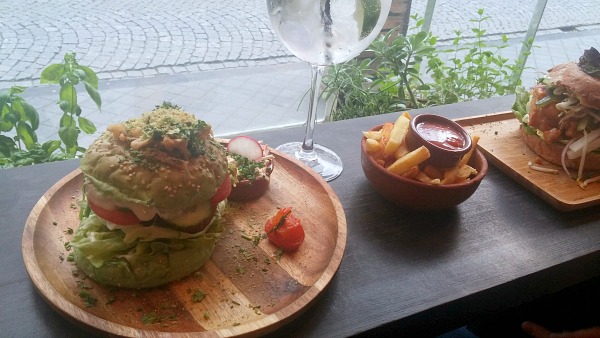 Oh my god, guys. This restaurant was SO well worth the wait! This burger is literally the best one I've had in my life. It was a gigantic soy burger stacked with avocado, wakame, wasabi, cucumber, tempura… De-li-cious. Obviously made with much love and care. So good. We also had a cheeky elderflower & mint gin tonic which was amazing as well. I would literally travel all the way to Maastricht just to eat at Burgerlijk again. In fact I probably will, haha!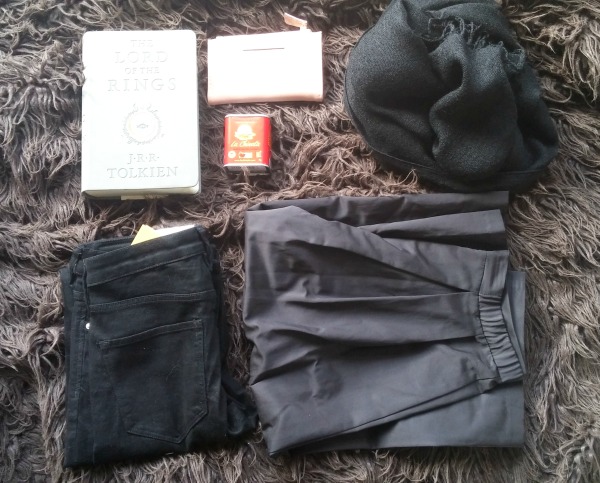 The result of our shopping session: I got that lovely volume of LotR, a tin of smoked paprika, a new wallet, a scarf, a pair of black jeans and a mid-length pleated skirts.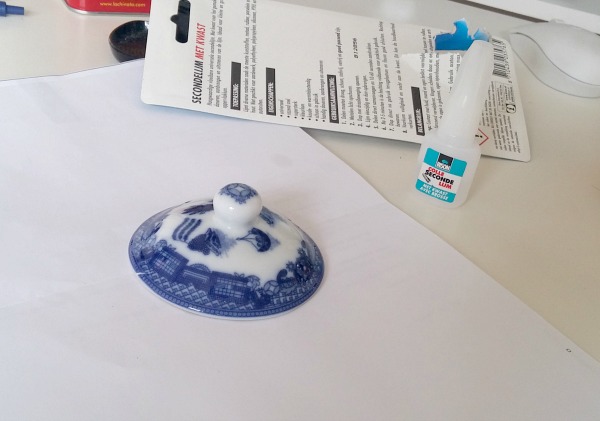 Inbetween filming I took a walk to the store and got myself some super glue to fix my teapot lid. Happy to say it worked wonderfully! It's almost as good as new, with only a tiny chip missing at the side.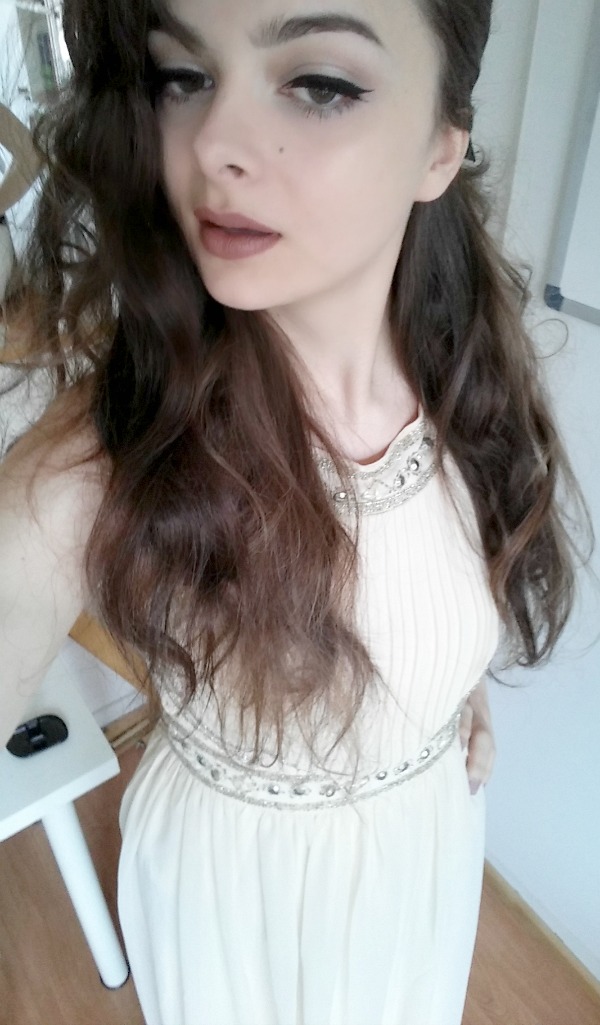 Next morning I filmed a prom hair tutorial for you! I've been getting lots of requests for that so I decided to go ahead and film one. It'll be up next week 🙂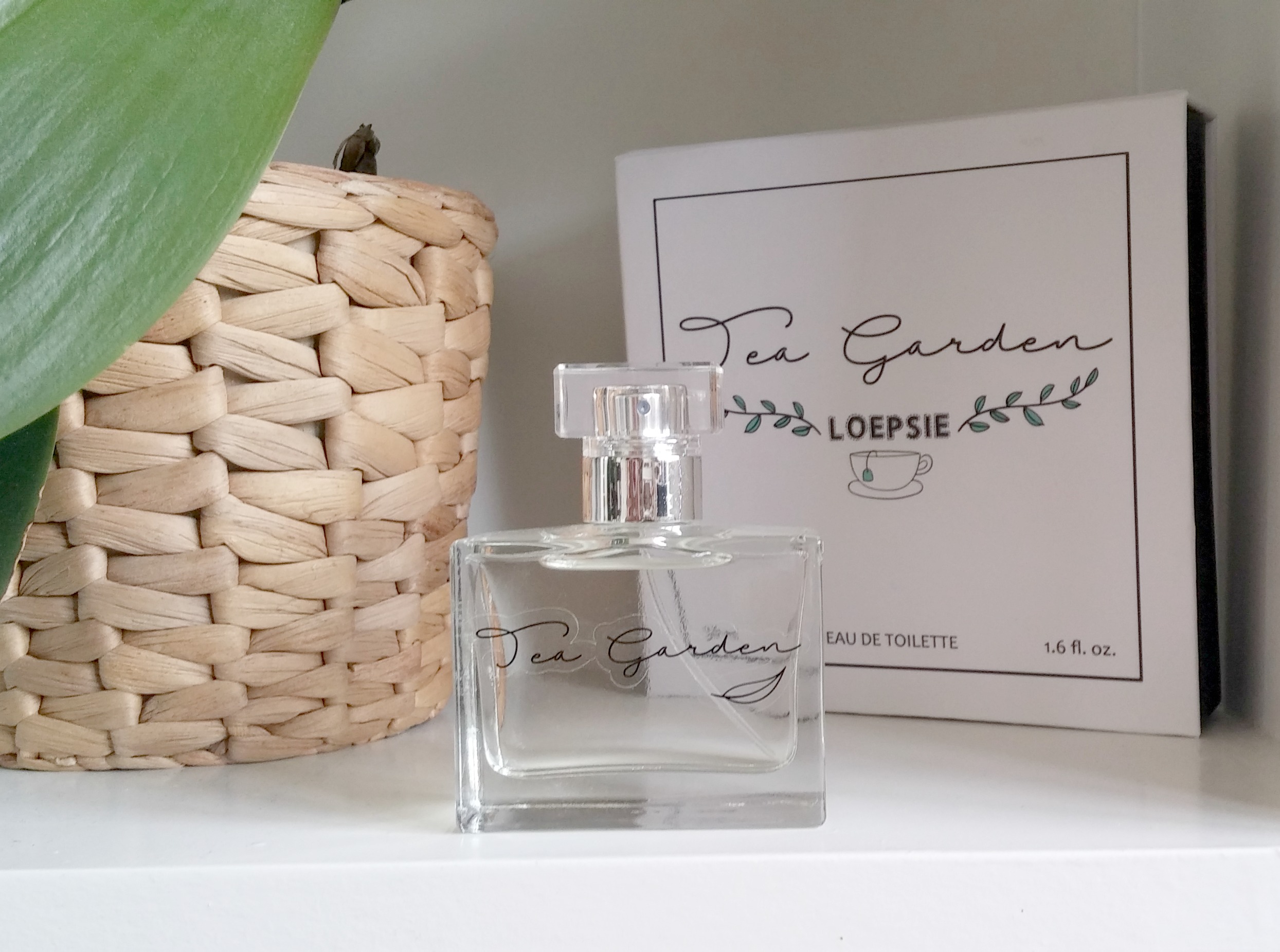 I've gotten a few messages from people saying their Tea Gardens arrived this week! I'm so happy you guys love it. I still haven't gotten over the fact I actually have my own perfume 🙂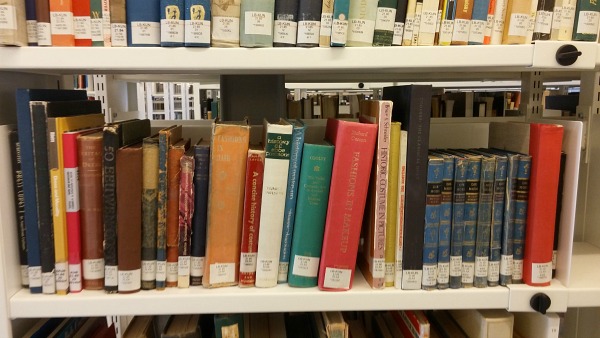 After filming I headed over to the university library to do some research for a project. You see that big orange book? That's what helped me through all of "Hair History". It's a gem. I don't have a library pass here anymore but I still remember where the fashion history books are, so I went right up there and copied all the pages I would need.
Afterwards I went to Robbert's for dinner and Easter brunch. Then we went over to my parents' for Easter dinner and another brunch, haha 🙂
Next week should be a bit quieter activity-wise, but I am going to be working on that project a lot. Time to amp up that productivity again.
Have a great week, guys!