Historical Hair All Week | Loepsie's Life
Hello my lovely readers! Hope you've had an amazing weekend and your workweek is off to a great start. It's a day later than usual, but my weekly photo diary is here! Let's take a look at what I've been up to.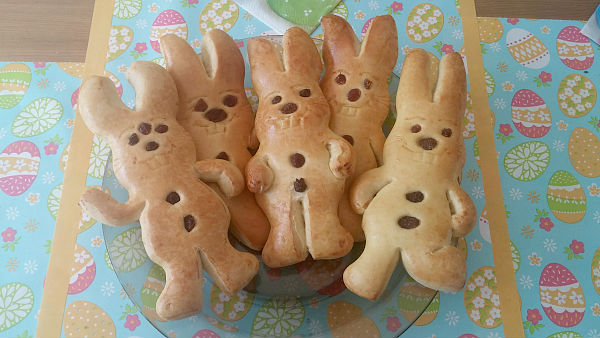 Monday was Easter! Robbert was over at my parents' and my mom prepared a delicious brunch. Robbert and I were in charge of decorating the bunny bread 🙂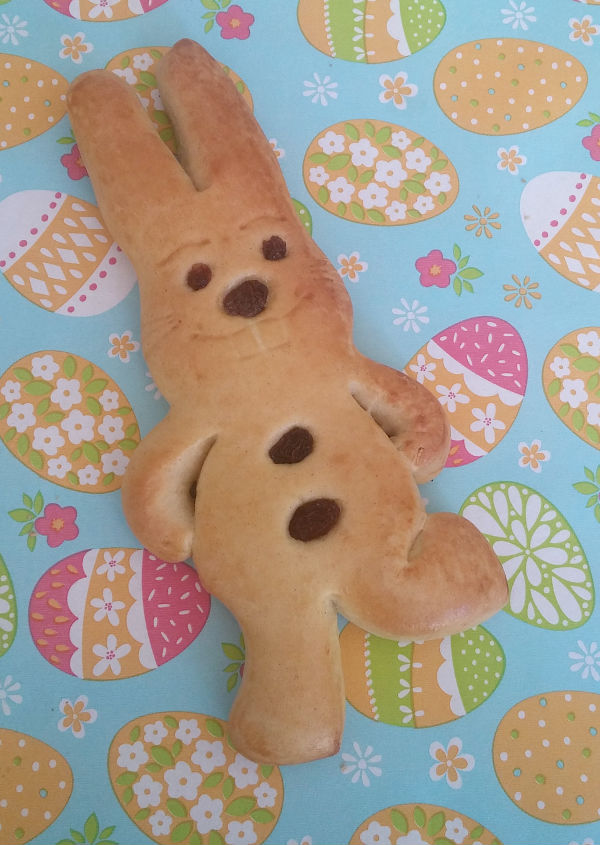 I made my Easter bunny an Irish dancer. Robbert's was an alien (left on the photo above).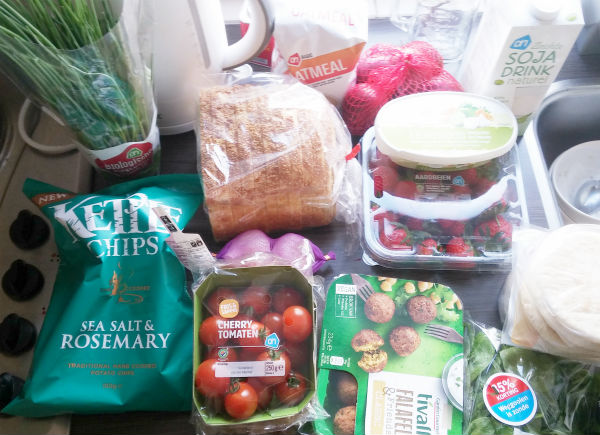 Next morning I went home to Utrecht. I did my house cleaning and groceries, as every Tuesday. Don't you love having a steady schedule? I thrive so well when I know exactly what needs to be done when. Anyways, I got rosemary crisps, chives, corn bread, garlic, cherry tomatoes, oats, onions, soy milk, hummus, strawberries, falafel, baby spinach and pita bread.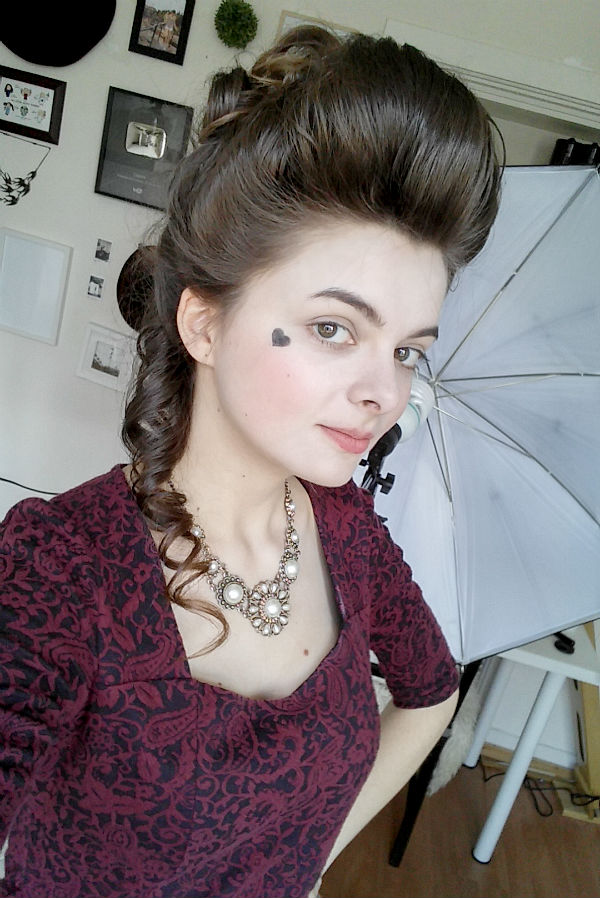 The entire rest of the day I spent reading all the material I took photos of at the library the week before, and putting it to practice in a set of videos. I'm really excited about them and hope to be able to upload soon! Here's a little, not-so-subtle sneak peek for you 🙂 I'm always very nervous about doing 18th century stuff, and always very happy when it works out. The biggest relief.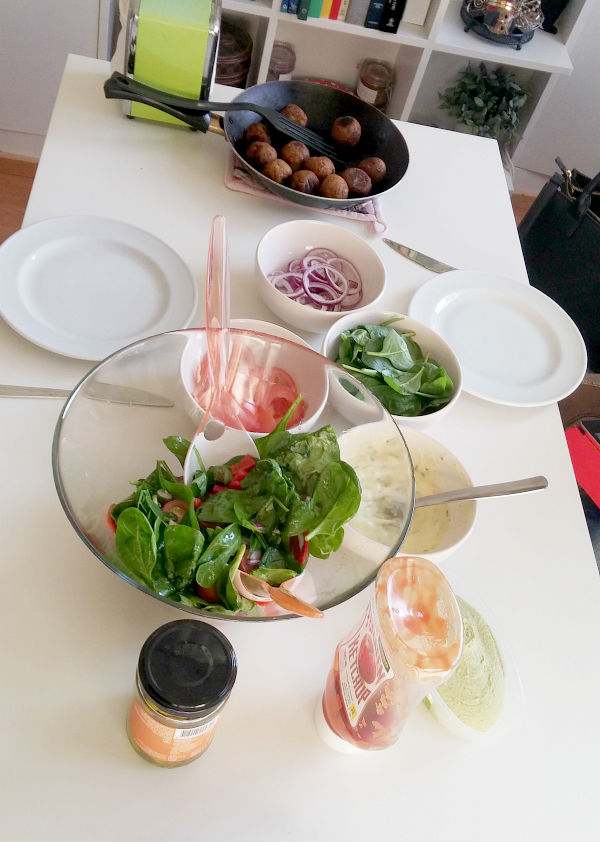 After I took the hair down and makeup off and cleaned the house again (ALL THE HAIRSPRAY EVERYWHERE), my friends came over for Dungeons & Dragons. I prepared falafel with homemade garlic sauce and warm pita, and a fresh salad for us for dinner. Yum yum!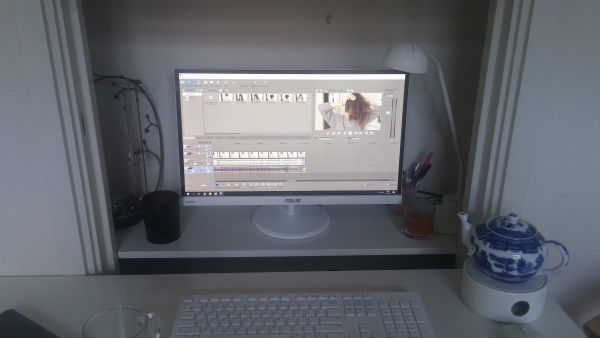 Next day was fully dedicated to editing the videos I'd filmed the day before. People often underestimate how much time goes into producing a video, it's so much more work than you'd think. So that was my entire Wednesday!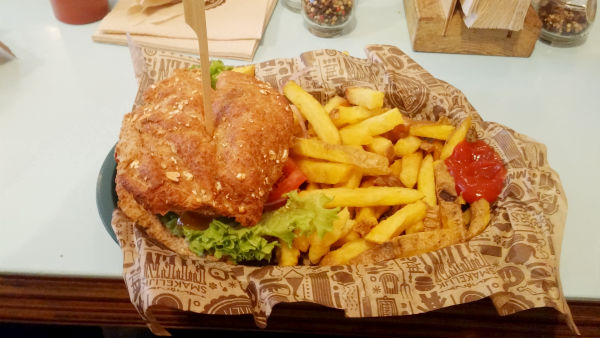 In the late afternoon we met up with some friends in the city centre and headed out for a quick dinner at Meneer Smakers, a burger bar that has some delicious vegetarian and vegan burgers on the menu (besides a bunch of meat ones).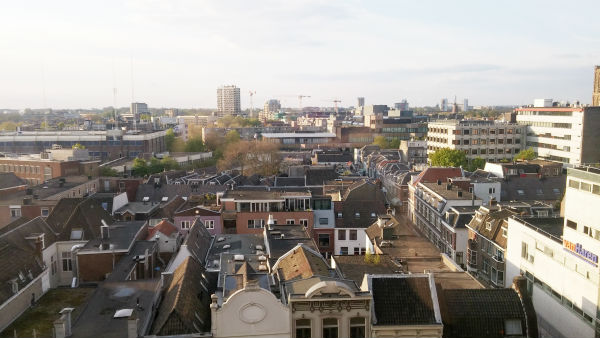 Robbert had invited all of us to come see The Veils, a band he likes that was performing in Utrecht that night.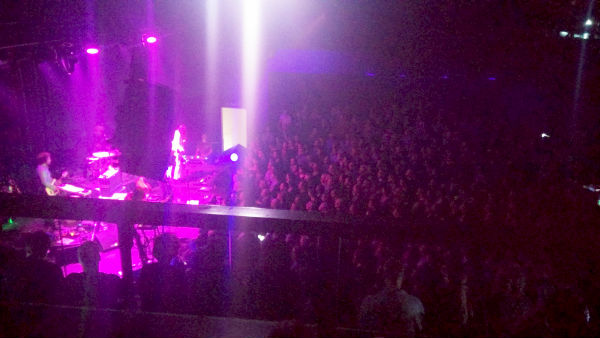 Robbert and I have very differing tastes in music. It's a shame really, we don't often get to go to concerts together or enjoy music together in general. I decided to come along this time but do have to say it wasn't my cup of tea. The band was good though and I had a great night! I'm now also looking forward to seeing Wardruna at the same venue in a few months even more. That's not Robbert's cup of tea. Ah at least we agree on shows and movies 🙂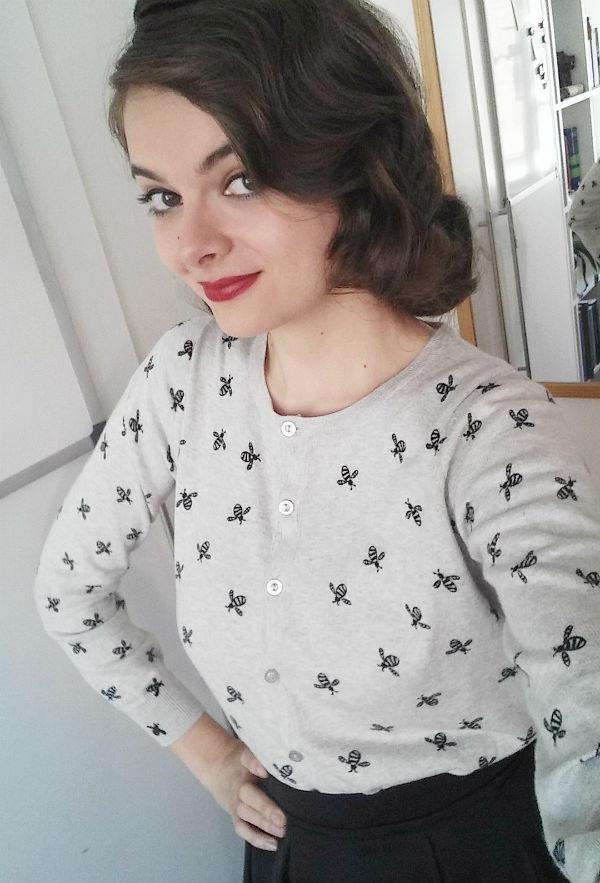 Next morning I filmed the hair tutorial for this look! I also finally figured out how to wear my bee cardigan in a way that I really love it. It works amazingly well with my new calf-length skirt and a pair of stockings and flats, in a retro type outfit. Yay!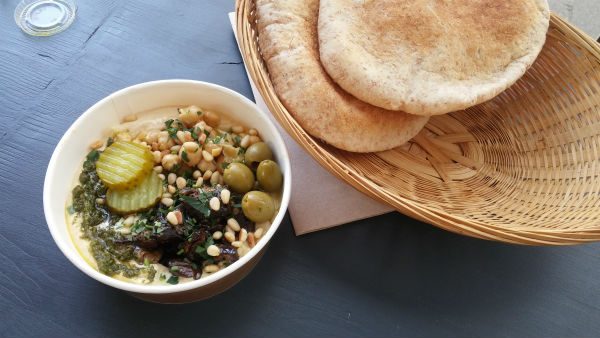 A new hummus deli opened in my neighbourhood recently, and I'd been wanting to go there ever since they were building the interior and their name sticker got put on the window. A HUMMUS DELI? Sounds like a dream. And I'm happy to report: it is. Oh my. They serve Israeli-style hummus as a complete dish with a variation of toppings and pita bread. I took Robbert out for lunch here and it was absolutely delicious. I'll definitely be coming back there more often!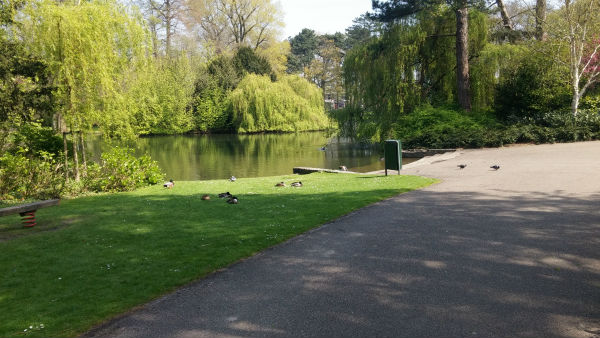 After lunch Robbert headed to the train station to go home, and I walked home though the park.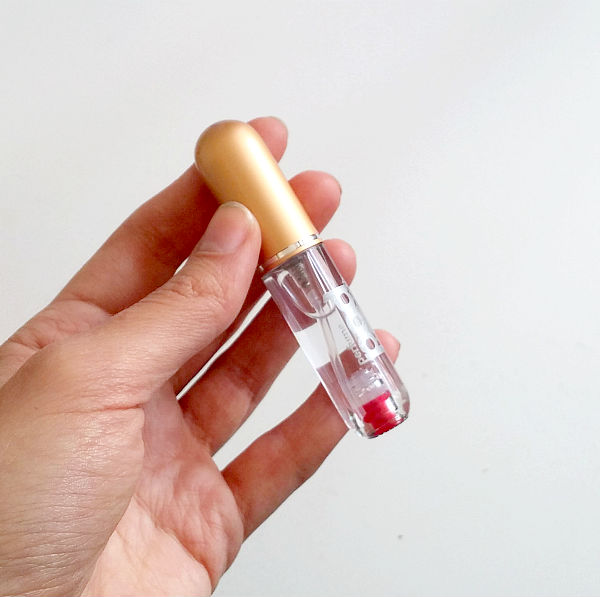 I filmed and edited a Dutch channel video on this little Travalo dupe I found at Action for €3. What a find! It works perfectly well and has already found its way into my handbag. I filled it with Victoria's Secret body mist in Secret Charm.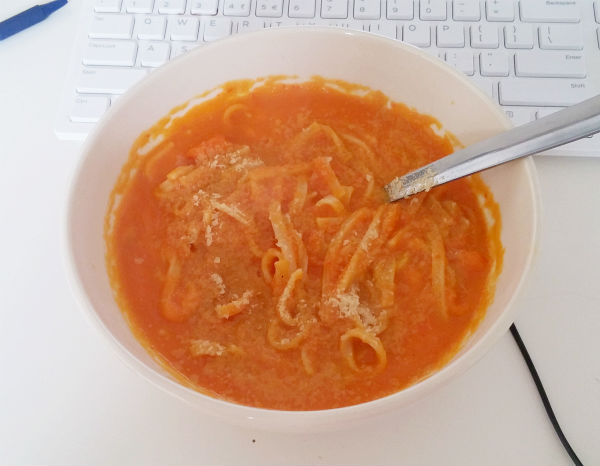 I finally finished the last of the ginormous amount of carrot soup I made weeks ago that had been sitting in my freezer since. I cooked some noodles, cut up a few cherry tomatoes and topped it with a generous sprinkling of nutritional yeast.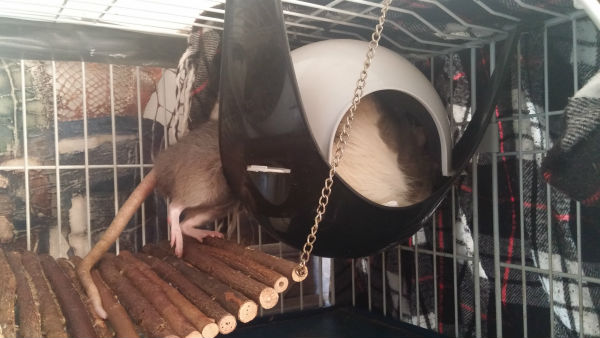 On Friday I headed to my parents' house. Look at this! Llewelyn wanted to join Penpingion in his sputnik, but he didn't fit so he just left the back portion of his body hanging out. He stayed like this for at least 10 minutes before giving up, haha!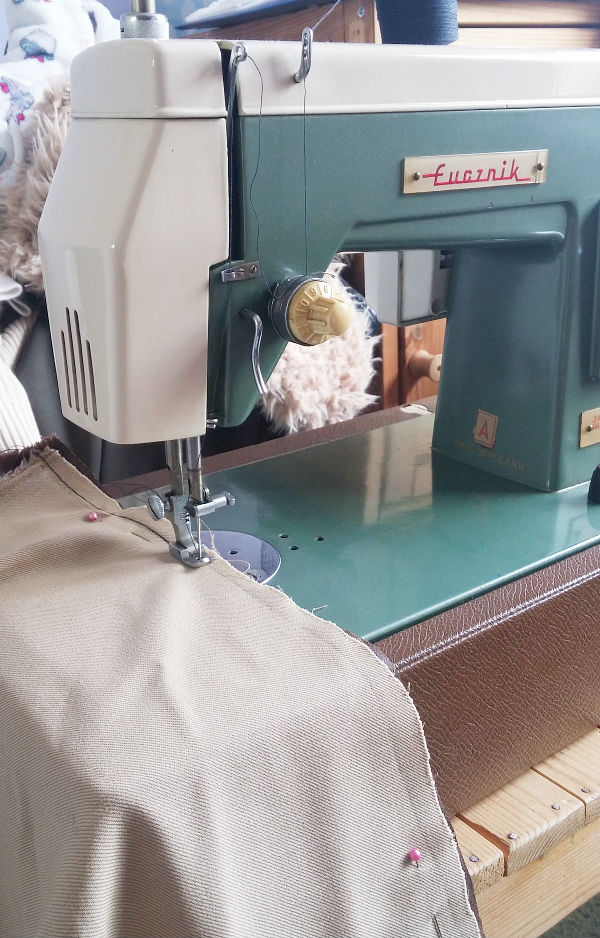 I spent this weekend working on my Elfia costume. The event is next weekend and I wanted to wear something completely new this year, that I hadn't worn before. My parents got me a set of wings for Christmas and I decided to make a costume around them.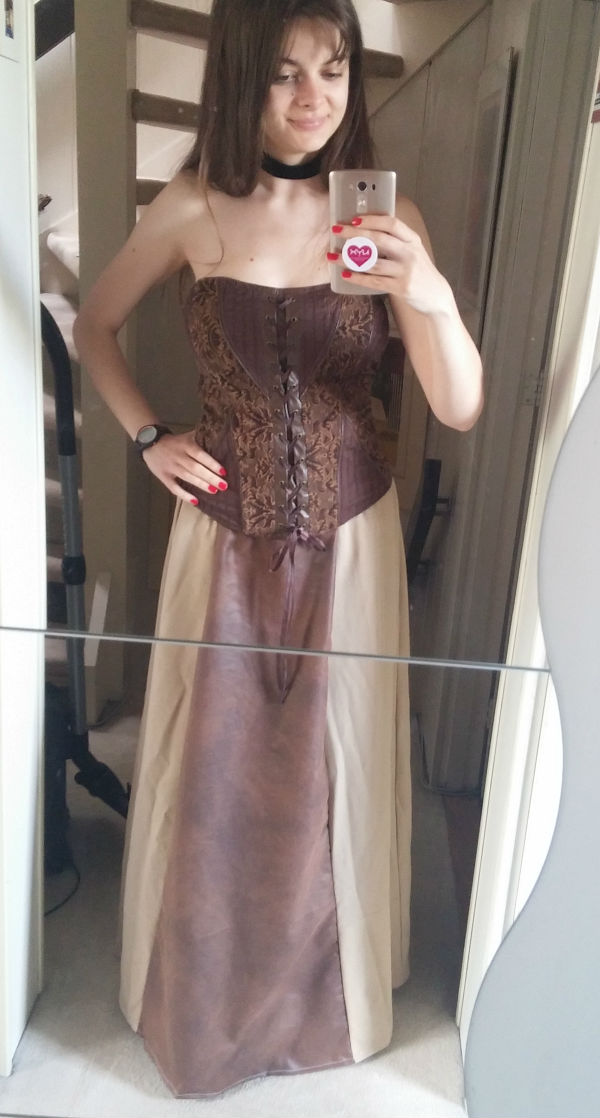 Luckily I already have this top, which makes the whole process a lot easier as I am not a skilled seamstress by any means and tops are usually where I mess up badly. The skirt turned out super sloppy too but it's good enough for me, especially considering the limited time I had to work on it.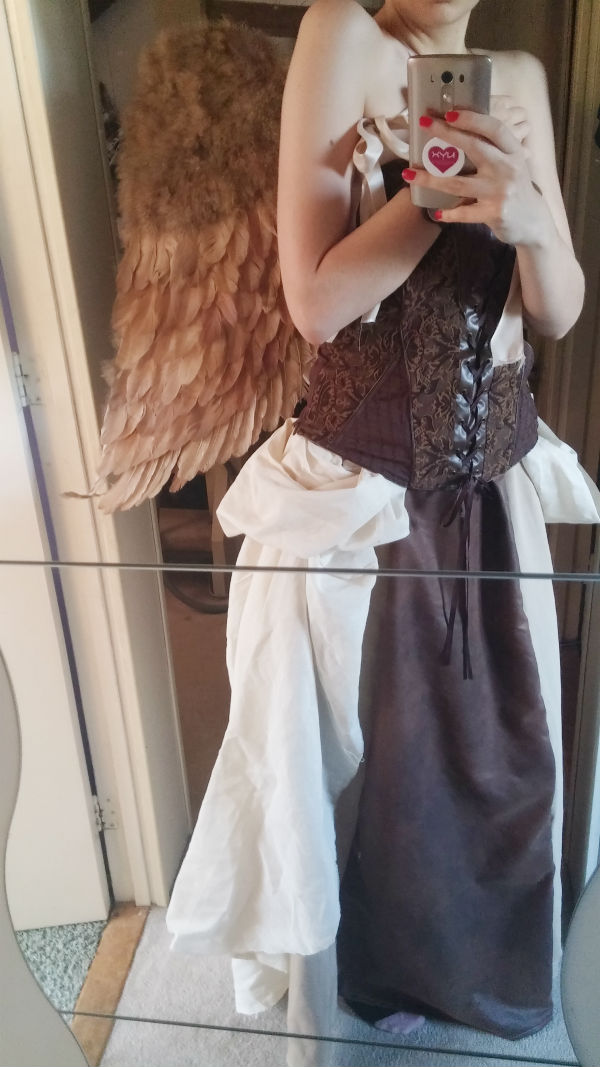 I made a poofy butt part to go over the skirt as well, and now I just need to maybe make some accessories to go with the outfit. I'm going to do something big with my hair and makeup in any case, to hopefully distract from the bottom part of the outfit, hahaha!
Have a lovely week everyone, I'll see you in a video tomorrow!