Blueberry Muffins | Vegan Recipe
Hey, I'm still on the baking streak! Another succesful batch of yumminess has emerged from the oven at Loepsie headquarters. This time I wanted to make something fresh and summery for the hot weater, so I headed over to my favourite vegan baking blog Chocolate Covered Katie and searched for a recipe for blueberry muffins. I adapted it slightly according to what I had in my kitchen, and because my hand slipped when I was adding the blueberries. As Bob Ross would say, this was a "happy little accident", no regrets here whatsoever. Look at that amount of blueberries per muffin, haha! They turned out great so I definitely wanted to share the recipe with you guys.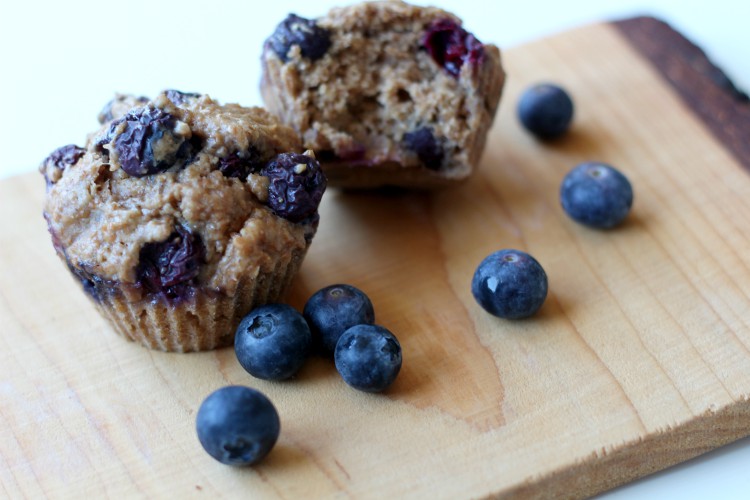 Ingredients
2 cups flour (I used whole wheat, makes a denser muffin)
1/4 tsp salt
1/2 tsp cinnamon
2 tsp baking powder
1/2 cup brown sugar
1 tbsp white vinegar
1 cup almond milk
1 1/2 tsp vanilla extract
3 tbsp sunflower seed oil
1 1/2 cups fresh blueberries
This makes 12 muffins. Because of the whole wheat flour and brown sugar my muffins came out pretty "heavy" and filling, which makes them great as a midday snack that can be taken on the go. If you want to use them as a lighter sweet treat or dessert instead, white flour and white sugar are better options for you. A tablespoon or two of extra sugar will make them less healthy but sweeter, if that's your preference.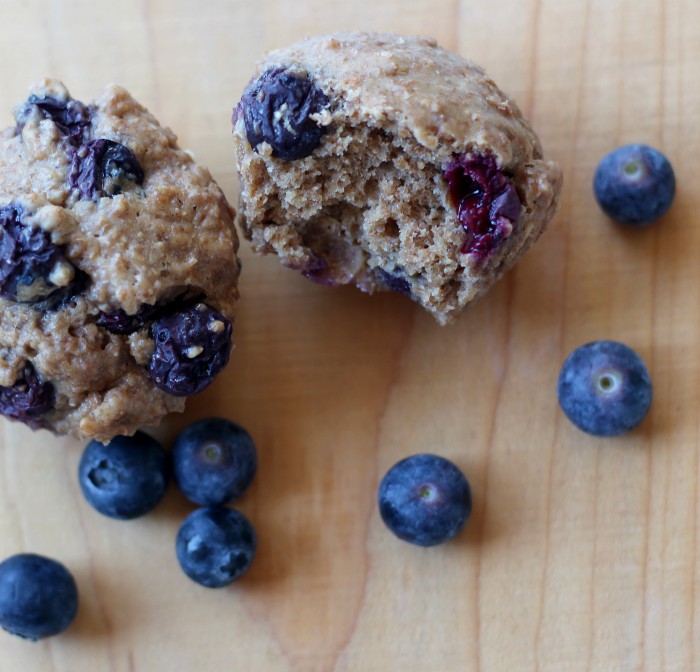 Preheat the oven to 175°C. Line a muffin tin with cupcake liners (I use reusable sillicone ones).
Start by combining the dry ingredients (first five) really well, making sure there are no clumps. In another bowl, combine all the wet ingredients (everything else except for blueberries). Add the wet and dry ingredients together, stirring until just evenly combined, then gently add in your blueberries. Be careful not to break them in the stirring process; this will discolour the muffins.
Bour the batter into the cupcake liners and bake for 20 minutes. Allow your blueberry muffins to cool down slightly (about 10 minutes) before removing from the tin.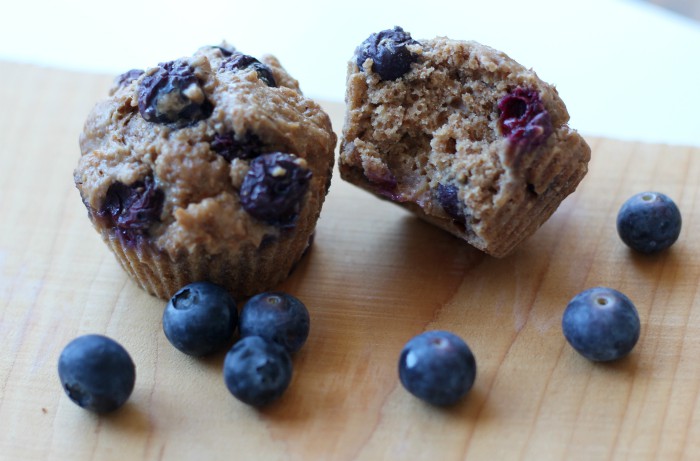 These guys are a lot healthier than your regular blueberry muffins! I think they'd make the perfect addition to a park picknick, to bring along as a snack, or as a delicious quick breakfast (if prepared in advance, of course 🙂 ) Enjoy!