Tea Festival, Weddings & Nights Out | Loepsie's Life
Hello to you all on this lovely Monday afternoon! We were so lucky last week in the Netherlands, a heat wave came and we've had amazing weather all week. It's been a great week for me, packed with lots of really fun activities. I went to the movies, shopping with Robbert, to a concert, and sold Tea Garden at the Dutch Tea Festival. Let's take a look at all the photos I took!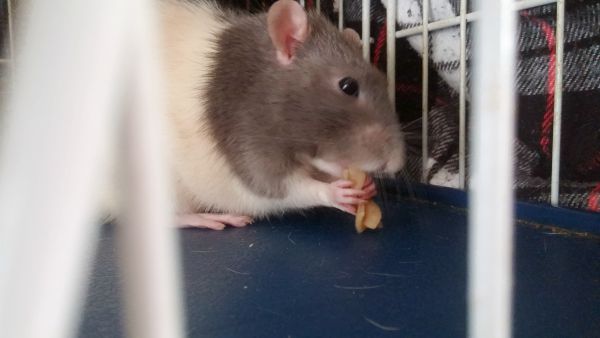 The ratties love pasta. Intensely. You should see their reaction when someone walks by with a plate of pasta, haha! They always get one or two pieces and they're over the moon with them 🙂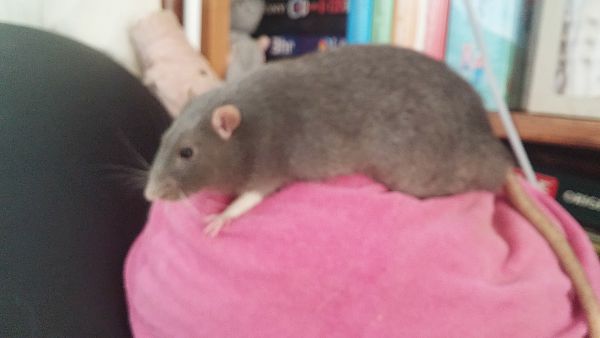 Monday was, as always, spent doing all the work tasks that don't involve content creation, and cuddling with the ratties. I nearly always forget to take photos on Monday because nothing ever happens on Mondays 😛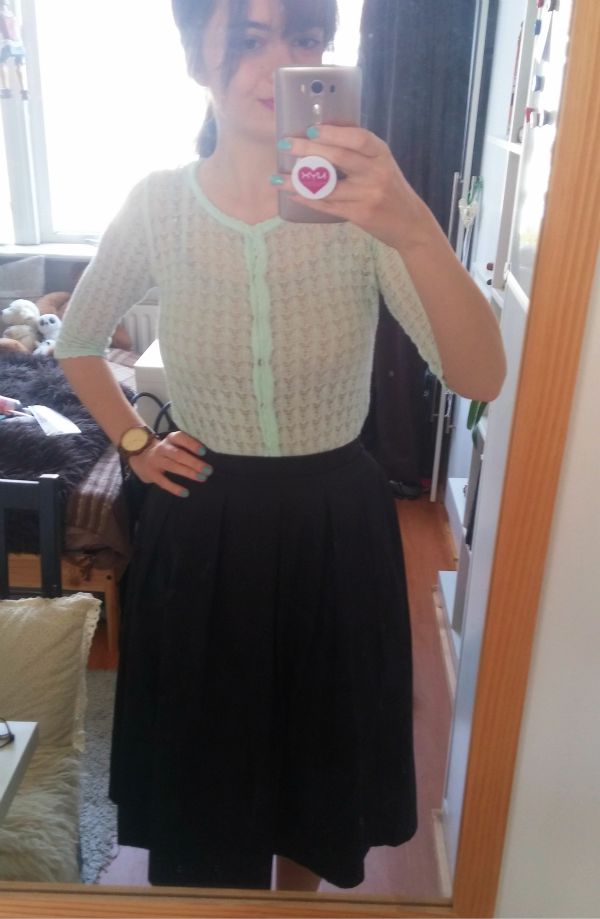 Now Tuesday is another story! This was the first day warm enough that I felt confident to go out with bare legs. Over the next couple of days temperatures only went up and up, it's been an absolute treat.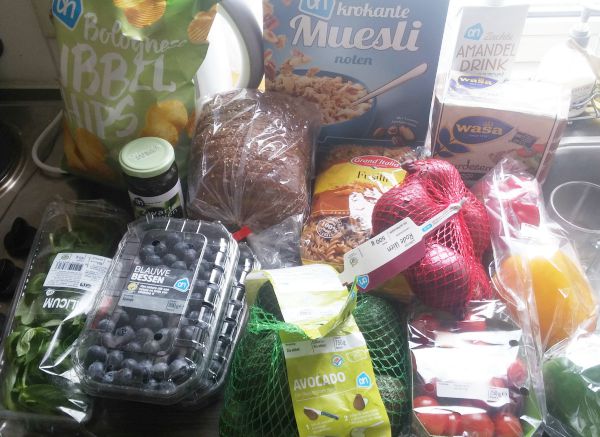 Grocery haul! I got crisps, olives, blueberries, basil, bread, muesli, whole wheat pasta, avocado, almond milk, crackers, onions, peppers and cherry tomatoes.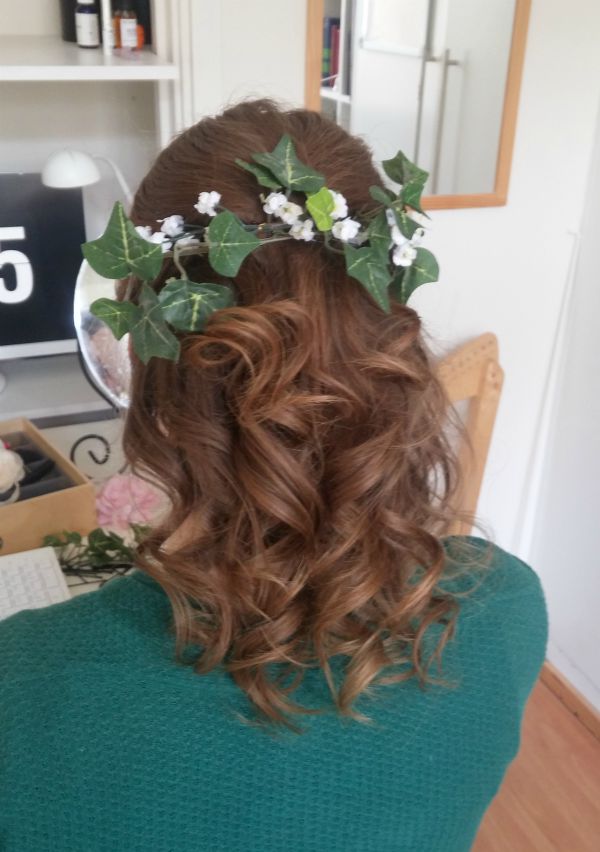 One of my good friends from uni is getting married soon! I'm SO excited and happy for her, and I get to do her hair and makeup for the wedding! She came over on Tuesday to play around a bit and try different looks until we found something she loved.
She stayed a bit longer than planned and ended up staying for dinner. We were playing Dungeons & Dragons that night so dinner was lots of fun with all those people 🙂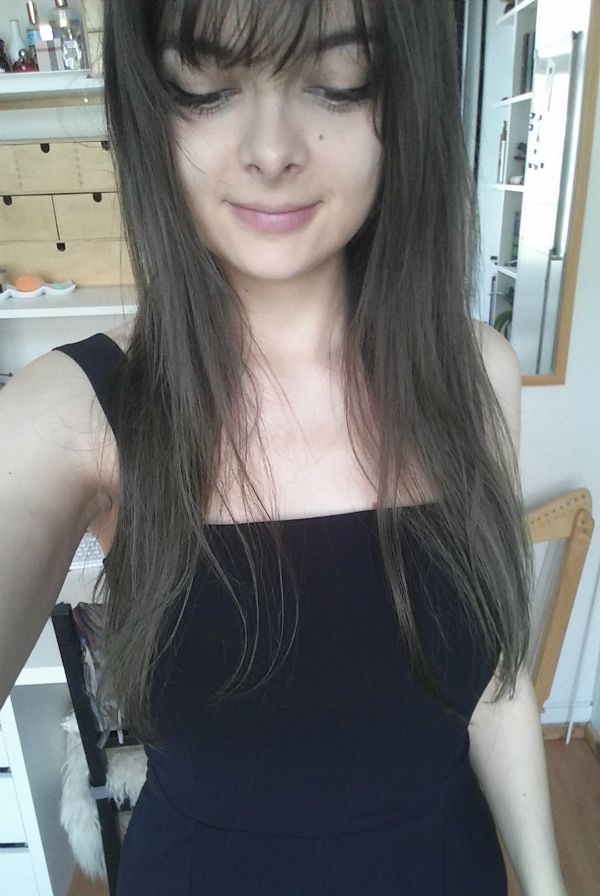 Next morning I started out by doing some editing. I posted a new green hair dye fading update this week, by the way! You can kind of see the progress here but head over to the original post to read all about it 🙂
With the heatwave happening I realised I didn't have that many nice summer clothes anymore. Robbert and I decided to head out to Arnhem and visit Primark to see if they have anything nice.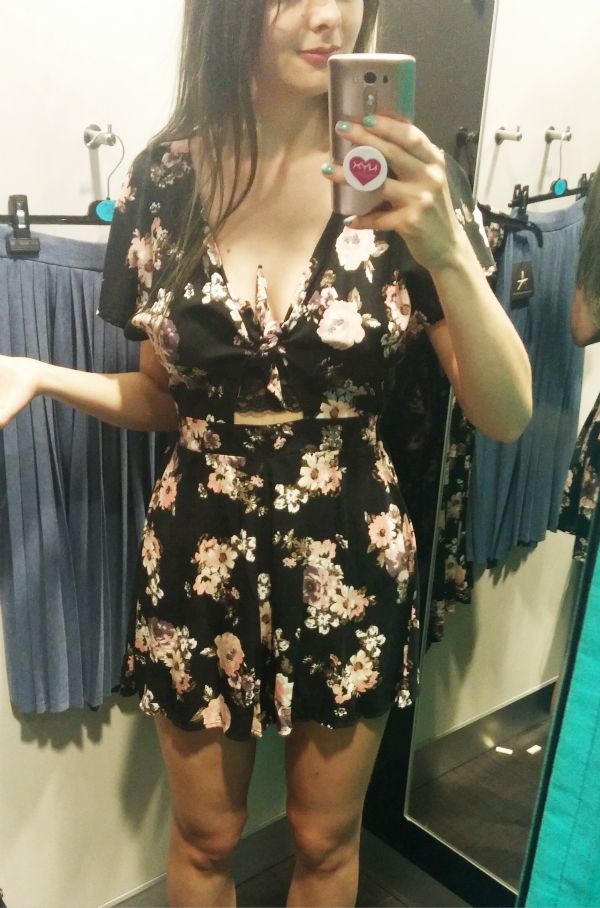 They did! I got this…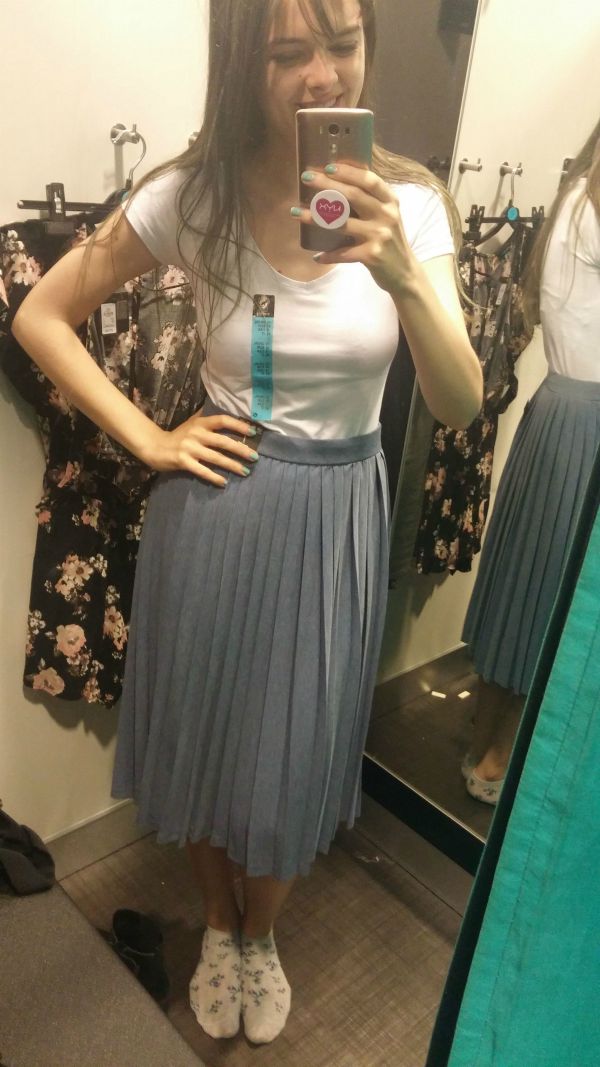 And I got this…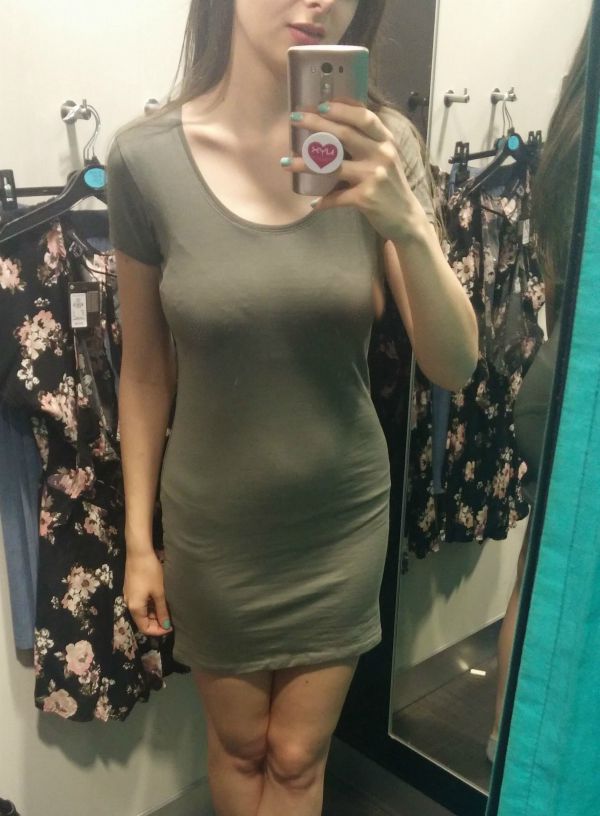 And obviously I didn't get this. What an extremely unflattering piece of clothing, hahaha!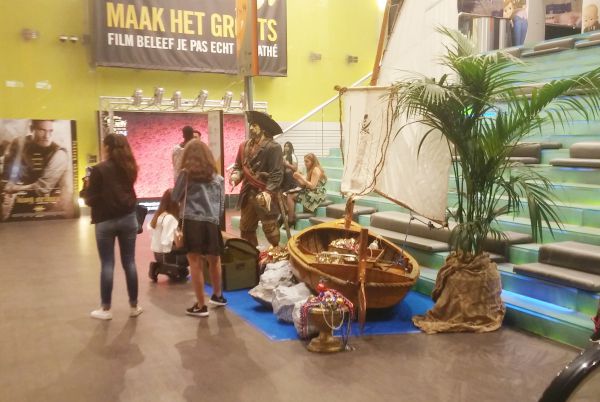 After we got home and had dinner, I headed over to Amsterdam to meet up with my parents and go to an early screening of Pirates of the Caribbean: Dead Men Tell No Tales. I'm not really sure how I feel about the movie. It was beautiful aesthetically, it was quite spectacular, and it was funny, but it felt kind of like a fan fiction to me. It reminded me of Harry Potter and the Deadly Hallows in a way, about which I felt much the same. Lots of loose ends being tied up in a cheesy, "easy" and universally satisfying way, more of what we've seen already… I kind of feel like they should've stopped after At World's End. But it was definitely enjoyable, and although I'm not likely to watch the movie again, I had a good time 🙂
Next day I did some filming and editing, and then took a bit of time to enjoy the sunshine. I get direct sunlight in my tiny room in the evening and on days like this it tends to get unbearably hot in there, so I like to escape to the park. This weather is supposed to last a bit longer, I can feel a picknick coming up in the near future!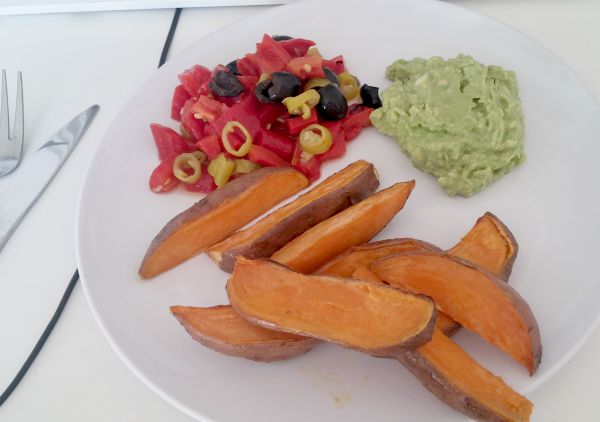 A classic "whatever I find in my pantry" dinner. Spicy sweet potato wedges with guacamole and a salad of grilled pepper, pickled jalapeños and olives. It was really good 🙂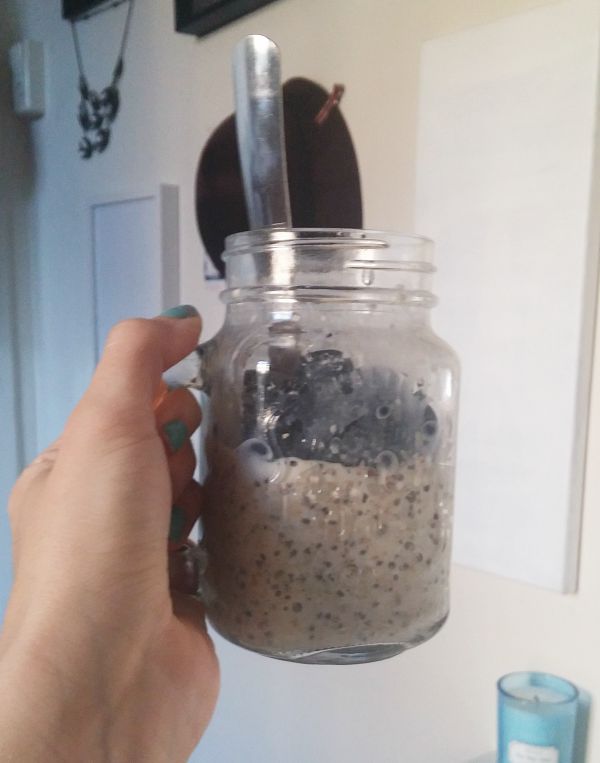 I had a go at overnight oats. I tried to make some the week before by using the same ingredients I use for my cooked oatmeal, and it didn't work at all. It came out way too runny and I had to cook it after all. So this time I looked up a recipe and followed that: I still didn't really like it, haha! It was way too dry for me so I added more almond milk (luckily that can easily be fixed), but I also really don't like the taste of chia seeds. I'm trying to tweak the recipe so that I don't have to use as many chia seeds and they're less prominent. Will come back to you when I've figured it out! Anyways, everything tastes good with a mountain of blueberries on top 🙂
I headed out early in the morning to do a bride's makeup in Delft, which took the better part of the day.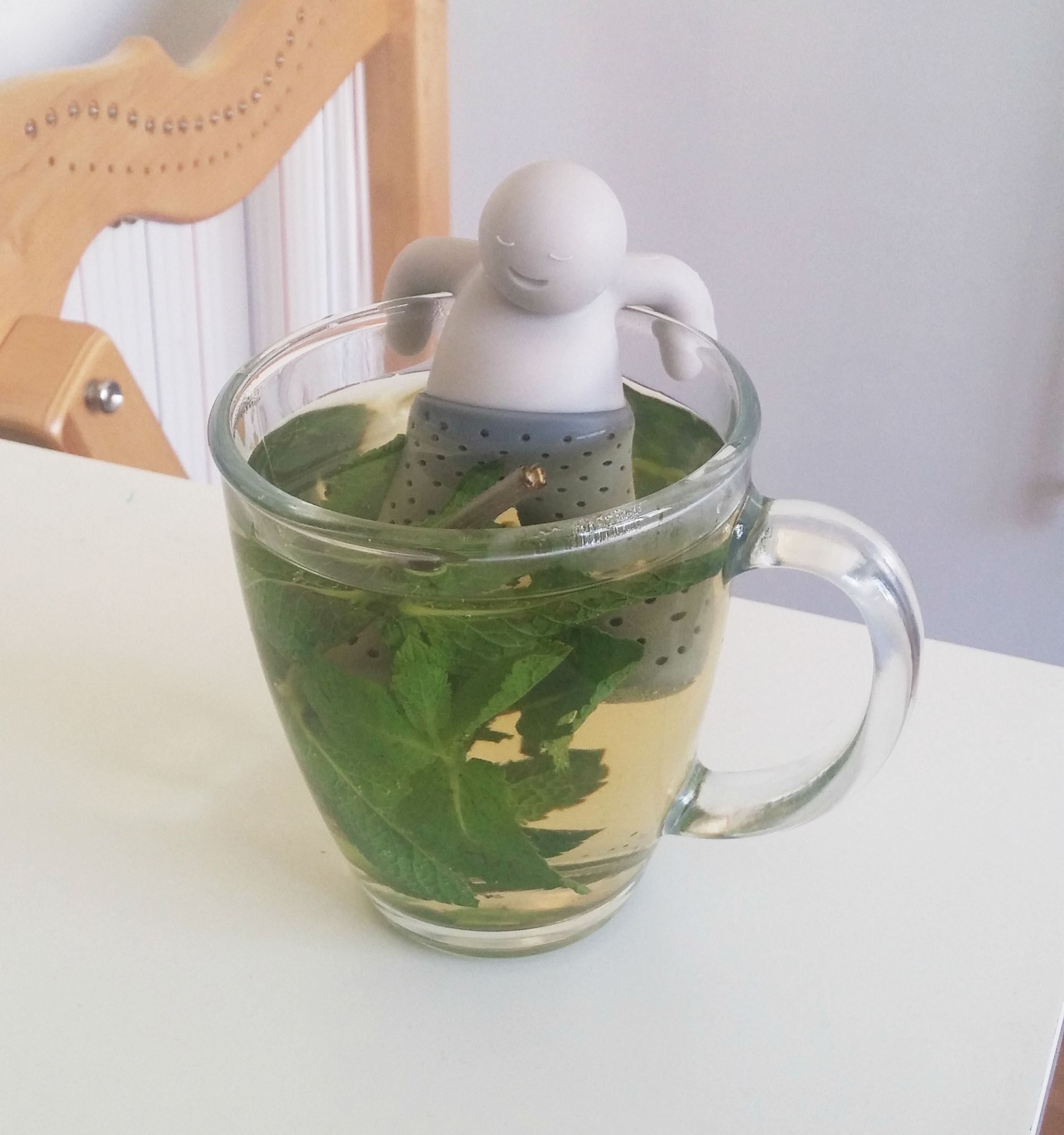 When I got home I made myself a cup of Moroccan mint tea, and then headed to Amsterdam.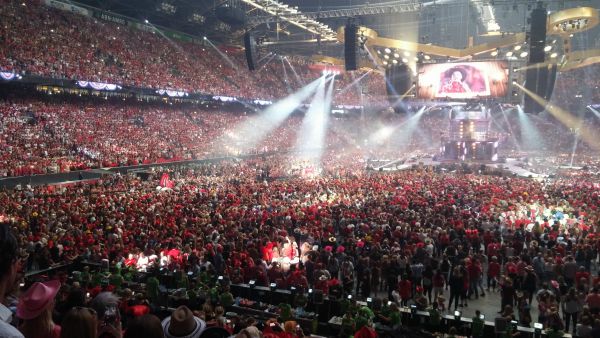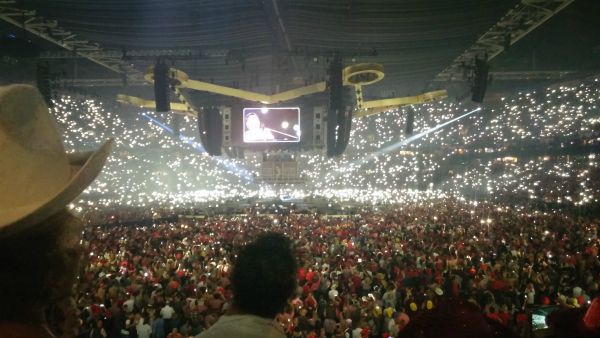 My mom and I were going to the Toppers concert that night. If you're Dutch you'll probably know what this is, and if you're not, I'm not even going to attempt to explain it. If you really must know, search "Toppers in concert" on YouTube. We got ourselves tickets a while back in a "lol" mood, and decided this was something we wanted to experience once in our lives. It was hilarious, it was terrible, we ended up leaving early but it was a really fun night, hahaha! Never again 🙂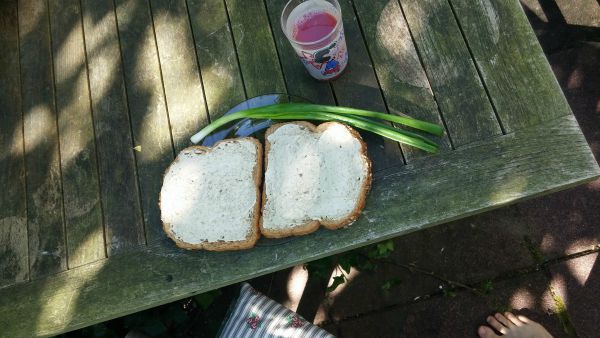 Breakfast in my parents' back garden next morning. Another day of beautiful warm weather!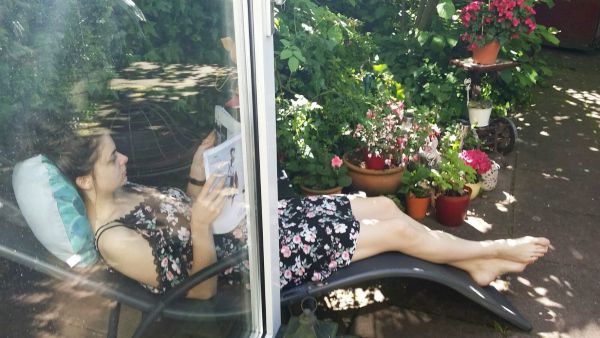 It'd been a hectic week so I tried to take it easy on Saturday and spend a while reading a magazine in the garden. I did head home in the afternoon though, to prepare for the next day.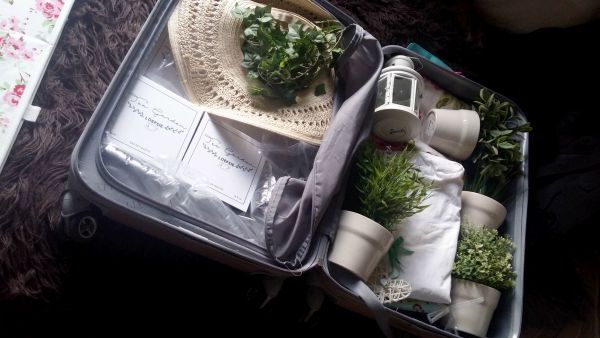 On Sunday the Dutch Tea Festival was held and I'd gotten a stall to promote and sell Tea Garden! I packed a suitcase full of stuff I could use to decorate my stall. I decided to go with a clean, white & green garden theme, to kind of match the perfume box.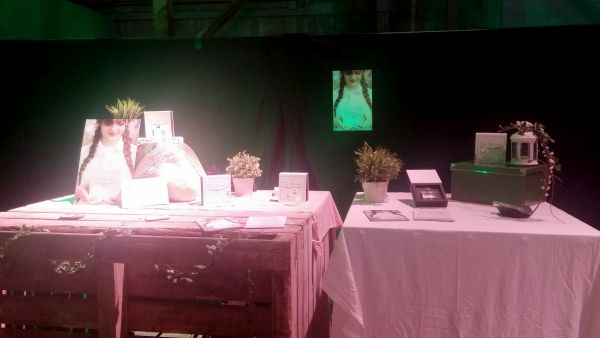 Next morning I got up really early again and headed to the festival venue to set up my stall. My friends who were coming to help me came a few minutes after I arrived and we set up the stall together. I was really happy with the way it turned out!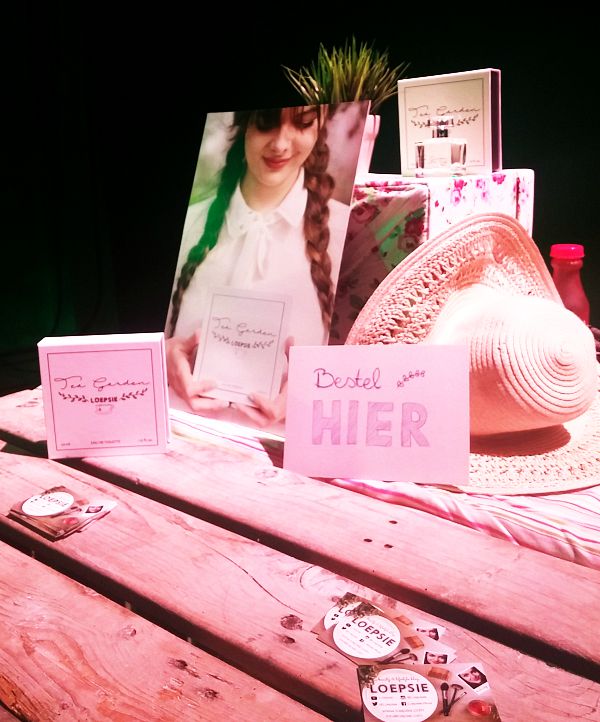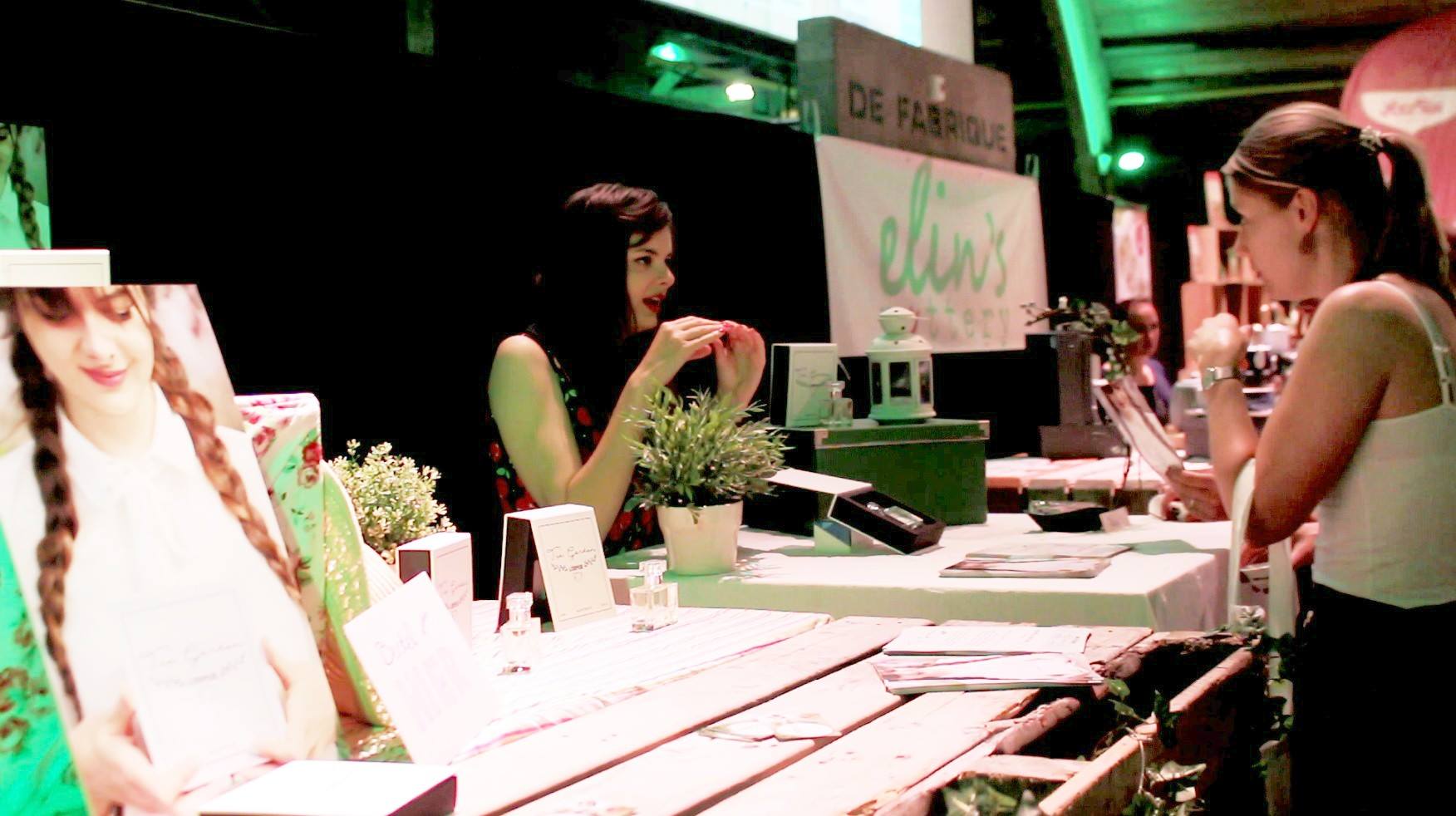 I got such positive responses to the perfume! It was really nice to see people who have no idea who I am enjoying the scent, complimenting it and wanting to purchase it. People's reactions and comments were overwhelmingly positive, it was amazing.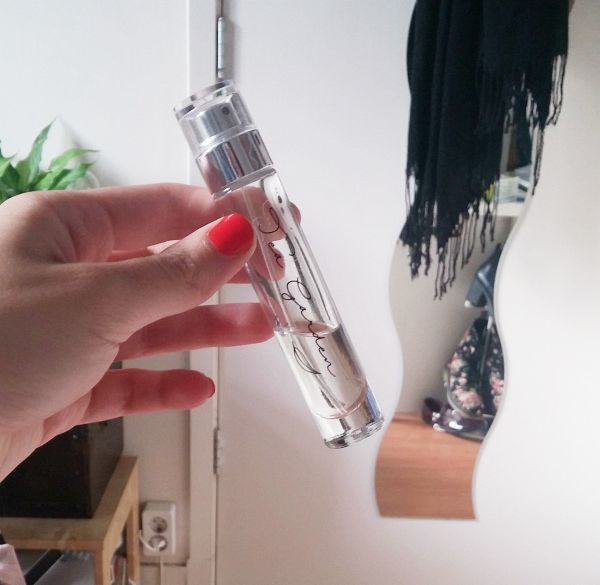 Look at the tester bottle, haha! You can see it's been enjoyed 🙂
It's been such a fun week! This week is going to be at least as much fun and incredibly busy as well. I'm excited for it, see you soon guys!