Elfia was last weekend! Those of you that have been following me for a long time will probably have heard of an event called the Elf Fantasy Fair before. It used to be a really big deal for me and I would talk about it a lot, while I was figuring out what to wear and how to do my hair. I've even vlogged there a couple of times! They re-named the event to Elfia a few years back. I realised when I was there last weekend that the first time I visited was in 2007, exactly 10 years ago. How nice that this should also be the 25th edition of Elfia altogether.
My parents gifted me this beautiful set of wings for Christmas, and I knew right away I wanted to build a costume around them. I've been wearing black, gothicky outfits to Elfia for years now and I've been wanting to change things up for a while. This was the perfect opportunity! I decided to make an entirely new costume.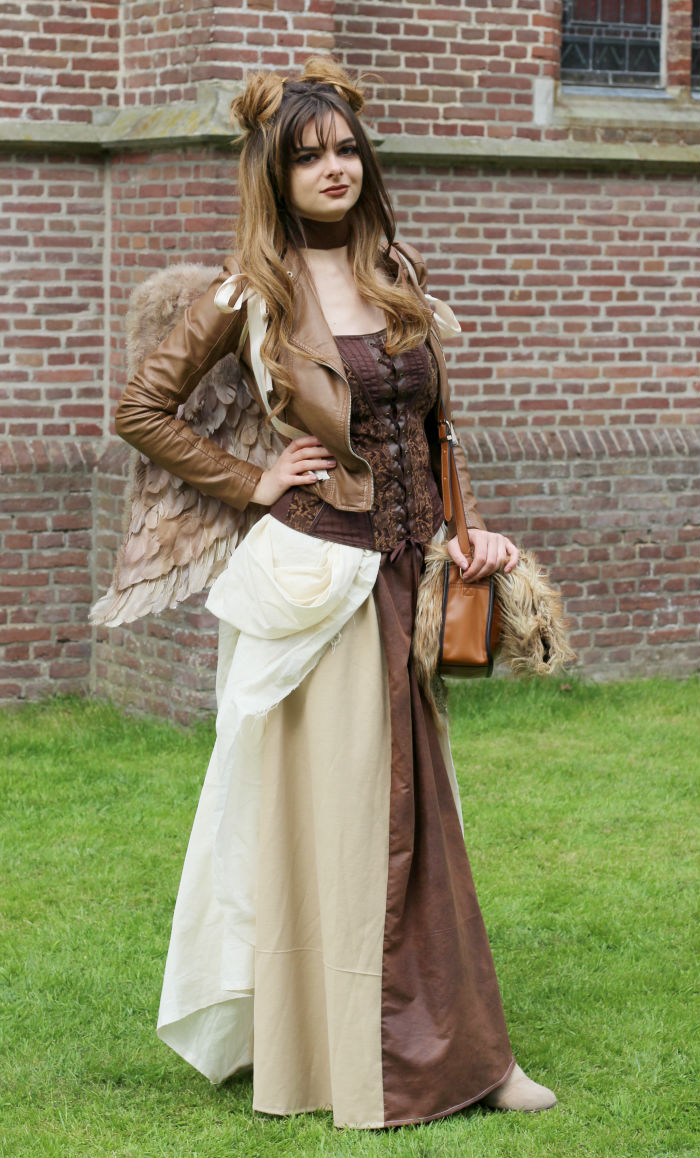 I used to sew a bit as a teen but I was never really good at it. I know how to sew in a relatively straight line but I'm missing a lot of the basics of making clothing. Whenever I make something it's all improvised and usually poorly constructed, as I don't know how to use and adapt patterns. I'll usually end up wrapping fabric around my body and pinning it in the points where I need to sew, haha! Everything I've ever made so far was made that way, including the bottom of this year's Elfia costume.
I already had this brown top lying around that I used to wear to school (lol), so I decided to use that as a base and go from there. I visited the huge fabric market in Utrecht and bought three fabrics that caught my eye, which I thought would go well with the whole look I was going for. I used the beige fabric and the thin faux leather stuff to make a basic skirt, then used a large piece of cheese cloth to drape around the top and get some volume around the back and side. I did a sloppy job but I'm very happy with it anyway, especially considering the time I had to make something.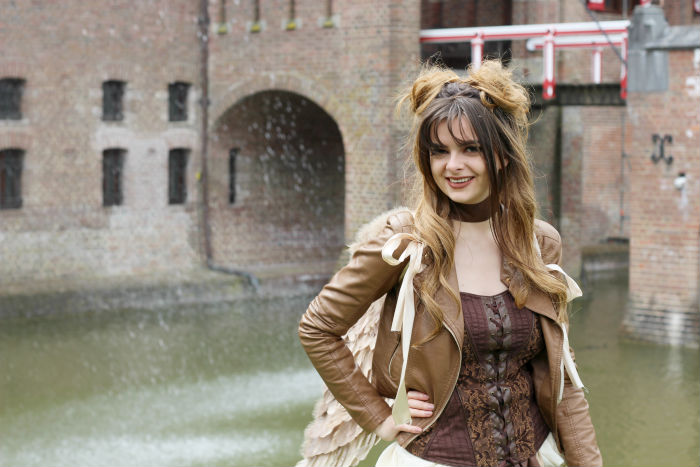 It was quite cold this day so I decided to wear my brown leather jacket with the outfit and wear my wings over top of it. I wasn't quite sure what to do with my hair, so on the morning of as I realised I didn't have much time to do my hair, I popped on this wig and styled it in two quick buns.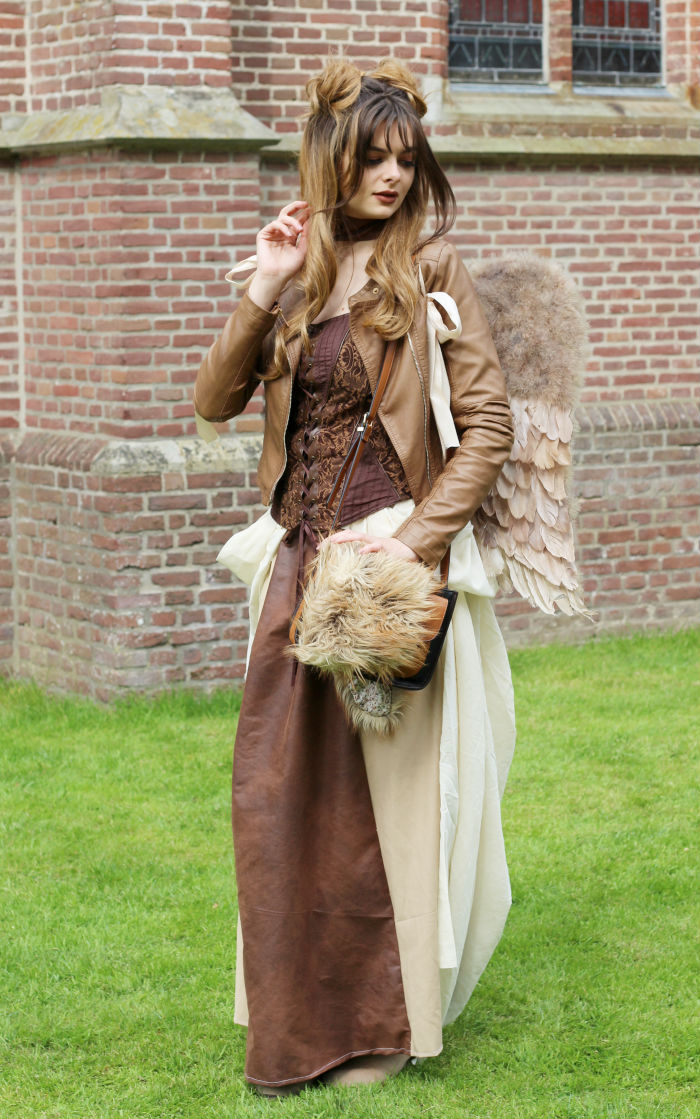 Next year I might expand upon this outfit a little bit more, maybe fix the skirt or make some accessories. Nothing like a good custume that's been built up over time 🙂