Back To Reality | Loepsie's Life
Hello my lovely readers! I come to you with my photo diary on a Tuesday, since my friends from Ireland came over to Utrecht yesterday and I wanted to spend the day with them. So, my first week back home… I had lots of great things planned, was all fired up and ready to get to work, but then I got felled by a cold. I should've known, after 9 days in rainy, cold outdoor Scotland it's a miracle I didn't come down with it sooner. I wasn't ready to cancel all of my plans though, so I tried to take it easy inbetween and hope it blows over quickly. Let's take a look at what my week was like!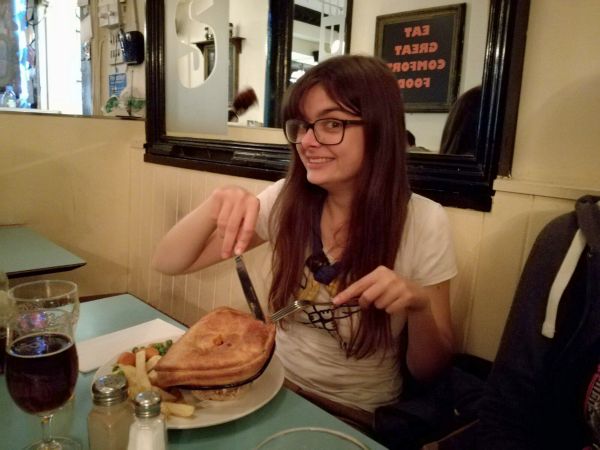 On Monday, I was still in Edinburgh. It's kind of hard to believe as it feels like ages ago now… This photo was taken at Mums Great Comfort Food, where they really do serve great food, haha! I had a pumpkin sage pie and it was heavenly. Oh! For those of you who have been following me for a long time: I went back to the Elephant House and am happy to report they still serve flavoured moos (steamed milk with flavoured syrup), they do them in soy as well, and they're delicious as ever.
We flew home from Scotland on Monday evening.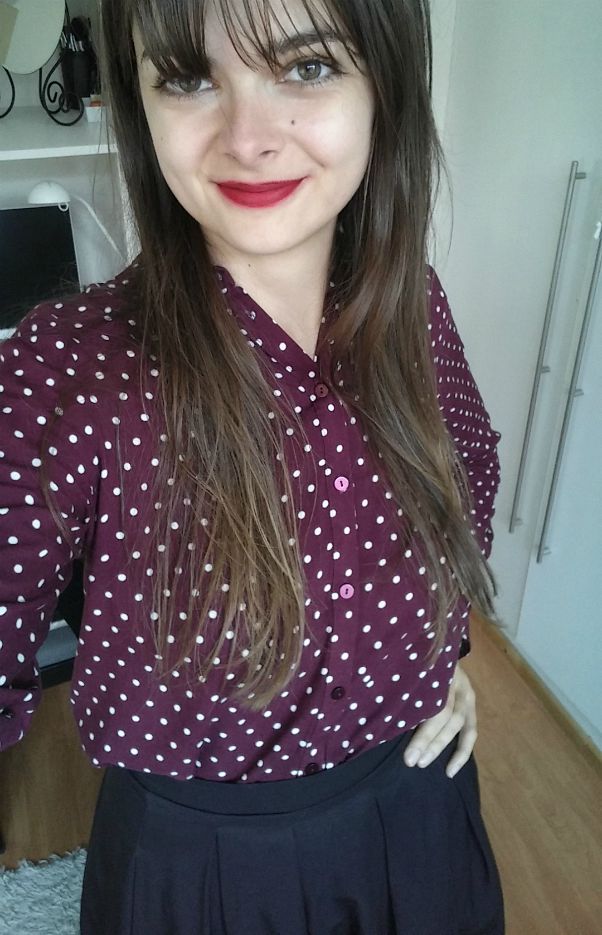 I spent most of Tuesday at my parents', cuddling the ratties and putting my camping gear away. In the afternoon I headed to Utrecht and it felt so great to be home. I got this blouse in Edinburgh by the way! We took a quick trip to Boots so I could stock up on Collection lasting perfection concealer and all the exciting scents of Batiste dry shampoo, haha! While we were there we also quickly hopped into Primark and I bought this burgundy polka dotted blouse there. Isn't it adorable? I've fully adopted the granny style.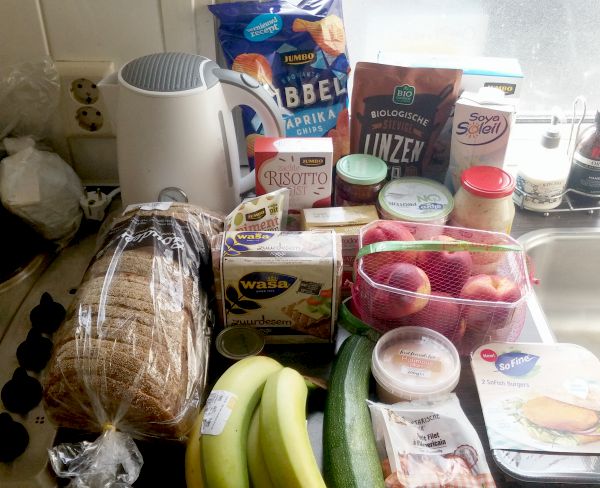 Grocery hauls are back! I got paprika crisps, risotto rice, olives, crackers, tomato puree, bananas, bread, courgette, veggie deli meat, spicy hummus, vegan fish burgers, nectarines, passata, soy yoghurt, sandwich spread, sundried tomatoes, lentil soup, soy milk and muesli.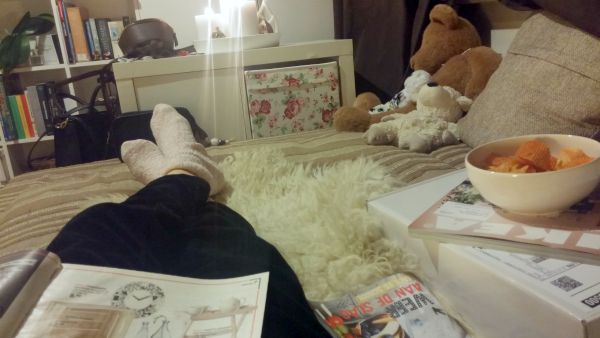 I spent the rest of the evening reading old Ikea catalogues (don't judge me) with a huge cup of tea and a bowl of crisps. And the candles on, for the first time after summer! I love lighting the candles, it gives such instant cozy vibes.
On Wednesdag, I vlogged! You can see the whole day here:
As you could see in the video, I felt a cold coming up and it got me by the end of the day. Next morning I was lucky Robbert was here to take care of me.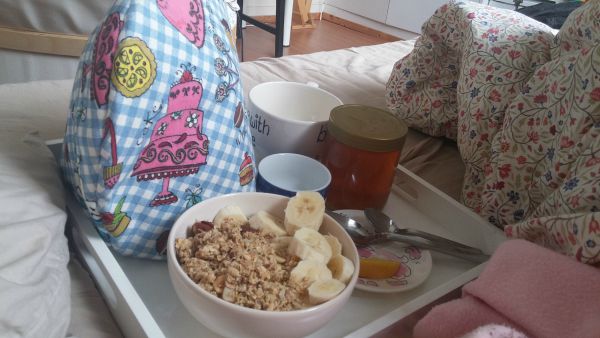 He made me breakfast in bed with a huge pot of tea.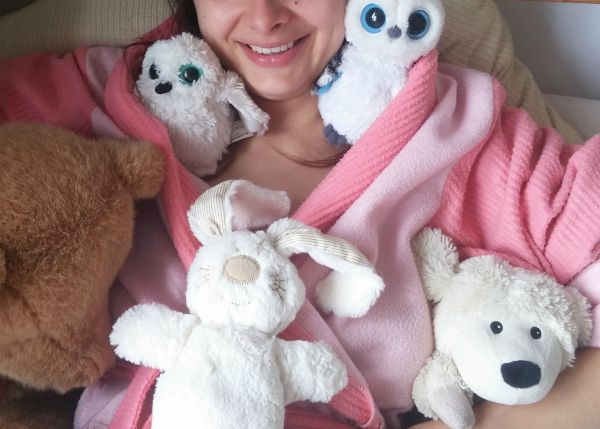 I decided to stay in bed all day and only get out for a bit to edit my vlog or get food, in the hopes of getting through the worst of the illness quickly. I guess it worked a little bit? It didn't get worse anyway, and getting rest is the best thing you can do in general, I feel.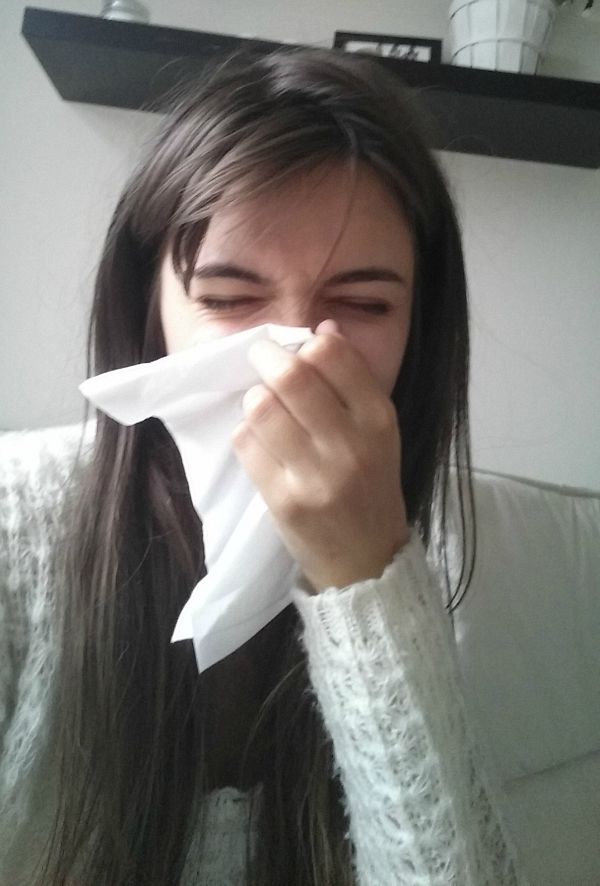 On Friday I didn't feel too great, but it wasn't that bad either so I decided to get up and get on with my day. I did make sure to take it slow though, and not tire myself out too much.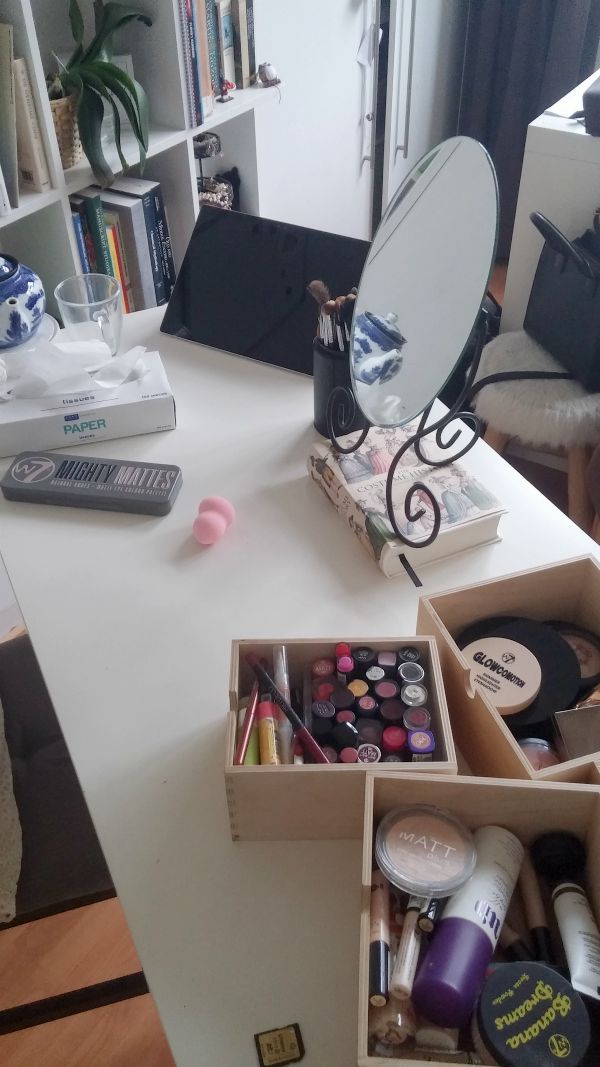 The show must go on! I filmed a Beauty Beacons video…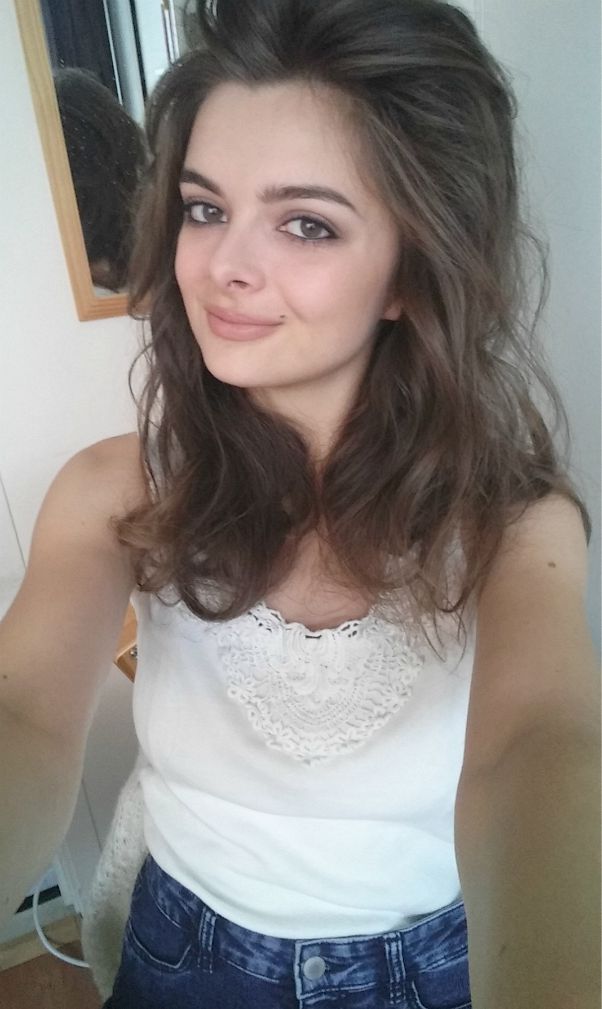 Of Cindy Crawford!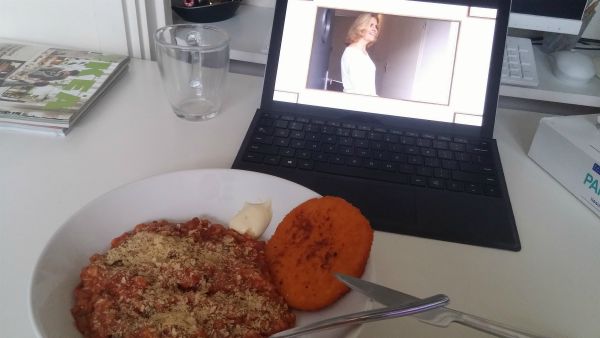 After filming and putting all my filming gear away, I decided that was quite enough for a sick day and I took the rest of the day (which wasn't much though, haha!) off. I watched a home improvement show and had leftovers for dinner.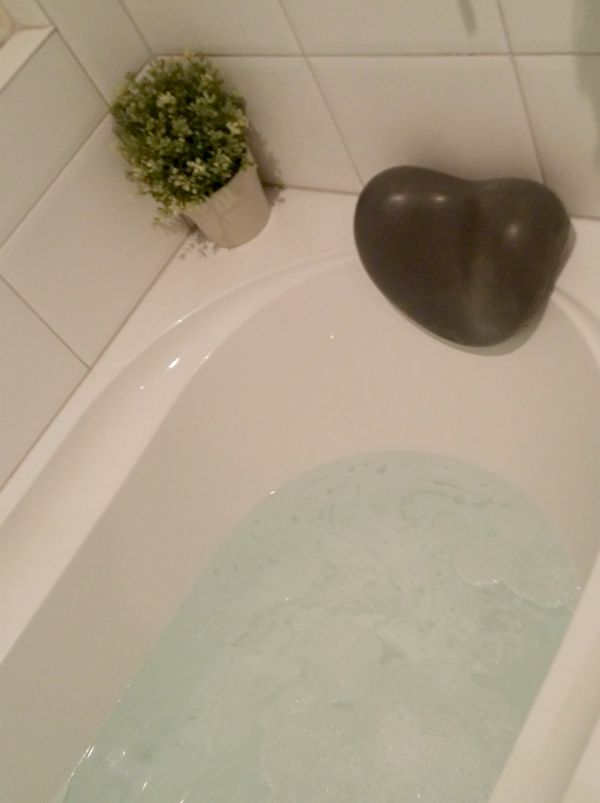 Afterwards I put on a face mask, ran a eucalyptus-scented bath, and soaked for a bit before washing all of that product out of my hair.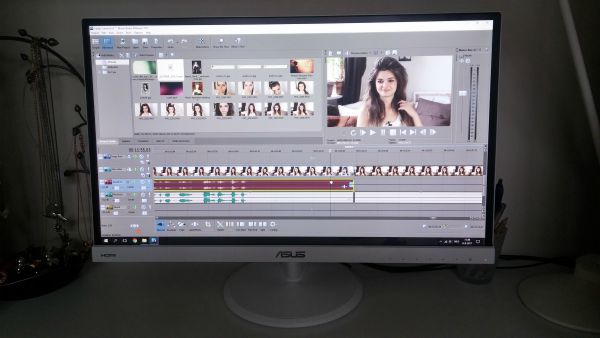 I slept in on Satuday, and then sat down to edit the Beauty Beacons video.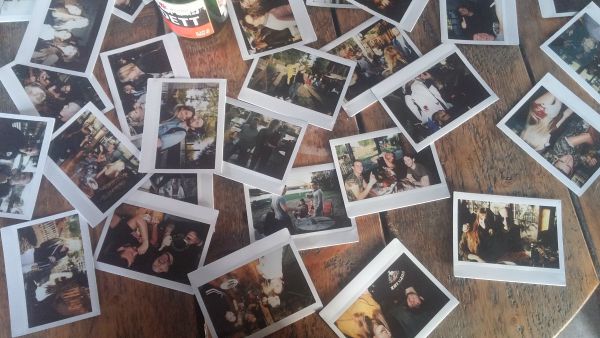 In the afternoon I headed to a little beach just outside of Utrecht, where the network I'm with was having a barbecue. I always love going to YouTuber events, I don't have any YouTube friends and it's so nice to speak to people who do the same job. I always come away with some valuable insights, and besides, it's just loads of fun. I didn't stay late as I still didn't feel too great, but I'm really glad I went.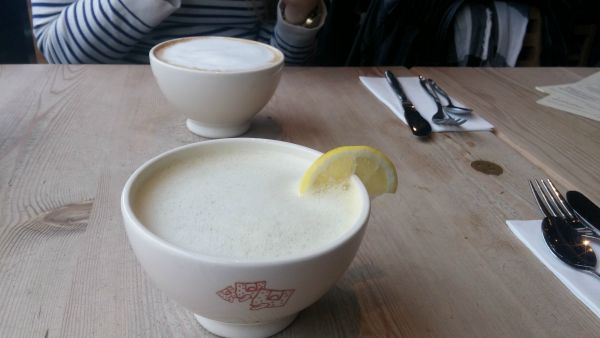 On Sunday I headed back to my parents' town to meet up with a friend and catch up after the holidays. We sat down at a lovely little organic cafe and I ordered this warm lemon and ginger infusion. It was disgusting so I hope it was as good for my health as I hoped it would be, haha!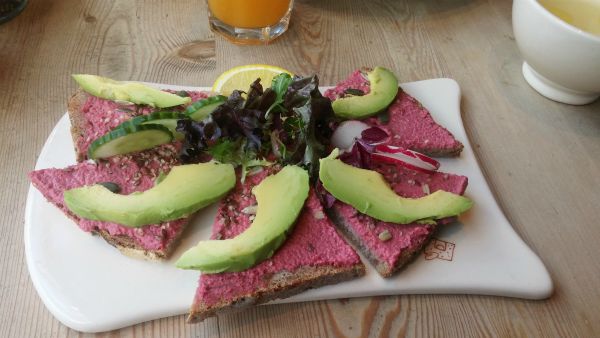 This beetroot hummus and avocado sandwich was great though 😉
Afterwards I went over to my parents', Robbert came over as well, and we spent the rest of the day there. That's pretty much it! Not the week I'd hoped for, but I got to do most of what I had planned so I'm happy. Let's hope this week is a bit more productive 🙂