Benefit Bigger & Bolder Brows | Review
A few weeks ago I recieved a very exciting package from Benefit, which contained a bunch of their new products. I've selected a few that I'd like to share with you over the coming weeks, starting with the  Benefit Bigger & Bolder Brows buildable-colour kit for dramatic brows. This kit supposedly contains everything you need to create "wow brows". I've tried brow products from Benefit before and I've felt very positively about them in the past. Benefit know what they're doing when it comes to eyebrows, so I'm really excited to give this kit a go. Let's see how I like it!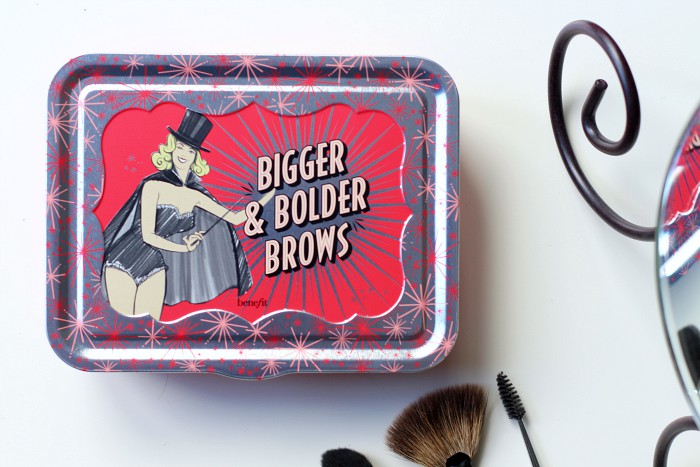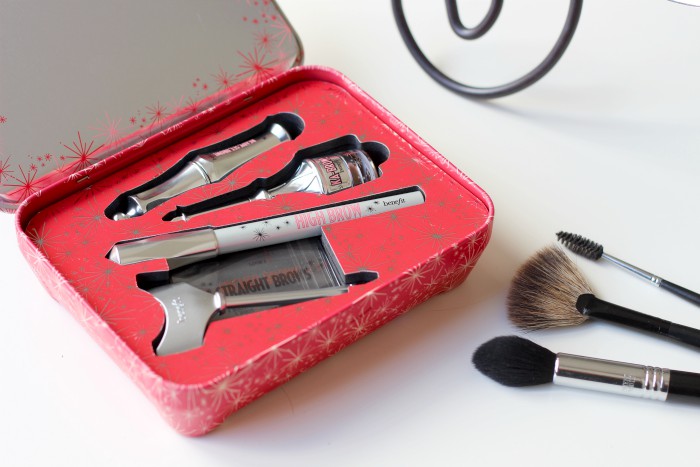 The kit comes in a cute little tin and contains Ready, Set, Brow!, Ka-brow! and High Brow. All of these have come out separately before, but they are now bundled together with four different brow stencils and a stencil holder, to help you create the perfect eyebrow shape.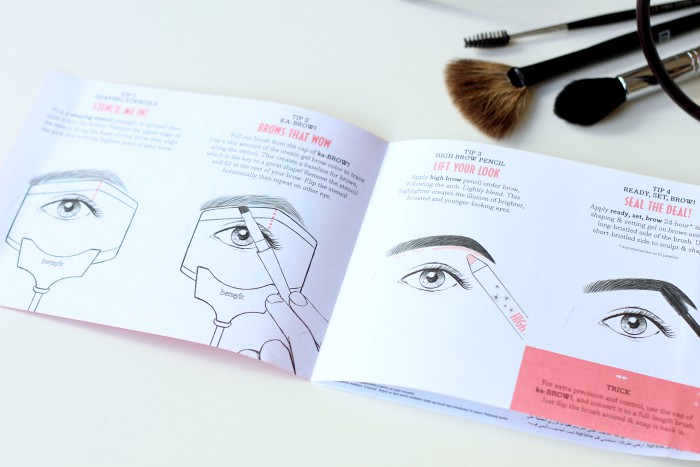 Benefit always provide helpful tips with their products, and this kit contains a visual how-to for using all the included products.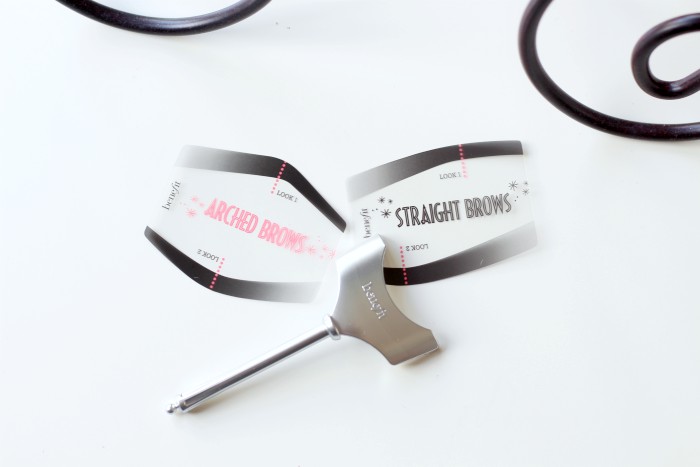 To start, you're supposed to pick out a stencil that matches your (desired) eyebrow shape. There are two shapes for arched brows, and two for straight brows. I always thought I had straight brows, but my best match was "look 2" from the arched brows stencil. Rolling with it!
When you've found your match, you insert the stencil into the holder and align the pink dots with the highest point of your eyebrow. Then you're supposed to trace the line using the Ka-Brow! to get the perfect base for your eyebrow.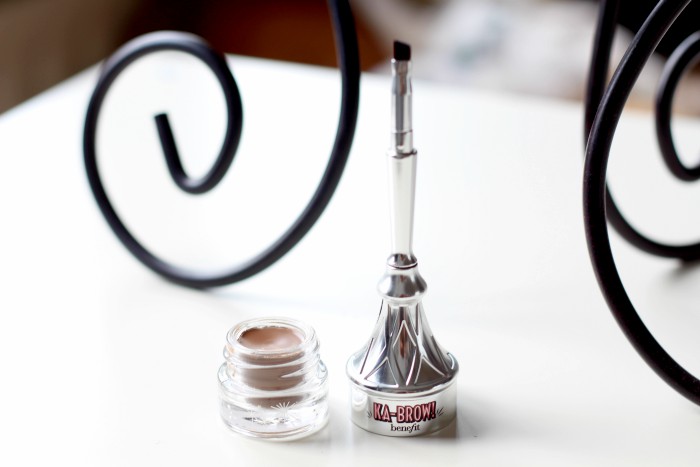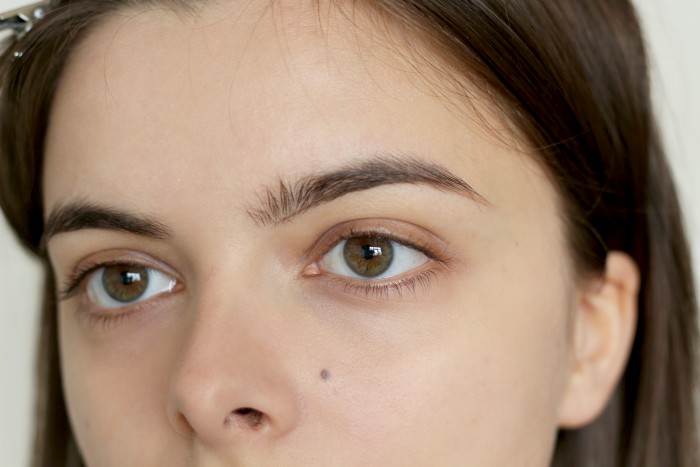 The Ka-Brow! is described as a cream-gel brow colour and I think that's a great way to describe the texture, which is right inbetween. It's a very pigmented formula and the included brush works wonderfully. This colour, number 3, is a touch light and warm for me, though.
I'm personally not a big fan of stencils. They never quite match your own brow shape and I'm not sure they can really improve your natural shape. A stencil can be nice if you're a beginner in the field of eyebrows though, to get you on the right track. Or if you're lucky enough to find one that works well with your face, of course. This one isn't quite it for me, I daresay.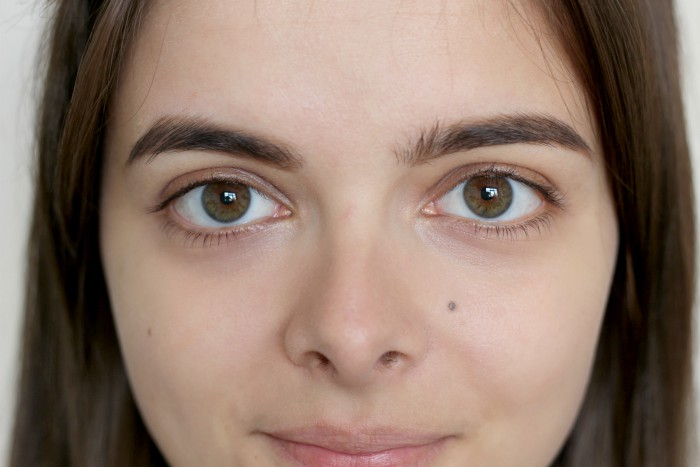 After using the stencil to shape my eyebrows. Errr… No. I wiped this off and started over, free-handing the shape.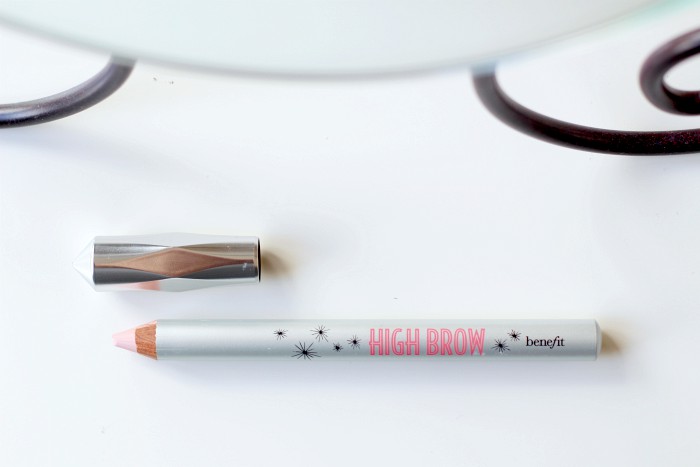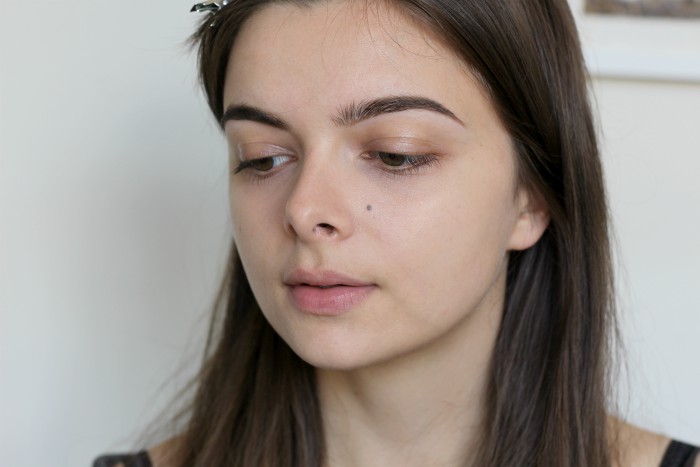 MUCH better! After filling in my eyebrows, focusing most of the Ka-Brow! on the outside and blending in, I applied High Brow underneath my eyebrow as a highlight. This helps the bottom of the eyebrow look super clean and makes the shape pop. High Brow is nicely pigmented as well and is really easy to blend using your fingers. The effect is really beautiful and it's an easy product to apply!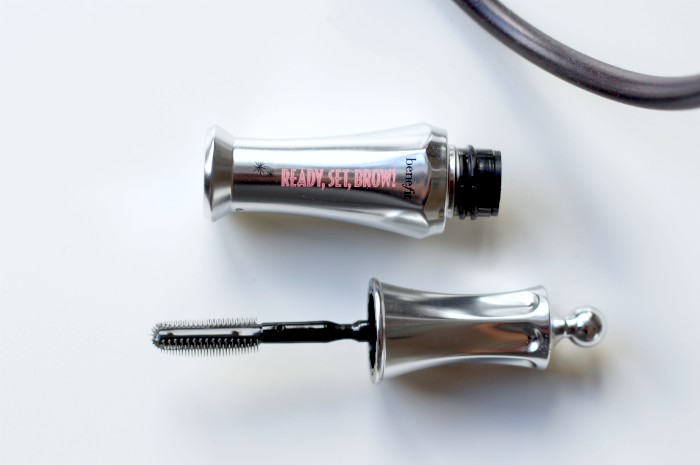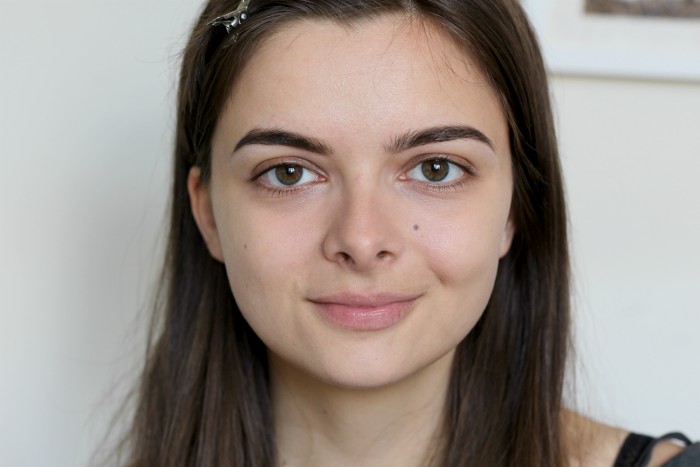 The last step is to comb the brow hairs into shape and set them, using the Ready, Set, Brow! gel. The eyebrow gel is clear and comes with a brush that has two different bristle lengths. I used the long bristles to comb my brows into place and the shorter ones to push any unruly hairs back. The gel dries up matte and rock solid. It's supposed to last 24 hours, which on my quite unruly brows, it doesn't. But it does easily last through a work day and that's impressive enough!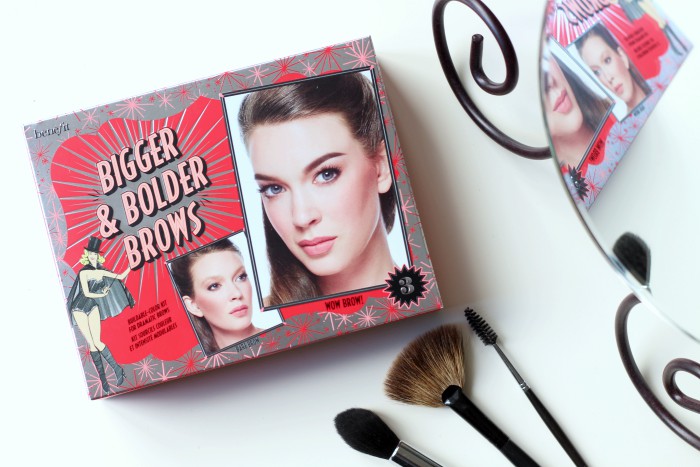 So, what do I think of the Benefit Bigger & Bolder Brows kit? First and foremost: Benefit is great at doing brow products. It's their specialty and they've got it down. All of these products are amazing quality and I'd definitely recommend them. I really like the way my eyebrows look after using this kit! Now, I don't necessarily see the purpose of the brow stencils. I feel like in general, they won't work for most people as every eyebrow is so vastly different. If you have little experience with doing eyebrows and could benefit from a stencil, I'd recommend starting with an eyebrow powder or pencil rather than a gel. A gel calls for a lot of precision and a steady hand as it gives quite a heavy application. It gives gorgeous results, but I'd say it's definitely more of an "advanced" brow product. Since the stencils are the only thing unique to this kit, I feel you might as well buy the products separately. The packaging is really cute though and I do think this could make a wonderful gift.
Oh, and as for the colour of the Ka-Brow!: I think it looks quite good on me, to be honest! After I used it to free-hand and didn't draw outside my eyebrows, it fills them in nicely and gives them a bit of warmth that doesn't clash with the rest of my face. I do think I'll continue to use this!