My Current Perfume Collection
With the upcoming move in mind, I recently thinned out my perfume collection a bit. I love fragrances, but having too many means some lay unused and end up going bad, which is a shame. Some of my oldest perfumes had already gone off so I had to let those go. I also found a new storage place for my body splashes and lighter fragrances, so now my perfume display houses a beautiful collection of favourites, old and new. In this post I'd like to share them with you!
Chopard Wish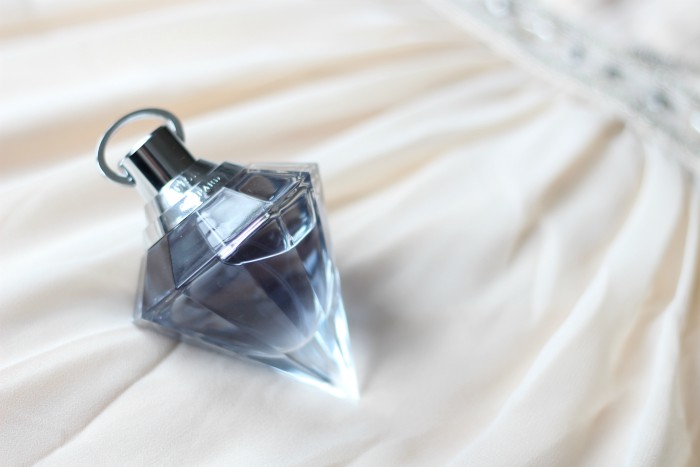 Kicking it off with the newest addition to my collection: Wish by Chopard. A classic! Robbert recently gifted this to me and he admitted to choosing it because it's a very popular fragrance, haha! I can see why though, it's such a lovely scent. I'd describe this as a light evening scent. Not as fresh as the other perfumes in my collection, but definitely not heavy. It features vanilla which makes it nice and sweet. The other notes are floral and powdery, and the overall scent is very feminine without being old lady-ish. I've been wearing it a lot lately, love it!
CK IN2U
This is currently the oldest perfume in my collection, and I believe the light blocking packaging is what has kept it from going bad for all these years. I'm always very happy to wear this one. It's such a fresh, "easy" scent, suitable for everyday wear. The predominant feeling is citrusy, which I love for daily wear. You can never go wrong with IN2U!
Burberry London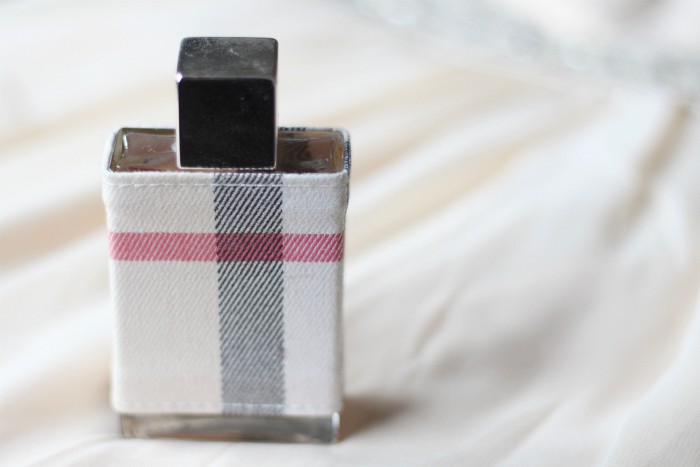 I always forget how long I've had this one, but it's been a good few years now. I go through phases of wearing this every day and then I kind of forget about it, before re-discovering it and falling in love all over again. I think this has to be one of my top favourites, if not my all time favourite fragrance. The scent is very fresh, I think it features citrus and those light, white florals I love so much (of the jasmine and bergamot type). It has some warmer base notes and it's just perfection in a bottle. A very luxurious fragrance. I'll be sad when this one runs out!
4711 Acqua Colonia Lavender & Thyme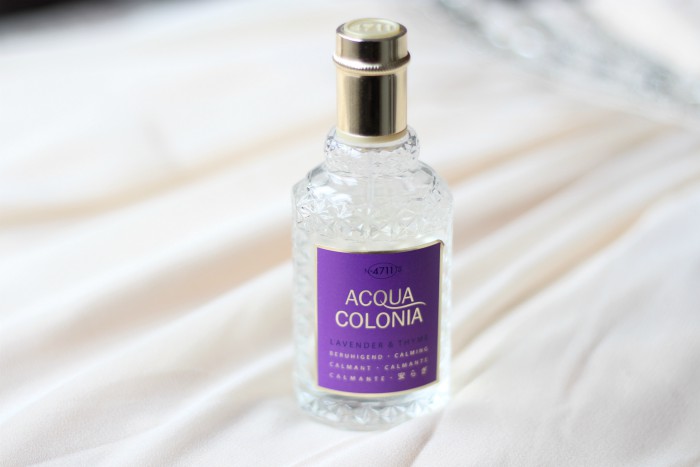 This is one of my newer scents as well. I bought this eau de cologne in Cologne a little over a year ago, in the 4711 flagship store. The original 4711 eau de cologne is very dear to me as it reminds me of my grandma. I was planning to buy a bottle of the original scent, but then I saw these new special bottles with added herbal notes. I fell head over heels in love with the lavender & thyme kind, and wearing it fills me with happy memories every time. This is a very typical scent which I don't know how to describe besides freshly spicy and herbal. With a hint of lavender and thyme, of course.
Elie Saab Le Parfum L'Eau Couture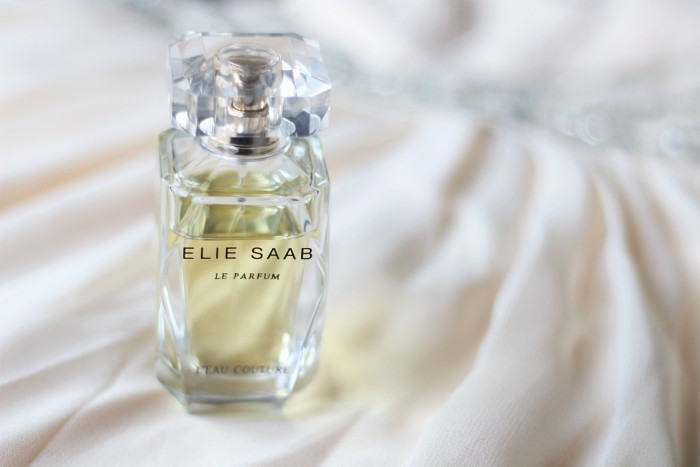 Did anyone say white floral? I have a clear taste when it comes to fragrances, haha 🙂 L'Eau Couture smells like bergamot, powdery almond and vanilla. It's fresh with a bit of depth and warmth, just how I like it. It smells a lot more luxurious and sophisticated than the CK IN2U, which makes it a bit more of a mature scent in my opinion. It's still definitely light and young though. Man, I'm so bad at describing scents! I currently own two bottles of this perfume and I've almost used one up. I don't think I've ever used a perfume up before, so that proves how much I love it. It was my go-to scent for a long time.
Reminiscence Rem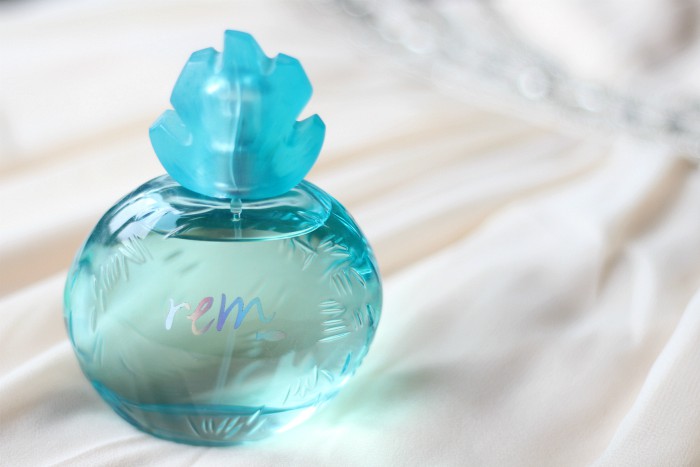 Robbert gave me this perfume pretty early on in our relationship, and it's not one I would've chosen myself. The scent is very… strange, haha! To me it smells like parsley and salt. It's a very marine like scent, but not in the typical way. This is one of the most unique perfumes I've ever smelled and definitely a big change from the scents I usually gravitate towards. Sometimes I find myself in the mood for Rem, particularly in summer.
Loepsie Tea Garden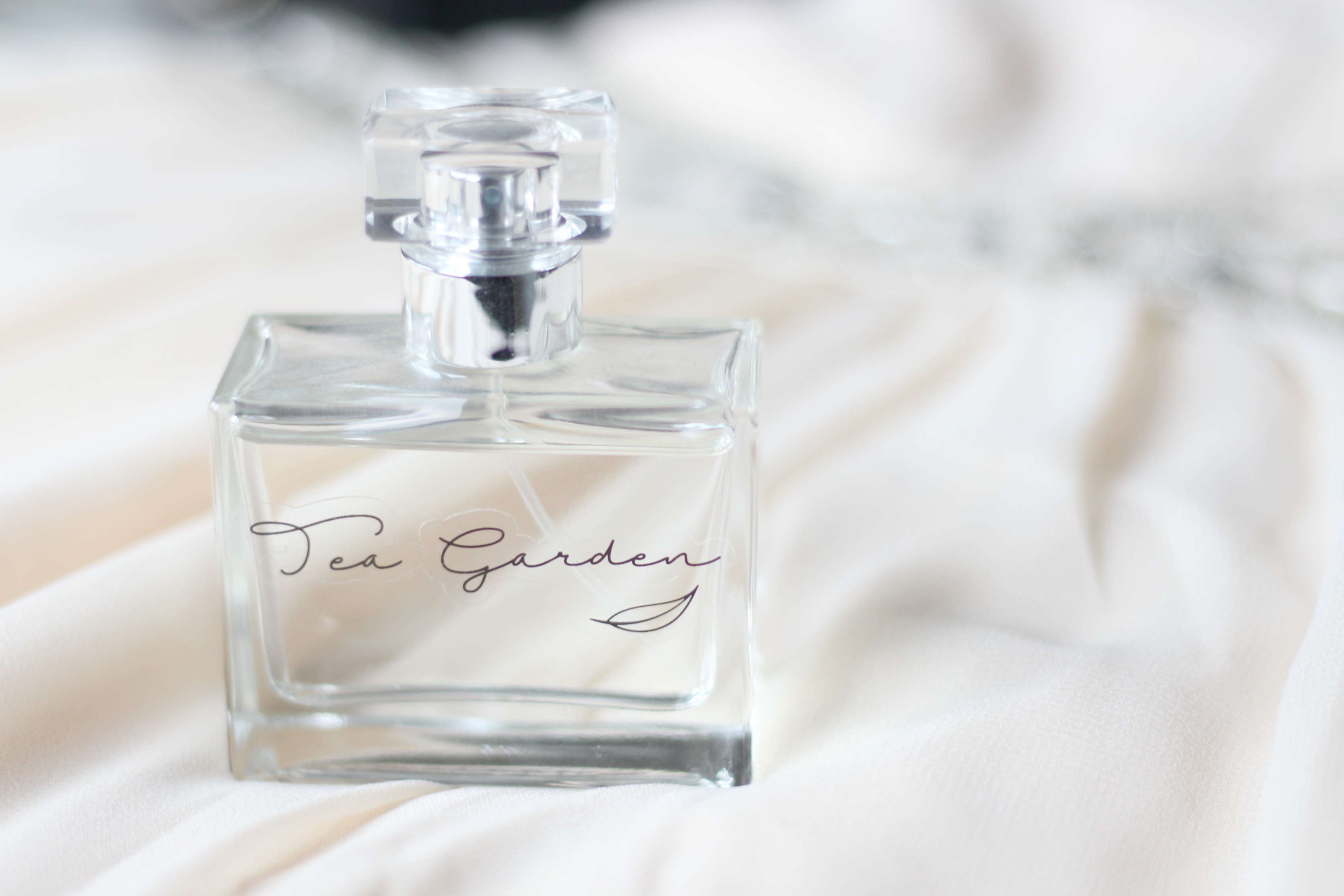 Of course, last but certainly not least: my very own Tea Garden! The fragrance which I modelled after drinking lemon grean tea in a garden of white florals, haha! After seeing what my other favourites are, I'm sure you have an idea of just how perFect this scent is for me 🙂 It has citrusy notes, jasmine and bergamot, and some amber to warm it up. I still find it hard to believe this is actually my perfume, I'm super duper proud of it and I'm so glad so many of you are loving it as well!
While we're at it, allow me to segway into telling you there will be a Black Friday and Cyber Monday sale on Tea Garden. From Friday November 24th through Monday November 27th, you can get two 15ml bottles of Tea Garden for the price of one.
Use the code TEAGARDENBF when buying the travel size bottle, and you'll get two bottles in your box instead of one! 🙂
What is your current favourite perfume? I'd love to hear!