Three Cities | Loepsie's Life
Hello my loves! What a week this has been. I still wasn't feeling the best (mildly put) both mentally and physically, and even though I tried, I wasn't able to publish any content that I was happy with. Luckily I have people around me to pull me out of the house and, intentionally or not, prevent me from wallowing in winter blues. It ended up being a pretty good week actually, and I feel much better today. Let's take a look at what I've been up to!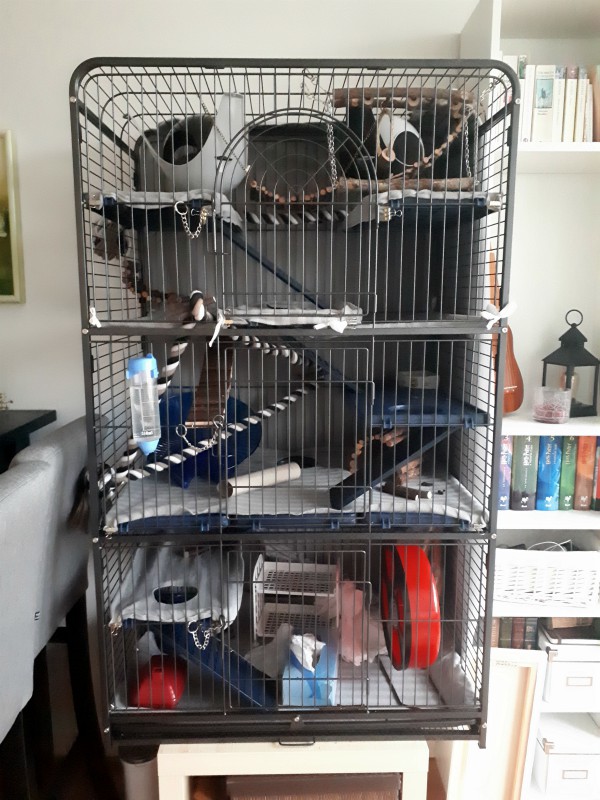 My parents came by on Monday to pick up the old rat cages, so there are no longer three cages filling up our living room 🙂 This is the finished mansion! All boys love it, and I can tell they're really happy. They run around and play in there, sleep in piles and relax in all the different hide-outs. The grandpa's are definitely getting that burst of energy from the little boys, who are growing really fast. I want to make one of those two level hammocks for that empty space on the right, I'm sure they'll love that.
Dance class in the evening, as always. I'm greatly enjoying the classes at the moment as we're working on a show that we're going to perform in summer. The road I usually take home after practice is currently blocked, so I took a different route and was very pleasantly surprised by how nice it was. I should take roads I don't know more often!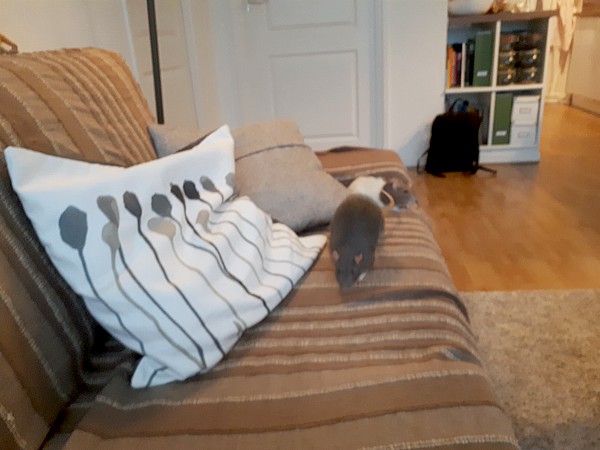 My breakfast buddies, out for their morning playtime and cuddles 🙂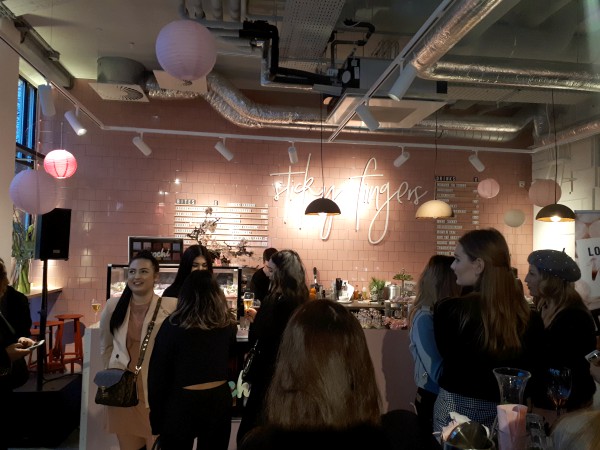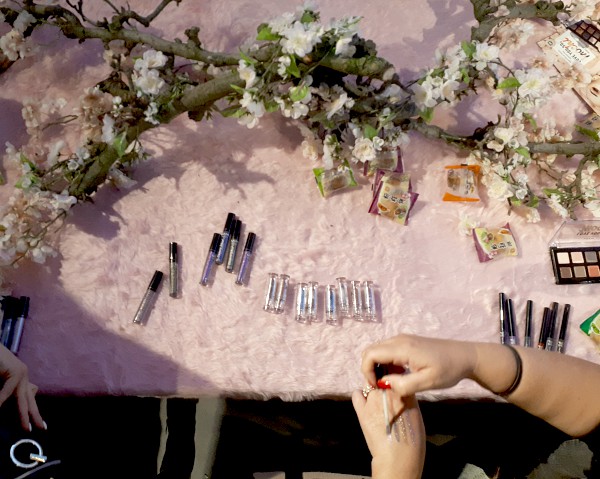 I visited a NYX swatch party on Tuesday at Sticky Fingers café in Amsterdam. The event was really well organised and nice, but I have to admit I felt very awkward there. I went alone and didn't know anybody (personally that is, I recognised lots of faces from Instagram which was perhaps even more awkward), while I felt that everybody knew each other but most of all: all the girls looked so PERFECT! Perfect outfits, makeup, hair… I usually don't care about that stuff too much but I just felt very inadequate. I haven't felt this insecure since high school, haha! I think I'm just not the right type of person for these kinds of events. The new makeup was amazing though, and they gave me a wonderful goodie bag that I'm really excited to play around with.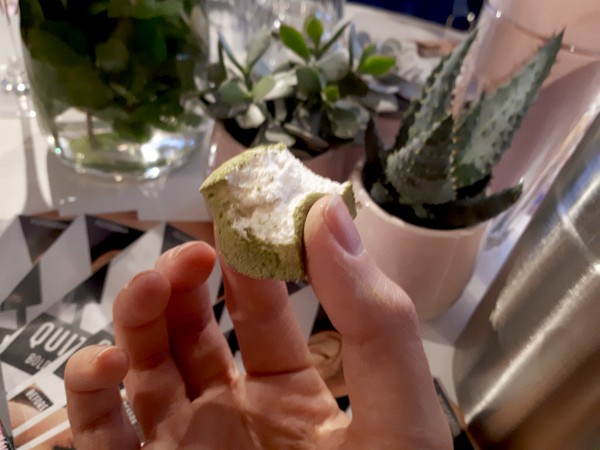 And there were matcha marshmallows (I think?), which made things a lot better 😉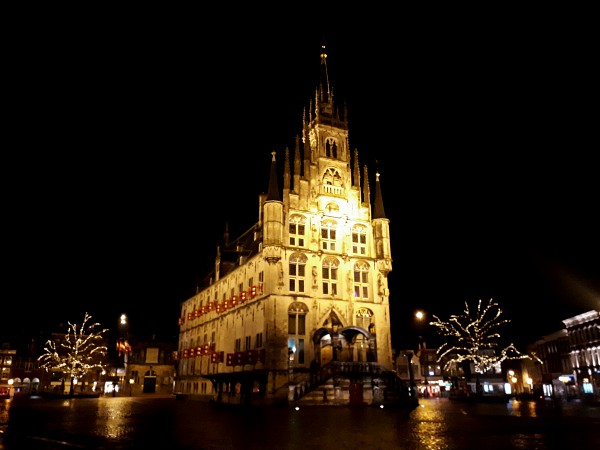 Afterwards I met up with Robbert in the city and we headed to our friend's house in Gouda to play Dungeons & Dragons. I don't think I'll ever get over how gorgeous the Gouda city hall is.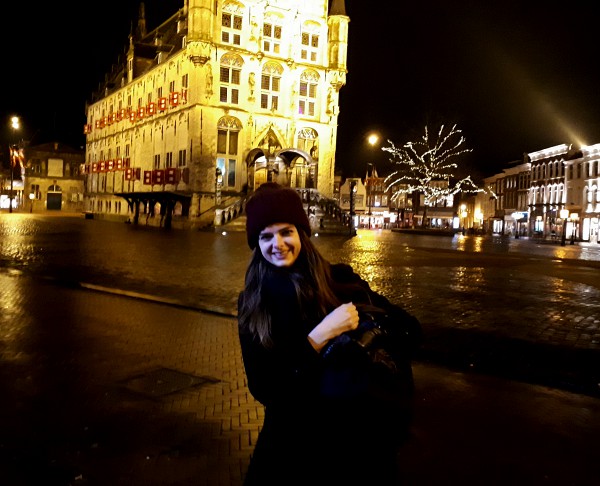 We had really bad luck on the journey home. We missed a train, and the next one we took shut down on the way. Completely shut down, there was no power and they couldn't even open the doors. It was very uncomfortable, and when they finally opened the doors we were luckily just able to jump on the last metro of the day to get home.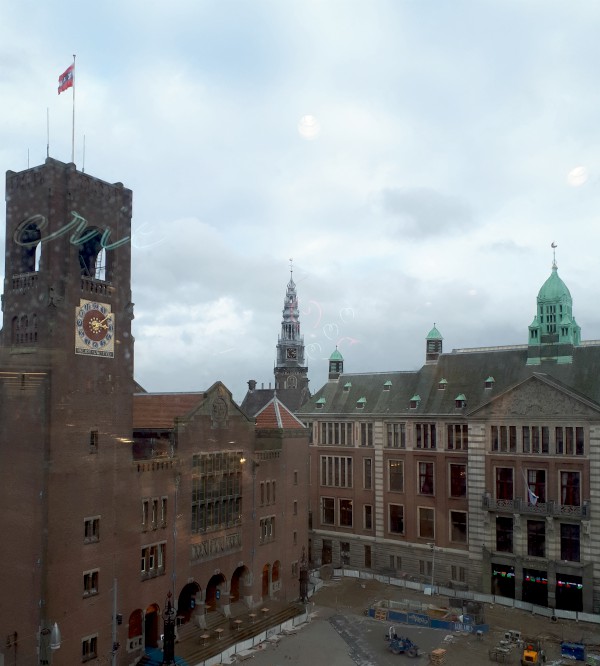 Next day I woke up feeling pretty down, and Robbert offered to take me shopping in the city centre. We had a great time! It was rainy outside, but look how gorgeous the view is from the top floor at Primark 🙂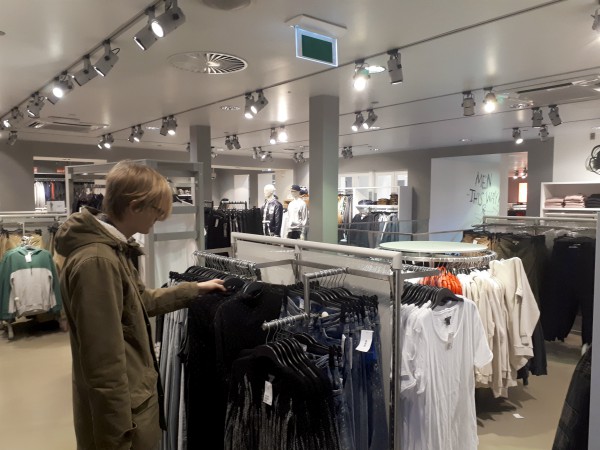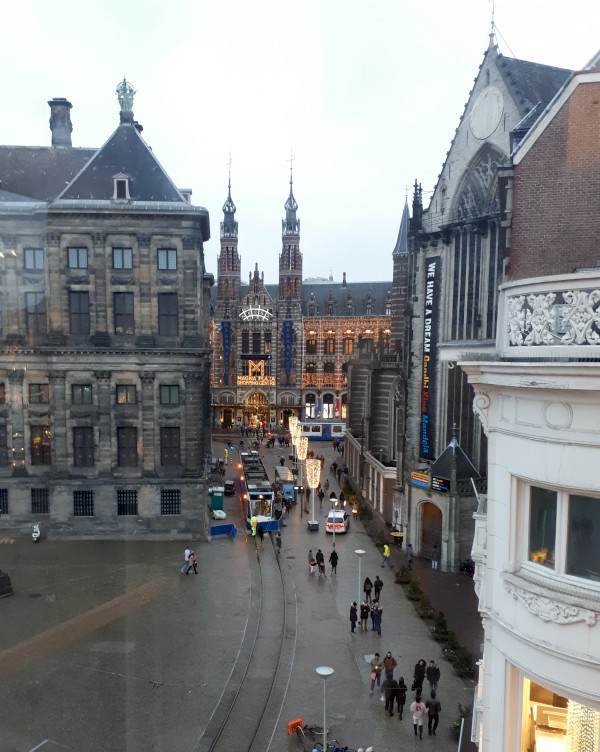 And here's the view from H&M at the Dam quare. We got ourselves some nice things, had a bite of food, and headed back home.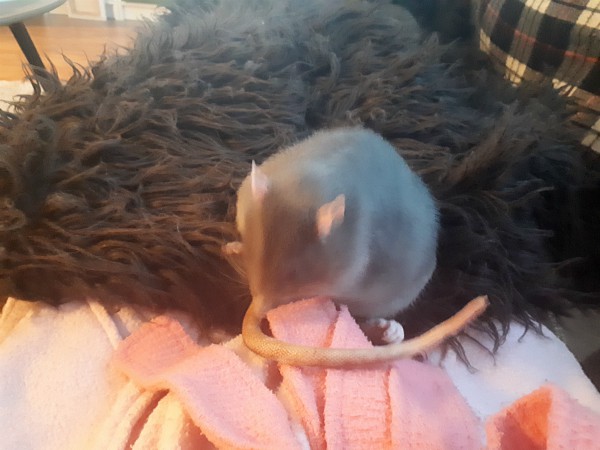 My favourite moment of the day <3 Having my oatmeal in the morning while watching YouTube videos and cuddling with the ratties.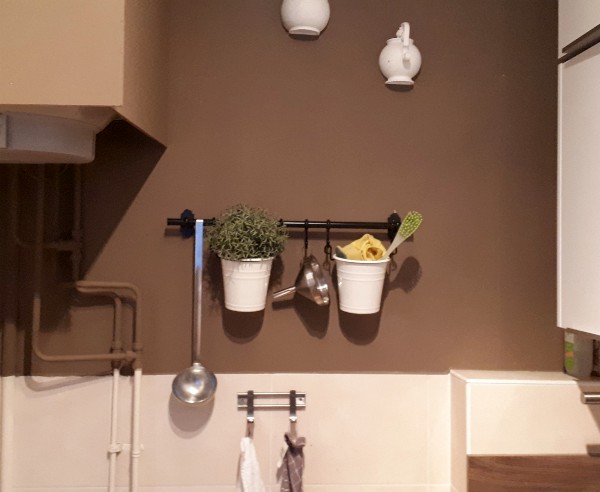 My mum needed something from IKEA, so she asked whether I wanted to come along. I'm always up for a trip to IKEA, so off we went! I got a few things for the house, including this new rail. The previous owners left the same one up in the steel version. We had our oven mits and apron on there, but it looked very frumpy and cluttered so I wanted to decorate it a bit nicer. We spotted these pots from the same line at IKEA which I love, but they only had them with black hardware. My mum offered to get me the black rail as well so it would all match, and now it looks like this! Much, much better if you ask me. This wall is visible front and center from the living room, so I'm really happy it looks nice now.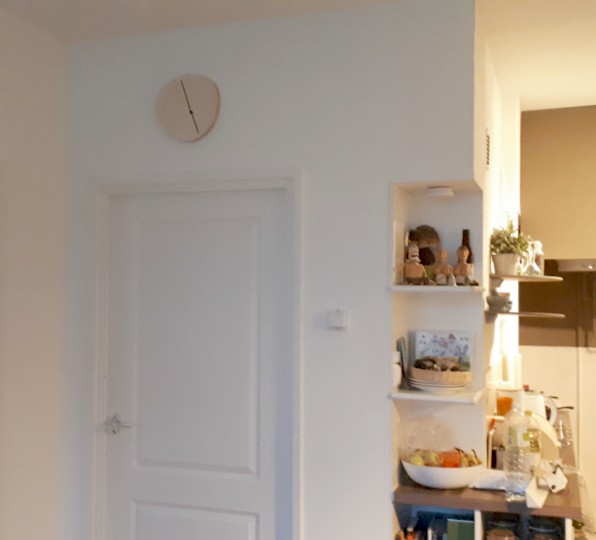 I also replaced the clock. We had the one up here which I've had since I moved out first. It was all sun bleached and I didn't really like the style anymore, and when I saw this one at IKEA I instantly fell in love. I love how minimal it is, it goes with our decor perfectly I think.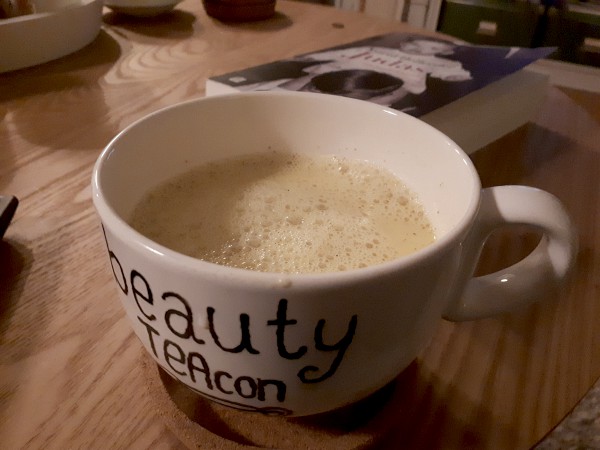 The next day I had my first apointment with a therapist! The doctor ended up sending me to the in-house therapist first to establish what the problem is and what treatment would be best for me. If we feel like I could use more therapy after these few sessions, they'll send me to a therapist for a longer period of time. We've decided to take the route of exposure therapy, which the therapist thinks would be fitting for me. I have to say I'm pretty nervous about it, but that's kind of the point, isn't it 🙂 We're starting this week and aside from being nervous, I'm actually quite excited too to finally be taking steps.
In the evening I made myself a turmeric latte or golden milk. I think I used a bit too much ginger, but it was quite nice!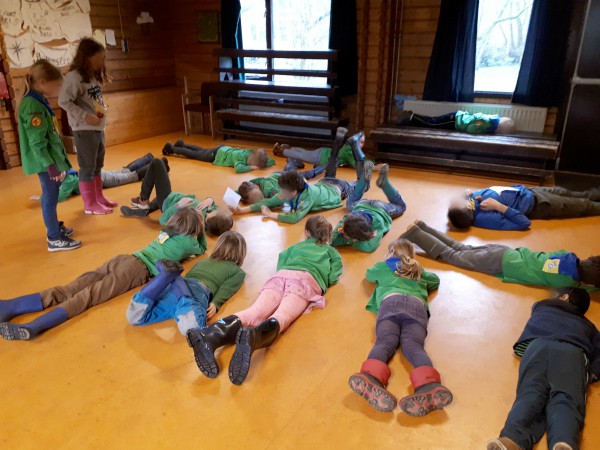 On Saturday morning I went over to scouting again to help out with the kids. Behold live memory 🙂 All the kids had images taped to their belly, and the two players had to find the pairs.
Afterwards we had a meeting with all the leaders, accompanied by a wonderful afternoon tea.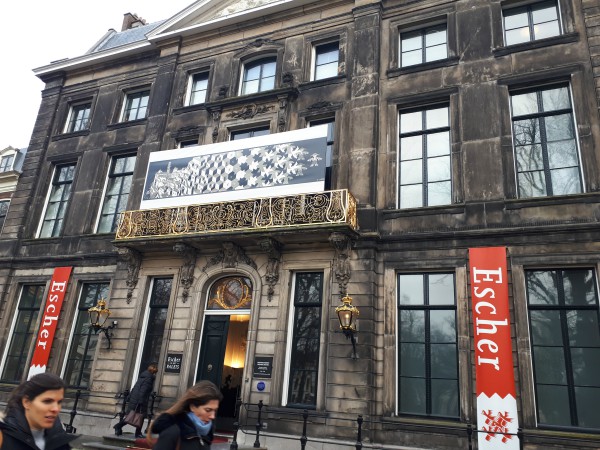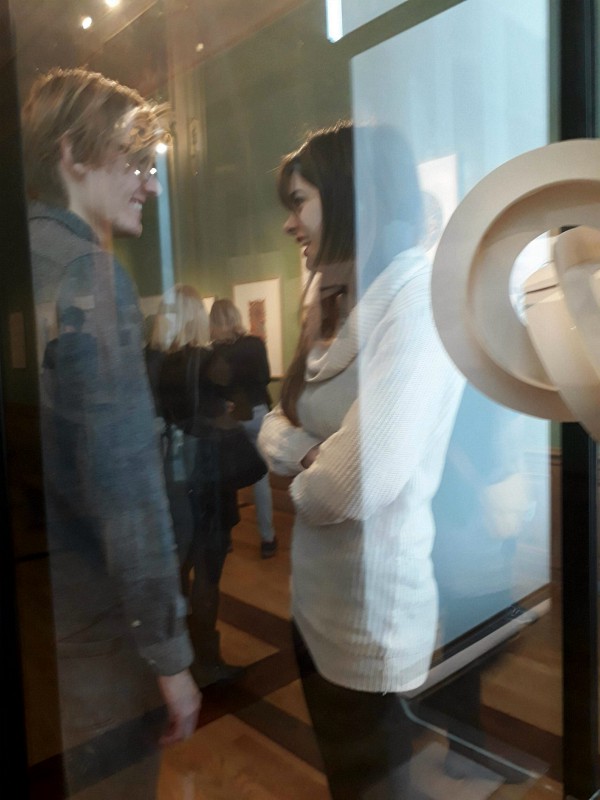 On Sunday I went to The Hague with friends, to check out the exposition of one of our friends who's a photography student. Before heading over there we hopped into the Escher museum, currently housed in Queen Emma's old palace. It was lots of fun!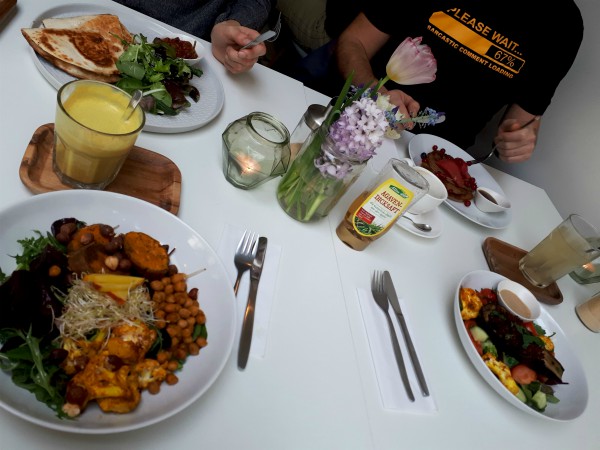 Apparently the Hague has lots of vegan restaurants all over. We ended up eating at two of them, and all the food was amazing! I was so overwhelmed by actually having an entire menu to choose from I took forever to pick a meal, haha 🙂
So that was my week! I'm glad I went out so much, even though I didn't always feel like it. It's good to be among people, and it cheered me up really well. Have a nice week, everybody!