Risotto is one of my favourite dishes to make. I'm sure you'll love this fresh version with salmon and mint!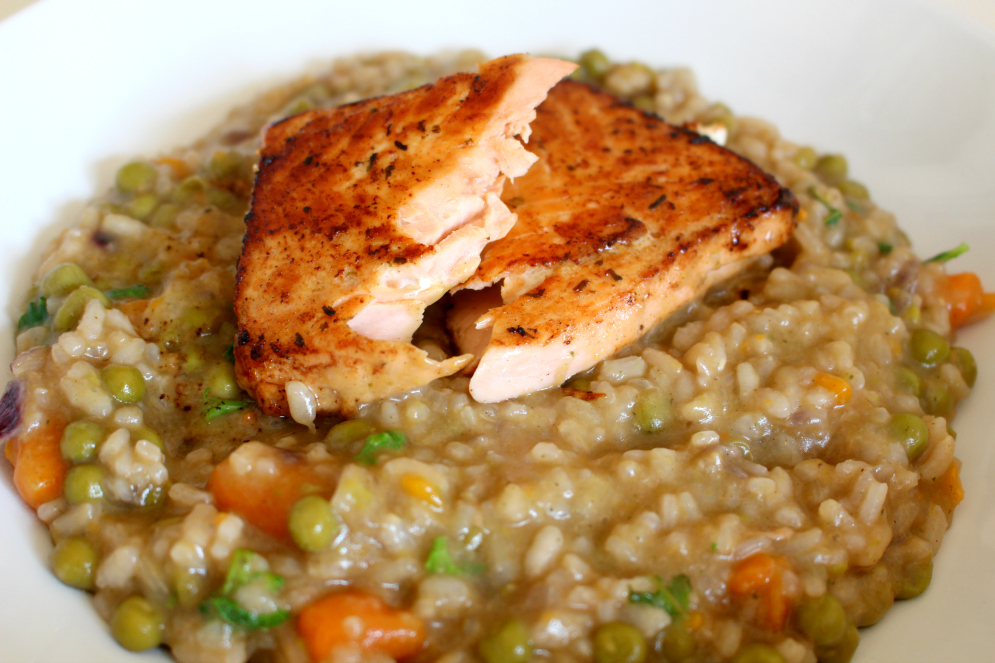 Ingredients:
– Risotto rice
– Vegetable broth
– Light veggies of choice (I used canned peas and baby carrots)
– Salmon filet
– Fresh mint
– Red onion (diced)
– Lemon juice
– Herb butter (or regular)
In a pot, heat up some butter and sautée the onion. Add the risotto rice, and stir until it becomes clear. When the rice turns clear, add the vegetable broth. Bring to a boil. Keep stirring the risotto regularly to prevent burning.
Meanwhile, in another pan, bake the salmon on some herb butter.
Keep stirring and boiling the risotto until it becomes slimey. When it's almost done, add the vegetables. Turn off the heat, and add the lemon juice. Tear or cut op the mint leaves and add to the risotto.
You can serve the salmon whole, or shred it up and stir into the risotto (I prefer it that way, saves you the usage of a knife 😉 )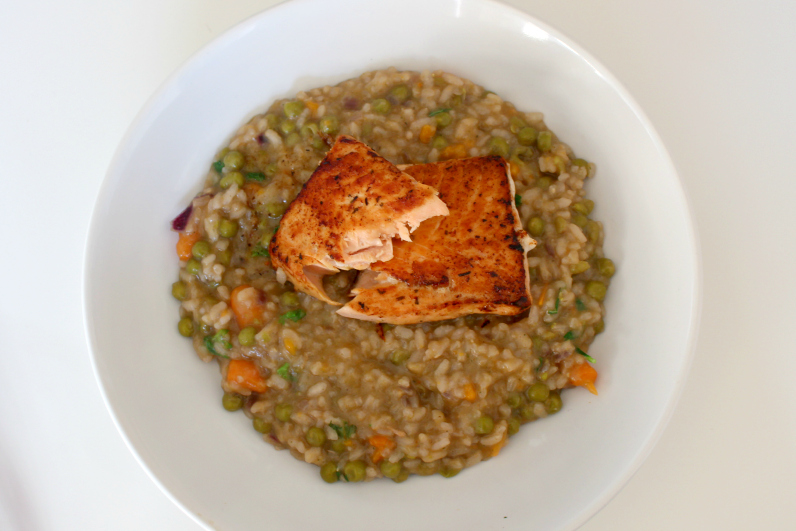 I absolutely love how fresh, light and delicious this dish is, while still filling you up nicely. I really hope you try it out and love it as much as I do!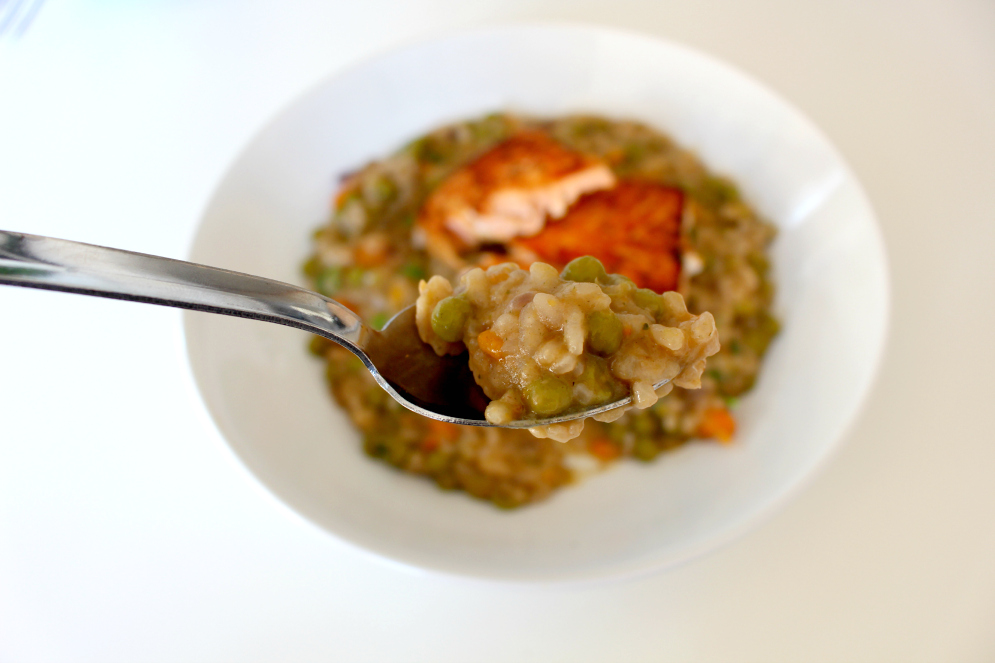 Below is an exerpt from one of my vlogs of me cooking this dish, for those of you that prefer a visual walk-through. Please excuse the unprofessionalness of this clip, I literally took it straight out of a vlog!