April's Cozy Mug tea box came in my mail! As always, a little later than US citizens get it since I'm on the other side of the ocean, but that doesn't make it less fun to receive! Opening them is always like opening a little present full of surprises. This month's box is dessert themed, so let's have a look at what's inside!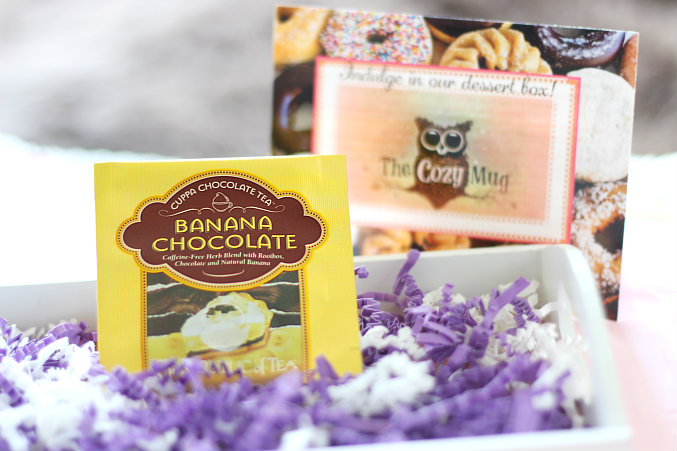 Cuppa Chocolate Tea Banana Chocolate
Dessert-flavoured teas usually aren't my thing, I like fresher flavours, but once you get used to the heavier, sweeter flavour of dessert teas, they can be really nice. This one tastes JUST like chocolate-covered banana candy I used to eat in Slovakia as a child, so it's very nostalgic to me, haha! It's a rooibos tea, all caffeine free.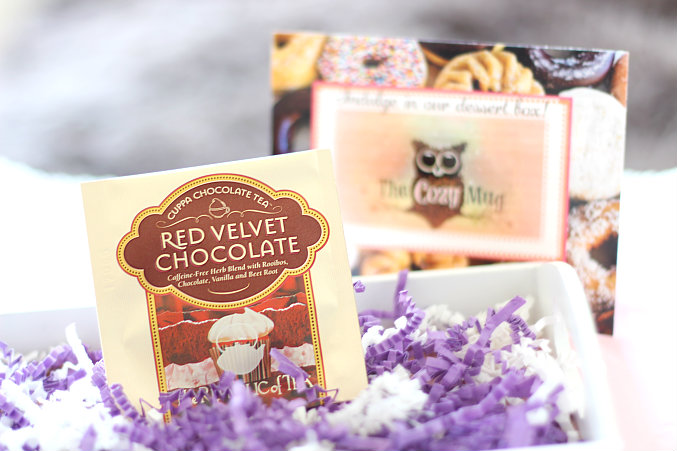 Cuppa Chocolate Tea Red Velvet Chocolate
This one I haven't tried yet, and in fact I've never had red velvet anything so I'm not really sure what to expect. I'm guessing it will be pretty sweet and chocolatey though! This one is a rooibos as well.
Fairytale Cookies Toffee Chocolate Chip
This one barely lasted through the photoshoot, haha! I ate it right away and it was really good. It had chocolate chips and little chunks of fudge inside, yummy!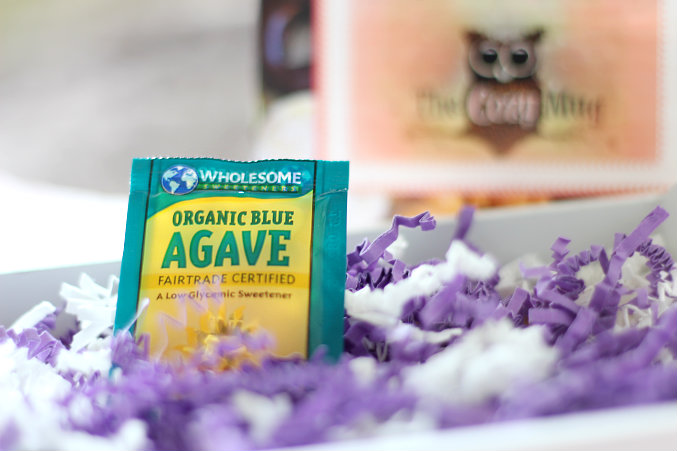 Wholesome Sweeteners Organic Blue Agave
Agave syrup is a natural sweetener, like honey but from a plant. I've always wanted to try it but since a bottle costs well over €5 over here, I haven't had the chance yet. I'm very excited to be able to try it now!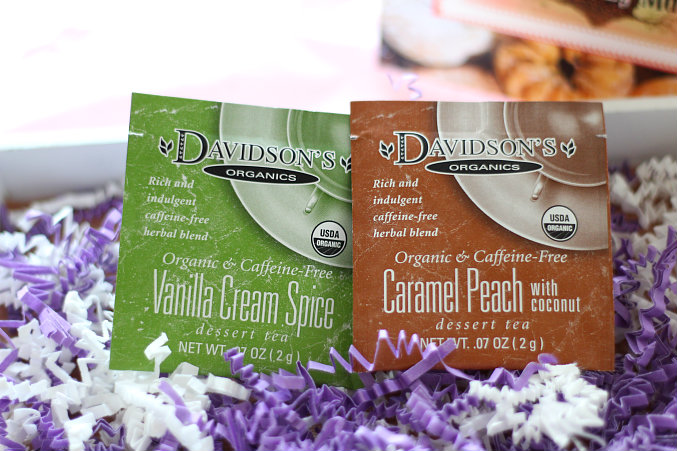 Davidson's Organics Vanilla Cream Spice & Caramel Peach with Coconut
This Cozy Mug box contains four Davidson's dessert tea samples. Vanilla Cream Spice and Caramel Peach are both caffeine-free and organic…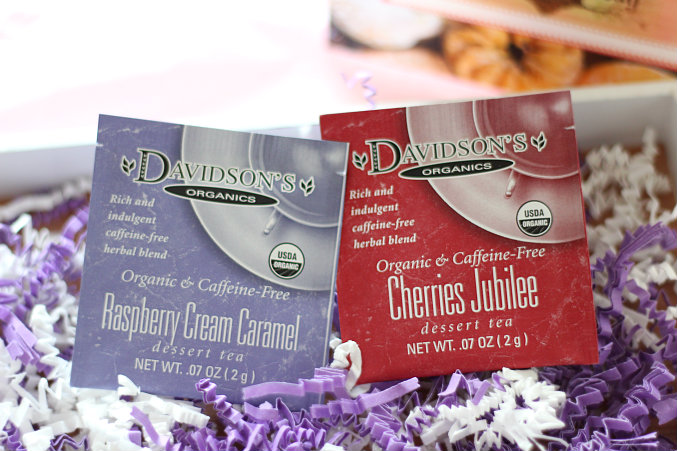 Davidson's Organics Raspberry Cream Caramel & Cherries Jubilee
and so are Raspberry Cream Caramel and Cherries Jubilee! I suspect I'll like these better as they're probably nice and fruity, but I have yet to try them.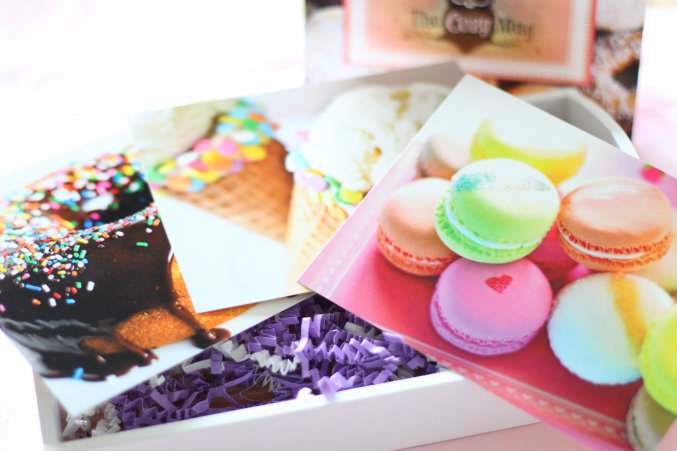 Sweet Treats Greeting Cards
Three cute greeting cards including envelopes! I think these are perfect for a birthday.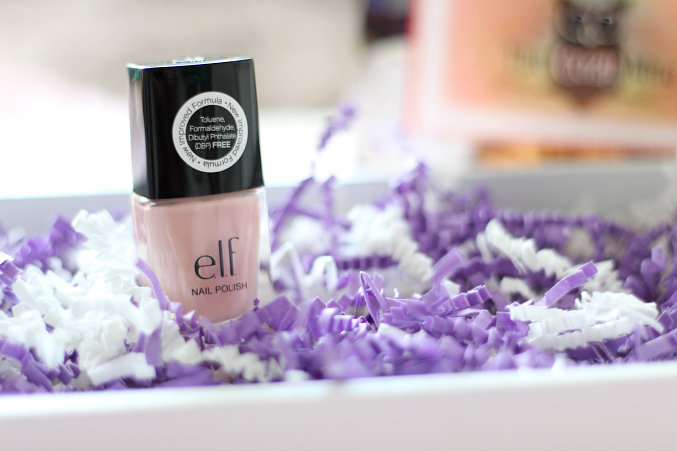 E.l.f. Nail Polish Prissy Chrissy
An adorable and very fitting colour, in my opinion. Light pinks like this are my favourite and the sugary colour goes great with the theme of the box!
This month's theme was less up my alley than last month's for example, but you can't hit the mark every time since taste is such a personal thing. The contents are great as always and I'm very excited for next month's box!