You guys know how much I love scents. Me and my nose are best friends (usually, haha) and we love a good perfume. Today I thought I'd show you my perfume collection! All the scents I own, including their notes. Maybe you can pick up some ideas for scents to try out some day 🙂
Reminiscence Rem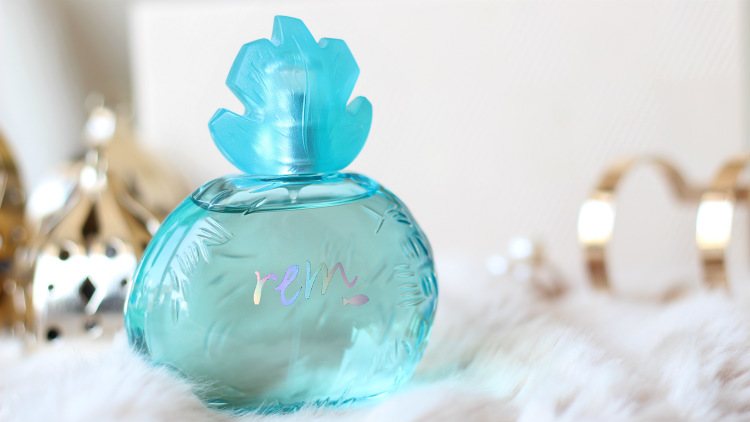 Top notes Sea water, rose, lilac, jasmine
Middle notes Fenugreek, patchouli
Base notes Musk, vanilla, tonka bean
This is a unique perfume in my collection. Robbert got it for me as a gift somewhere at the beginning of our relationship, and it's not a scent I would have picked out for myself. I usually go for fresh floral scents as you'll see later on, but this is a very marine-type scent. When you just spray it on, the smell very much reminds me of parsley and sea water. As time progresses the scent turns a lot deeper and warmer, and the notes that I usually gravitate towards that this perfume also contains come out. It then becomes quite a deep and sweet but still quite fresh scent which is really nice! I love having this perfume as an alternative to all the other ones which are quite similar, I always enjoy wearing Rem.
Calvin Klein CKIN2U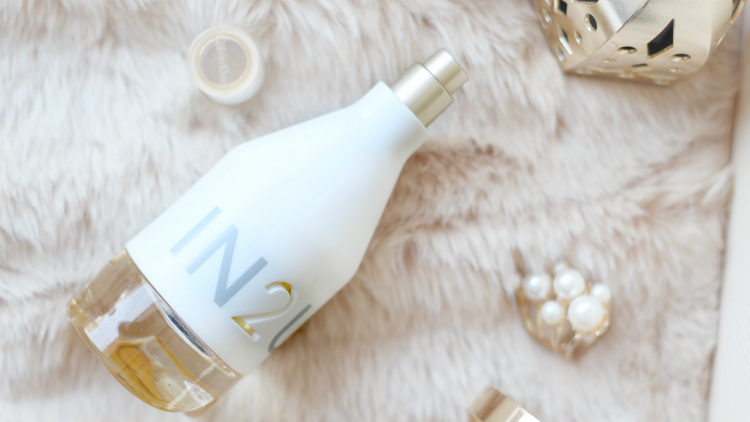 Top notes Bergamot, pink grapefruit, red currant leaf
Middle notes Orchid, cactus
Base notes Vanilla, cedarwood, amber
This was my go-to everyday perfume for a long time in my late teens. It's a very wearable citrusy floral, lovely for everyday use. It's fresh, but has that warmer note as well, and it's just an attractive scent that I like very much. I still wear this often and always love spraying it on.
Nina Ricci Nina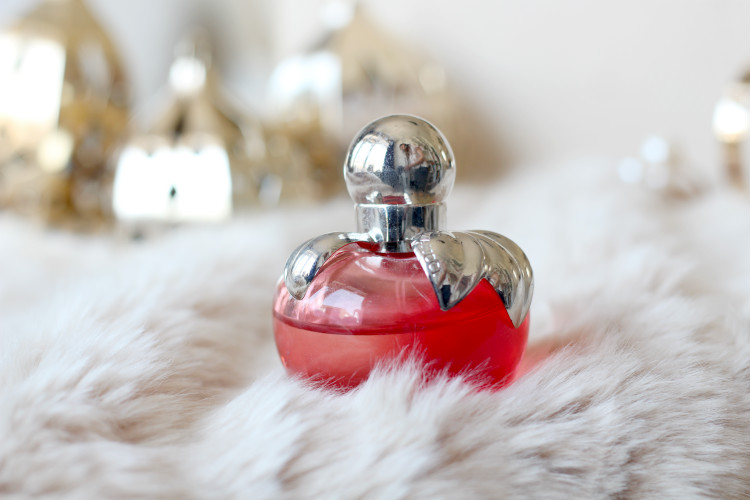 Top notes Lime, lemon
Middle notes Datura, praline, peony, apple
Base notes Cedar wood, musk, apple tree
This is the first "real" perfume I ever got. It was a gift from my parents and I was so happy with it! I'd smelled this perfume in the store a couple of times and I would always spray it on while shopping, I was so excited when my parents gave it to me. In fact it was so precious to me that I barely used it. Such a stupid thing to do! As you can see there is still so much left, and unfortunately the scent has gone bad. It smells dusty now and you can smell that it has gone off, which is a real shame. This was such a nice fresh, light, citrusy floral scent! I'm so bummed it has gone off.
Nina Ricci Ricci Ricci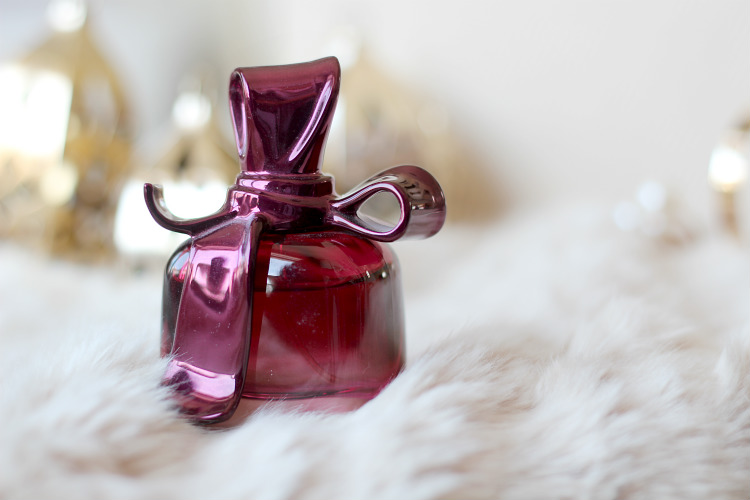 Top notes Bergamot, rhubarb
Middle notes Datura, tuberose, rose
Base notes Patchouli, sandalwood
This is one of my very few evening perfumes. Ricci Ricci has a very deep, warm scent that's definitely too heavy for daytime in my opinion, but is still quite fresh and light within the evening perfume category. Not sure if I'm making any sense but that's what this scent feels like to me, haha! I guess you could describe it as a young evening scent. I really like it.
Burberry London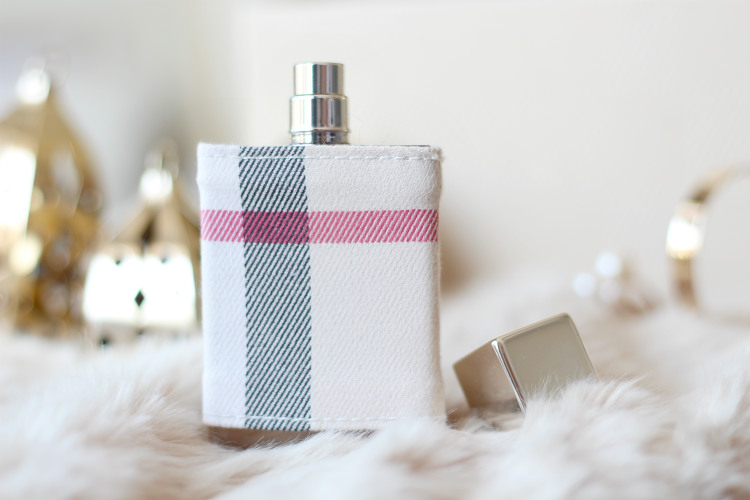 Top notes Tangerine, honeysuckle, rose
Middle notes Clementine, tiare flower, peony, jasmine
Base notes Sandalwood, patchouli, musk
I remember smelling this perfume in the store and thinking it must have been made for me. Burberry London has everything I look for in a perfume: it's fresh, has notes of citrus and light florals, and then a deeper base of wood and musk. Absolutely perfect. The jasmine is quite prominent in this perfume, and jasmine just happens to be one of my favourite scents. I love love love this perfume and I'm dreading the day I run out of it. I do wear it however, trying not to let this one spoil, haha!
Elie Saab Le Parfum L'Eau Couture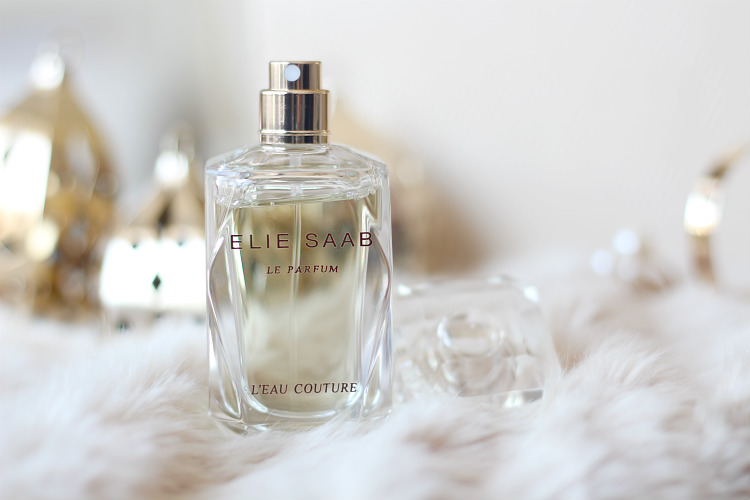 Top notes Almond
Middle notes Orange blossom
Base notes Vanilla
L'eau Couture is the latest addition to my perfume collection, I wrote a full review about it when I got it. I'm sure it contains more notes than this, but I haven't been able to find them. This is the perfume I probably wear the most at the moment, because I'm head over heels in love with it and also because Robbert gifted me a second bottle so that I wouldn't have to save it up or run out of it too quickly, haha! <3
Spiritual Sky Ambre Gris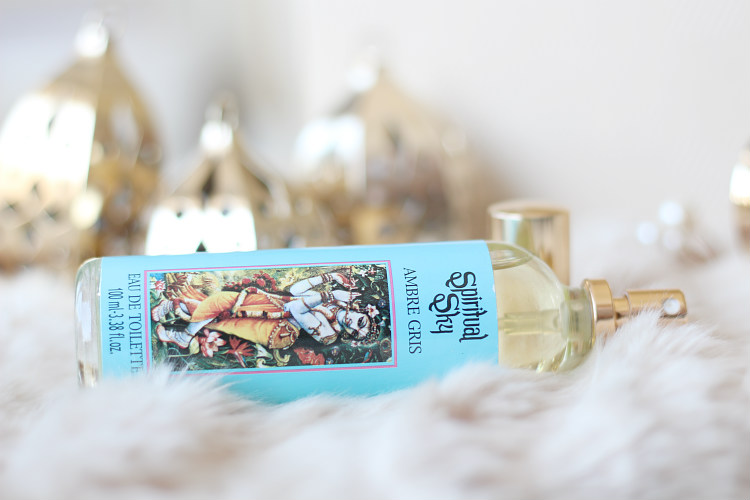 This is a fragrance I got at this little new age shop in Vienna years back. It smells just like incense to me and I absolutely love it. It's a very heavy scent for me, so definitely one I'd rather wear in the evening or winter, but very nice to wear from time to time.
H&M Sugared Fig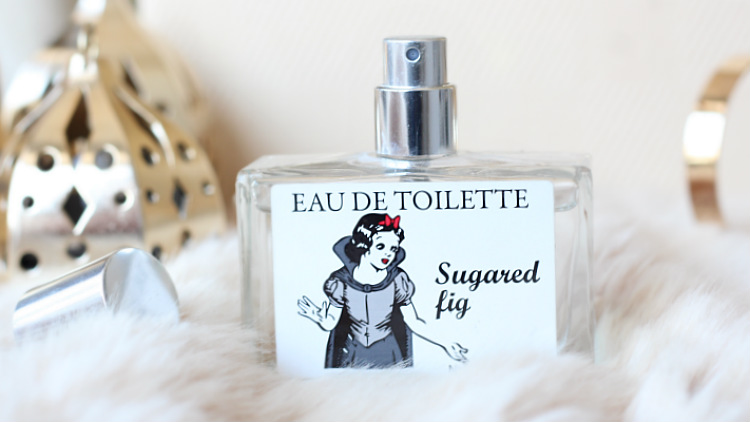 This is one of those amazing finds you sometimes get lucky with. This €4 perfume is SO GOOD! It smells nothing like sugared fig to me to be honest, it very much reminds me of the Body Shop Moringa products. It's a sweeter kind of fresh floral, haha! A very nice everyday scent that you can just throw on and go.
Victoria's Secret Secret Charm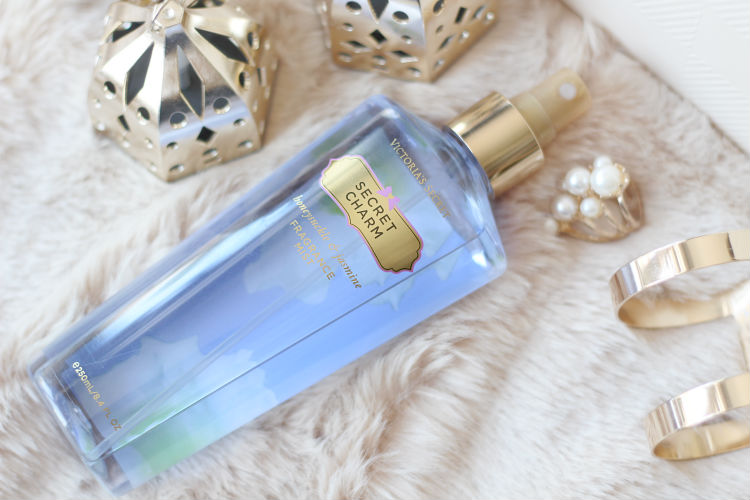 And last but not least, my one and only Victoria's Secret body mist! Secret Charm smells of honeysuckle and jasmine. I'm so predictable, told you! This is a perfect scent to layer over pretty much any of my perfumes, I like using this to top up my fragrance in the afternoon when it starts to fade. It's also really nice to just use as a splash in summer. The scent is nice and fresh and quite fleeting, so you can use it abundantly.
So that's the entirety of my perfume collection at the moment! I hope you enjoyed having a look, and maybe give one of these a whiff the next time you go into a perfume store.