The Lion King | Loepsie's Life
Happy Monday my lovely readers, and HAPPY HALLOWEEN! I'm not celebrating it today, but it's a special day nonetheless as we're playing a good old fashioned real-life D&D session (alright then, we might just throw a little Samhain theme in there. Most of us are ex-Celtic students after all!). That's material for next week though, let's take a look what last week was like first!
Monday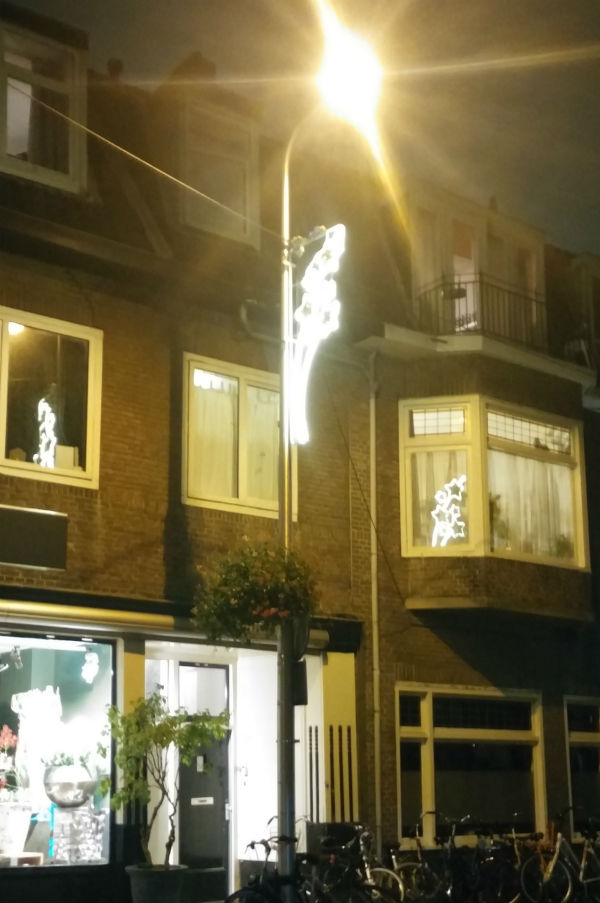 As always, I spent Monday doing my administrative tasks, planning and editing. After dance class in the evening I got home to see they've put up the decorative lights in my neighbourhood! They always put them up super early and I love it, the lights make early sunsets a little more fun.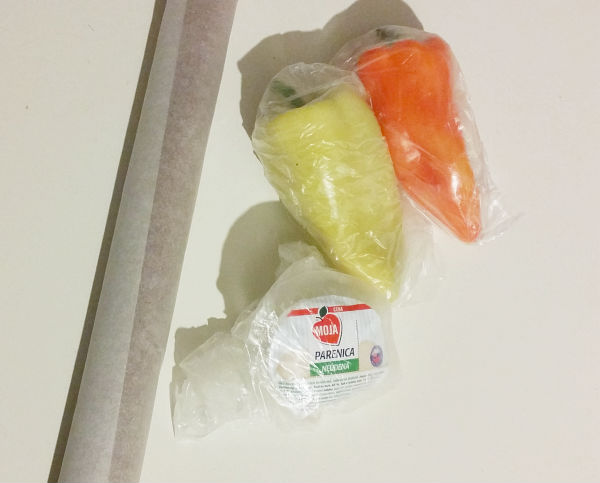 Food from Slovakia! My parents were there over the weekend and they brought me a "parenica" cheese, hot peppers, and my granny's homemade quince leather. Yummy yummy yummy!
Tuesday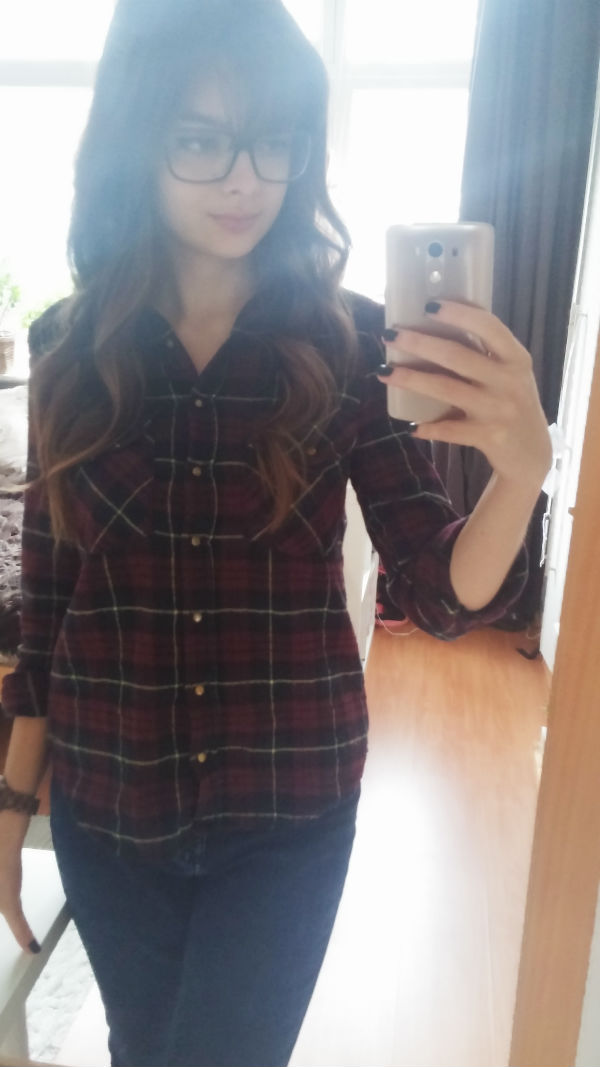 OOTD! Nothing screams autumn like a burgundy flanel, does it?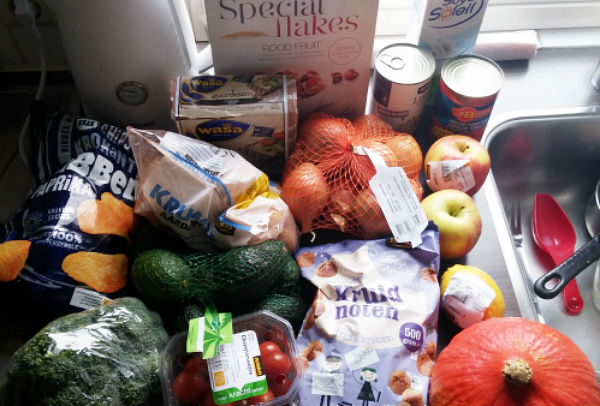 First thing I did was get some groceries. I got crisps, broccoli, crackers, potatoes, avocado, cherry tomatoes, cornflakes, onions, kruidnoten, soy milk, lentils, canned tomatoes, apples, a lemon and a pumpkin.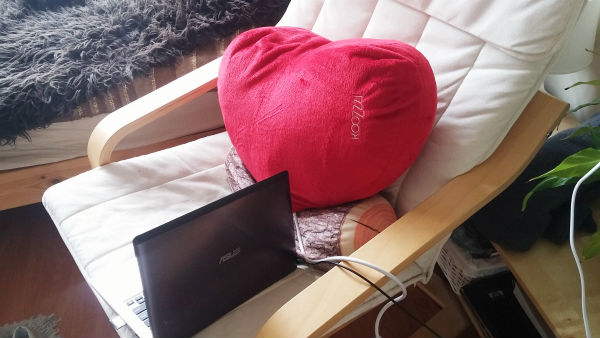 I had bad cramps, so I pulled out my heated pillow. Robbert got this for me back when I lived in Amsterdam and didn't have central heating. It's absolutely perfect for alleviating lower back pain, so I sat here working for a while.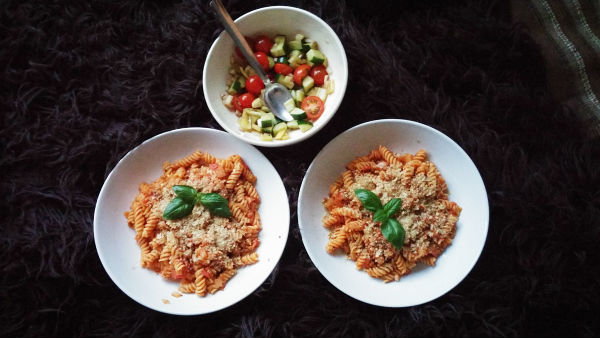 For dinner I made this vegan "bolognese" pasta with lentils, and a little salad.
Wednesday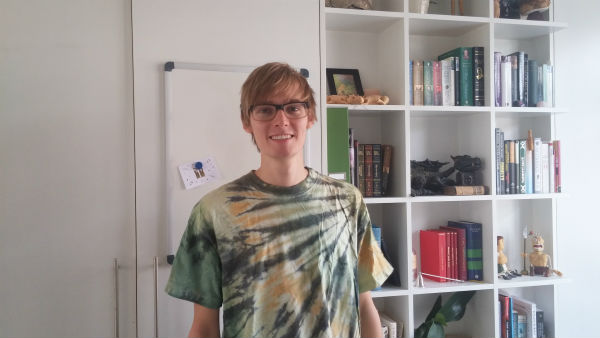 I cut Robbert's hair! Maybe it's just me, but I feel like I'm actually getting better at it. I've been cutting his hair for almost 6 years (wait, what???) and I'm seeing improvement, haha!
We went to the park to take some outfit photos, which I'll post soon.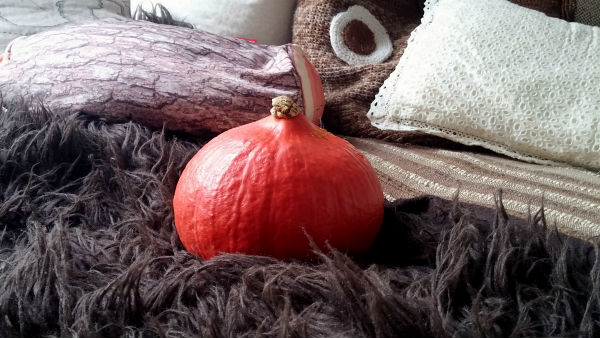 Look at this beauty. Pumpkins are so beautiful! And delicious, and healthy, and yeeeees…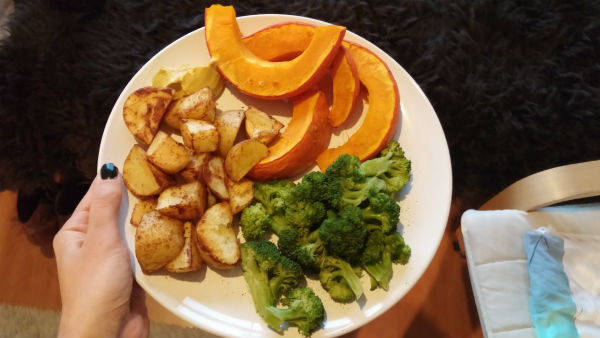 This is the day I filmed my food diary, so if you've watched that you've already seen this meal. It was really good!
Thursday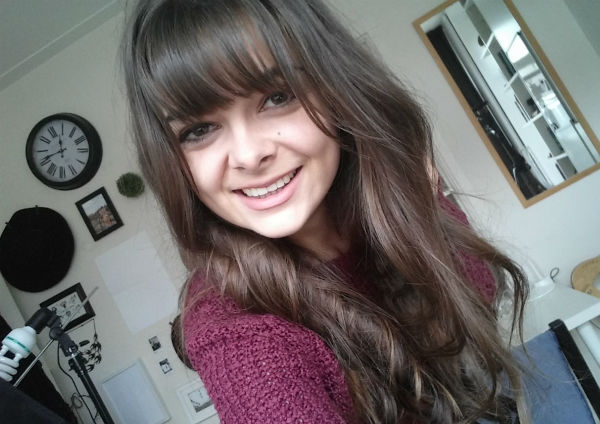 While I was at it, I trimmed my own bangs as well. I've already had to trim them twice, it's ridiculous how fast they grow. I decided to add a little width to the bangs by making the side framing bits thicker. Some of you already noticed something changed about my bangs, and this is it! I didn't add any hair to the shortest part, only to the sides so they're not actually thicker.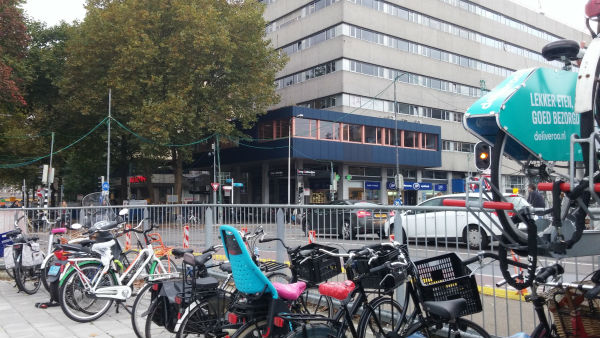 After filming some videos I headed out to the store to get some necessities (garbage bags and such).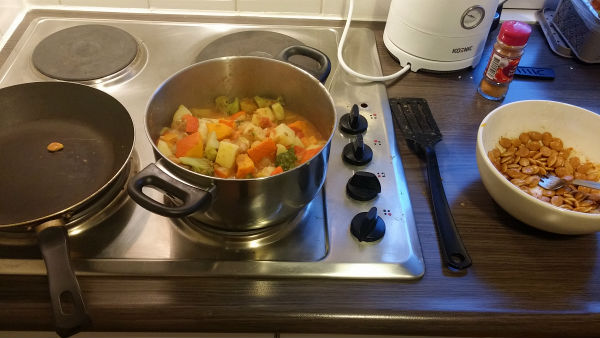 Stew bubbling away on the stove while I roast some pumpkin seeds. Roasted pumpkin seeds are so good! Such a waste to throw them out, they're super simple to prepare 🙂
Friday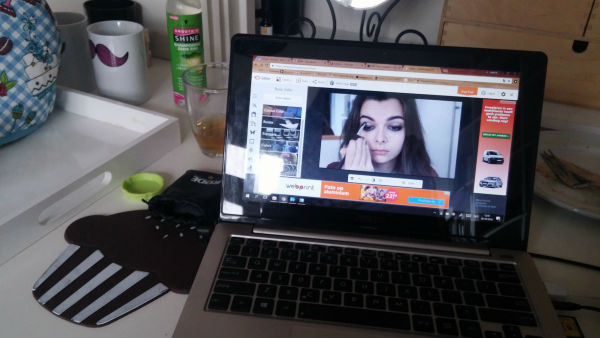 On Friday morning I did some editing, before heading out to my parents'. Not much going on this day!
Saturday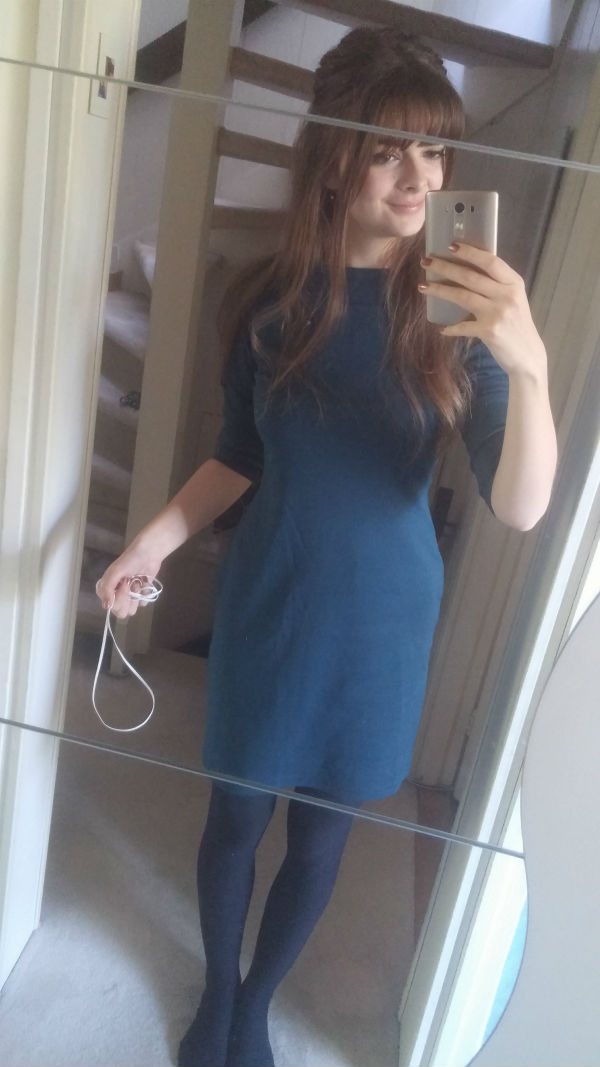 Saturday was a lot more exciting. My mom, my brother and I went to see the Lion King! I already saw it some ten years ago when they were last performing it in the Netherlands, but we loved it so much then that we wanted to go see it again (and take my brother). This is what I wore to the theatre: a Primark dress that I really need to wear more often. I paired it with my beloved overknee boots.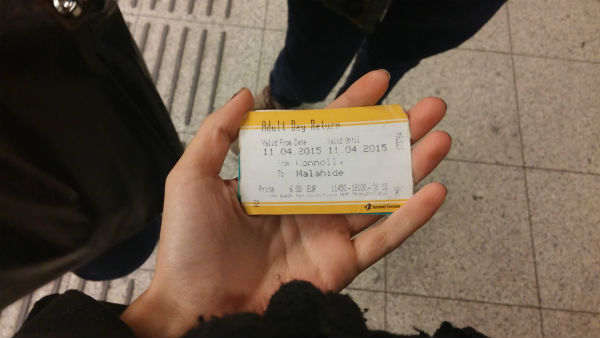 Look what I found inside the pocket on my winter coat! A train ticket from Connolly station to Malahide… Awww man! I'm already making some plans to go back to Dublin again pretty soon, I just can't stay away from that place.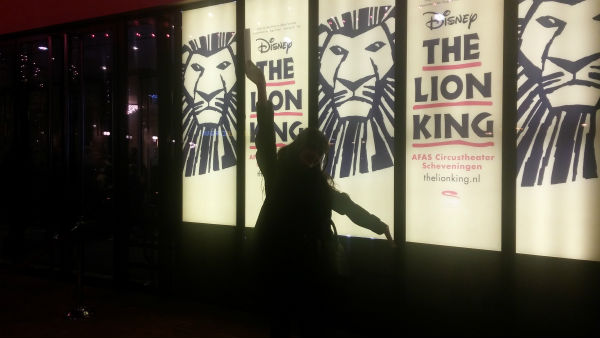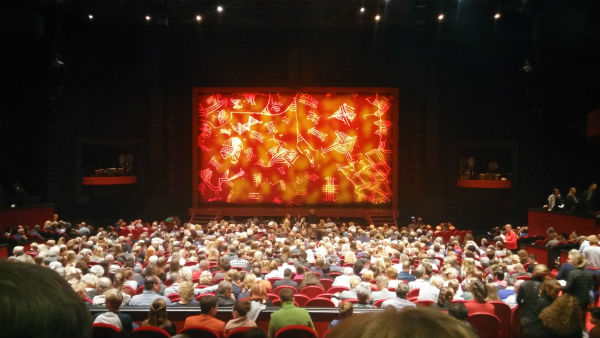 The musical was amazing! They made some changes since last time and everything was absolutely beautiful. The visuals are so incredible in this one, absolutely brilliant design. If you ever get the chance to see this musical, I highly recommend you do.
Sunday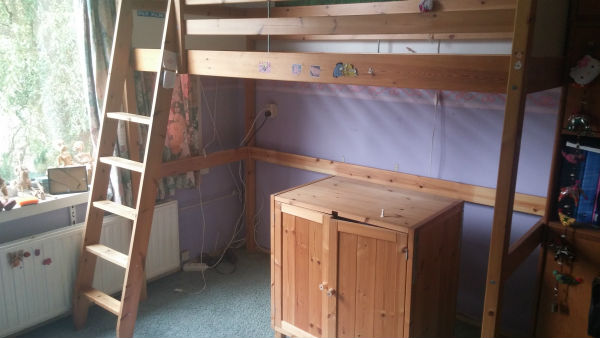 We're re-doing my childhood bedroom! My parents have finally decided to make the room more functional as a guest bed/office space, since I don't live there anymore. This means my loft bed has to go. We spent a good portion of the day sorting through all the stuff that was in the cabinets underneath, and disassembling the bed itself.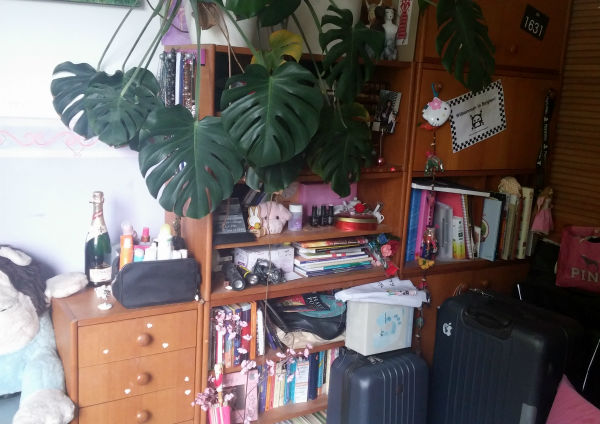 We moved all the cabinets from one side of the room to the other, so there's room for the new bed and a small desk now. It's up to me now to sort through all of this stuff and put it away in a more sightly manner, haha! I've been on it for months now, but it's quite a task, sorting through 18 years of hording behaviour. Everything I find holds some memory and that makes it really difficult to get rid of stuff. But I'm working on it!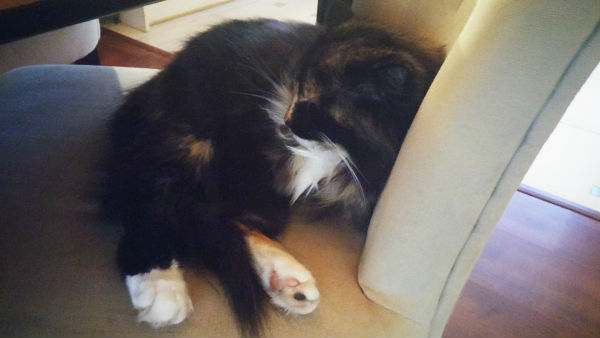 When the bed was removed and the furniture moved, I called it the day and headed over to Robbert's family. Look at this soft kittyyyy!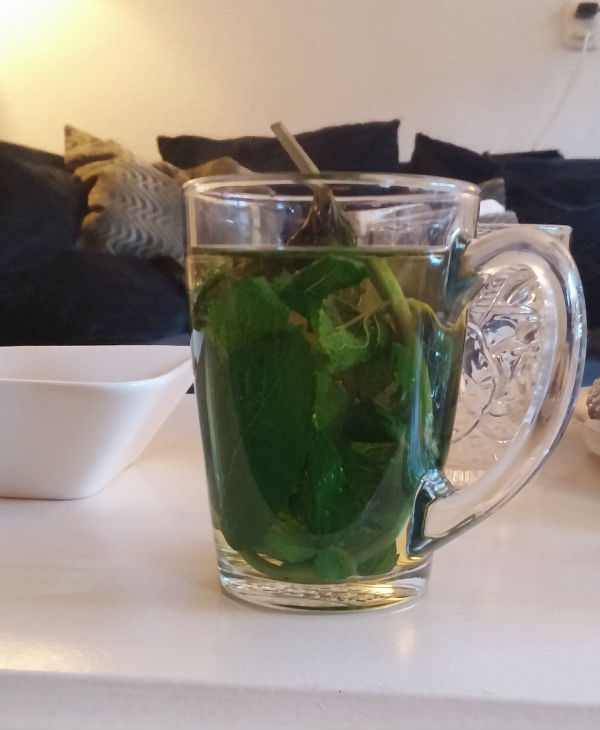 Fresh mint tea is such an amazing invention. De-li-cious.
And that was my week! It's taken a while but I feel like I've finally got a good balance down between work and relaxation. I haven't felt stressed in a long time, and I still get everything done that needs to happen. Let's hope I can keep it up!