Over The Knee Boots | How To Style
Recently I finally took the plunge and got myself a beautiful pair of over the knee boots. I'd been eyeing this style of footwear since the cold seasons of last year, but wasn't able to find a good, affordable pair for myself. This year however, when autumn came around, I was determined to find some over the knee boots that would help me battle the cold in style. I found this lovely faux suede pair in a small boutique in Utrecht, and I'm over the moon with them. Although they're quite an extreme fashion piece, they're surprisingly easy to pull off. Today I'm going to show you three different ways you can style over the knee boots!
Edgy All Black & Textured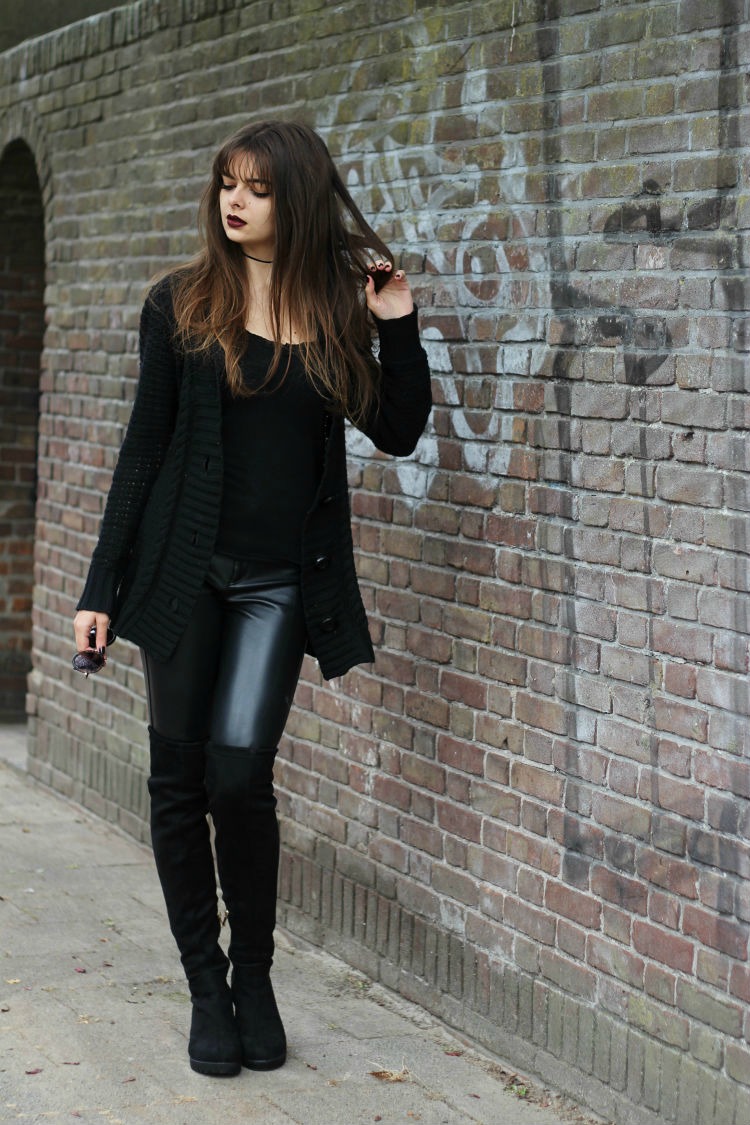 The faux suede lends itself perfectly for a ton-sur-ton outfit with lots of different textures. If you follow my blog, it won't come as a surprise to you that I love to dress in all black. To give a black outfit that little bit extra and make it really eye-catching, be sure to include pieces of very different textures. Faux leather leggings work incredibly well with the suede boots, and when paired with a chunky knit the outfit is perfect for fall. This look is edgy and daring, but not too over the top. I love it!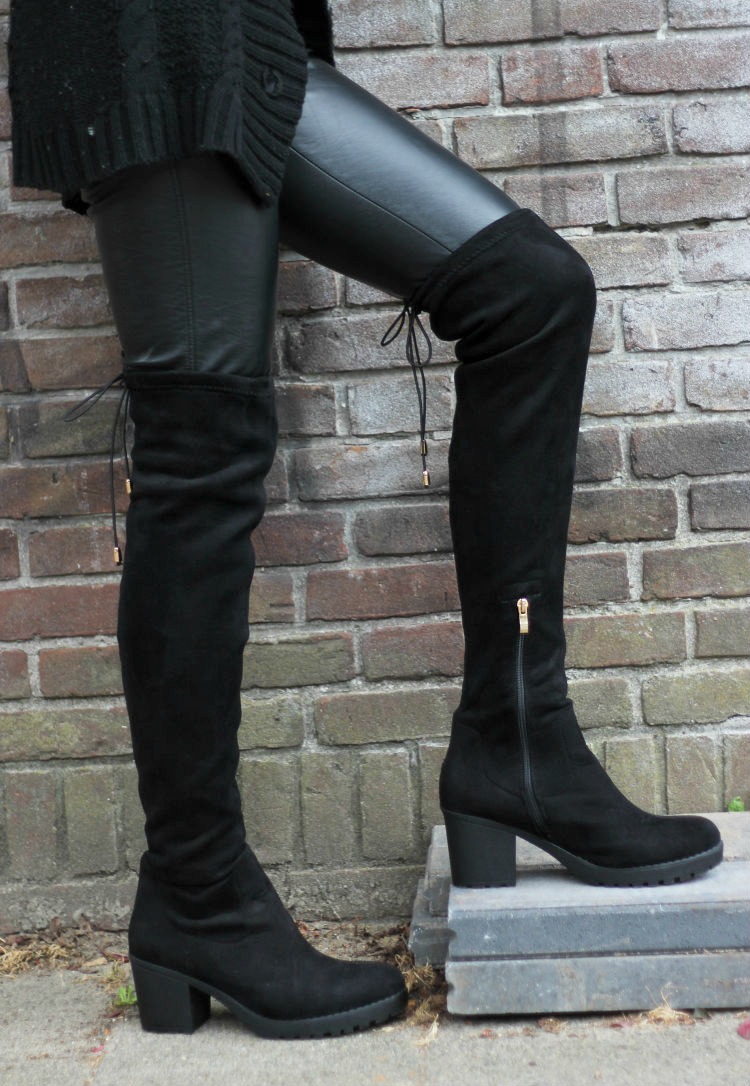 Cardigan: V&D
Tank top: Action
Faux Leather Pants: H&M
Sunglasses: Primark
Chic Dress & Poncho
In this outfit I paired the over the knee boots with a thigh-length dress and topped the outfit off with a warm and chic burgundy red poncho. I really like combining tall boots with flowy items on top, it balanced the body out nicely.
A poncho is a great piece for fall, and combined with a little black dress it can look super elegant and classic.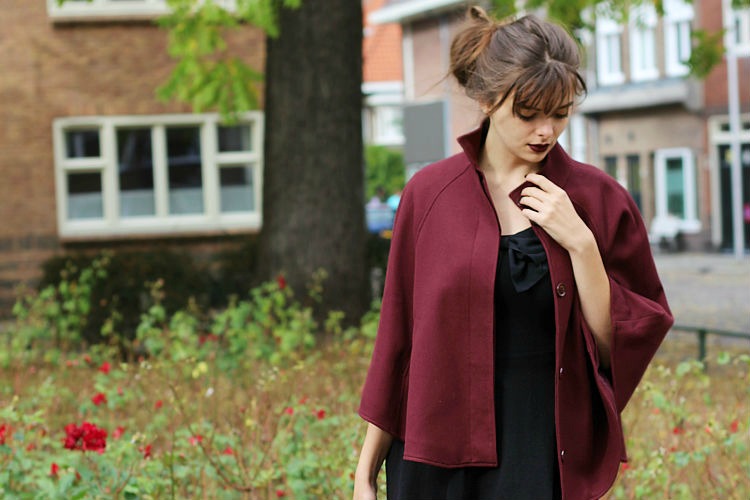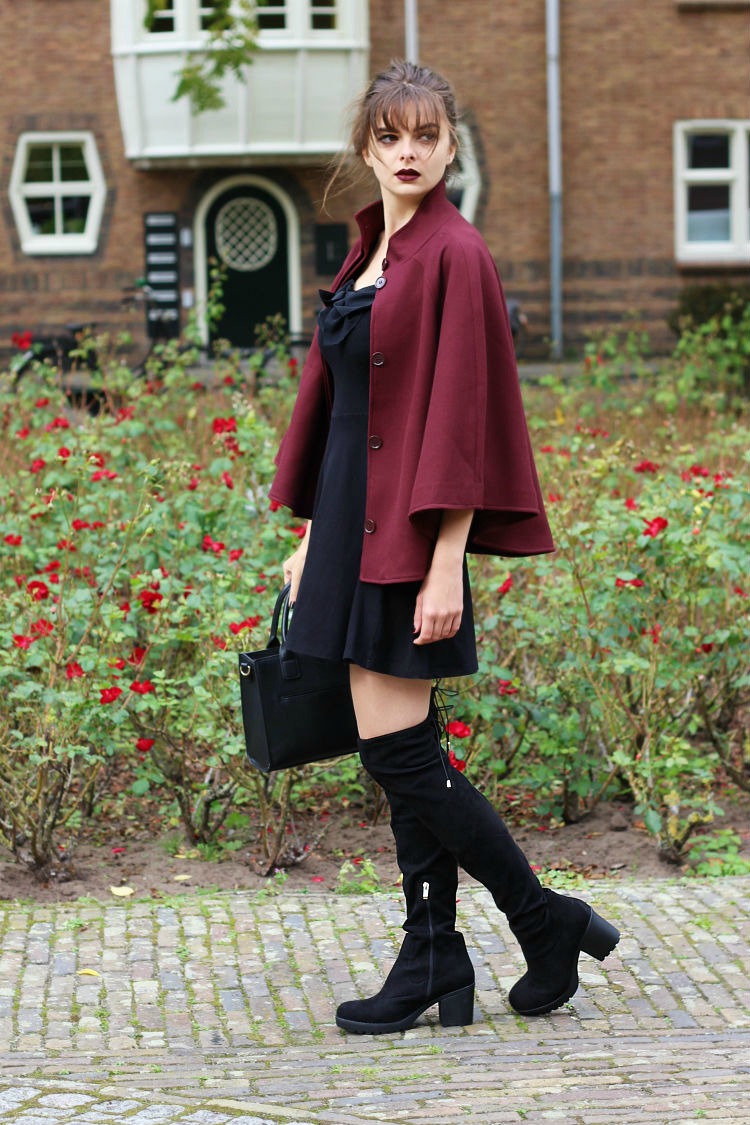 Poncho: H&M
Dress: H&M
Bag: Forever 21
Cozy Sweater & Floppy Hat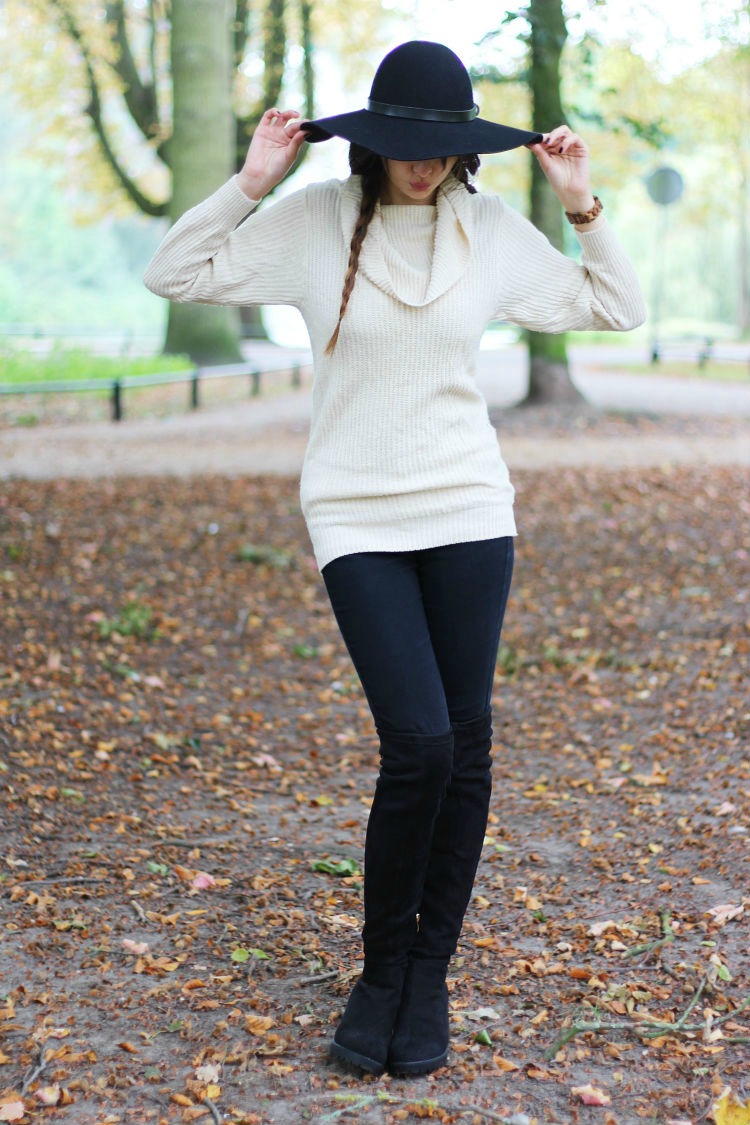 My favourite way to wear over the knee boots, is with a big, knitted sweater. The whole look gives off a warm and cozy feel, and it's actually super comfortable to wear. Nothing like wrapping up in a warm sweater during the cold months! A longer, oversized sweater looks great with over the knee boots. I'm still looking for a sweater that's big enough to wear as a dress with these boots, but until I find one, this will have to make due. And it's doing great, if you ask me. Oh, and you can never go wrong with a big floppy hat, of course.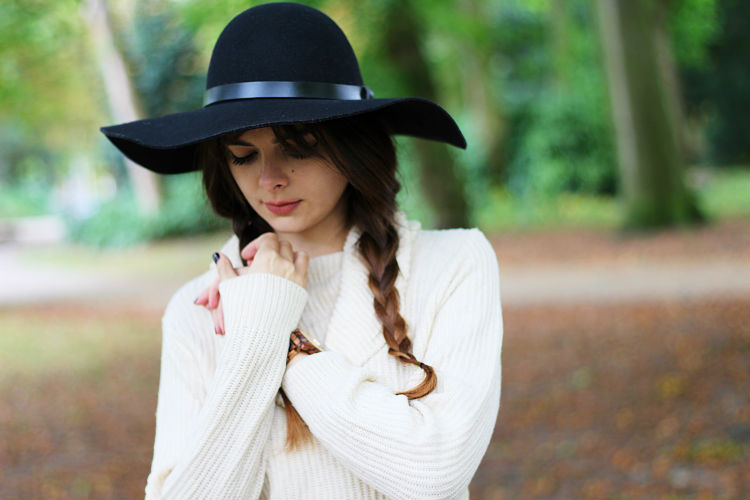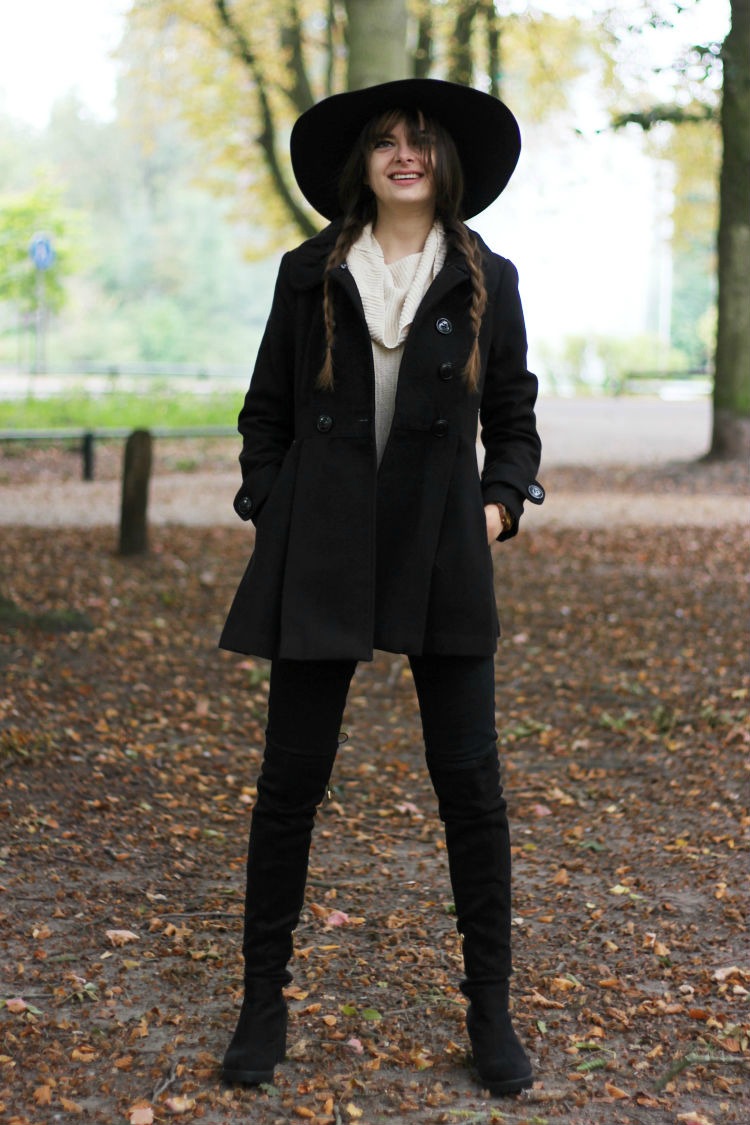 Hat: H&M
Coat: New Yorker
Sweater: New Yorker
Jeans: Primark
Watch: Jord