The Weird Week | Loepsie's Life
Hello there, everybody! I hope you've had a great New Year's Eve and that you Monday is better than mine. That is, not involuntarily spent in bed. It's incredible but after not even a full month, I've managed to catch a virus again. Sigh.
Anyways, as Vlogmas is over, Loepsie's Life is back! I'm going to share my snaps from the last week with you every Monday again, starting today. Let's take a look at what that weird week in-between Christmas and New Year's has been for me!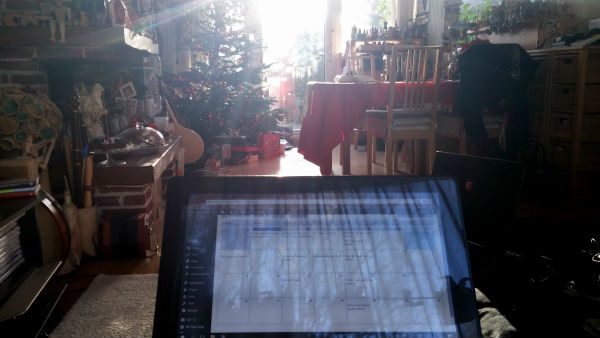 After Christmas I spent most of the day at my parents', waiting for my brother to come home and help me make some changes to Loepsie.com. I'm working on a little revamp that's going to happen soon and I'm really excited about! My brother is super talented with this stuff and pretty much does all of my technical, behind-the-scenes maintenance.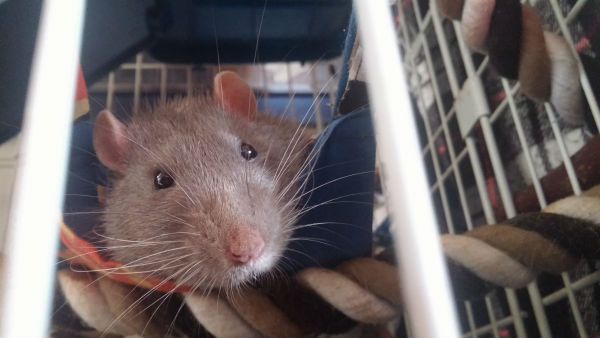 The ratties LOVE the tunnel I made for them! Although they don't like to use it as a tunnel. They prefer to lie on top of it like on a hammock. That's fine by me, as long as they're happy with it I'm happy 🙂 I might make them another, bigger, actual hammock so they can lie on it together.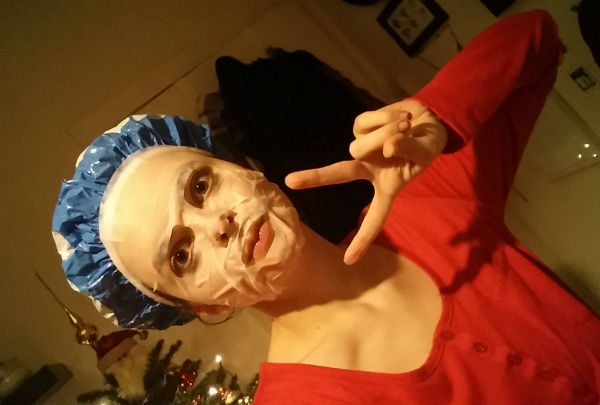 When I finally made it home it was already dark so I did some cleaning, put on my PJ's, a hairmask and face mask and watched a movie. The face maks was awesome (although sheet masks are SO creepy), but the hair mask left my hair feeling really sticky and gross. I had to wash my hair tree times to get it out, meh.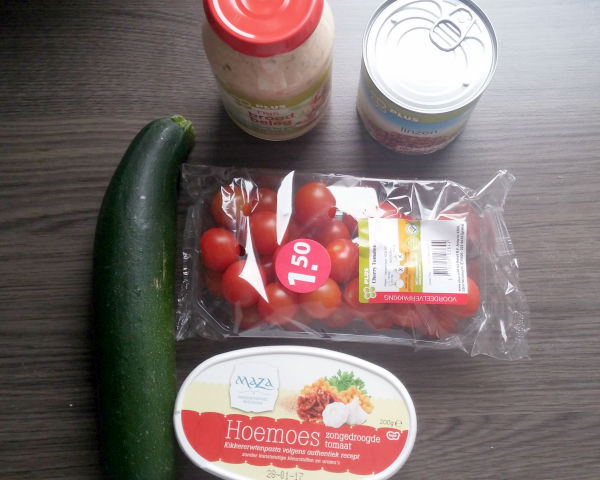 Tiny grocery haul! I wasn't going to cook much this week so I only needed a tiny bit. I got courgette, sandwich spread, lentils, cherry tomatoes and sundried tomato hummus.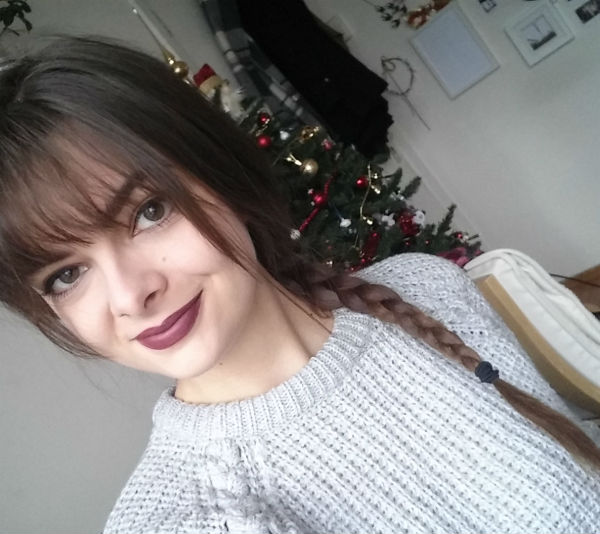 My brother got me a beautiful set of NYX Liquid Suede lipsticks and I love them so much! This is the colour Vintage. Hair is in a braid because it's sticky, haha!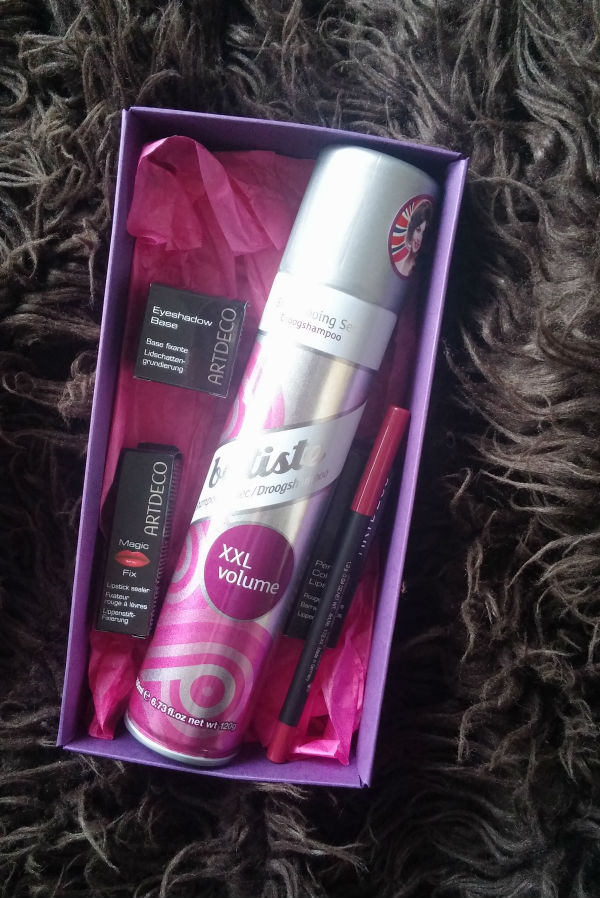 SimplyPR sent me a little welcome gift for being on their mailing list. Can't wait to try all of these goodies out!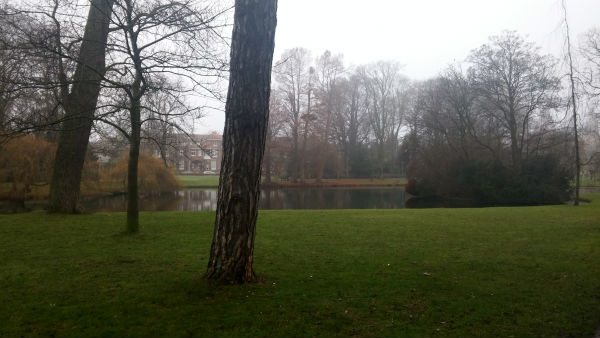 When it's not raining, I take my walk. Even when it's super gloomy and misty out.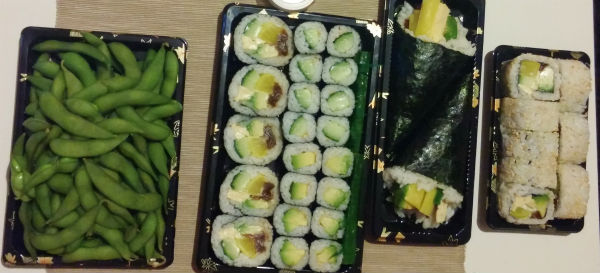 Robbert came after work! We like to have a little Christmas celebration with just the two of us every year, and this year we decided to order some sushi for dinner. It was gooood! I have a little problem when it comes to edamame, once I start eating it I just can't stop. I probably ate about 2/3 of this bowl. And the sushi, of course.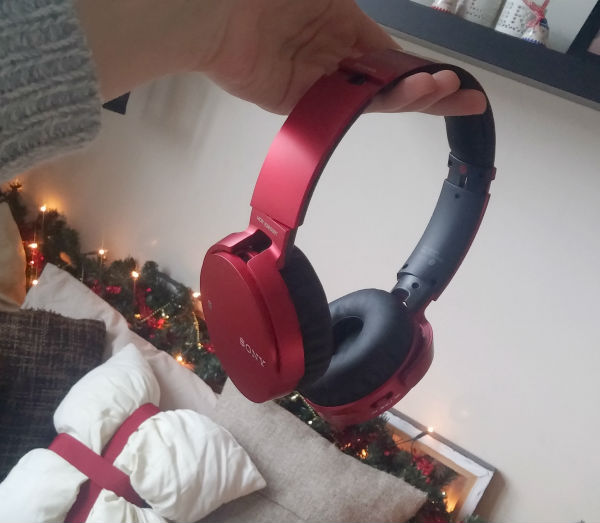 Robbert got me these beautiful extra bass wireless headphones, I love them so much! I really like a very heavy bass, but since I live in a house with paper walls I've turned my bass down all the way. Now I get to enjoy it anyway, yay! And the fact that they're wireless is just a dream.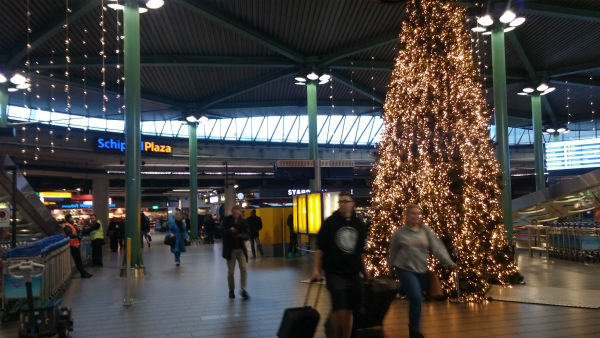 The next day I went to an event I was invited to, to give a hair workshop and a makeup workshop. I was super nervous beforehand and completely overwhelmed during the event, so I only remembered to take a photo on my way home. It always feels surreal to me to be at Schiphol airport when I'm not actually flying anywhere. It does happen a lot as there's also a convenient train station for me there, but I just can't get used to it. The workshops went really well, by the way! I'd love to do things like this more often, if the opportunity presents itself.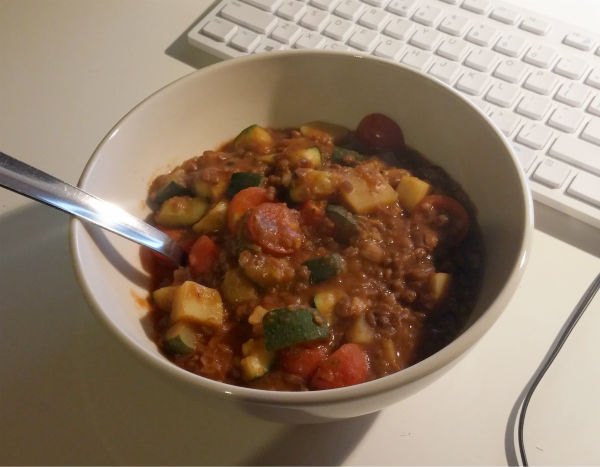 My parents got me a selection of spice mixes from a Moroccan standholder at the Christmas market, and can I just say… Oh, my, god. I LOVE them so much! I quickly threw together this simple stew with one of the spice mixes and it was so good.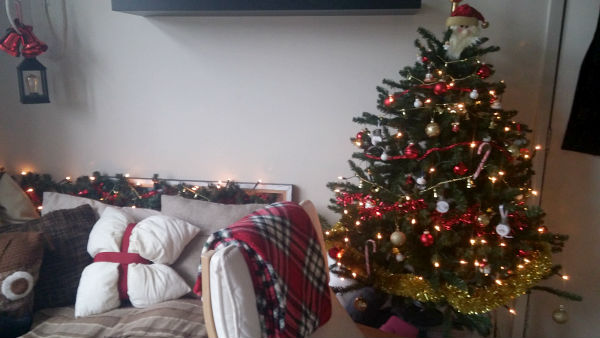 Christmas decor still up over here! I'm hosting our Dungeons & Dragons Christmas session here in a few days so I'm keeping it up for a little longer. I asked on Instagram how long you guys keep your trees up a few days ago, and most people seem to keep theirs up until January 6th, which is also the "norm" in the Netherlands.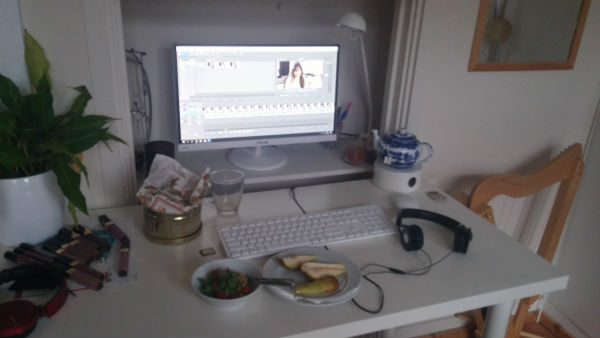 Filming & editing & filming & editing… Always with tea and snacks near, of course 🙂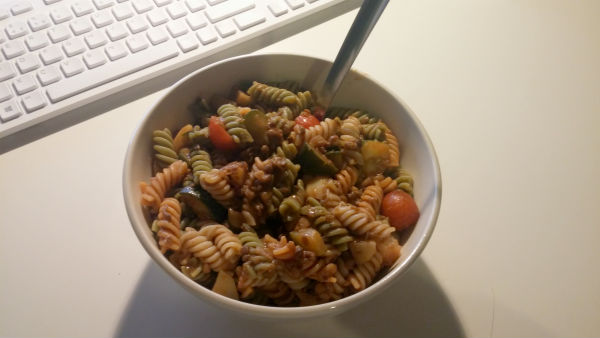 Yesterday's stew turned into a pasta sauce. I made WAY too much but did somehow end up finishing it all… Go fast metabolism!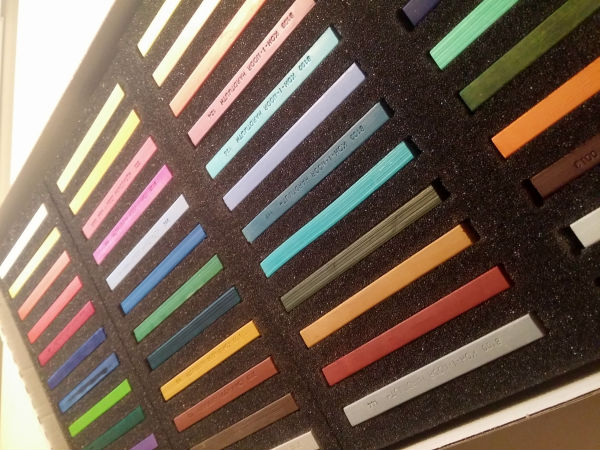 I got these beautiful artist's hard pastels for Christmas from my grandma. I always love trying out new art media and I can't wait to play around with these a little more! The first time was really fun, although I don't have much control over them yet. Really need to get used to the shape.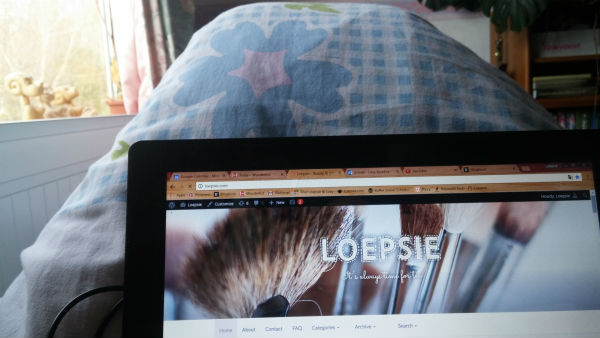 I spent New Year's Eve with Robbert's family, and by the end of the evening, my skin started to hurt. The tell-tale sign that something's wrong. I woke up with a fever and my mom came to pick me up in the afternoon. I'm pretty sure I must've caught something at the event on Thursday, there were so many people there in a closed space. Ah well, I've spent two days in bed now and am happy to report I'm on the mend. If I take it easy today I'm hoping to be able to go to Utrecht tomorrow.
Have a great week guys, see you soon!