Efteling On My Birthday! | Loepsie's Life
Good day to you, my lovely readers! The past week just flew by, I can't believe it's Monday again. Next diary I'll be writing to you from Austria. We're going on skiing holiday and I'm super excited! This past week was loads of fun. Wednesday was my birthday and I celebrated that in the Efteling with Robbert. On Thursday I went to the l'Oréal Colorista party to check out their new temporary hair colouring products. As always, I took my phone with me to document everything. Let's take a look at all the photos I took!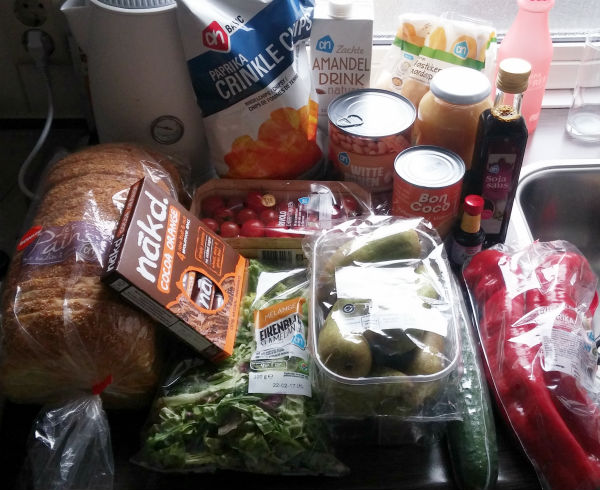 There was no dance class this week so I headed straight to Utrecht on Monday. It's a busy week so I could use the extra day! I went to get groceries and got bread, cocoa orange Nakd bars, paprika crisps, cherry tomatoes, lettuce, almond milk, baked beans, potatoes, apple sauce, soy sauce, coconut milk, vanilla extract, pears, cucumber and red peppers.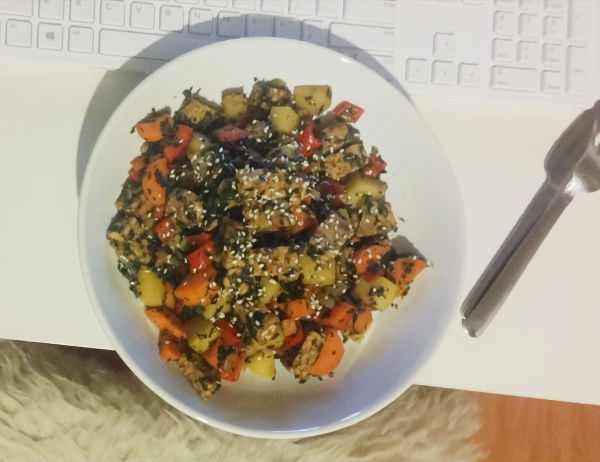 I filmed and edited a few videos, and took some photos for blog posts. This dish will be up in a recipe post very soon! It features my tempeh marinade that I want to share with you.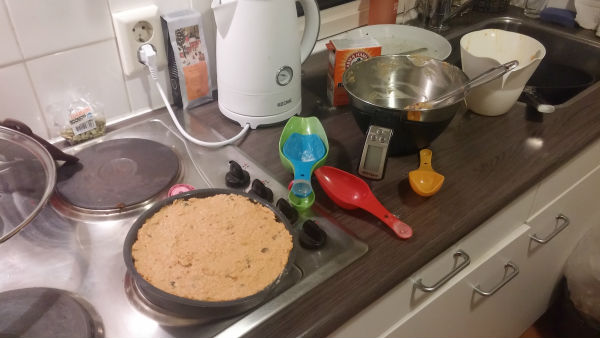 In the evening I decided to bake a birthday cake to serve my friends during D&D the next day. As you may know, I don't bake. I'm a disaster when it comes to baking. I was super nervous about trying again but I found a vegan carrot cake recipe on Chocolate Covered Katie that looked amazing, so I wanted to give that one a go.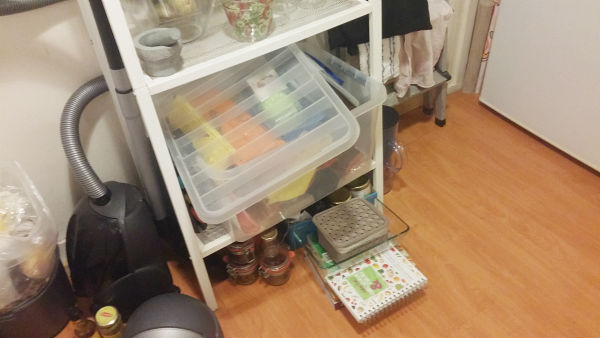 The mess! My baking stuff is stored away in a less-than-optimal way so it's quite hard to reach.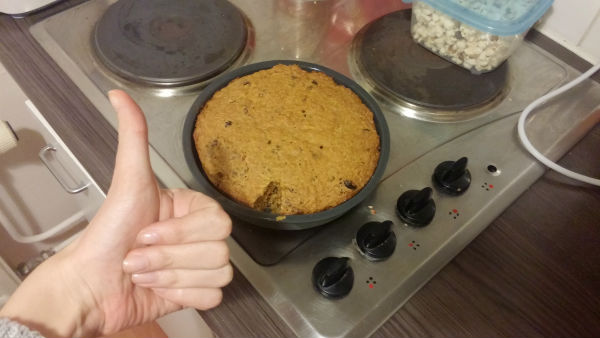 YES! The cake came out awesome! Definitely the best cake I've ever made. I had to taste a little bit of it before serving to avoid a disaster (my baking is usually really, really bad. Can't serve anything without trying it first). This success has encouraged me to bake some more in the future!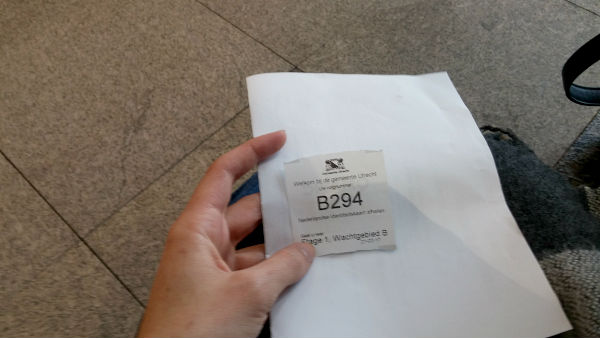 Next morning I went to the city hall to pick up my new ID. The horrific picture I showed you last week isn't too disastrous when it's that small and black & white, haha!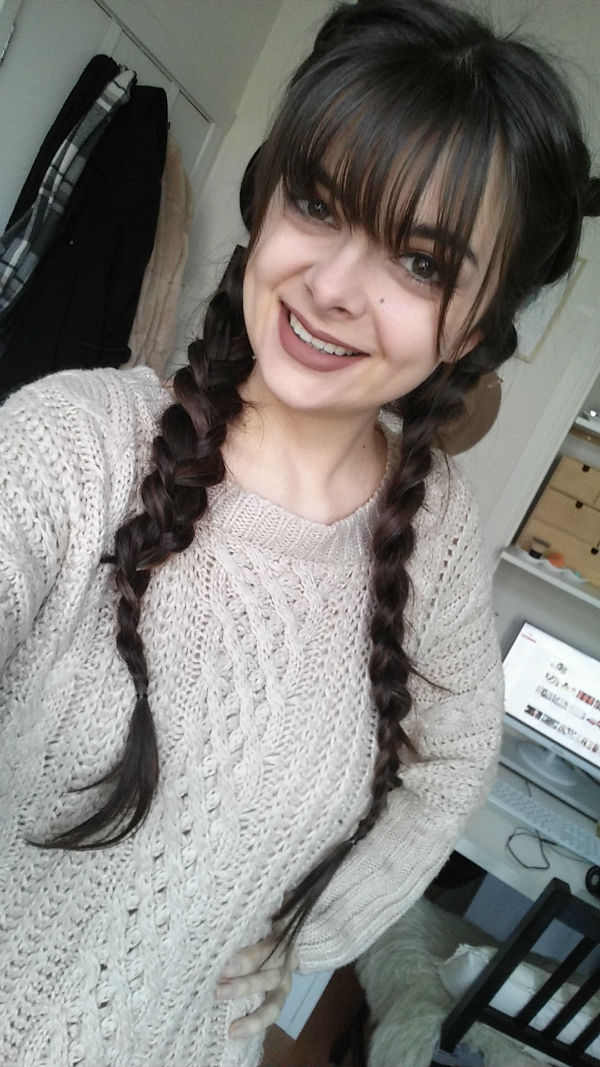 More video filming and editing!
In the evening my friends came over for Dungeons & Dragons. Robbert was cooking this night but I took care of dessert, serving my carrot cake. I made a frosting of vegan cream cheese (dear god that stuff is expensive! I'll have to make my own next time) and it was delicious. Yum yum!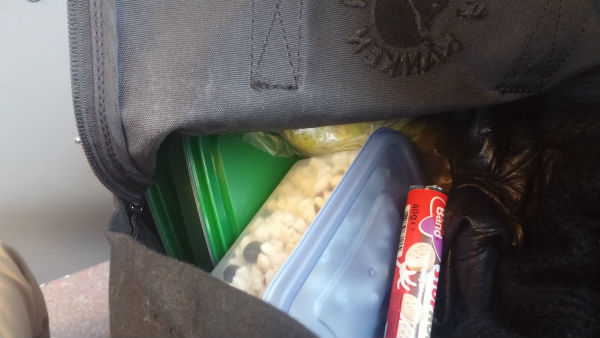 Next morning was my birthday! We celebrated my 24th in the Efteling. I filled up my backpack with loads of snacks, and off we went!
Yeeeees! The Efteling is my favourite place on earth and I was overjoyed to be back. In case you don't know: the Efteling is a fairytale-themed amusement park in the south of the Netherlands. They have rollercoasters and all but the park is most famous for their dark-rides and fairytale forest. Highly recommend going there if you ever get the chance!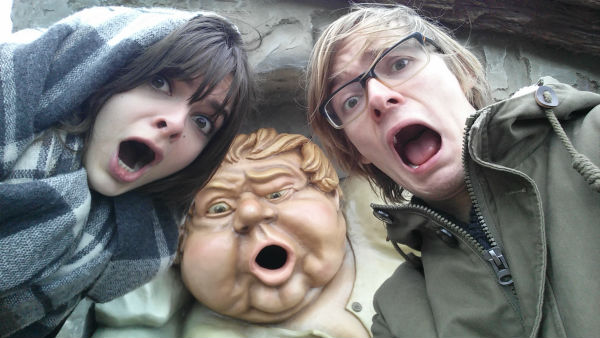 This guy is a bin and one of the most iconic things in the Efteling. There's a little guy above him shouting "paper here!" and when you put something in this one's mouth, he'll say thank you. It's an awesome creative way to encourage people (mostly kids) to throw their rubbish in the bin.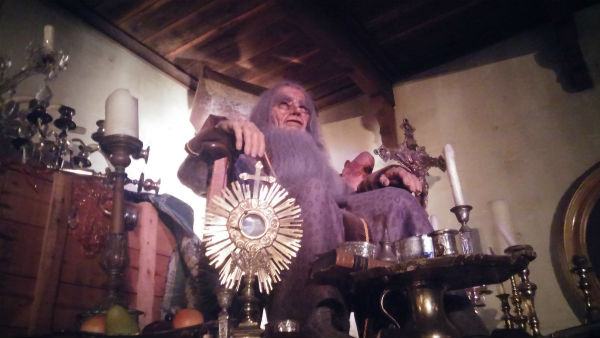 The weather was quite bad so there was barely anyone in the park. We could go on any ride we wanted to straight away, without ever waiting in line. It was awesome.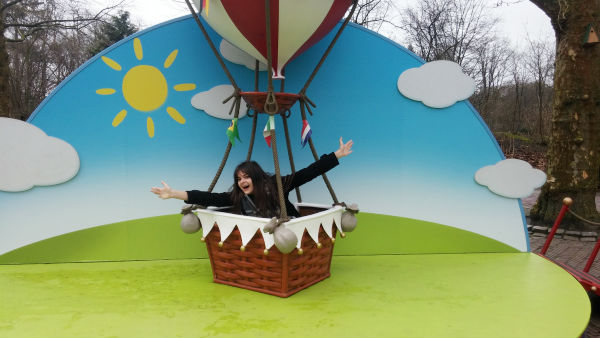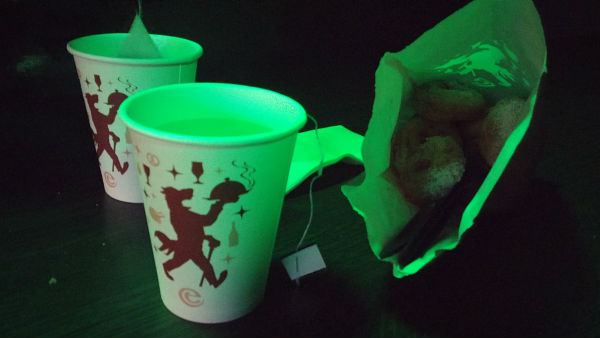 When it started raining really badly we got ourselves a bag of mini doughnuts and a cup of tea and sat down inside for a bit. The guy at the doughnut stand was so nice, we had a little chat with him and he gave us extra doughnuts, haha!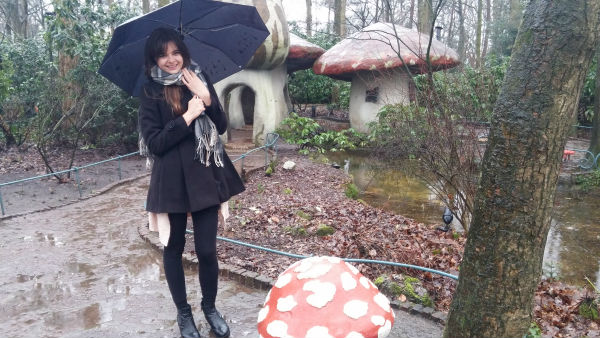 When we realised it wasn't going to stop raining we just headed over into the fairytale forest. The rain doesn't actually make it less fun at all! There was barely anyone there again so we could roam freely and see everything we wanted to.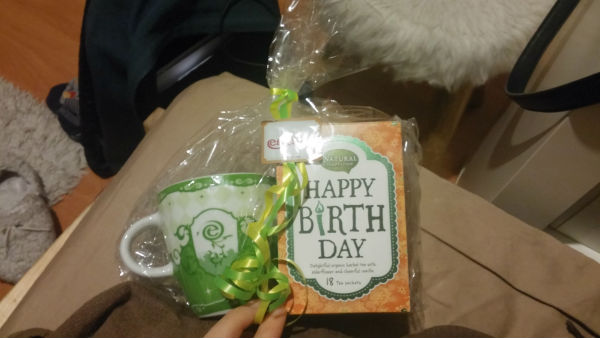 In one of the shops Robbert got me this tea & mug gift set. I love it! The tea is a delicious herbal blend.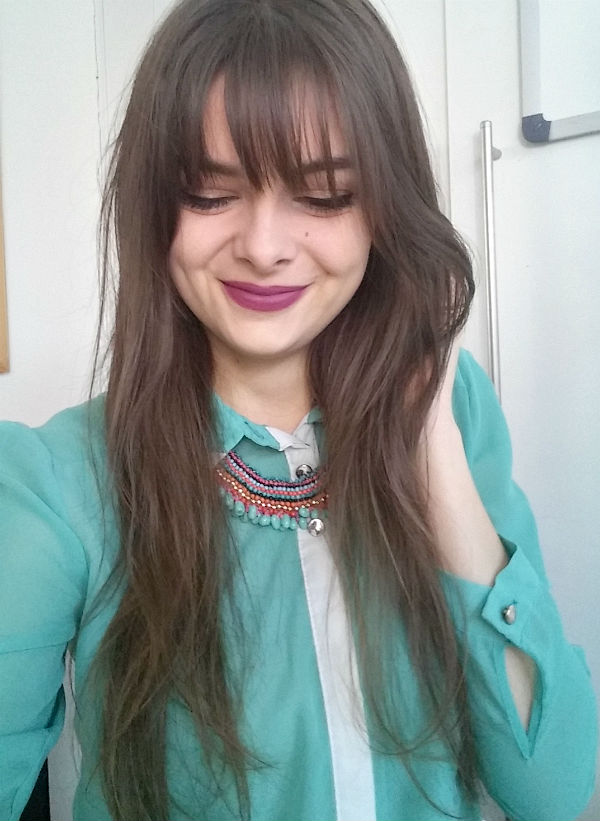 Next day I got ready for the l'Oréal Colorista launch party. The dresscode was colour so I put on my most colourful blouse and a purple lipstick.
I filmed two videos, had a little snack, and headed over to Amsterdam.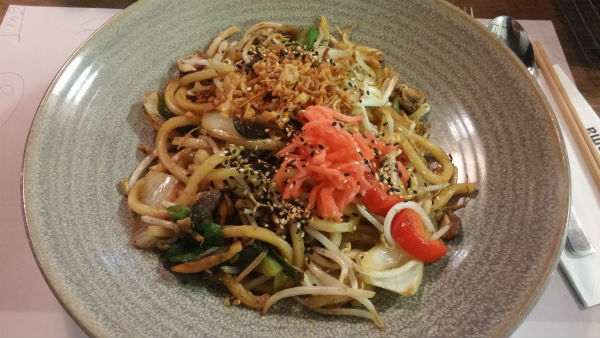 I met my friend at Wagamama's for a quick dinner before going to the party. I had this delicious veggie pad thai.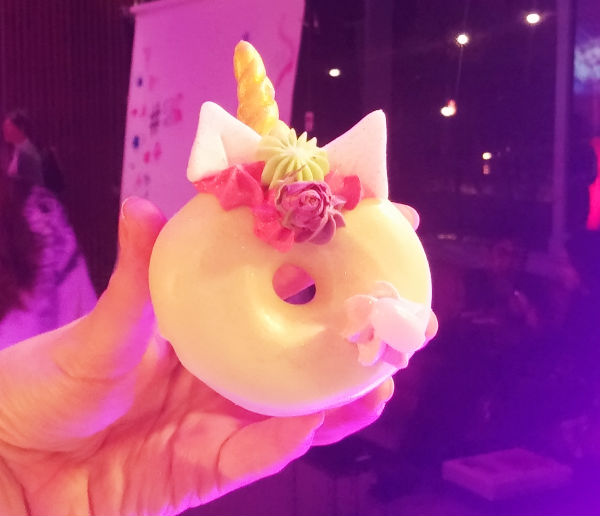 The party was fun! I ran into some familiar faces, and we got to try out the new Colorista products.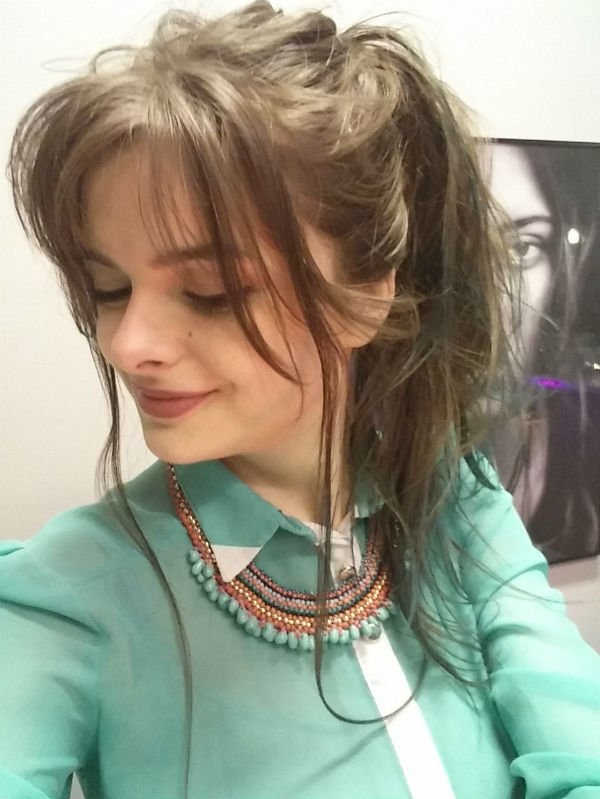 If you look very closely you can see some blue in my hair, haha! The spray works well, but the lighting was quite bad over there and you can't really see it against my blue blouse. They gave me some of the sprays and temporary dyes to try at home so you should see me with coloured hair soon 🙂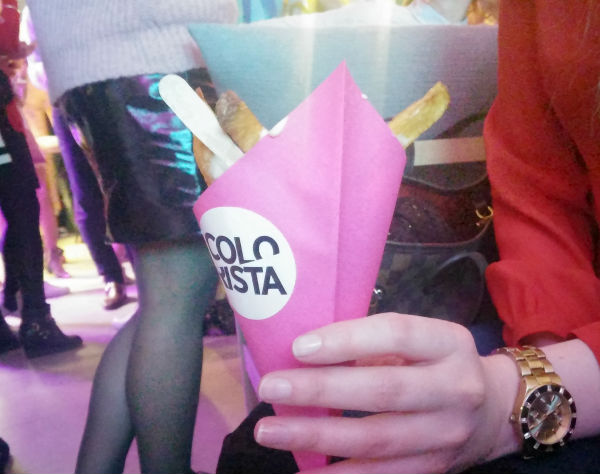 They handed out fresh french fries during the presentation, yum!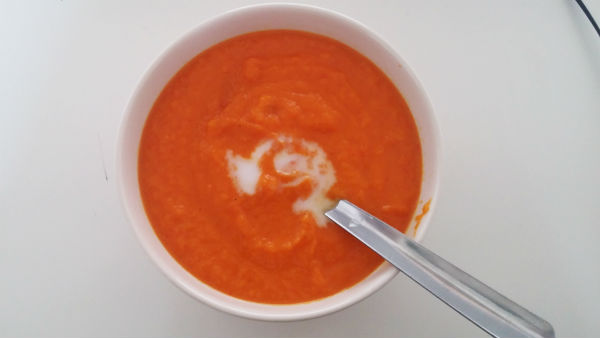 Next day I made a soup out of all of my leftover carrots. It's my ginger coconut carrot soup with a sweet red pepper added in.
I did some more filming and editing before heading over to my parents' house, and then Robbert's the next day.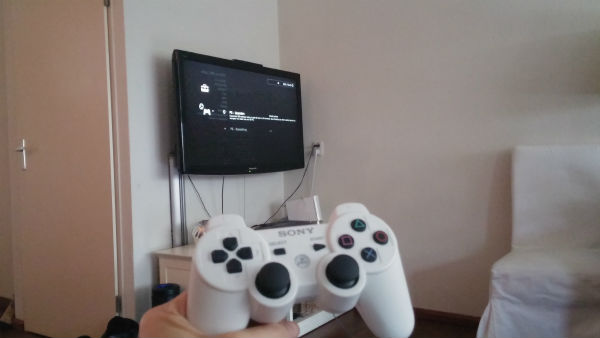 I spent most of the weekend at Robbert's. I tried to play Call of Duty with his brother but I was terrible at it, hahaha!
Hope you've had a great week as well!