Vegan Snert | Dutch Pea Soup
There aren't many meaty things I miss eating, but there are a few and traditional Dutch pea soup is one of them. Pork is the first animal product I cut out of my diet years ago, and as this soup generally contains a lot of it, I haven't had it in a really long time. Pea soup is delicious though; it's warm, filling, proper comfort food. It's traditionally strongly associated with winter and ice skating and certain social situations over here, and I've found myself longingly looking at other people's bowls on numerous occasions. Now I've decided it's enough. I've always thought "snert", as we call it, would be super hard and time-consuming to make and I wasn't sure how it would taste without the meat, but now that I've finally done it I have to say it's not as complicated as I thought at all and it's well worth the effort. Welcome back in my life, beloved snert!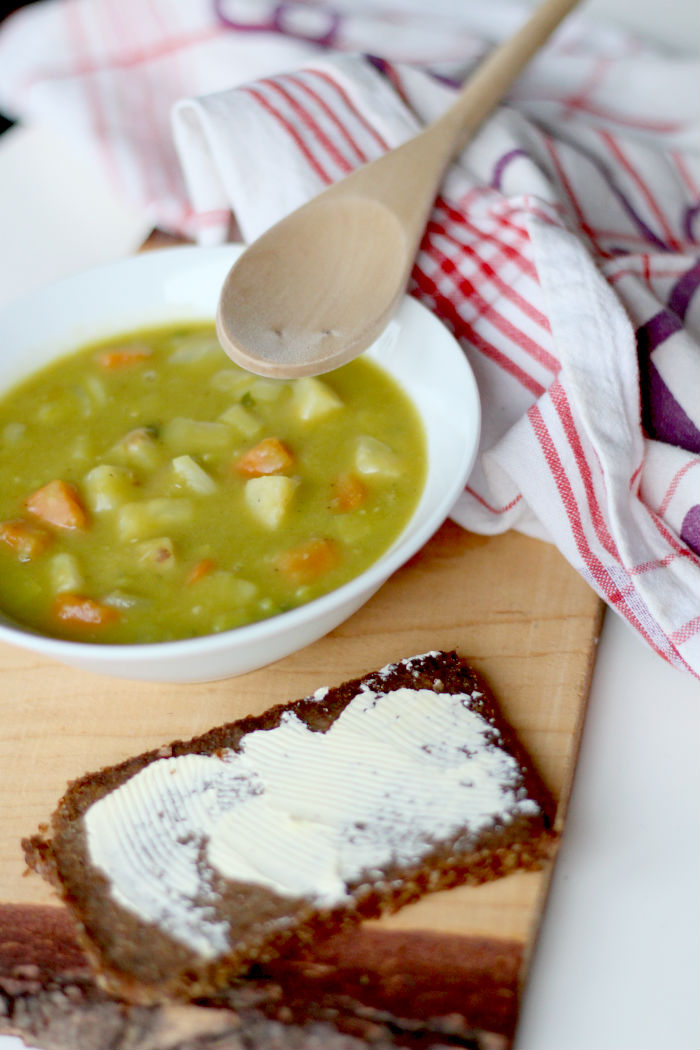 Ingredients
200g dried split peas
1 leek
2 carrots
1/2 knob celery
1 onion
1 bay leaf
Small handful of celery leaves
Salt & pepper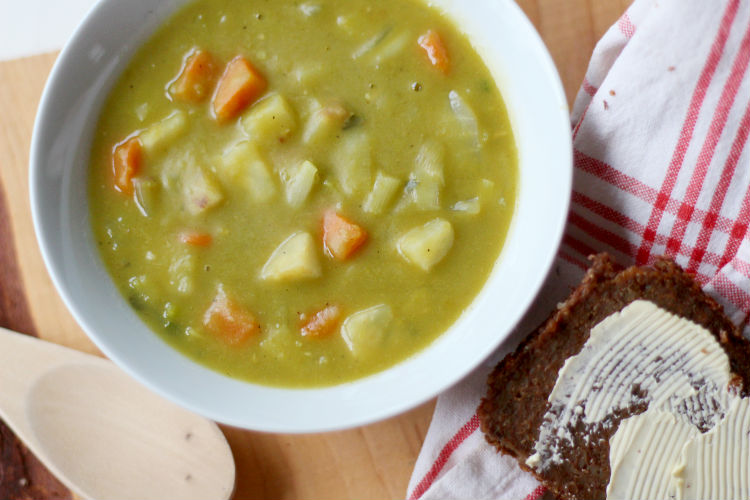 In a large pot, add 1,2l of water, the split peas and the bay leaf. Bring to a boil and scoop the foam off the top as it forms. Reduce to a low heat and let cook for 60 minutes with the lid on. Stir occasionally so the soup doesn't stick to the pot.
Meanwhile, cut your root vegetables, leek and onion into small cubes, and finely chop the celery leaves. After the peas have cooked for 60 minutes, add all the remaining ingredients and cook for another 30 minutes with the lid on. Add salt & pepper to taste.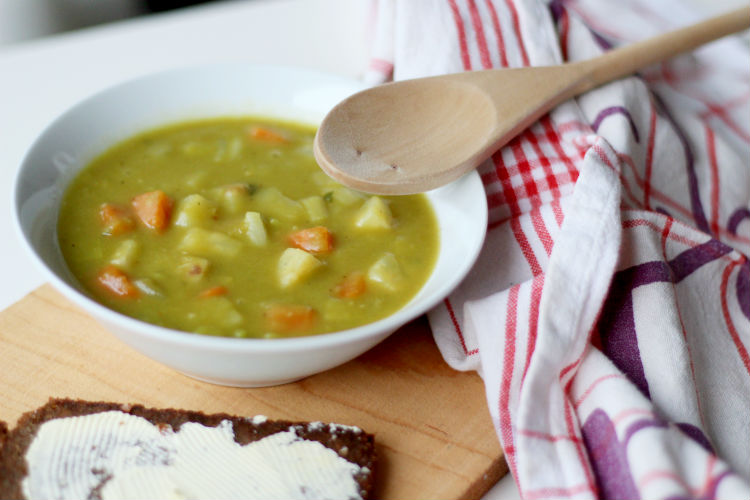 The soup thickens with time; it's recommended you make it the day before and leave it to rest overnight. Snert traditionally contains smoked sausage; smoked tofu is a nice alternative, the smoky flavour works really well. Just cut it into cubes and add them to the soup for the last 10 minutes of cooking. You could also add a diced potato with the other vegetables, to give the soup even more body.
The soup is traditionally served with bacon on a slice of Frysian rye bread; a very dense, thinly sliced loaf. I like to have mine with a layer of veggie butter.
Mind you, this is Dutch cuisine we're talking about. Don't expect an explosion of flavour in your mouth 🙂 If you're so inclined, the soup can be spiced up nicely with a bit of curry powder and/or a chilli pepper.
Enjoy!