Skiing Holiday | Loepsie's Life
Happy Monday everybody! I came home yesterday in the afternoon, and woke up this morning to find out that spring has come to the Netherlands. I'm so excited! Give me all the sunshine! But first, let's take a look at my last winter experience of the year. I spent a week in Austria, skiing!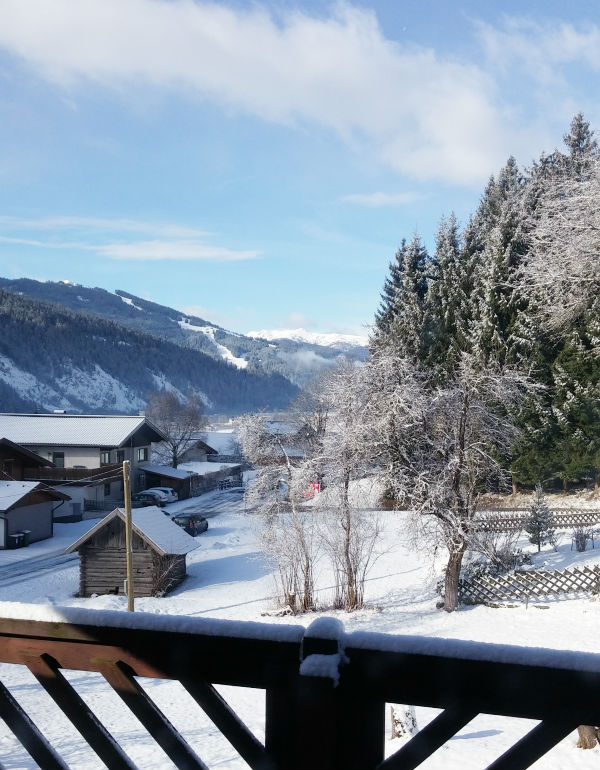 When we arrived on Saturday, it was super warm in Austria. It was over 10 degrees and there was barely any snow to be seen! Next morning though, we woke up to this winter wonderland. Isn't this just the most beautiful view? We rented a little chalet on a hill and this is what we saw out the window. I could get used to this.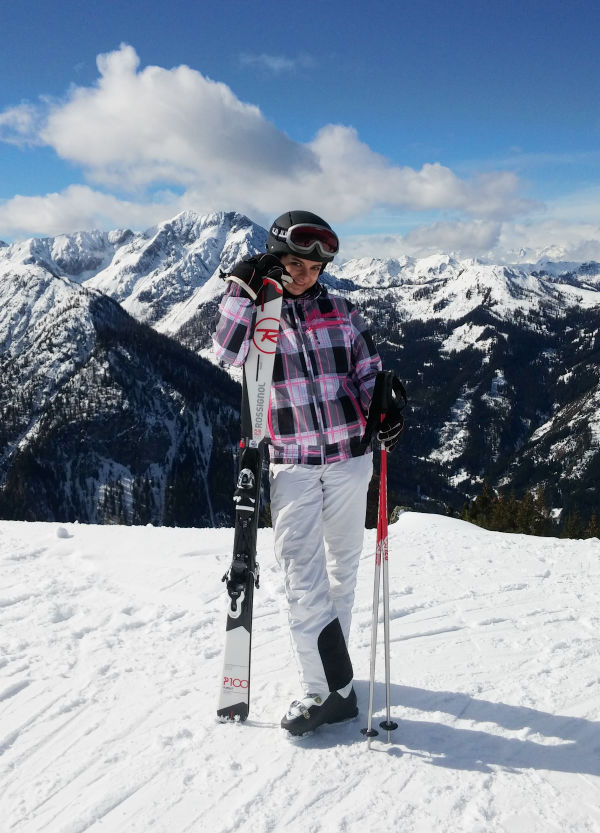 We rented skis right away and headed up to the slopes! We got lucky and had absolutely amazing weather some days.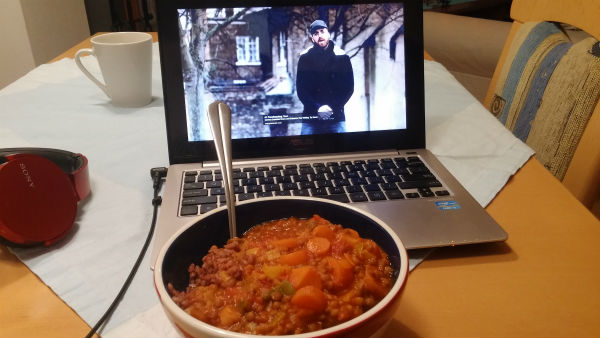 In the evening, I used all the ingredients I'd bought and made a gigantic portion of curry & rice. I froze all the leftovers and enjoyed them throughout the week.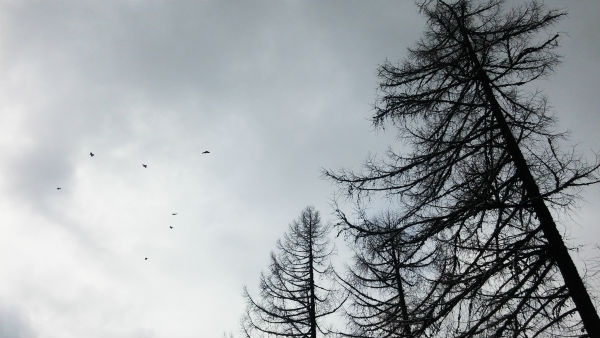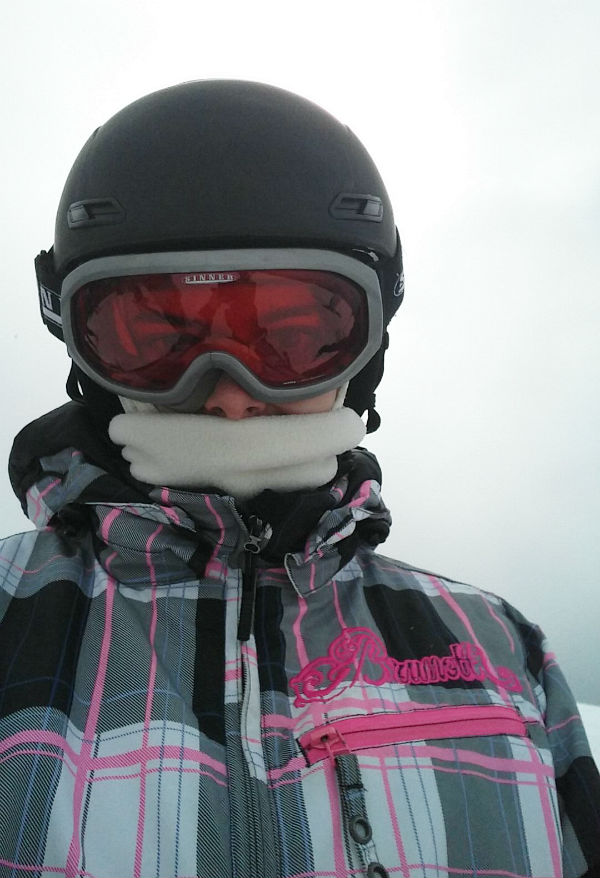 Next day was really gloomy and foggy. We still went out though!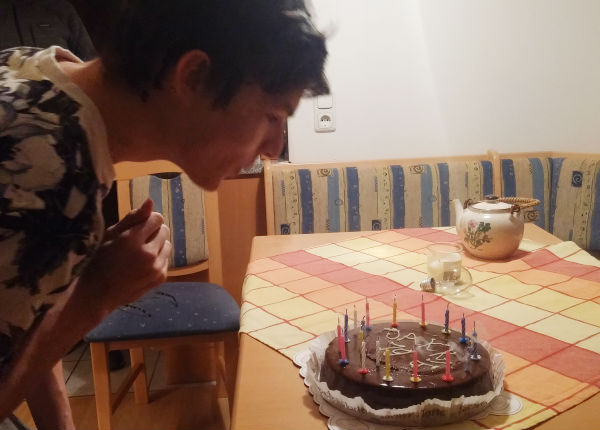 My brother turned 19 recently so we had a little birthday celebration for him. We got a Sachertorte, which was delicious as ever.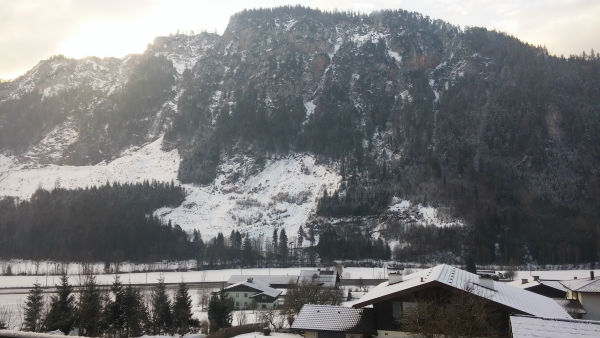 Every day the snow would melt away, and then we'd wake up to a fresh layer in the morning.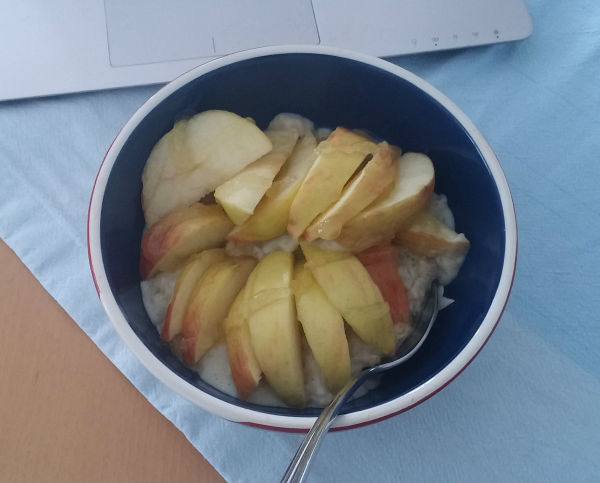 Breakfast! Oatmeal with soy milk and apple.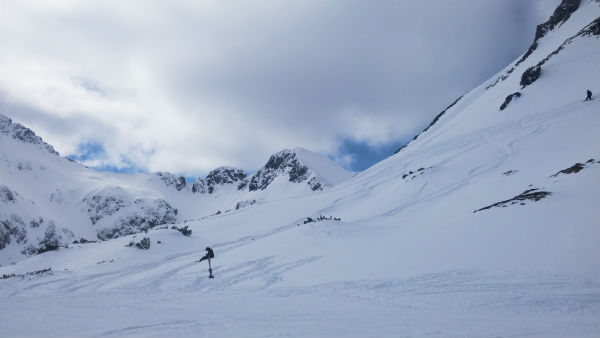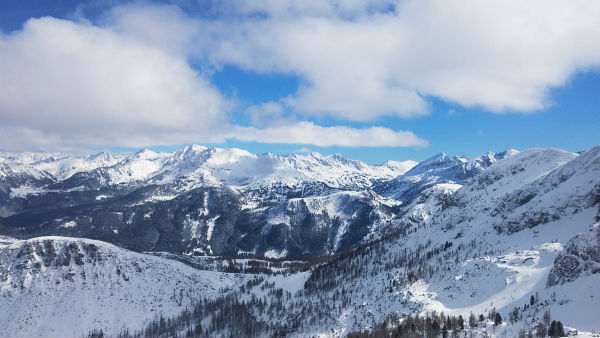 Our second-to-last day of skiing was the most beautiful one. We stayed out until the sun went down, since the weather was so nice! I can't get enough of these mountain views. I wish we had mountains a bit closer to home.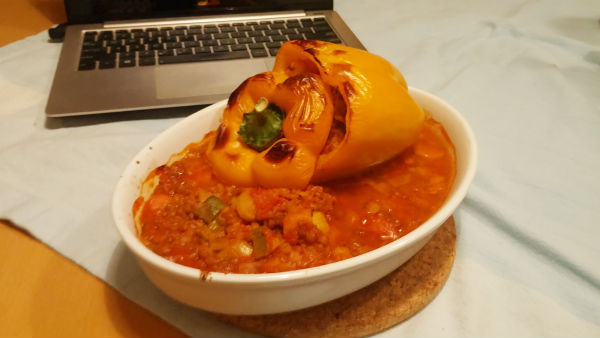 Stuffed pepper with curry for dinner! We went out to eat a lot, but I stayed home and ate my own food a few times to make sure I'd get all my nutrients in. It's hard to find good, nutritious veggie food out here in restaurants!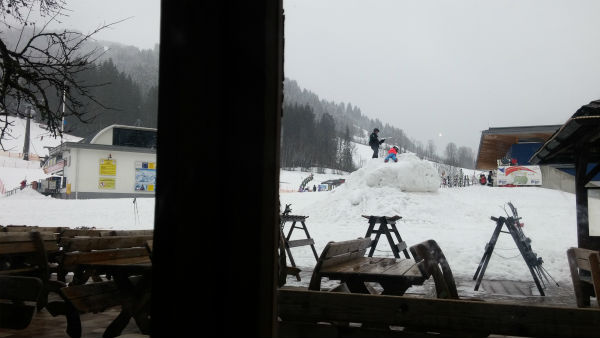 The next two days the weather was so bad, we just gave up on skiing. It kept raining and the wind was blowing and it was super foggy, no fun at all.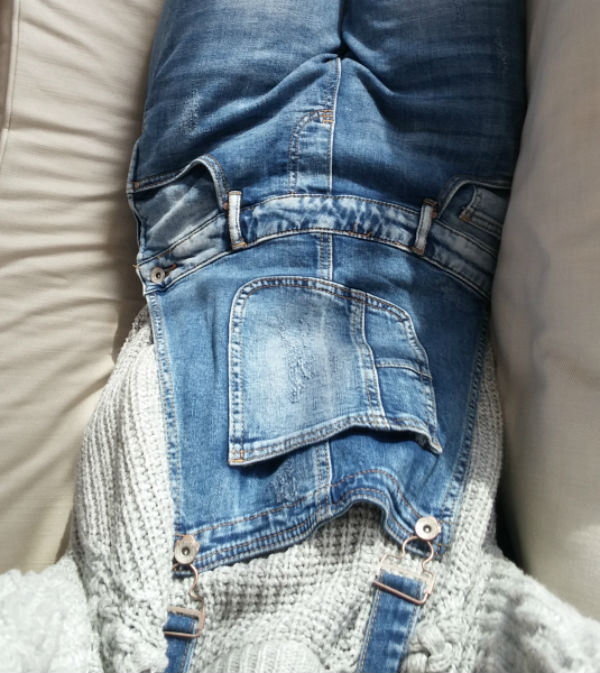 We headed into the town and did a bit of shopping instead! You'll see what I got in outfit posts soon, but one of the items I got are these dungarees. I'd tried on a pair last year but thought they looked too childish on me. These look a lot better and I'm really happy with them!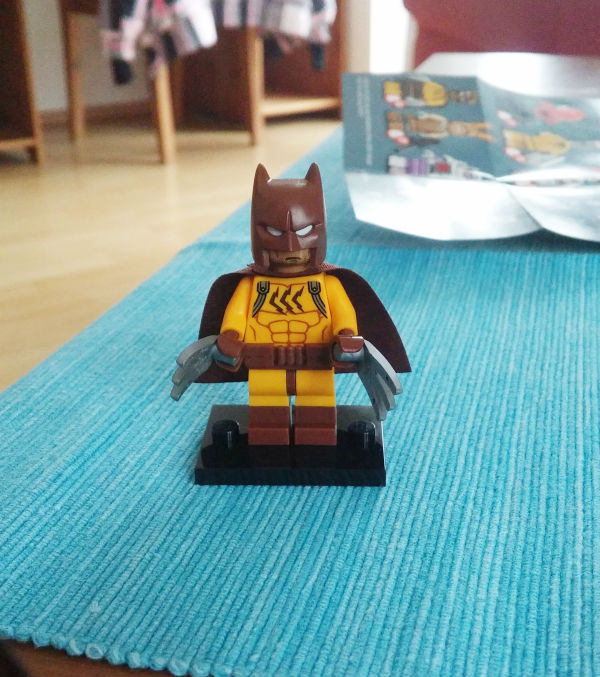 I also got a Lego Batman packet, with a Lego Batman Movie figurine inside. You couldn't see which one you'd get so it was a bit of a gamble, but I ended up with Wolverine which I'm absolutely ok with, haha!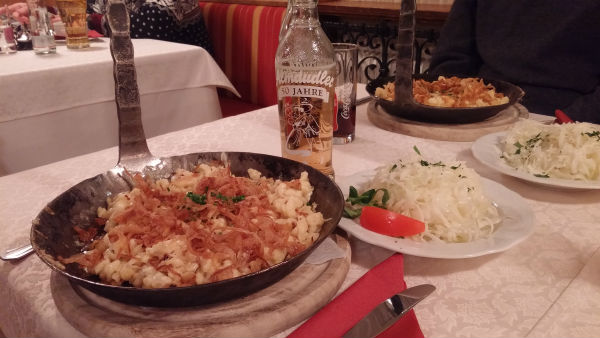 A very Austrian dinner.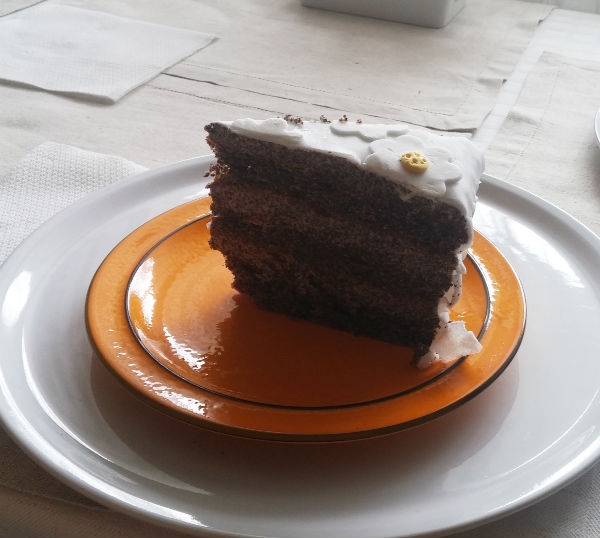 Next day we headed over to Slovakia to visit our grandparents. It was so nice to see them again! My grandma made this amazing, delicious poppy seed cake.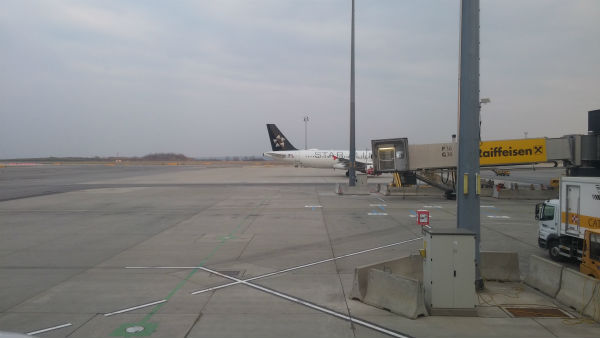 We stayed in Slovakia for about 24 hours, then it was time to leave again. Off home to the Netherlands!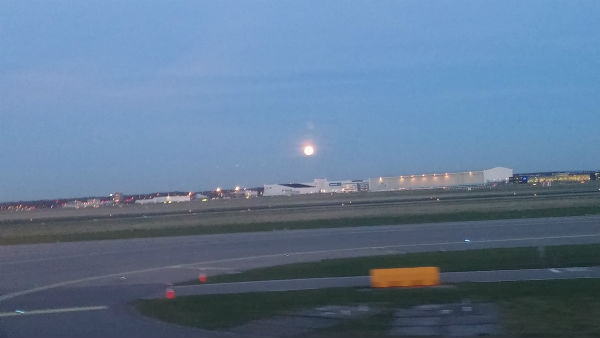 When we landed, there was a gigantic red full moon in the sky. So beautiful!
We got home in the evening and a massive cuddling session with the ratties followed 🙂
And now it's back to normal life! I'm always excited to get back to work after a holiday, and I got some ideas during this one which I'm excited to tackle. I hope you've had an amazing week!