Barefoot Midsummer Wedding | Loepsie's Life
Happy Monday once again, my lovely readers! I hope your week has been wonderful. We've had another heatwave in the Netherlands which was lovely, in fact, but sadly went away again by the weekend. I've had a very quiet week, besides the fact that a good friend of mine got married. For some reason I kind of failed to take photos all week, so it's going to be a shorter diary this time, I'm afraid. I blame the heat 🙂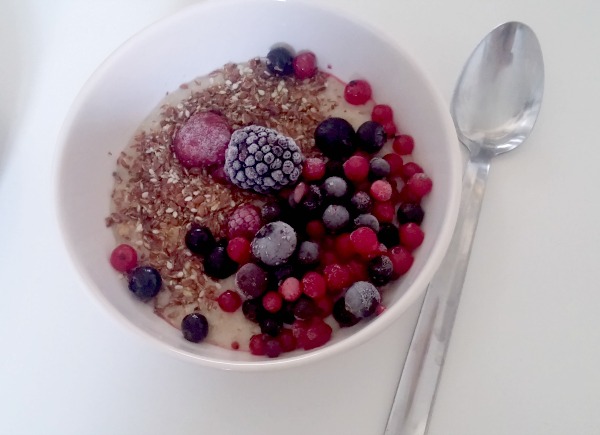 Oatmeal with line seeds and frozen berries for breakfast on Tuesday morning! A perfect start to a productive day.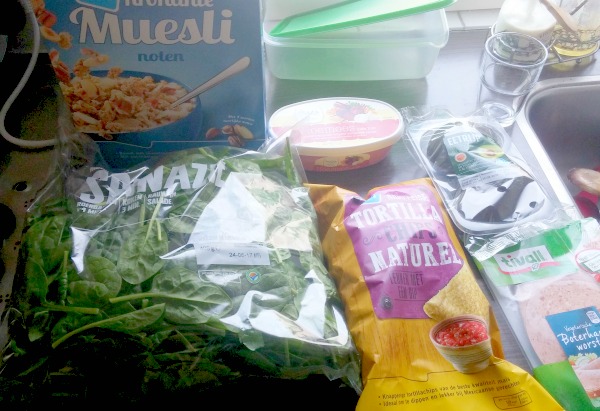 A smaller grocery haul this week. I got muesli, beetroot hummus, avocado, spinach, tortilla chips and veggie deli meat.
I did a bunch of house work, finally put away the Christmas tea that was still on display and thoroughly cleaned the kitchen. Then I wrote some blog posts, took photos for a recipe that'll be up this week, and shot and edited this video:
In the afternoon Robbert came over and we started watching the new season of Orange is the New Black.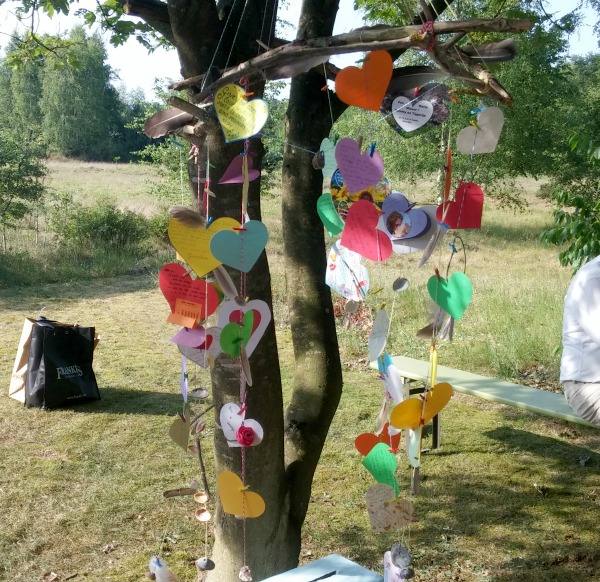 The next day was a special one: one of my good friends from university got married! She and her husband are very free spirited people so it was a lovely outdoor barefoot wedding on midsummer's day. There was music, great veggie food and lots of lovely people. It was a wonderful day and I wish them all the happiness in the world!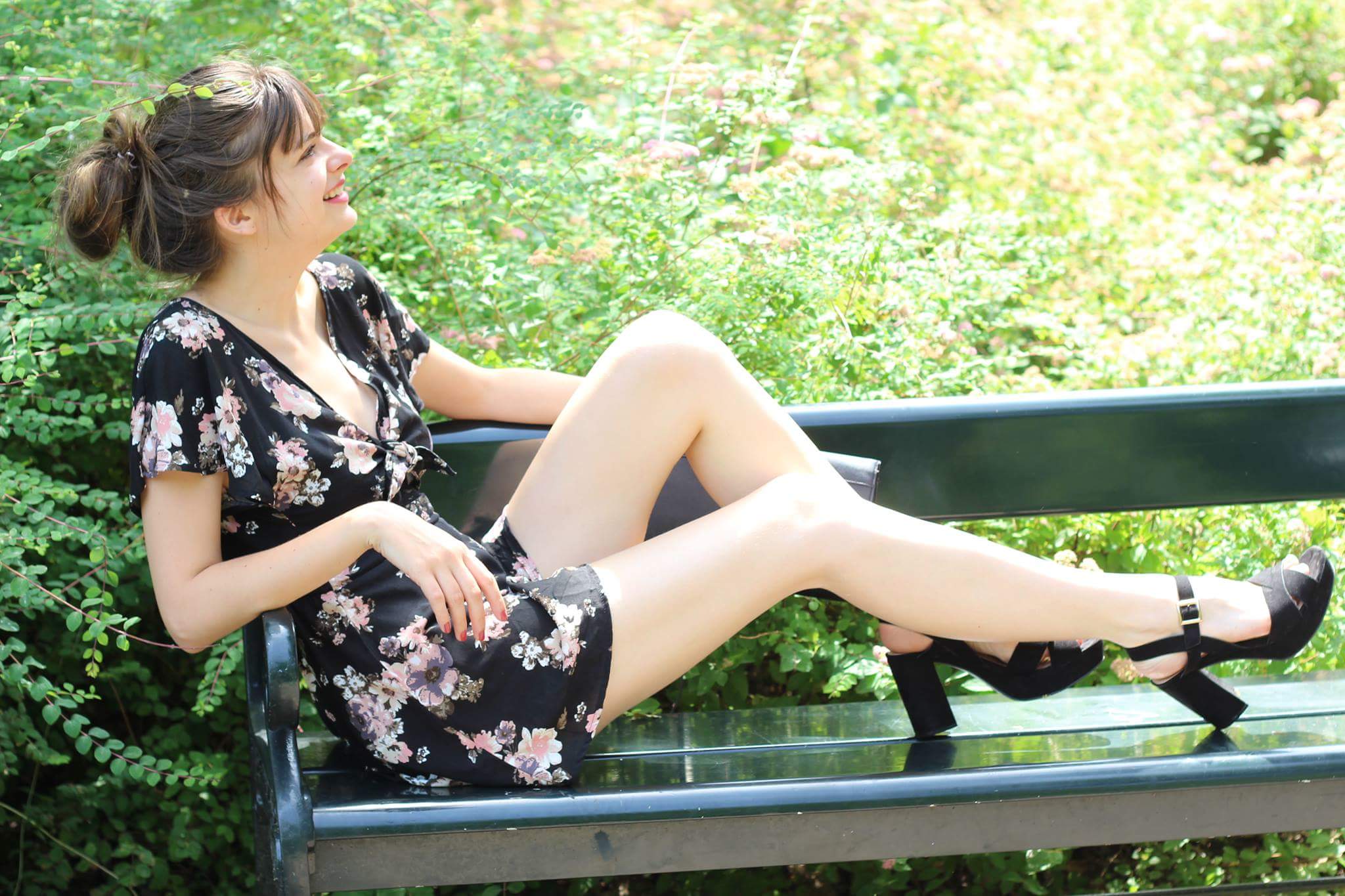 Next day I headed to the city to get some household items, and I filmed and edited a video for my Dutch channel. Robbert and I went out to take some photos for an outfit post, featuring my new favourite playsuit and the best shoes in the world. That post will be up very soon too 🙂
I'm still playing around with overnight oats, trying to find a recipe that works for me. I got this lidded jar especially for making overnight oats in, it's the perfect size. However, I still haven't found a recipe I like. I might just have to draw the conclusion soon that overnight oats aren't for me 🙂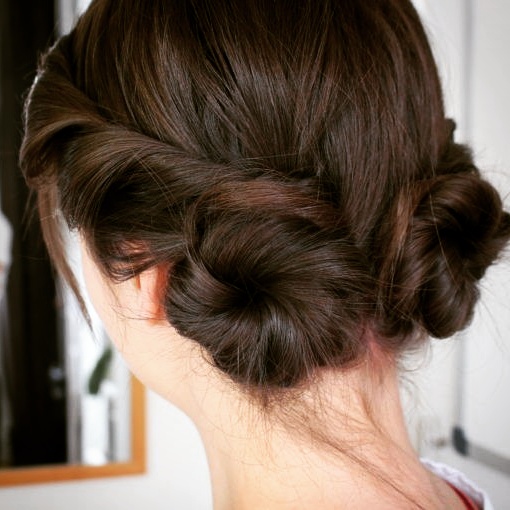 Robbert left for work in the morning and I filmed and edited this hair tutorial. I nearly melted away under the studio lights while filming. I'm glad you can't see any sweaty spots in the video, haha!
On Saturday I went to the scouting to plan our summer camp a bit more. We're going to Schotland to walk part of the West Highland Way and visit Edinburgh for a few days, and I'm ridiculously excited about it. Everything's been booked now so we're all ready to go, we just need to figure out what exactly we're going to do while we're in the city. I can't wait!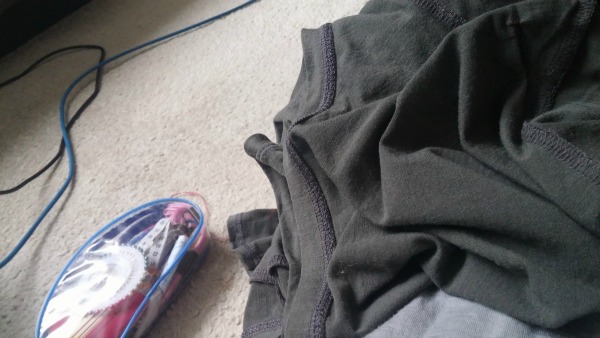 Since I'm so excited about the trip, I've been doing a lot of research on how to prepare for a trekking trip (more specifically a WHW one), and the consensus seems to be that you should wear merino wool or synthetic materials. Merino wool is supposed to keep you cool when it's hot and warm when it's cold, it dries quickly and you can wear it a few times before it starts to smell. I didn't want to buy any merino wool clothing so I was preparing for synthetics, but then I remembered I had some older items that my grandma gave me a few years back. I found two sweaters that will be perfect! One of them has moth holes in it though, so I tried to repair those. Not sure I actually made it better but hey, it's a nature trek, the squirrels won't mind if my sweater looks funny 🙂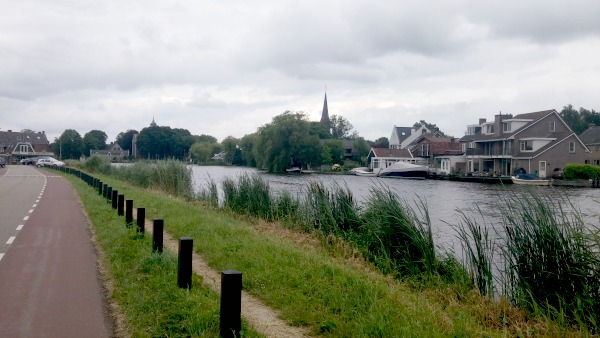 On Sunday I headed over to Robbert's house to spend some time there, and that was the end of my week.
A nice and quiet few days, finally. I was so ready to head into calmer waters. This week is going to be really relaxed as well and a bit cooler luckily, so I'm hoping to get a lot of work done. Have a wonderful week everybody!