Katie's Carrot Cake | Recipe
Believe it or not, I've been on a successful baking streak. As comfortable as I feel with pots and pans and vegetables, unfortunately I'm a terrible baker. I'm a very "pinch of this, bit of that" type of cook, and that just doesn't work in baking. Pair that with a less-than-optimal oven, and you've got yourself heaps of black cakes with raw centres. Every now and then however, I run into a baking recipe that for some reason just works. There is one blog in particular where I nearly always succeed when I try one of the recipes: Chocolate Covered Katie. I've been following her blog for a few years now as her recipes are all vegan, healthy (compared to traditional recipes) and easy.
When my birthday came around and I wanted to treat my guests to some homemade cake, Chocolate Covered Katie is who I turned to. I decided to give her Healthy Carrot Cake a go, and it was a huge success. It's moist, sweet, delicious… Just perfect. Definitely give this one a go if you're looking for a healthy-ish vegan homemade treat!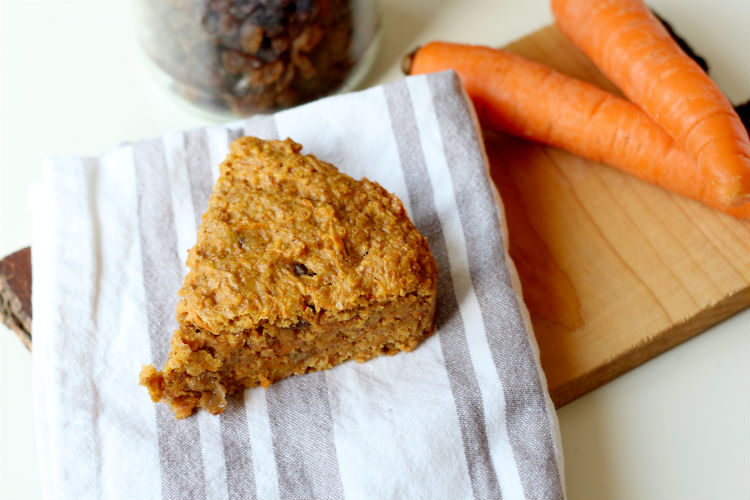 Ingredients
1 packed cup shredded carrot
1/2 cup apple sauce
1/3 cup oil
2 tsp vinegar
2 tsp vanilla extract
1 1/2 cup flour
1/2 tsp baking soda
3/4 tsp salt
1 tsp cinnamon
1/3 cup sugar
1/2 cup raisins
Small handful chopped walnuts
Makes 8 servings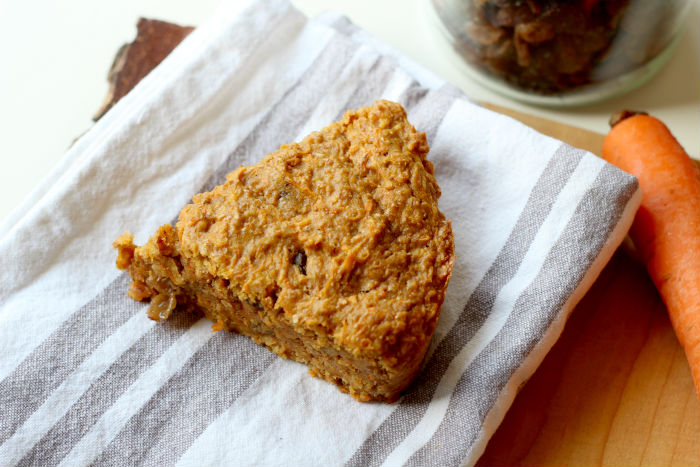 Pre-heat the oven to 170°C. Grease a round 20 cm baking tin.
Combine the wet ingredients (first 5) in a mixing bowl, and let sit for at least 10 minutes. In a separate bowl, mix together the remaining ingredients. pour together the wet and dry ingredients and stir until combined. Don't overmix!
Pour the mixture into the greased pan and smooth the top. Bake in the pre-heated oven for 30 minutes, or until a toothpick inserted into the centre of the carrot cake comes out clean.
I've slightly simplified the recipe (I can't help it, sorry). Check out the original on Katie's blog for possible substitutions, or if you need any additional info!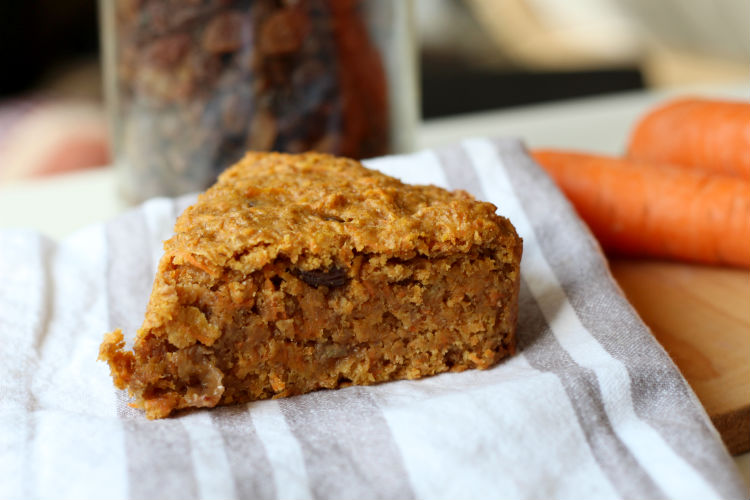 I've made this carrot cake twice now and it's a hit every time. I actually think I might just make it again next week, since it's so easy to make and so delicious. It's definitely encouraged me to bake more, and I really hope you'll enjoy it as much as I do. Happy baking!