Rain, Rain And More Rain | Loepsie's Life
Happy Monday my lovely readers! I'm happy to report I'm finally feeling better and the sniffling has almost gone away. This past week I still suffered from the cold and was a bit drowsy, but I survived a pretty eventful week just fine. Eventful for me, that is, haha! You know me, I like things nice and quiet 🙂
Let's take a look at everything I was up to last week.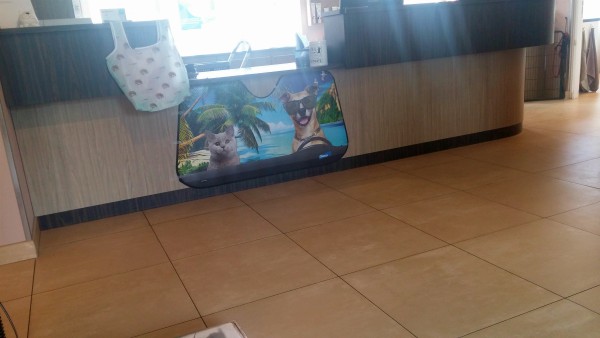 On Monday morning I headed to the vet to get some medicine for Penpingion, who's been sneezing again. The ratties are doing great in general by the way, especially considering their age. They're turning two in December already 🙂 In case you were wondering by the way, yes, the rats are coming to Amsterdam with Robbert and me when we move!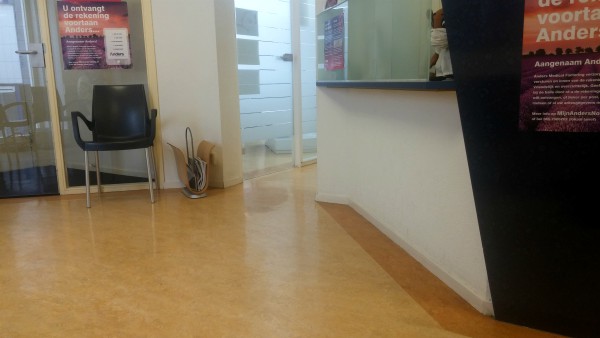 Afterwards it was time to take care of my own health. I had a check-up scheduled at the dentist, and luckily all was well. He took a periodic X-ray and apparently I have a wisdom tooth coming through. It's not giving me any trouble (yet) so we've decided to leave it in until we can tell where it's going.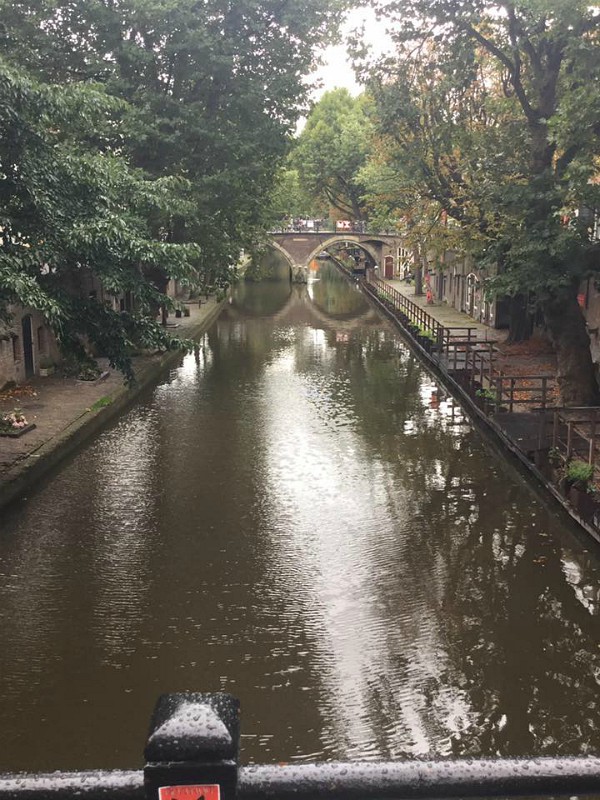 After the dentists appointment I headed to Utrecht. My friends from Dublin came over and I was really excited to meet up with them and catch up over some tea!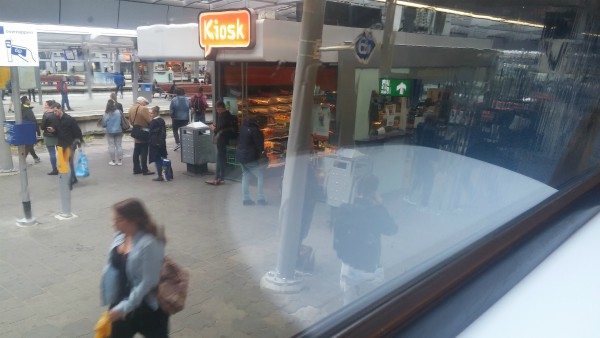 It was great to see them, but I couldn't stay long. I traveled back to my parents' town for the first dance class after summer break, and then back to Utrecht again. It was one of those days that feels like an entire week, haha!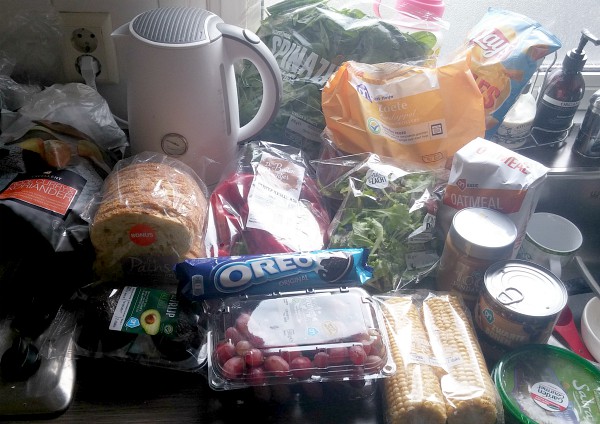 Tuesday morning, grocery haul! This week I bought avocados, bread, curry & coriander flavoured crisps (which were surprisingly tasty), peppers, oreos, grapes, spinach, more crisps, sweet potato, lettuce, oats, peanut butter, black beans, corn and hummus.
I thoroughly cleaned the house (bye, germs!) and decided it was time to take my sweaters out of storage and put my flowy summer dresses away. I filmed the process and made a little autumnal wardrobe re-organisation video:
Even though the weather has been absolutely terrible and probably will be for a long time, I'm actually really excited for autumn. I'm already planning some fun videos for Halloween!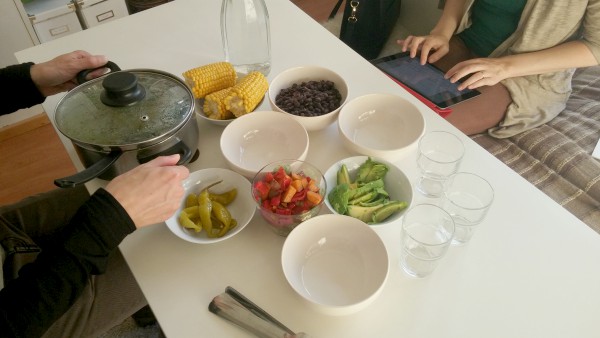 After filming I got started on dinner. My friends came over for Dungeons & Dragons and I made Tex Mex bowls. It was our first D&D session after summer break as well and I'm really excited to get started again!
The next few days are all a blur in my memory. The weather was dreary, I didn't leave the house at all, and I spent a lot of time working. Boring days. I updated my bookkeeping, and I have to say it feels really nice to have all my finances organised. I need to do it more often though, so that the task doens't become so overwhelming.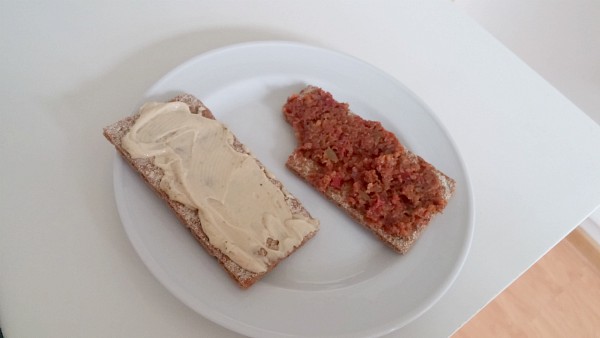 A cracker with hummus and one with tapenade for a snack!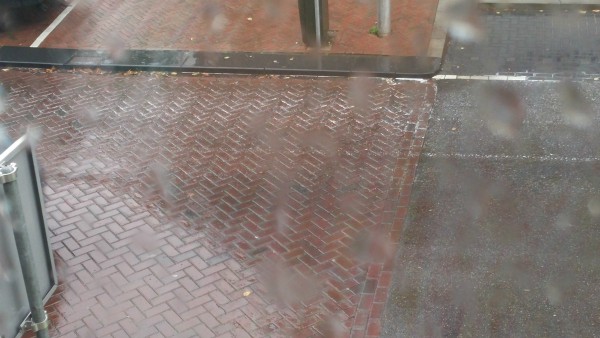 Rain all day every day. Positive side: overcast weather provides the best lighting for videos and photos 🙂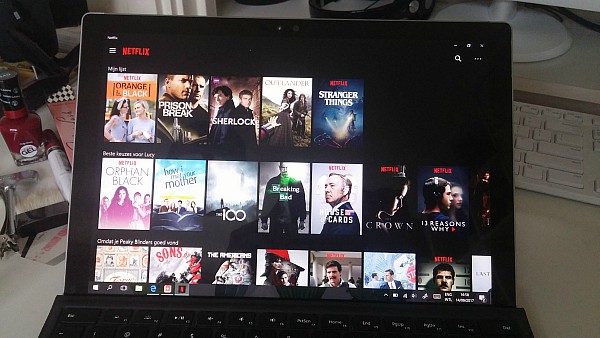 Robbert and I got a Netflix account! I honestly can't see why we haven't gotten one sooner, so far it's really worth the money. We've started watching Marvel's Daredevil. We watched Iron Fist before this and I really didn't like that (couldn't stand the main character), but Daredevil looks much better so I'm good. We've already seen Jessica Jones and Luke Cage so we can start watching The Defenders after this, which features all four characters. By the way, looking at the recommendations Netflix has for me, I'll never want for something to watch again. So-many-good-things!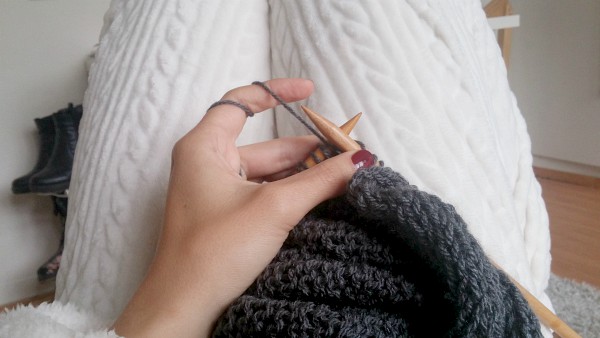 At the end of the day I changed into my onesie and took some me-time knitting and listening to music. I still knit and crochet occasionally, but it's something I'd like to start doing more often again. I used to be at it all the time!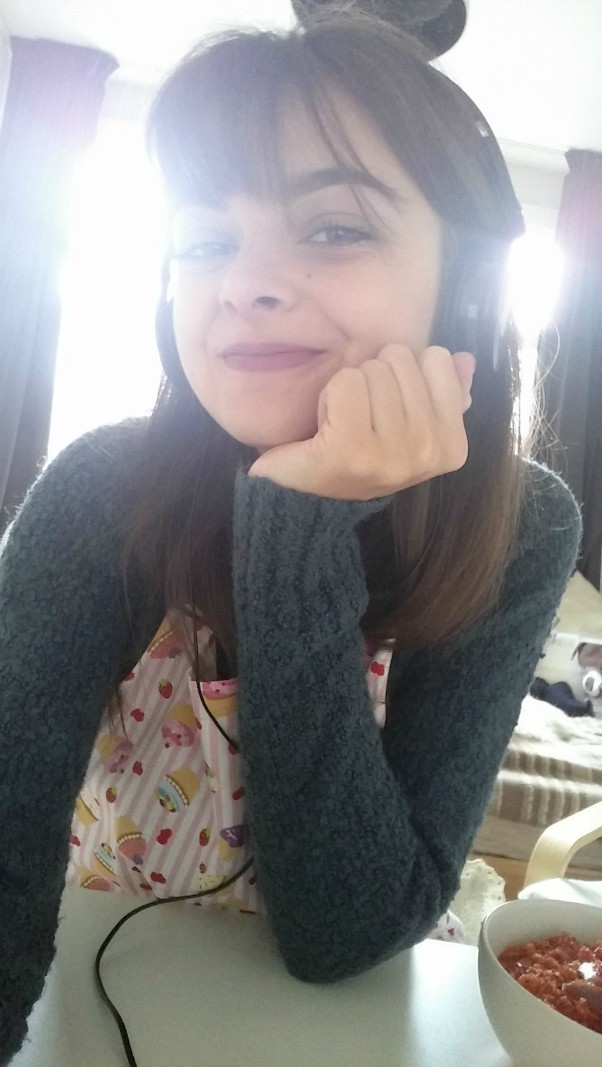 Filming, editing, writing…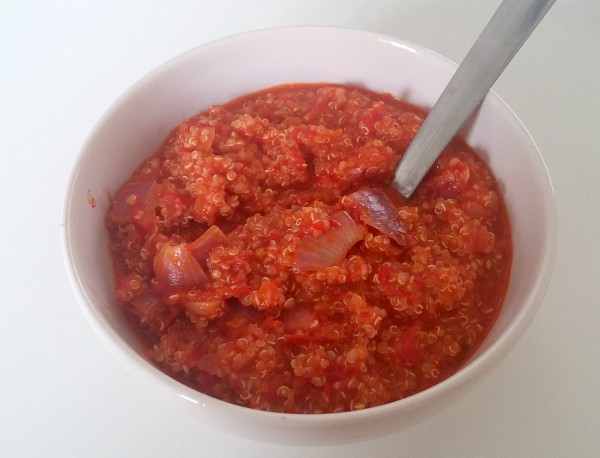 And quinoa with red pepper sauce for lunch! I had a bunch of peppers left over in the fridge, so I cooked them with an onion, some garlic cloves, and a spoonful of sambal. Then I roughly blended everything up and mixed it with some leftover quinoa. It was super simple but really delicious!
On Friday afternoon I went to my parents' town, and to the scouting in the evening. In a few weeks I'll be taking over the oldest kids' (teens, really) group for a month and a half while their leader is on holiday, so I went there tonight to meet the teens and plan some activities for when I'll be there.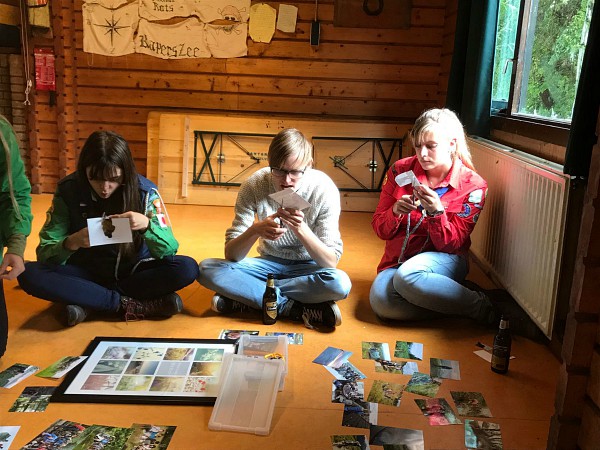 On Saturday I went there again, with my own adult group this time. We planned out all of our activities for the year and made photo collages of our summer camp in Scotland. We try to do this every year and then hang the collages in the clubhouse 🙂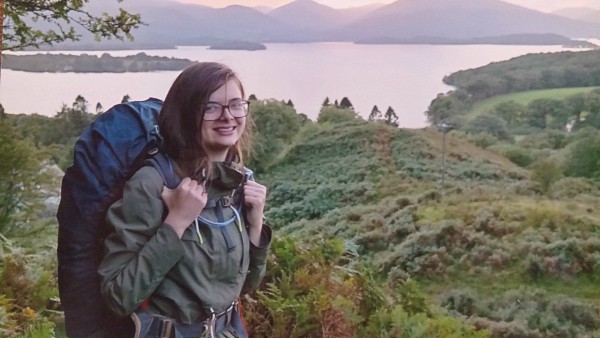 This is probably my favourite photo out of the lot. Look at that sunset!
On Sunday, Robbert and I went to IKEA to look at some furniture for the new house. We haven't bought anything yet but I like to browse and imagine how everything will look in the apartment, haha 🙂 We have our eyes on some pieces already!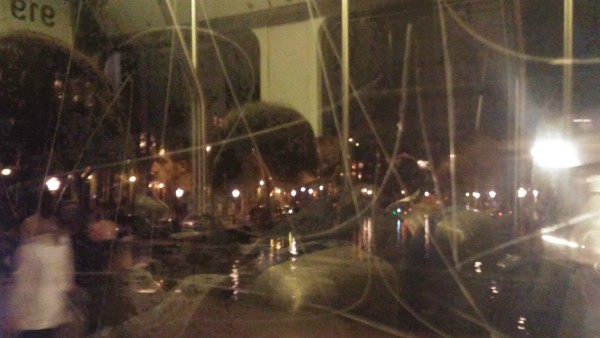 In the evening I headed to Amsterdam with my mum.
We went to see Tulip Fever in the cinema! It's a costume drama set in Golden Age Amsterdam. The storyline was a little weak in my opinion, but the visuals were stunning and the costumes were amazing. It was nice.
And that marked the end of my week! I hope you all have a great week ahead of you 🙂