A Concert & A Camp | Loepsie's Life
Happy Monday to you! I'm glad to report I've seen the sun again. It's beautiful as ever. I've got a bunch of photos to share with you from last week, so let's take a look at what I've been up to!

I got some help with typing up my diary last week, from fluffy Guusje! She lives with Robbert's family by the way, for those who were wondering whether I'd gotten a cat 🙂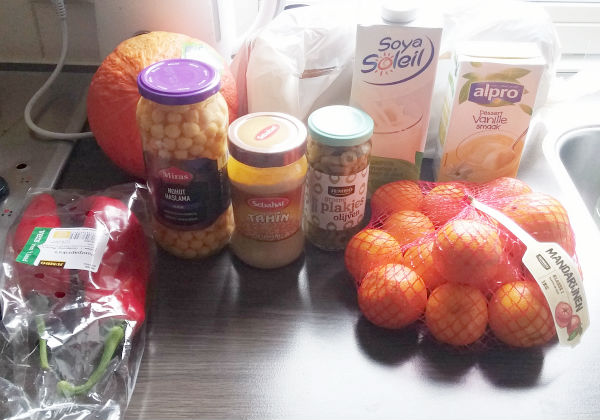 Grocery haul! I got pumpkin, peppers, chickpeas, tahini, olives, soy milk, soy dessert, bread and tangerines.
Filming all day! I filmed a hair curling tutorial for my Dutch channel, and had some avocado & nutritional yeast on bread while I waited for my curls to cool down.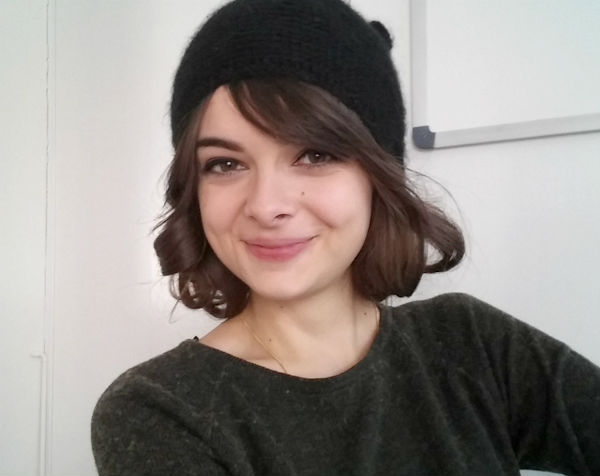 Afterwards I filmed the video on wearing hats with bangs. Filming this was really good for me personally too, now I finally know how to wear hats myself with bangs, haha! This is one of my favourite ways, I think it looks super cute.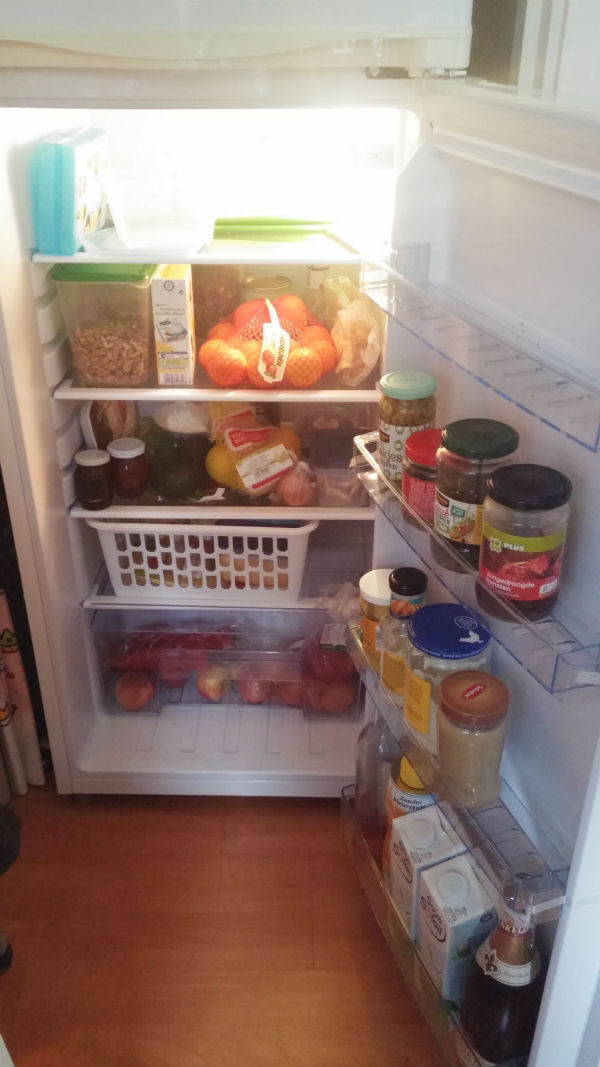 A fridge full of fresh and homemade food makes me so happy. So much yum!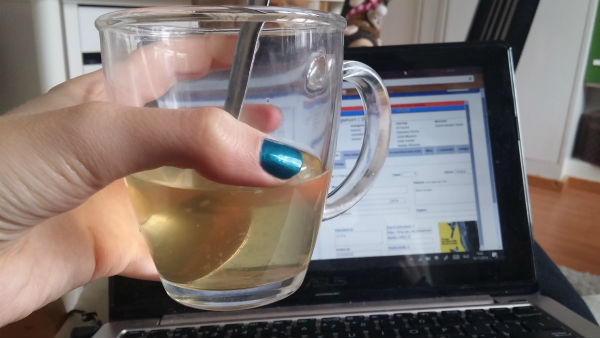 Tea with lemon and honey and work. That's my life at the moment.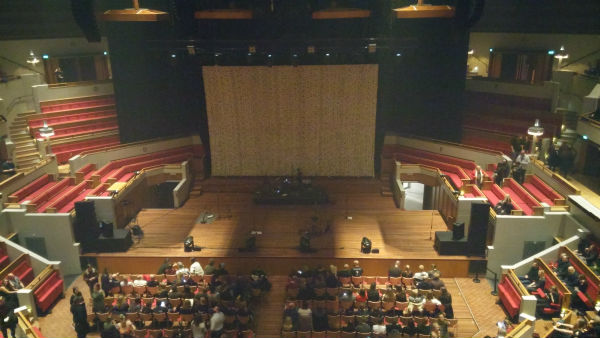 In the afternoon I met up with an old friend for dinner, before we headed out to TivoliVredenburg together. We went to see Wardruna!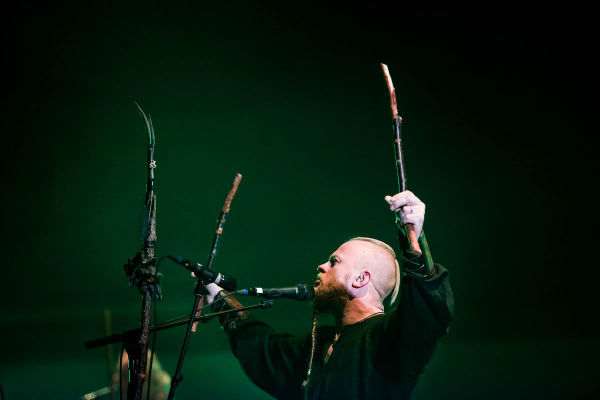 Photo by Jelmer de Haas
It's always amazing, seeing them. The whole experience is extremely intense, I can't even explain the way it feels. Their music is so pure, I just love it. The concert was awesome.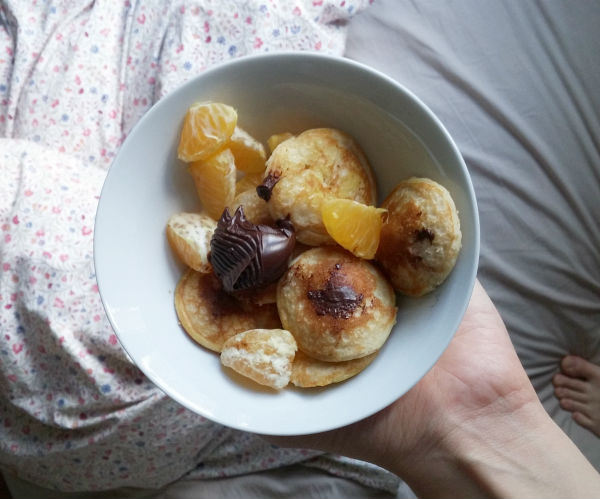 Next morning I slept in a little bit, then made poffertjes with warm tangerine and pure chocolate paste. This was so delicious, you have no idea.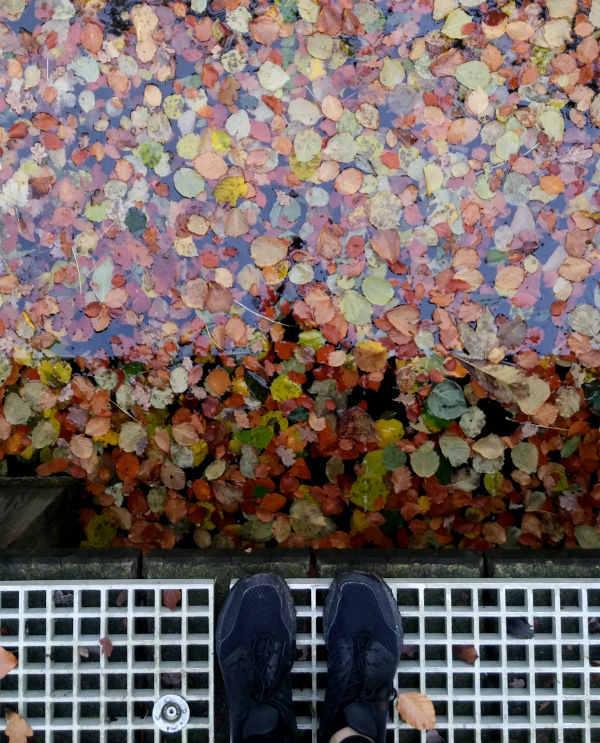 After doing a bit of work I realised this was the first day in ages where it wasn't raining or cloudy, so I decided to go ahead and take a walk in Amelisweerd.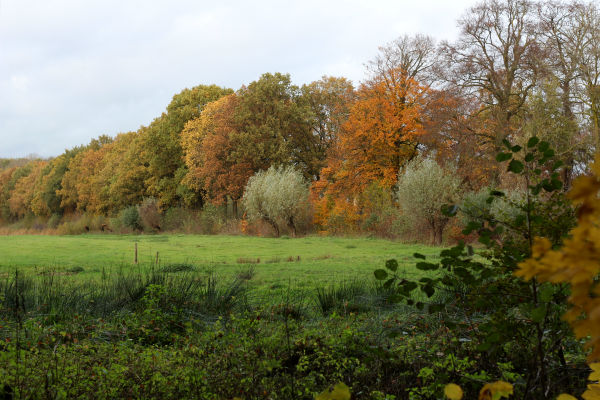 I can't get over how beautiful this time of year is. I love going out and admiring the trees! I'm already looking forward to going back here this week.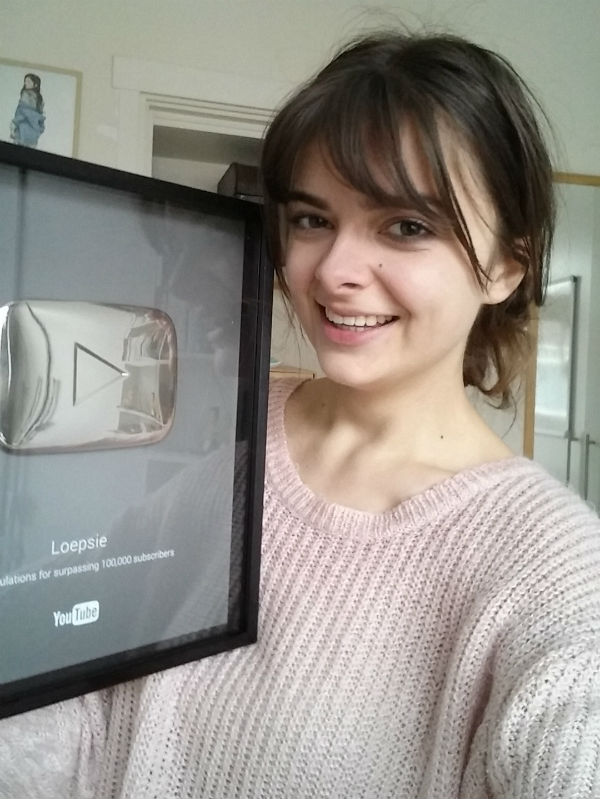 OH MY GOSH! In the middle of filming (that's why my makeup looks weird) the mailman came and delivered A SILVER PLAYBUTTON! It's an award YouTube gives to creators who've surpassed 100.000 subscribers. Besides being ridiculously cool, this is super special to me. I'm so grateful for all the people that watch my videos and the life that allows me to live. THANK YOU SO MUCH!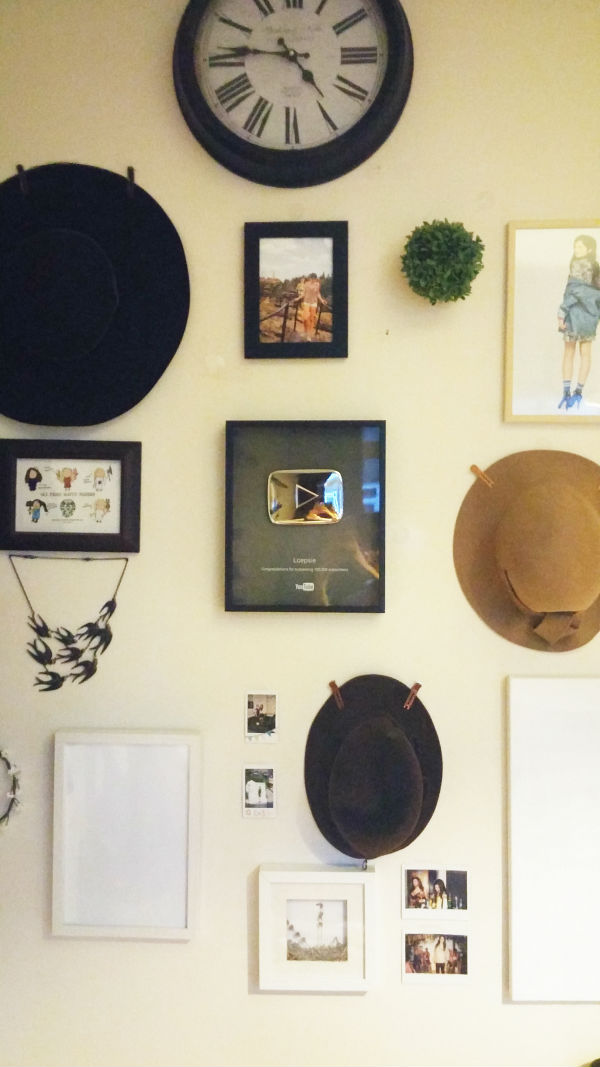 I hung it right there, front and center on my gallery wall. Weeeeee!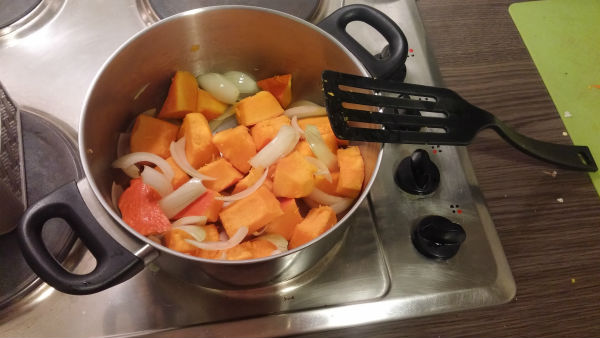 I'm never able to finish a whole pumpkin before it goes bad, so I cut up half of it and made a quick pumpkin and lentil soup with bay leaf and thyme. I froze that and am going to enjoy it over the course of this week!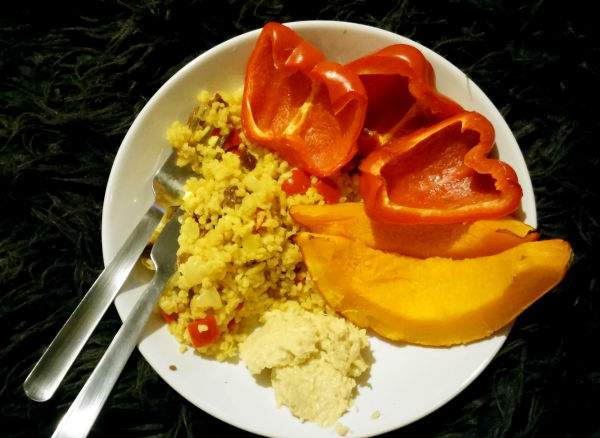 Bulgur salad with roasted pumpkin, roasted bell pepper and homemade hummus for dinner. So good!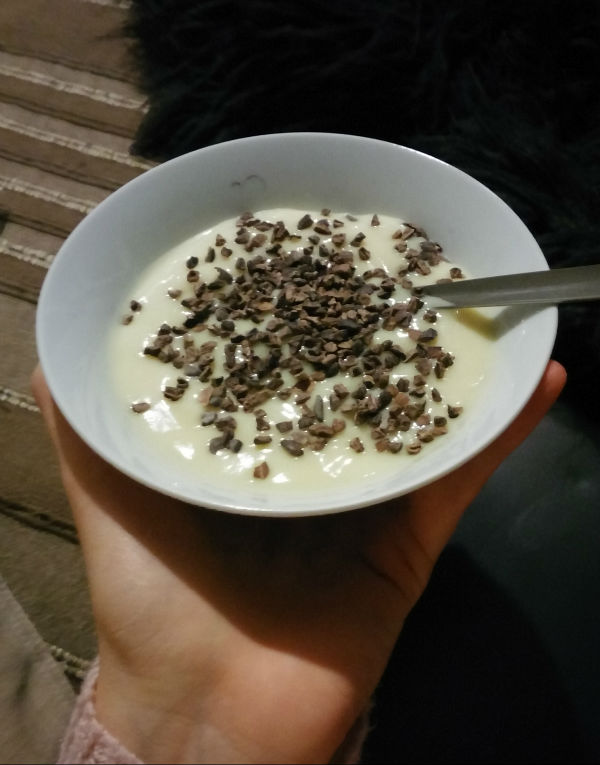 I recently discovered this soy approximation of the Dutch dairy dessert "vla", which is SO GOOD! I sprinkle some cocoa nibs on top and it tastes just like bolletjesvla, but vegan. In fact, I think it tastes even better than bolletjesvla. Yum yum yuuuuum!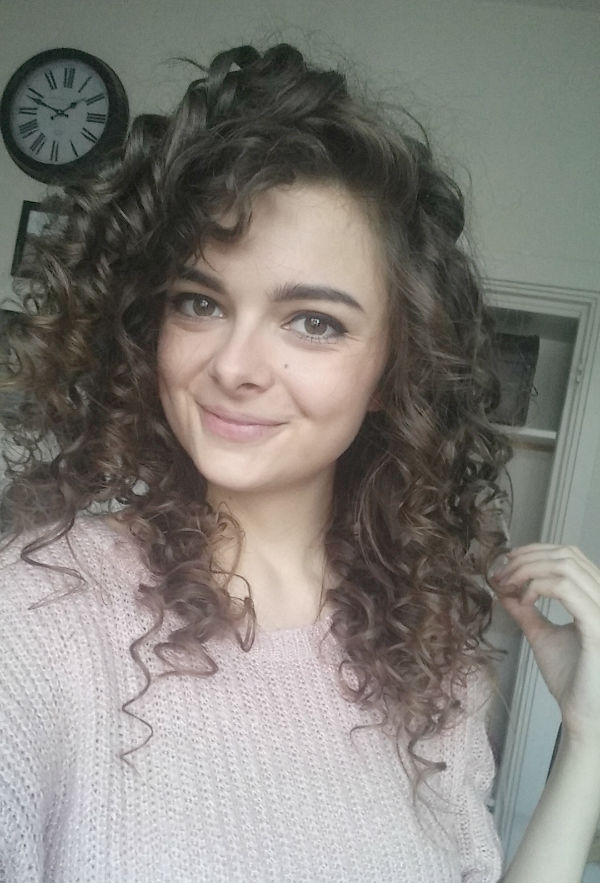 On Friday I did something very stupid and decided to curl my entire hair using a tiny wooden IKEA pencil. It took 3,5 hours to do, aaah! I filmed the whole thing for my Dutch channel, but I don't recommend anybody to try this, ever. So not worth it. Look how tired I look in this picture…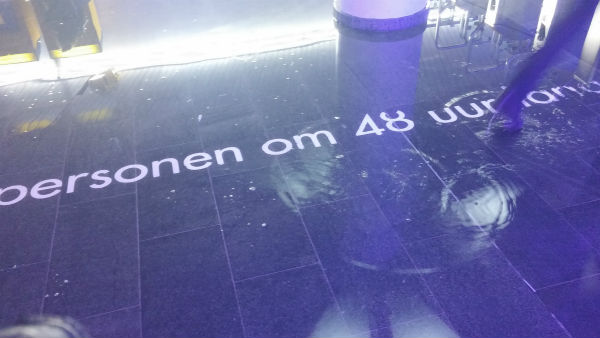 Afterwards I headed over to my parents'. The tunnel I always take to the train station was completely flooded, for some mysterious reason. I'd never seen it like that, something must've gone wrong with the construction work that's going on. It was quite funny to see everybody's reaction to the water.
Cuddle time with Llewelyn and Penpingion! This shelf is still their favourite place to hang out.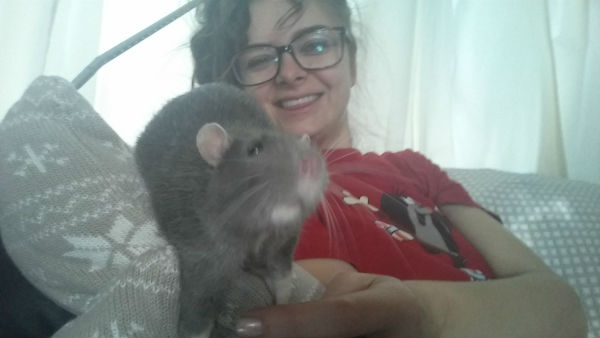 I took them out a lot this weekend.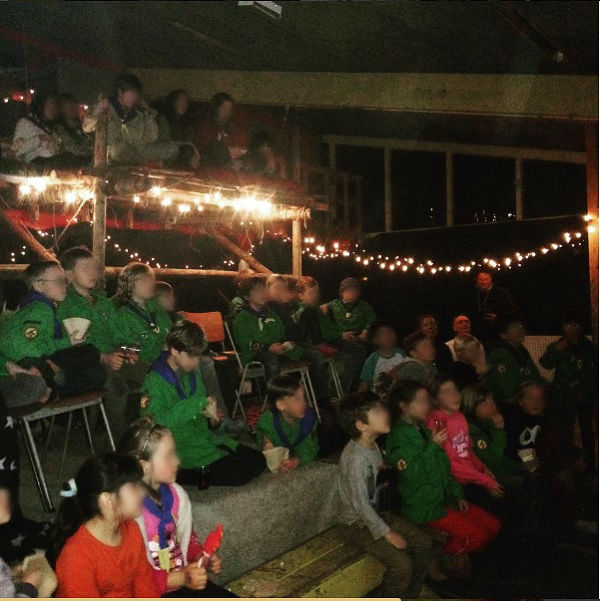 On Saturday I headed to the scouting to lend a hand during the film camp. The older kids build a theatre, and all the young kids come watch a film. Afterwards they sleep over with us. It's always a lot of fun and the kids absolutely love it!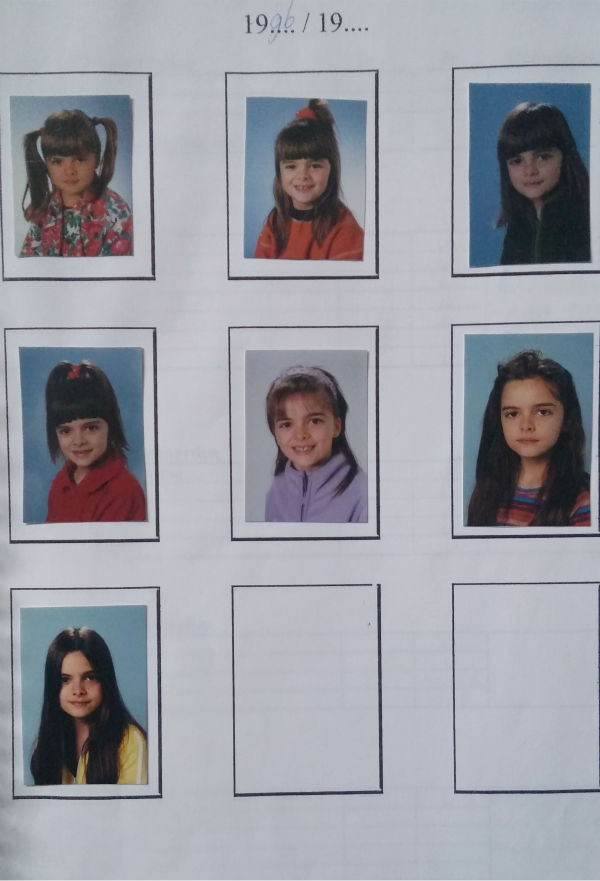 I spent most of Sunday doing more cleaning and purging in my room at my parents', and as always I ran into some cool stuff. Like my school pictures from elementary school!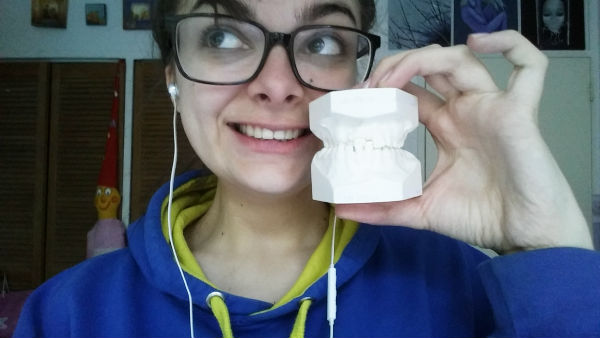 Oh, the miracle that is modern orthodontics. You can't see very well as the picture is a little bright, but this is a cast of my teeth as they were before I got braces. They were ridiculously crooked!
I've had a really nice week, hope you did as well. See you soon!