Dinner Parties & Furniture Shopping | Loepsie's Life
Happy Monday, my lovely readers! I had quite the chaotic morning today. I suddenly realised (shock, horror) that I forgot to do my tax reports, so I had to race to Utrecht to get my administration. Now I'm back though, and ready to share my past week with you 🙂 My life pretty much revolves around the upcoming move right now. Can't believe it's only three weeks away! We made some more preparations this week, I met up with my friends from uni, and of course there was plenty of work to be done as well.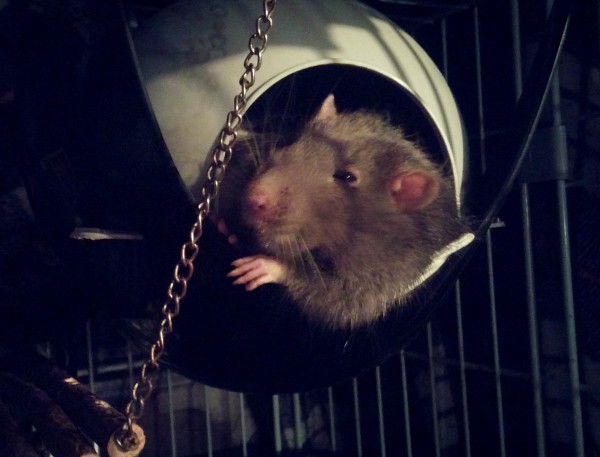 Hello ladies… Haha! How cute is this photo of Llewelyn?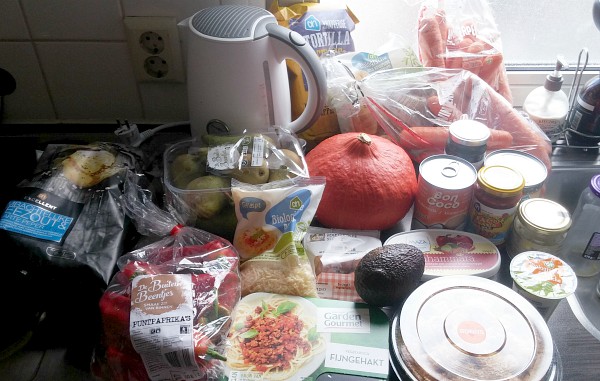 This week's groceries: seasalt & black pepper chips, peppers, pears, organic cheese, vegan mince, vegan paté, pumpkin, potatoes, tortilla chips, carrots, black olives, black beans, coconut milk, taco sauce, veggie stock powder, muhammara, avocado, organic creme fraiche and apple pie.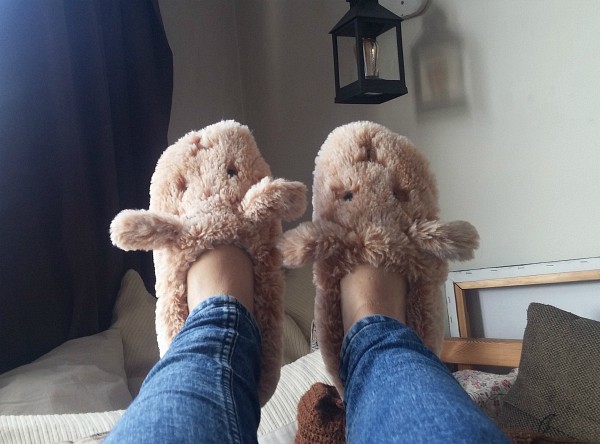 So much love for these slippers. I got them at Primark a while back and they're the softest, warmest, most comfortable slippers ever. Not to mention they're incredibly cute.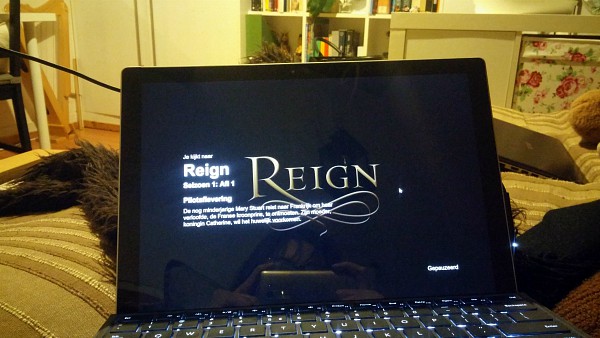 In the evening I watched a few episodes of Reign. I have very mixed feelings about this show. It's about young Mary Stewart but has next to connection to history. The costumes and hair/makeup are appalling and the storyline feels like it was written for teenagers, but I did find it entertaining. I haven't decided yet whether I want to watch the rest of the season. We'll see whether I can bear to see the Queen of Scots in 2002 high school girl hairstyles for much longer, haha!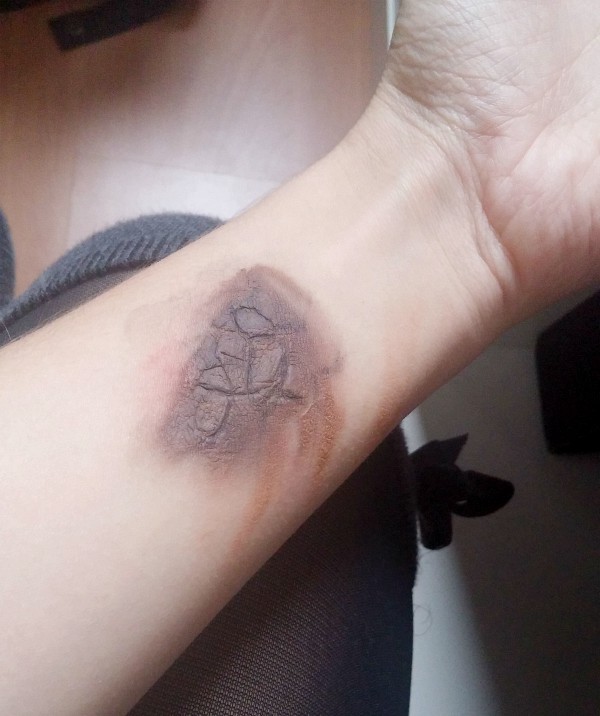 Time to film the last Halloween tutorial of this year. I wanted to recreate the Game of Thrones disease greyscale, so I tried the technique I was planning to use on my arm first. This wasn't quite it but at least I knew what adjustments to make.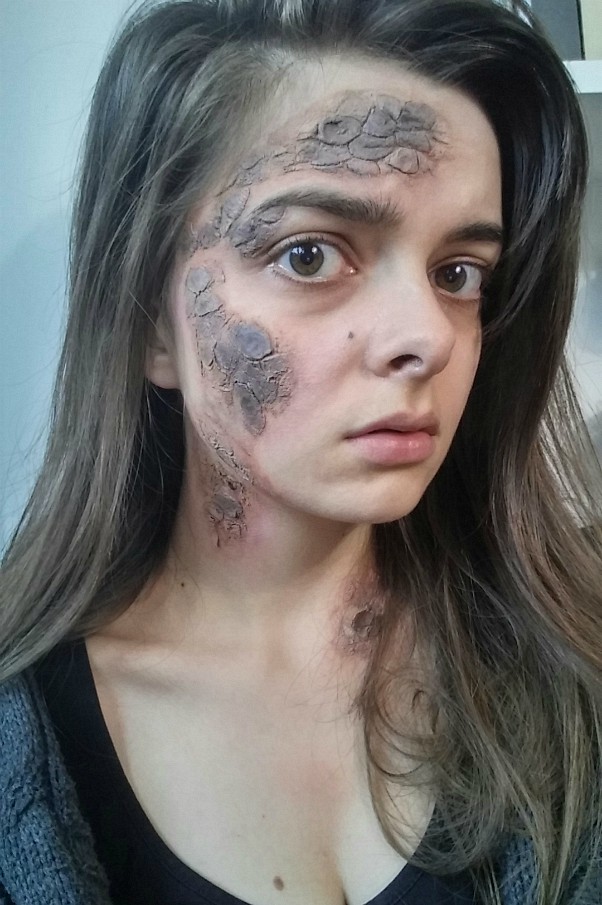 It turned out pretty good in the end, I think! You can watch the video here.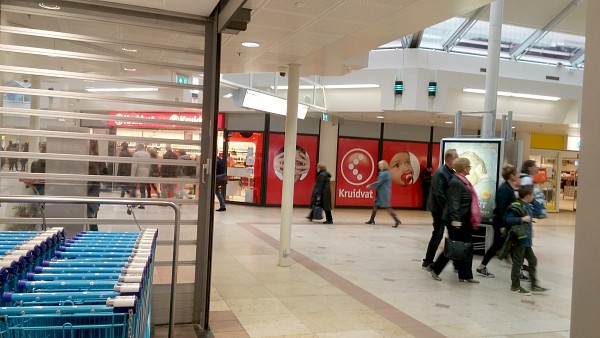 The next day I headed into town to buy some candles and cleaning products. Exciting times 😉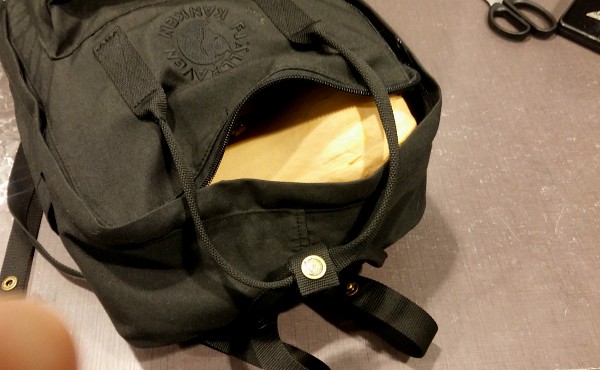 I also decided to buy an extra pumpkin, just in case. I was having friends over on Friday and I never know how much to cook for more than two people. Better to have too much food than too little!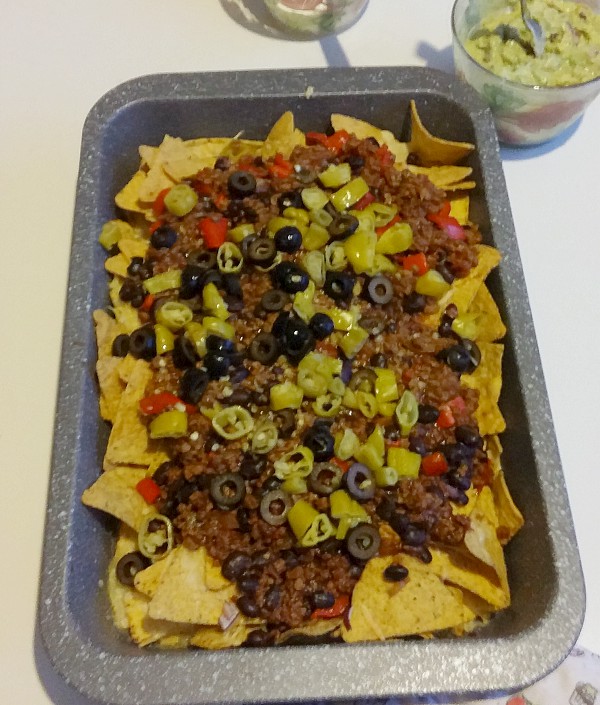 Robbert cooked dinner for Dungeons & Dragons tonight. He made nachos and my my, they were delicious. I'm going to ask his to make these more often for sure. Hopefully he'll be willing to try it without the cheese, or with a vegan cheese instead 🙂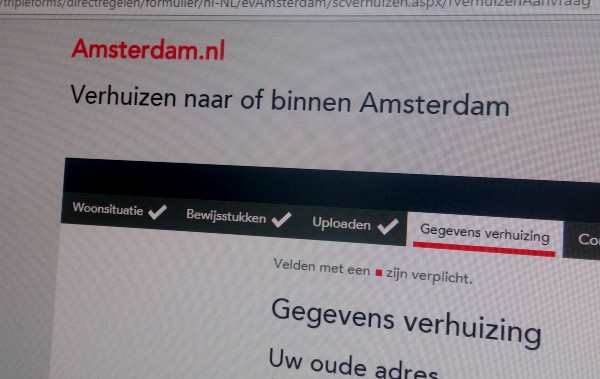 Next morning we took care of some stuff that needed to be done before the move, such as register with the municipality of Amsterdam. The closer we get to the moving date, the more real it feels. I can't wait! We finally made a detailed moving schedule to keep track of everything that needs to be done and when we need to do what. Much better for my peace of mind 🙂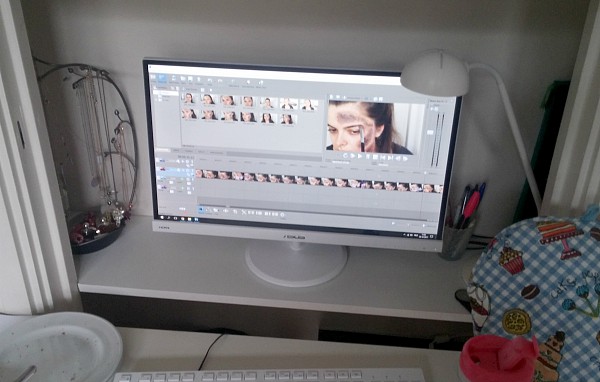 Editing editing editing…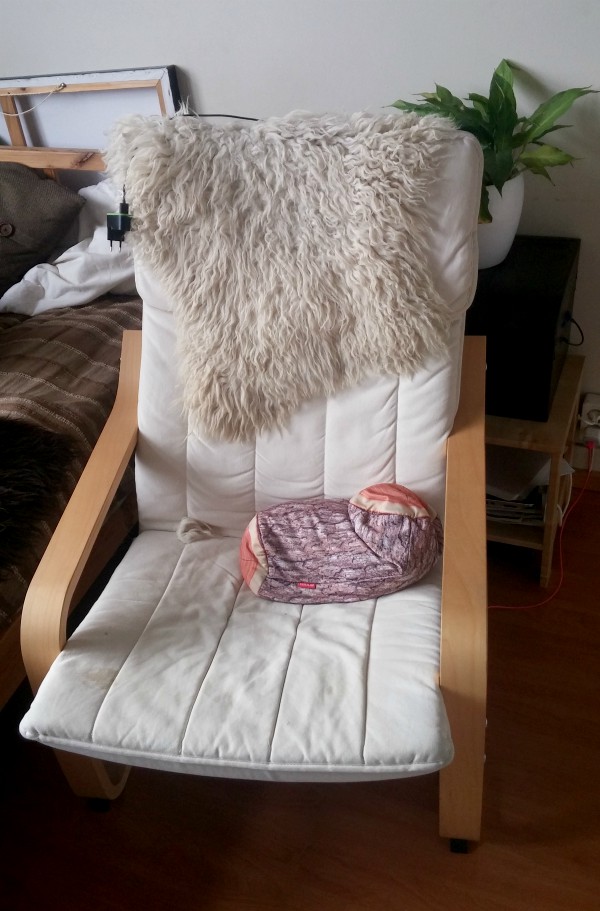 If you've seen the 3D model of our apartment which I shared last week, you'll know there's no way we can fit this armchair into the new place. This was one of the first pieces of furniture I bought when I moved out of my parents' house, and I've gotten quite attached to it, so I was sad to have to let it go. Luckily, one of my friends said she wanted to take it! I'm so glad it's going to her place, where it'll be used well. Robbert and I took the chair apart and I gave the cover a quick wash.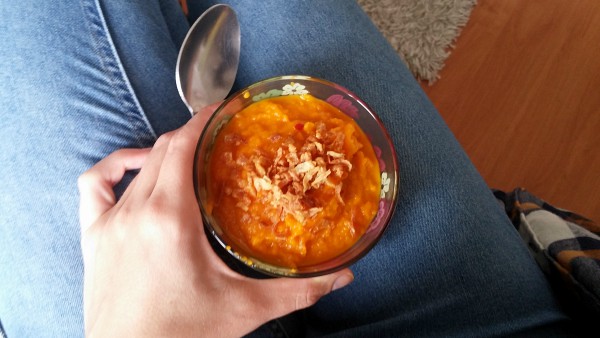 I bought two kilos of carrots on sale, which I turned into a huge pot of carrot, ginger & coconut soup. We had it for dinner one day, lunch the next, and there was plenty left to freeze for later. Yum yum!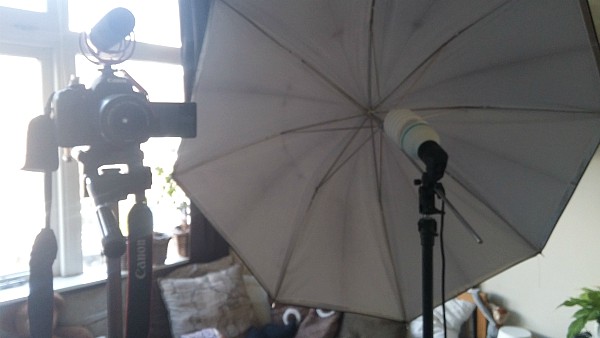 I filmed two hair tutorials after Robbert went home, which will be uploaded soon.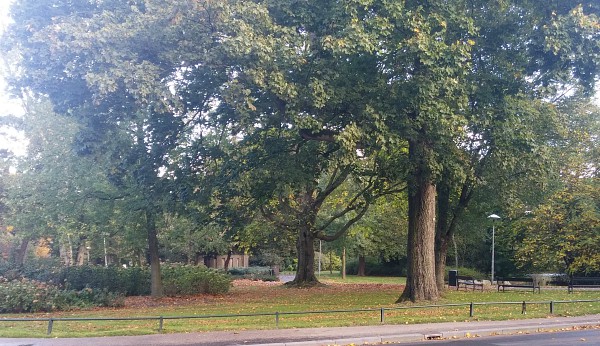 One more trip to the grocery store! I took a walk through the park on my way there. It's been a lovely autumnal week, and I didn't want to pass up the opportunity to see the trees.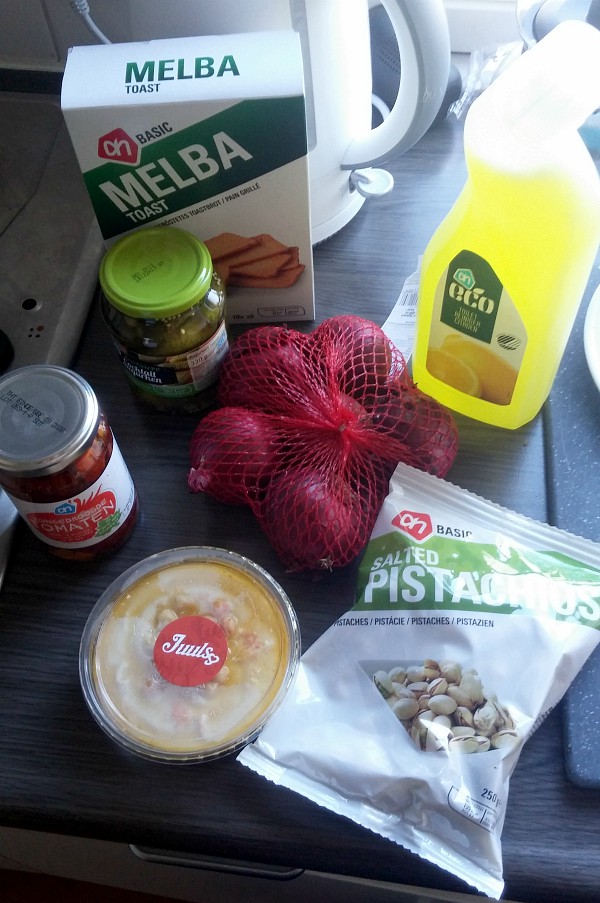 I got some toast, pickles, sun dried tomatoes, red onions, pistachios, toilet cleaner and fresh hummus from the hummus deli.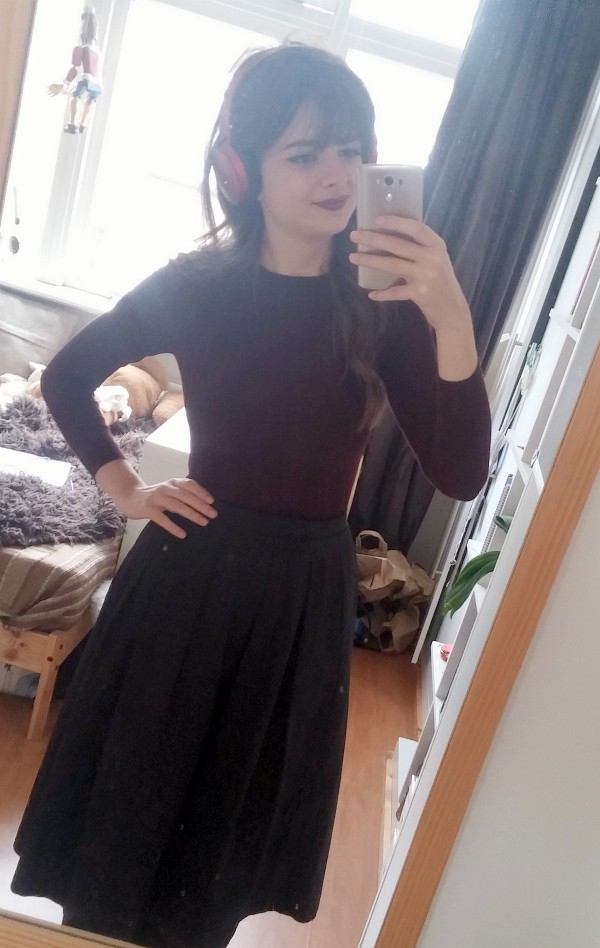 Outfit of the day! My 50s skirt with the new burgundy top.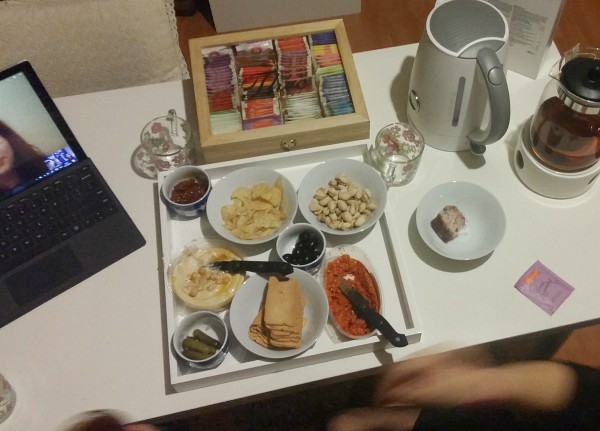 My friends from university came over for dinner that evening. We hadn't seen each other in a while so it was about time! I made pumpkin sage pie, and we spent the evening catching up. Our friend in Ireland also joined over Skype for a bit, and we had a great time.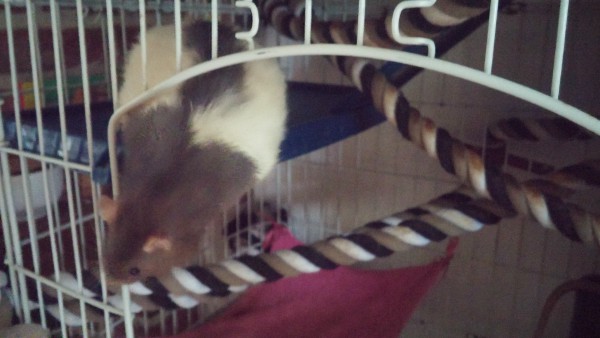 I went over to my parents' house afterwards. Penpingion came to say hi 🙂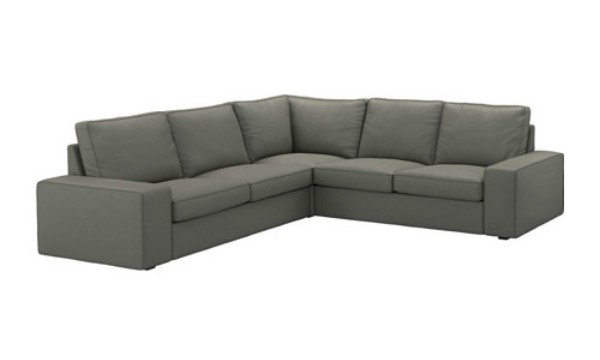 The next day Robbert and I went to IKEA to take one last look at the furniture we'd picked, before we order it. It's a good thing we went because we ended up changing our minds about a few pieces. We picked a sofa and I'm very, very excited about it. It's this greenish grey colour which I love, it's so unique and I think it'll go perfectly with the rest of the interior. This will be awesome to chill on!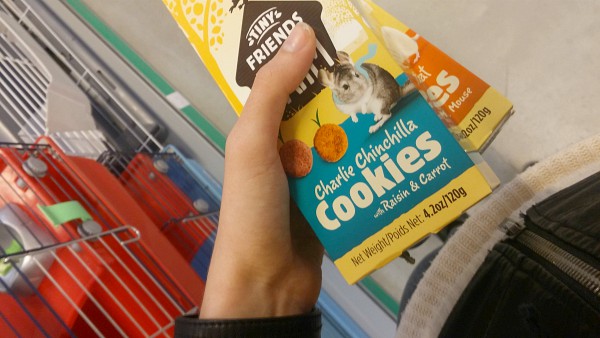 I went to the garden center the next day to buy the rats some treats…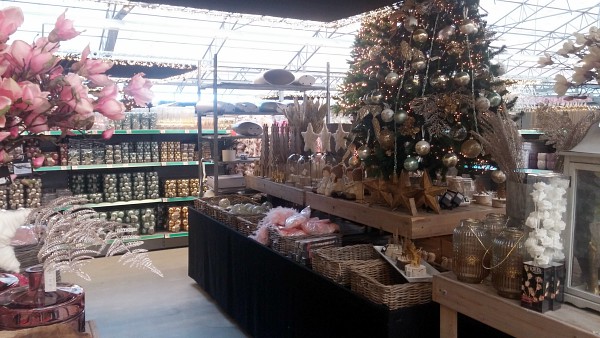 and I ran into the Christmas section, which is apparently already up. I have a huge soft spot for Christmas decor and I absolutely love displays like this. I was good though and didn't buy anything. Not yet, that is 🙂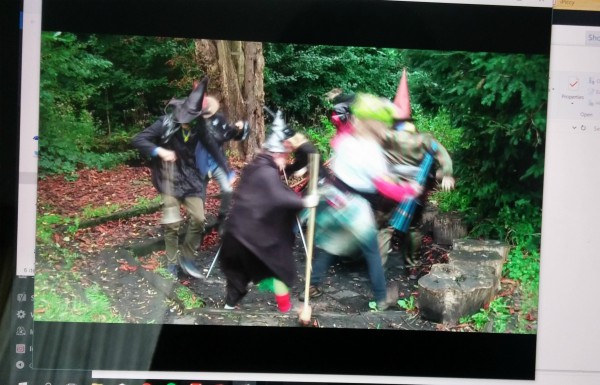 The rest of the evening I edited the witches making magic soup video we filmed at scouting a while back. The kids' movie camp is coming up next weekend and we're going to show it there.
And that was my week! Apart from the movie camp, I don't have anything special planned this week, so I hope I'll be able to get a bunch of videos done.
Have a lovely week everybody!