A Fresh Start | Loepsie's Life
Greetings to you all on this beautiful, sunny Monday! I hope you've all had a wonderful weekend. Welcome to the first photo diary of 2018! After a few weeks of vlogging, I have to admit I needed some time to get back into taking photos for Loepsie's Life. For some reason one of the moments when I always remember to take photos is when I'm about to eat food, so prepare for lots of food pics in this one 🙂 The first week of the new year was really good over here. We took it nice and easy, I spent some time figuring out my weekly schedule, and there was plenty of time for friends. Let's take a look at the photos I took.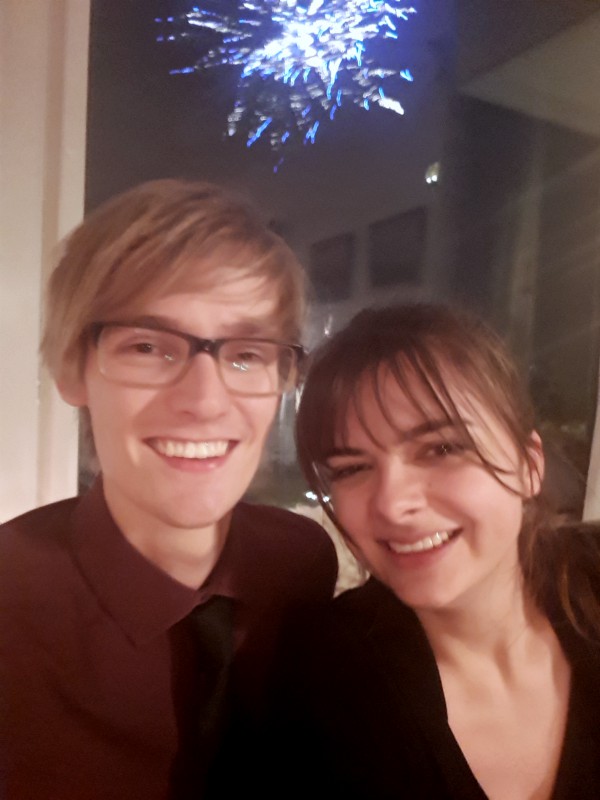 Happy new year! We celebrated New Year's Eve at our house with Robbert's family. There were plenty of snacks and champagne, and at midnight we lit some sparklers and watched the fireworks from our balcony. We had no idea what to expect in this neighbourhood firework-wise, but it was absolutely lovely. One of the neighbours spent a fortune on beautiful fireworks and we had a first row view from our living room window, haha! When the madness died away and the roads were safe again, Robbert's family went home and we went to bed. The perfect way to spend NYE, in my opinion.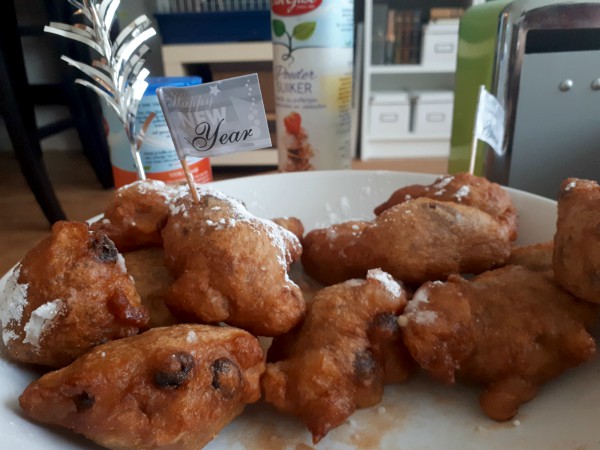 We made fresh oliebollen  this year. It's been a while since I'd done that, and it was lots of fun. A friend of Robbert's came over to help with the frying and the new kitchen machine made the process a lot easier. I used a vegan recipe with beer this year, but there's an old recipe video on here that uses buttermilk if you don't mind that. To get a very similar recipe to what I used, just replace the buttermilk with 300ml dark beer and 200ml water, and leave out the egg (it's not necessary). Ours had little apple cubes, cinnamon and raisins in them. We made a huge batch and there was still a lot left on new year's day!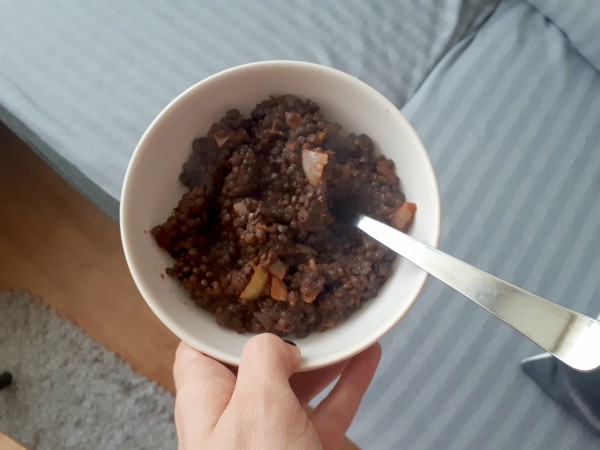 I normally spend at least a portion of New Year's Eve and day with my family and we honor a bunch of Slovak traditions then, but since they were all away on holiday this year I made my own traditional food! This was the first time I ever cooked traditional Slovak food, and even though I need a bit more practice, everything turned out pretty good. Behold my new year's lentils, the first thing you should eat in the morning on January 1st to ensure wealth in the new year 🙂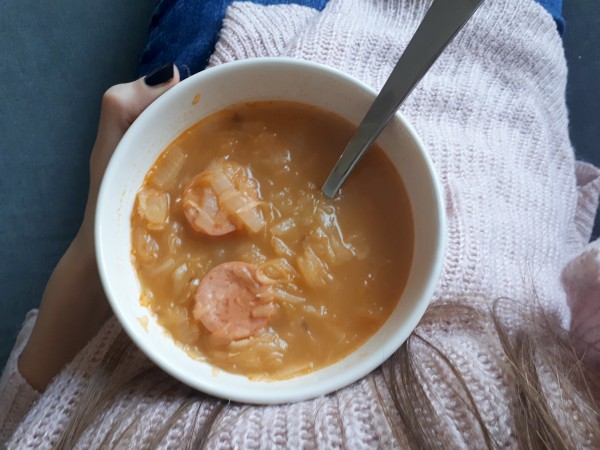 And this is my kapustnica for lunch. I'd made this for dinner the evening before, but it always tastes better the next day. It's a soup based on sauerkraut, usually eaten at Christmas but we often eat it on New Year's Eve as well. It's a bit of an acquired taste, haha! I love it now but I remember really not liking it as a kid, and Robbert wasn't crazy about it either. That just means more for me! I made a huge pot and ate it all week. Yum yum!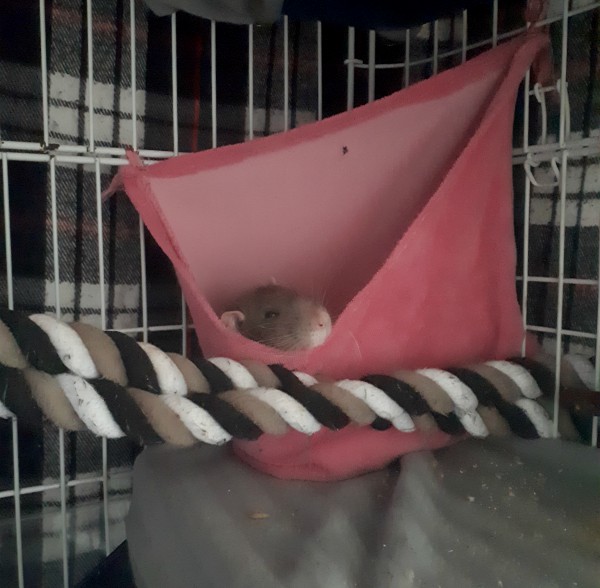 The rats rarely ever use this pouch I made them, but every now and then I spot someone hanging out in there. Doesn't it look adorable? 🙂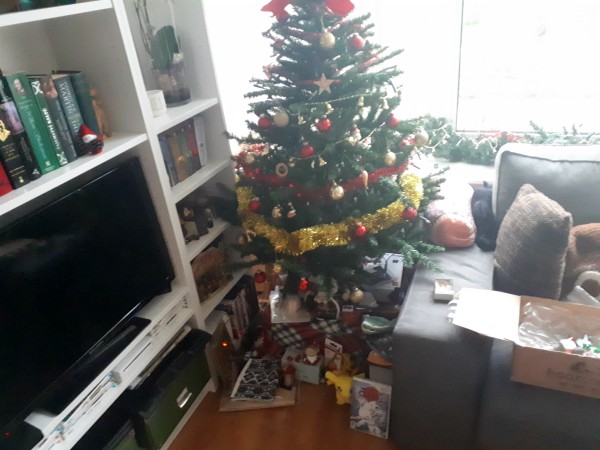 On New Year's Day, I put away all the Christmas decorations. You know how much I love my Christmas decorations but this year I became rather fed up with them pretty quickly. I think it's because we hadn't fully finished decorating the house yet when we put the Christmas decorations up. I was really eager to perfect the styling of the house and the Christmas decorations were cluttering up the room and just very overwhelming, so I decided to take them down a bit sooner than usual. Putting the decorations away always makes me feel a bit sad, but it was a relief this year as well. I was much happier with the look of the living room after.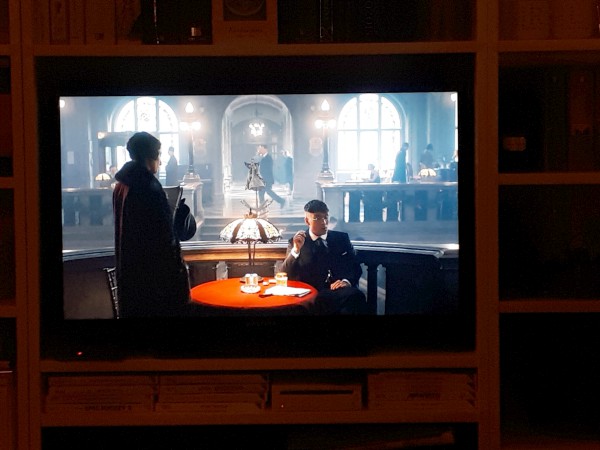 Season four of Peaky Blinders is finally available on Netflix NL! Peaky Blinders is one of my favourite shows ever and this season was SO GOOD. Definitely watch this show if you haven't already and don't mind a bit of voilence. We watched the whole thing in a week.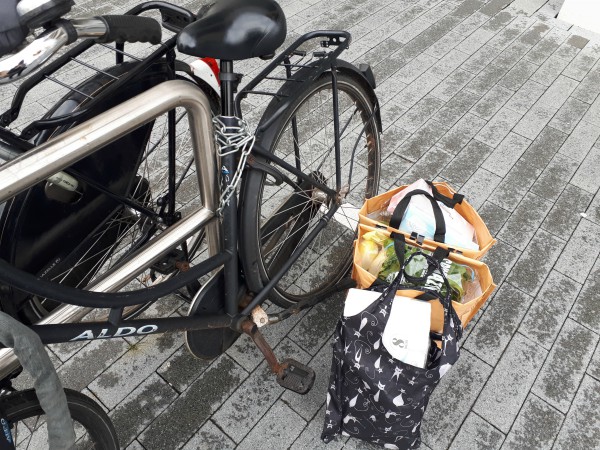 Thanks to my wonderful shopping bags which latch onto my bike, I'm now able to carry three shopping bags on my bike effortlessly. This makes grocery shopping so much easier and means I don't have to go to the store as often. Big yay for that!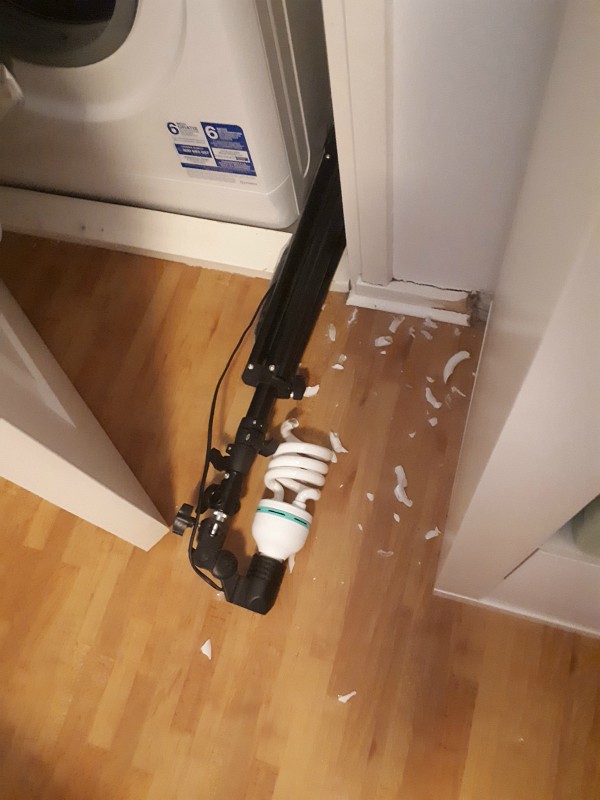 I accidentally smashed one of my studio lights. Luckily I have two, but don't you think broken things just look so sad? Haha!
I was actually planning to take this lamp off of its stand anyway, as I wanted to use the stand to try out the ring light Robbert gave me for Christmas. This combination of lamps works wonderfully in the dark living room, so I won't have to replace the broken lamp right away. I'm still looking for a filming setup I really like in this house, it'll take a bit of experimenting.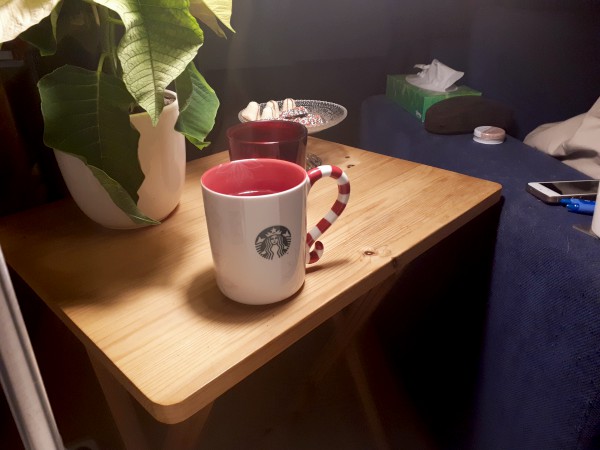 I went over to my friend's for dinner and tea in the evening. It's so nice to have her so close by now!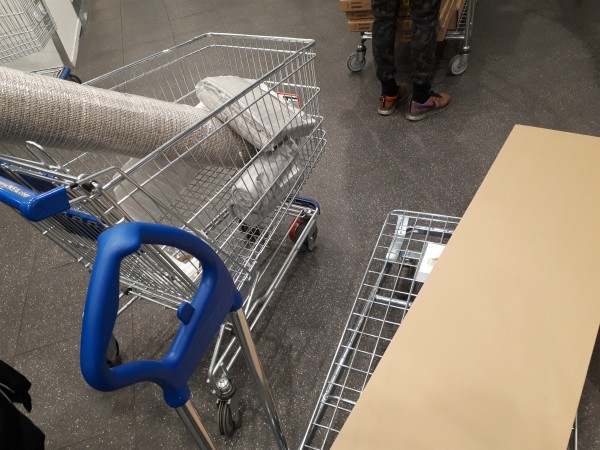 Next day she came over to our place for dinner, and afterwards we went on a little trip to Ikea. Robbert and I were still badly in need of a nice rug and curtains, along with some other things. Something I didn't know: apparently IKEA only sells 1 meter wide curtains. I honestly don't understand the purpose of that, but we ended up only getting them for the bedroom as they just close there. We'll have to find curtains for the living room someplace else. Right now we're using the previous tennants' curtains, so there's no big hurry.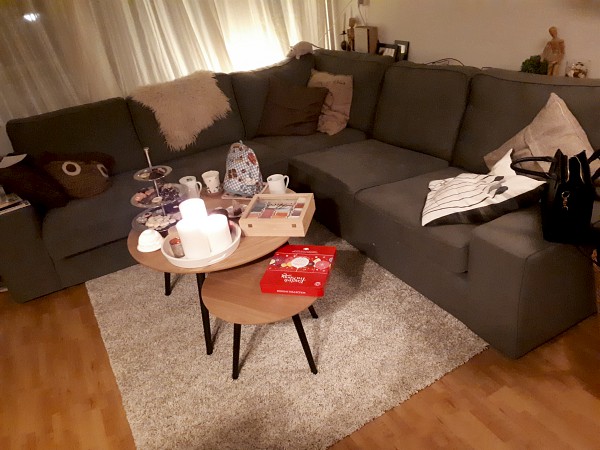 We did find a really nice rug, though. I feel like this just finishes the seating area, and makes it feel more like an actual area. It's so soft and fluffy, too!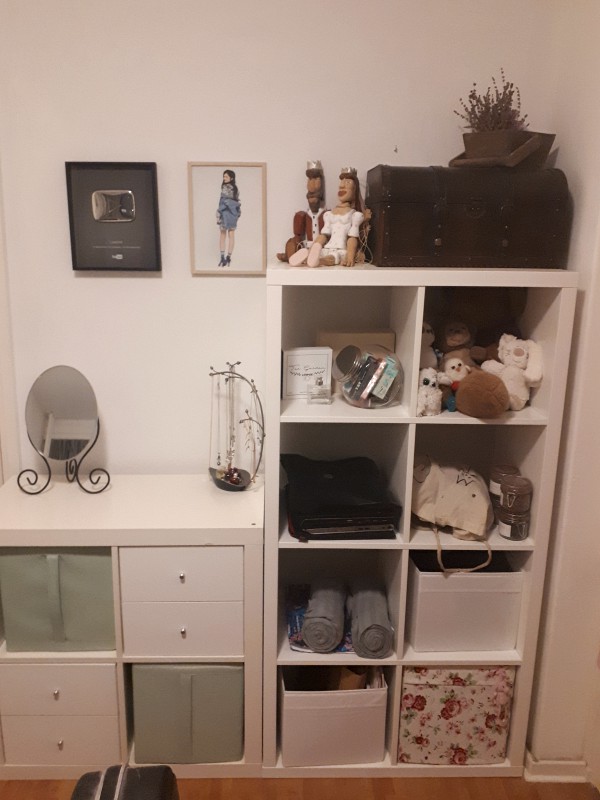 I also decided to buy another Kallax shelf for the bedroom. We still had some unopened boxes with things we couldn't find a place for, and the laundry closet was so crammed that I thought it better to get some extra storage. There's more breathing room for the things in the laundry closet now, all boxes are unpacked, and there's room for expansion. Now I just need to get some doors and drawers to close up the cubbies, as it looks way too crowded for my liking now. I'll also likely be re-locating the chest at some point. The house is really coming together now and I can't wait to show you the home tour soon!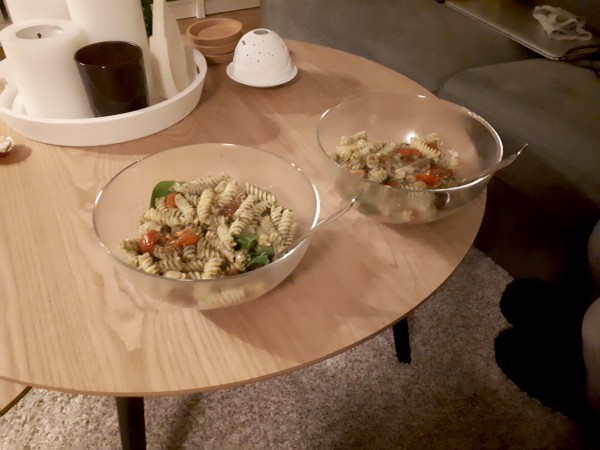 We also got these glass bowls, which are the perfect size for a lunch or dinner.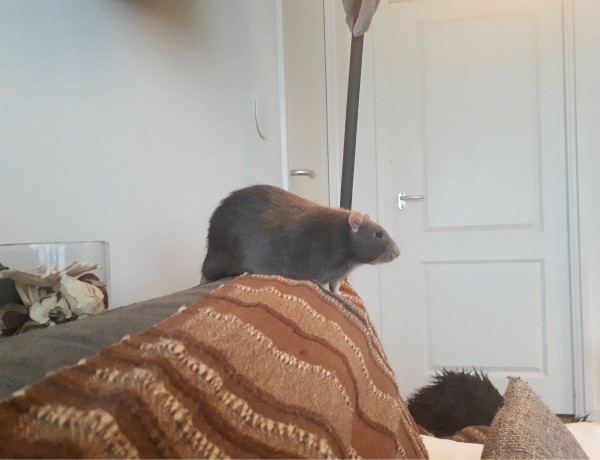 Playtime! Our two new rat babies are coming this Friday and I can't wait. I'm super excited and a little nervous too. What will it be like to have four rats? Will the introduction go well and will they like each other? The little ones will live in a separate cage for a while until they grow bigger and can't fit through the bars on the big cage anymore, and also for safety. We always make sure all rats like each other well before we put them in the same cage unsupervised. I'm mostly just super excited to play and cuddle with them, though. Keep your eyes on my Instagram stories Friday!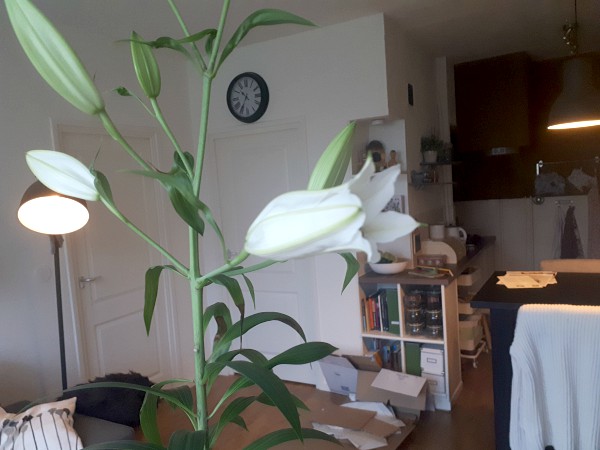 The lilly is finally in bloom! I got a flower bulb from Robbert's dad months ago, and this plant ended up growing a lot bigger than I expected. It survived the move and now it's gracing us with beautiful large white flowers 🙂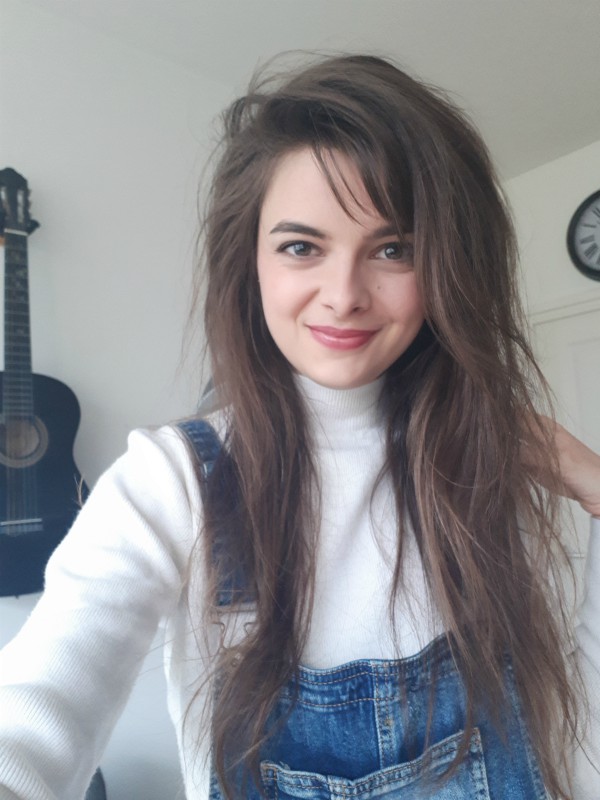 I filmed a new episode of Beauty Beacons this week. The first one since before the move! I did a Fiction episode on Saved By The Bell's Kelly Kapowski. This was so much fun to film!
In the evening, Robbert and I started a new game of Aragorn's Quest. I really like this game, it gives me all the warm feels. It's set a few years after the Lord of the Rings story, as Hobbiton prepares for a royal visit from King Aragorn. In the game, Sam is telling Aragorn's story to his children and you get to play Aragorn as Sam's telling the tale. Robbert and I started this game a few years back on a different Wii, but as we have another Wii now we had to start over. We didn't make it very far last time anyway, but I'd really like to finish the game this time! Multiplayer is an option by the way, the other person plays Gandalf. It's lovely 🙂 I found this game on sale at a supermarket (!) and it was €5 very well spent, it's worth much more than that.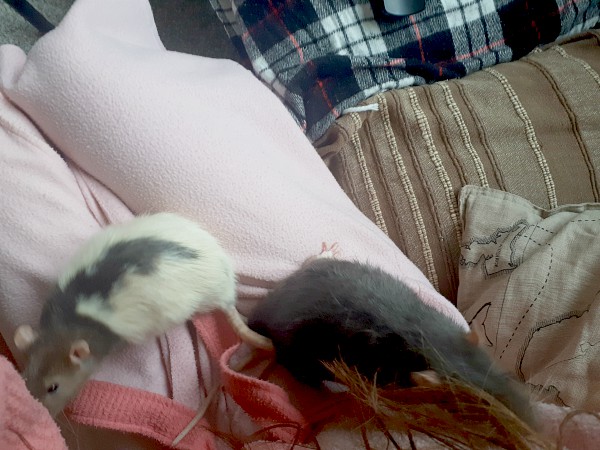 Cuddles!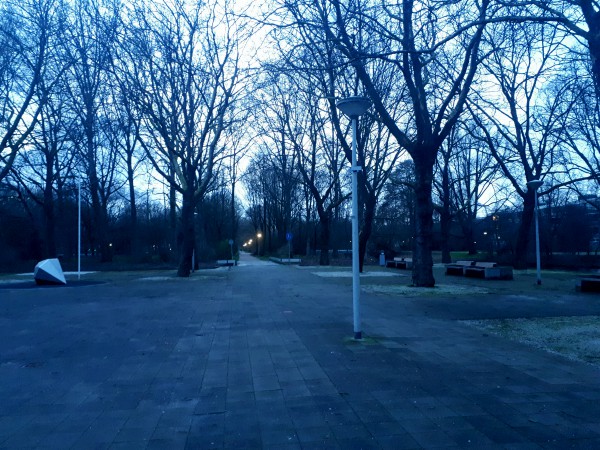 I've been keeping to my resolution of leaving the house every day. On Saturday evening I took a walk to the store to buy myself a thermos bottle for our hike on Sunday.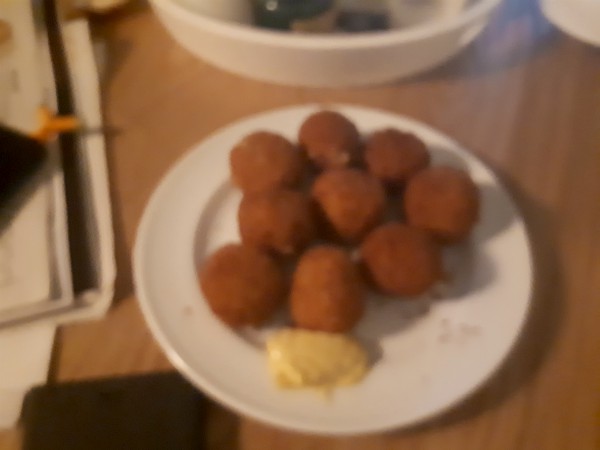 Wie is de mol? is back on in the Netherlands! Over the past few years I've really gotten into this show, haha! We enjoyed the first episode with a serving of vegan bitterballen. Bitterballen are a very popular Dutch meat snack, but I have the vegan version from De Vegetarische Slager here and OH MY! They taste just like the real thing! Amazing. Sorry this photo is so blurry, but I wanted to add it in anyway because I highly recommend this to my Dutch followers!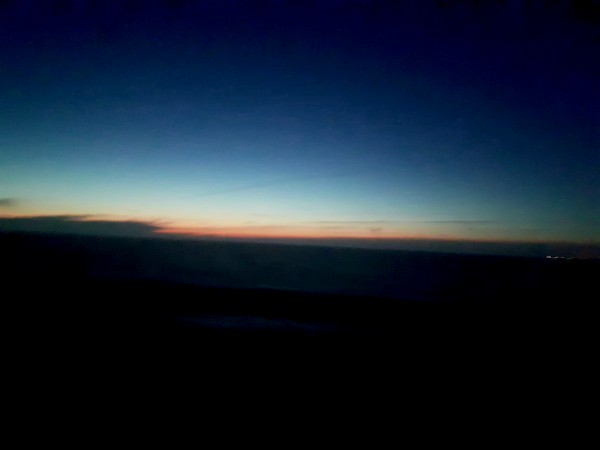 The next morning we got up at 6AM to meet up with the others at scouting, and head to the Dutch island Schiermonnikoog. I'd never been to the islands before so I was really excited to take a look there. We had a six hour hike planned across the island.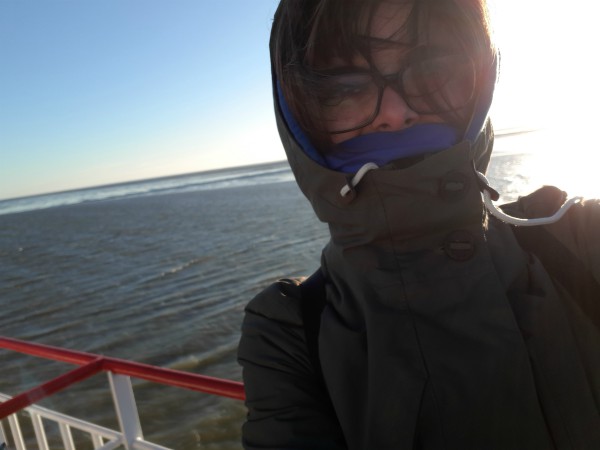 Very cold and windy boat selfie.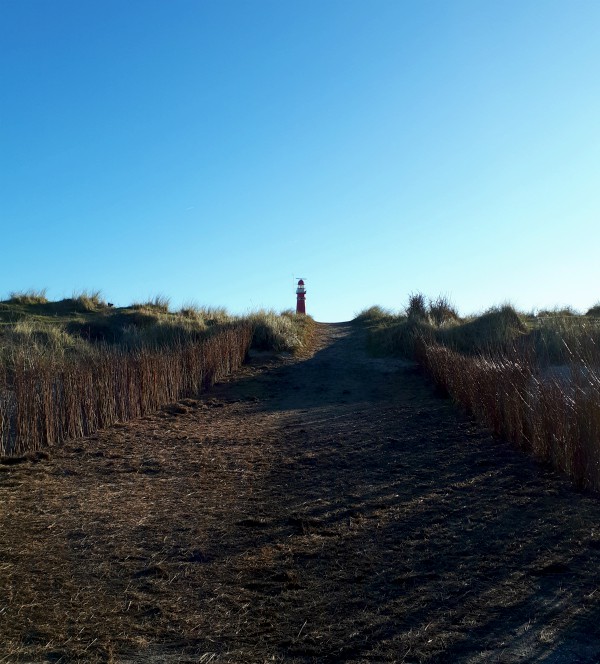 Very cold and windy pretty much describes the day, haha! The sun was out which was absolutely lovely, but man was it cold. I'm so glad I had my new thermos bottle with tea with me 🙂 The island was beautiful though, and we had a lot of fun.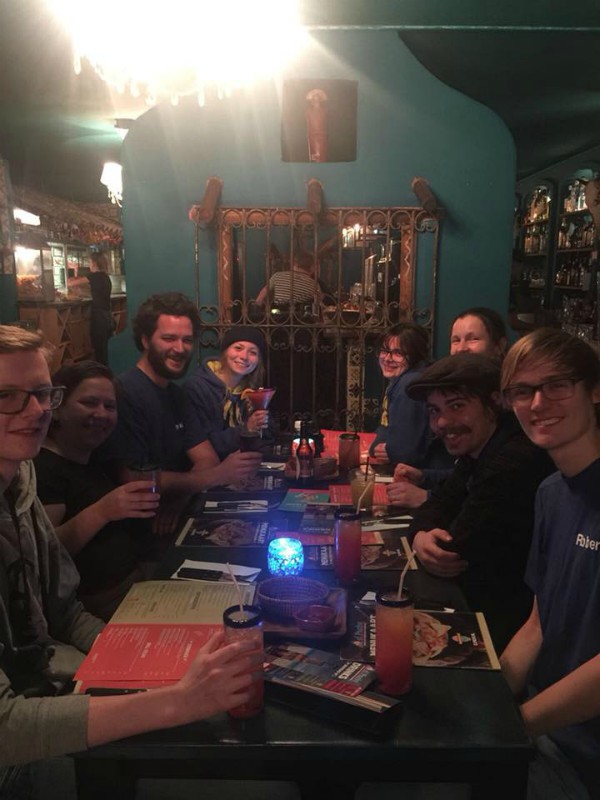 Back on the mainland we went for dinner at a Mexican restaurant before heading back home.
And here we are on Monday! I hope you've had a great week, I'll talk to you very soon 🙂