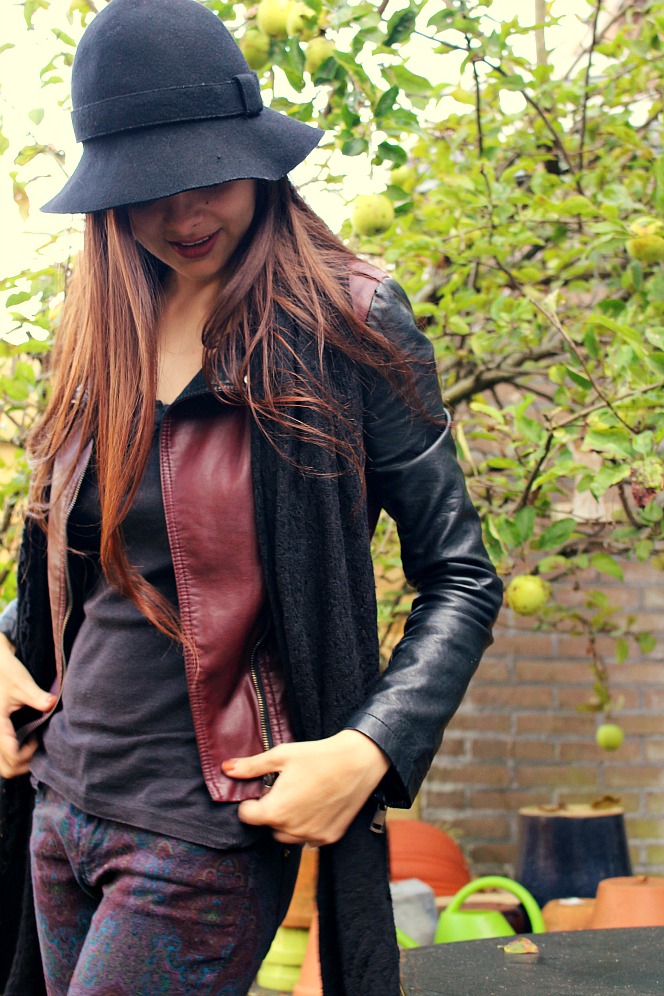 Finally! Autumn's here! Even though I love the warm weather that summer brings, you guys know how much I love autumn. I'm crazy excited to pull out my autumn wardrobe again and rock some burgundy.
For my first real autumn outfit, I put on my favourite pair of trousers from last year. I still can't get over the print, I just love it so much!
I paired it with a simple black tank top, my burgundy and black faux leather jacket, and my favourite felt hat. Since it's not that cold out yet, I'm still wearing my tennis shoes.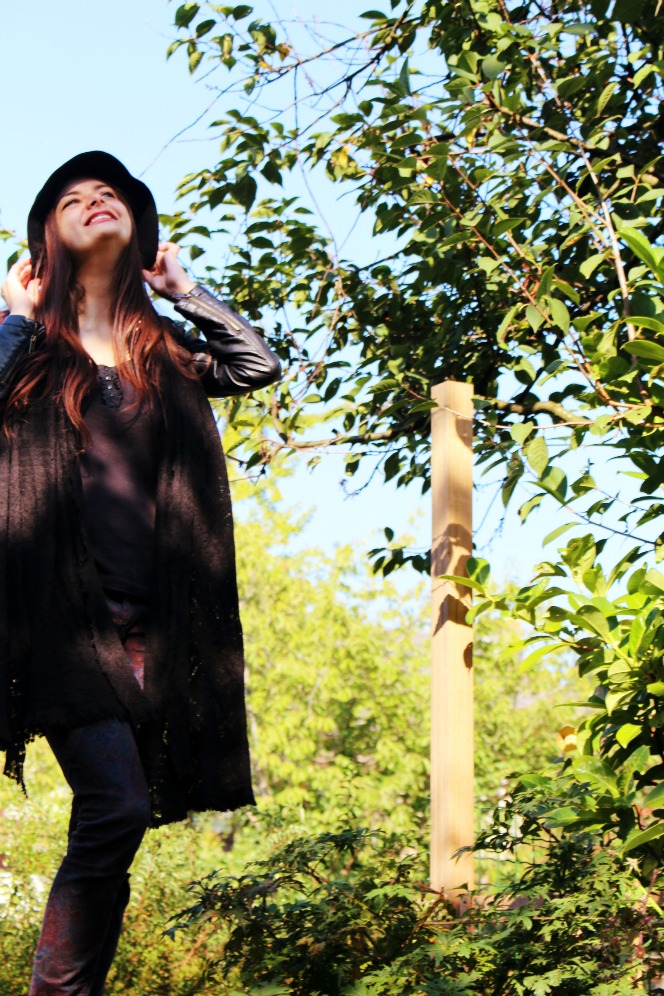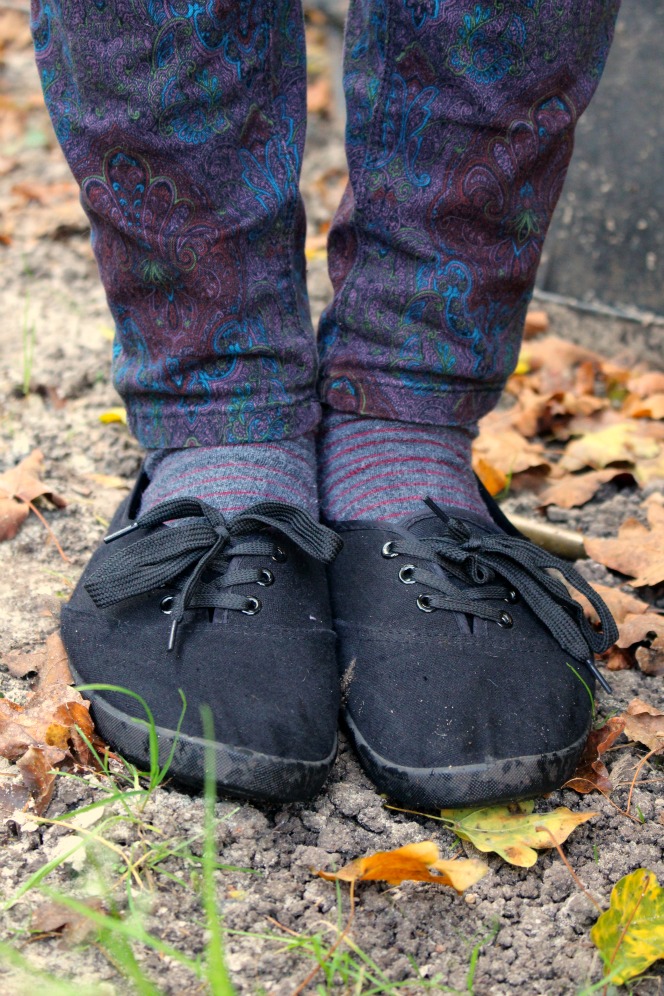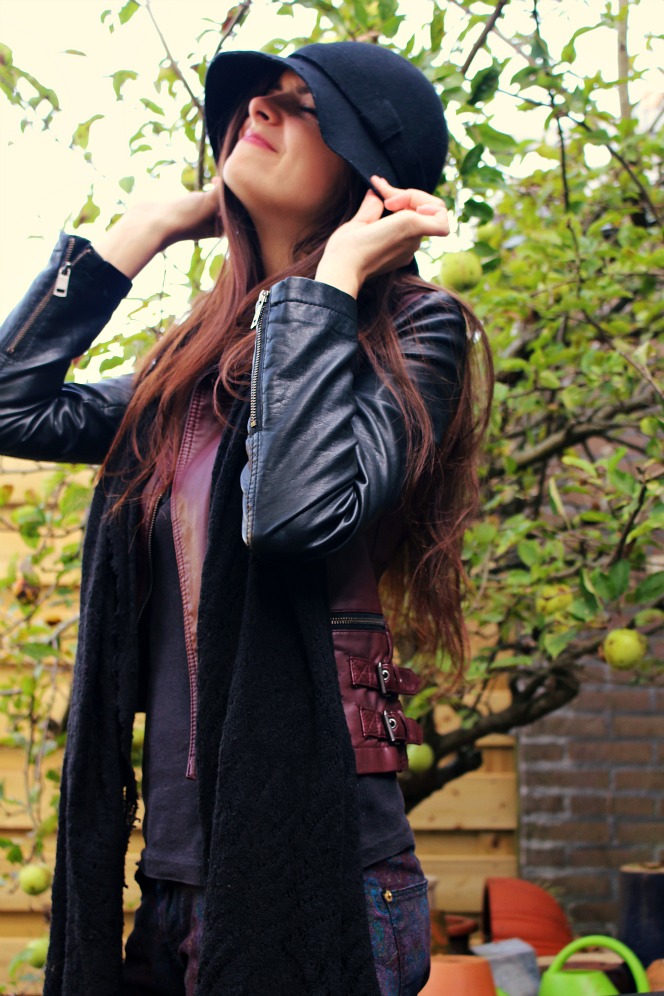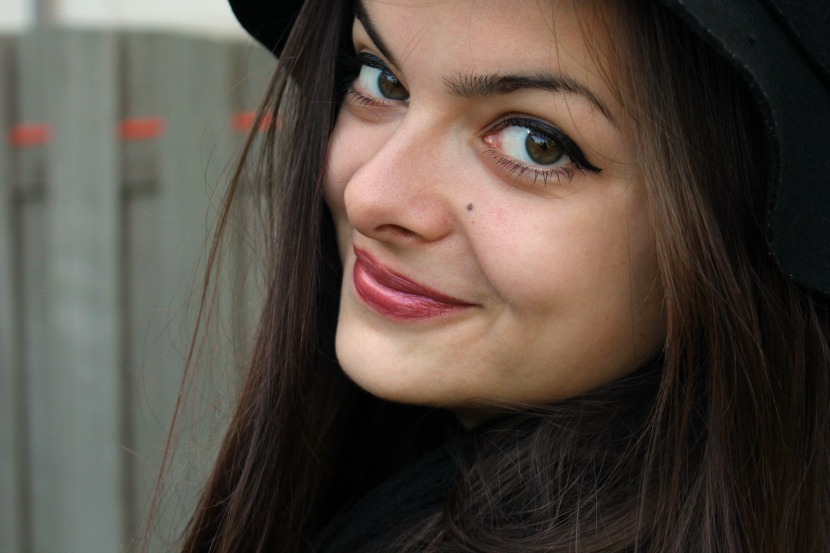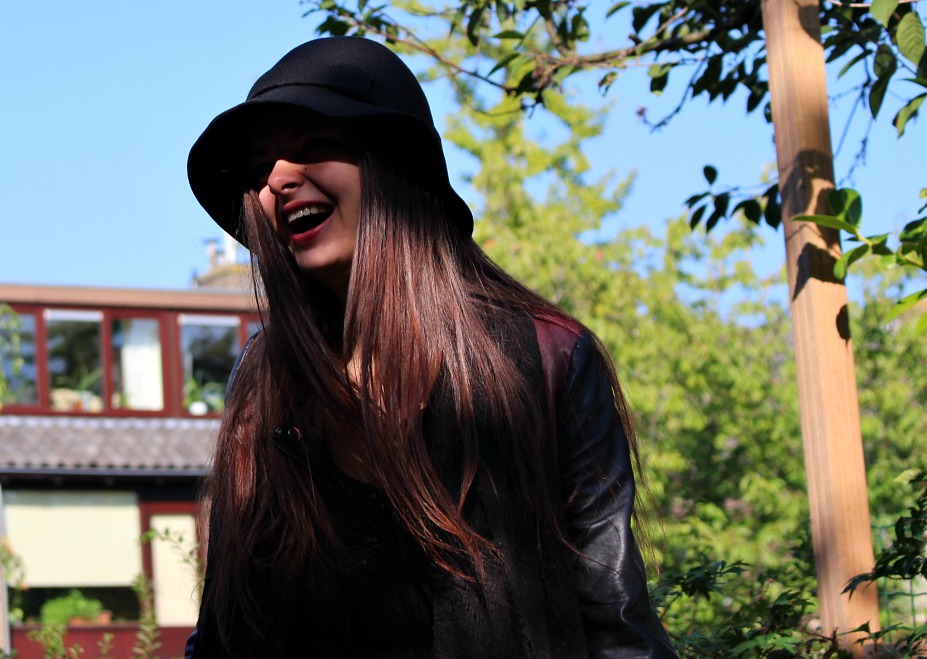 What I'm wearing
Hat: Pimkie
Jacket: New Yorker
Scarf: From the market
Top: C&A
Trousers: New Yorker
Shoes: Primark
Are you excited for autumn?